Posted by Oscar M. Cantu Categories: Corporate News, Strategy,
Konami and 24 Hour Fitness have teamed up to place Dance Dance Revolution units in the Kids club while placing coupons for the Fitness club in future software packages. It's great to see video games making so much of an impact in our lives to go as far as recognizing them as good for our health. Not to mention, now it will be easier for families to work out together. Yes, it takes a game to get us out to the gym.

Read More

| Next-Gen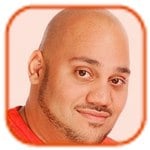 Posted by Andru Edwards Categories: Internet, PC, Sports, Strategy, Wireless,
Gaming isn't all about Nintendo, Microsoft, and Sony. Take the Megatouch Gametime for instance. This all-in-one touchscreen gaming machine seems that it would have everything going for it, aiming for the extremely casual gamer who might want a cool piece of technology in their game room. It has over 80 games built in to its frame, ranging from Strategy, Quiz & Word, Sports, Puzzles and Kid's Club genres. It connects to the Internet either through an ethernet connection, or a wireless adapter. You can participate in online tournaments, or just have your scores put up on the network leaderboard. You can even play games in 11 different languages, and surf the net on the unit as well. Where is its downside? Aside from the casual appeal of its games, this retails at almost $3,800 USD. Ouch.
Read More

| Megatouch Gametime
Posted by Alex Grahmann Categories: PC, Strategy,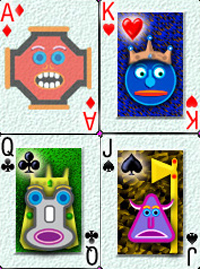 Snood Solitaire version 1.0 has been released for the Mac OS. Featuring characters from one of the most popular shareware games of the past decade, Snood Solitaire lives up to its title by featuring over 30 different solitaire-based games. While this may be a draw for the hardcore solitaire fans out there, for the rest of us this seems to be no better than what comes free with our computers, with the strange addition of the ugliest characters known to man. Maybe someday, if not here then in the bizarro world, Snood characters will enjoy the same cross-category video game success as the Mario characters.
Read More

| WomGames

Posted by Oscar M. Cantu Categories: Internet, PC, Retro, Strategy,
One of the most popular features of Apple's latest OS release, Tiger, is Dashboard. Basically it runs JavaScript on a separate and dedicated desktop, and it turns out you can even run games on it. What better game to experience this than one of the greatest games ever to hit the arcades? Someone has actually created a Pac-Man dashboard widget. Unfortunately, Namco has told the creator to stop the production and distribution of the file, but we have your hook up courtesy of MacUpdate.com. Get it while you can as this download link might not stay alive much longer.
Read More

| Pacman For Dashboard

Posted by Oscar M. Cantu Categories: Action, Portable/Mobile, Role Playing Games, Strategy,
Newest news on the web concerning Resident Evil for the Nintendo DS has it that the game will be a remake of the original Resident Evil game. The game will feature Resident Evil 4's camera perspective and use the touchpad for all the attacks. Even though this is a small amount of news, the greatest news of all is that it will be a remake of the original that made the series what it is now. Could this be one of the games that will gain the DS even more popularity in the face of the PSP?
Read More

| GamesAreFun.com

Posted by Jesse Easley Categories: Action, Adventure, Driving, First Person Shooters, Nintendo Gamecube, PlayStation 2, Simulation, Sports, Strategy, Xbox,
Starting Sunday morning, Circuit City will be having a blowout sale on select Video Games for $9.99 each. The sale is much like the one they had last year where games were only $4.99, but it seems that they are a little more organized this year because many stores have already pulled the games off the floor to prevent people from buying them early. To see the game list check out the post in our forums. The madness starts on July 3.
Read More

| Gear Live Forums

Posted by Oscar M. Cantu Categories: Action, First Person Shooters, Internet, Nintendo Gamecube, PC, PlayStation 2, Strategy, Xbox, Xbox 360,
Tom Clancy's latest creation finally has an official name – Tom Clancy's Ghost Recon Advanced Warfighter. The game will feature a new way to lead your team and will have advanced technology in all aspects of the equipment used. The game will be released this holiday season for every major console including the PC – sorry, no Mac version. Each version will offer something exclusive to that console – reminds me of Soul Calibur. Here's a little snip of the background to the game:
The game is set in the year 2013 in Mexico City, which has been overthrown by an insurgence of rebels. The famed Ghosts must head into the capital to squash a rebellion and retake control of the metropolis. Gamers will lead their squad on missions to "save the president of the United States, recover stolen nuclear codes, and eliminate a vicious band of renegade soldiers hell-bent on unleashing catastrophe."
Read More

| Gamespot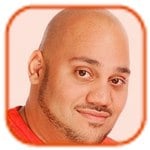 Posted by Andru Edwards Categories: Features, Portable/Mobile, Reviews, Strategy,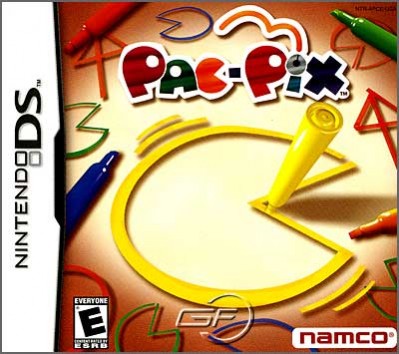 With so many people split on whether the Nintendo DS is a good system or not, one has to take a deeper look to see what all the fuss is about. The fact is, many compare the DS to the PSP, and based off of that comparison, say that the DS sucks. It just isn't true. Once you get past the eye candy, it comes down to the software. Pac-Pix is an example of a game that can only be done on the DS, as well as an example of the ingenious ways to use the touch screen when a developer puts their mind to it. Check out our full review after the jump.
Click to continue reading Pac-Pix Nintendo DS Review
One of the most popular video games in the world turns 25 this month. Pac-Man, along with ghostly rivals Blinky, Pinky, Inky, and Clyde, is celebrating a quarter century on the pop culture map by offering a special edition 25th anniversary arcade machine. You can also expect to find Pac-Mania 3D, Pac-Man World 3, Pac-Pix and Pac-Man Pinball in stores. The games are of course being released by Namco which sold nearly 300,000 units of the original arcade game between 1980-1987.
It all began in Japan, when Toru Iwatani, a young designer at Namco, caught inspiration from a pizza that was missing a slice. Puck-Man, as it was originally called, was born. Because of obvious similarities to a certain four-letter profanity, "Puck" became "Pac" when it debuted in the U.S. in 1980.
Read More

| USA Today
Posted by Charles Leake Categories: Retro, Strategy,
Doris Self, of Fort Lauderdale, may be a grandmother in her 80's, but she is not giving up on her quest to regain the world highest score in Q*Bert. In fact, she is trying to regain her throne, which she held until 1985. Her quest to regain the world highest score started when champion video game player Billy Mitchell called her up and offered to loan her a Q*Bert video game machine to break the record. Doris jumped at the chance to regain her titles and has given up bridge and poker to practice day and night to claim her place in history. "I was sad when I lost the title I had held for twenty years," laments Doris. "Then I got a call from gaming legend Billy Mitchell, who offered to loan me a Q*bert machine to practice on and win back my title. Billy made me promise that I would give up poker and practice Q*bert everyday." With Mitchell support, Doris plans to break the Q*Bert record by June 5, during an annual gathering of classic gamers at Funspot in Weirs Beach, NH.
Read More

| TwinGalaxies
© Gear Live Media, LLC. 2007 – User-posted content, unless source is quoted, is licensed under a Creative Commons Public Domain License. Gear Live graphics, logos, designs, page headers, button icons, videos, articles, blogs, forums, scripts and other service names are the trademarks of Gear Live Inc.