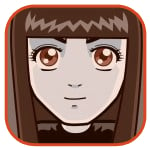 Posted by Sheila Franklin Categories: Nintendo DS, PlayStation 2, Sports, THQ, Wii, Xbox Live,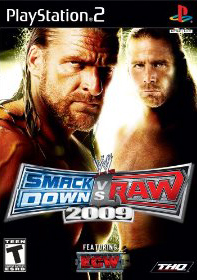 Can't get enough wrestling action from the tube? THQ is launching its latest title "WWE SmackDown vs. Raw 2009" this week. Included in the roster are Dusty Rhodes, Randy Orton, Johnny Swagger and Beth Phoenix. In all there are over 60 wrestlers. Gamers can create custom finishing moves as well as images and highlight reels to share with others. Look for the launch of "WWE Legends of Wrestlemania" next April with 40 superstars and managers. You can pre-order Smackdown now for Xbox Live, Playstation 2, Wii, or Nintendo DS at a price of $39.99.
Read More

| Smackdown Official Site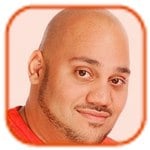 Posted by Andru Edwards Categories: Action, Adventure, Corporate News, Downloadable Content, E3, Features, PlayStation 2, PlayStation 3, Portable/Mobile, PSP, Sony, Sports,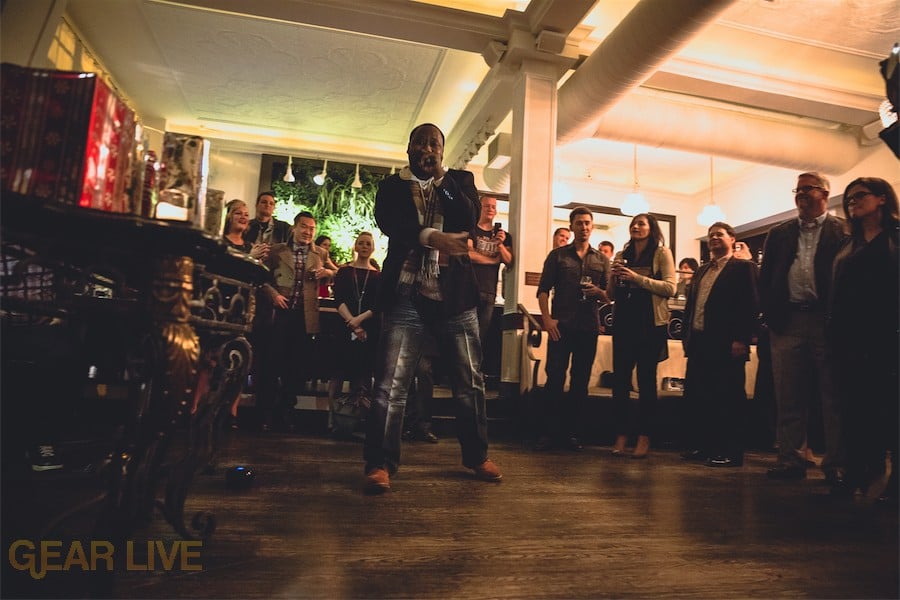 We've got notes galore for you as it pertains to the Sony E3 2008 Media Briefing, and we've also got a full gallery from the event for you as well. As if that weren't enough, we've even got E3 2008 Sony Media Briefing video highlights as well. Anyhow, here's the scoop, live from the Sony event.
Jack Tretton hits the stage after a montage of upcoming games for PS3, PS2, and PSP. He starts joking around and giving a brief history of the Shrine Auditorium. Playstation brand was seeded 15 years ago this week, where Sony decided to create it's own videogame console. He talks about the long-term 10 year strategies employed into the Playstation and Playstation 2. Says there were marquee games for those titles, but they came out years after teh console debut. Same for the Playstation 3. He gives some props to PS3 as well, talking about Blu-ray and the Cell processor.
"We're here to talk about genre-defining kick-ass games" - alright, let's do it. That would be a big change from what Nintendo had to offer us. Games like Metal Gear Solid 4 is the reason why you buy a Playstation 3. Over 75 titles are exclusive to the console. Today Sony has three successful platforms on the market at once. They start with PS3.
Click to continue reading Live from Sony's E3 2008 Media Briefing
Gallery: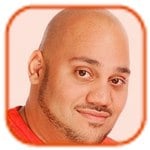 Posted by Andru Edwards Categories: Nintendo, Sports, Wii,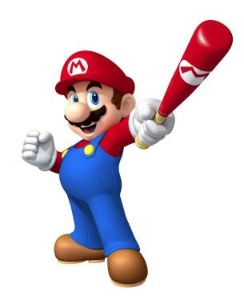 Nintendo just announced yet another Mario-themed addition to the Wii lineup this morning during their media summit in San Francisco - Mario Super Sluggers. It's exactly what you expect it will be, take Mario Strikers, remove soccer, add baseball.
"Mario is truly a one-of-a-kind character; clearly fans can't get enough of him and his friends," said Cammie Dunaway, Nintendo of America's executive vice president of Sales & Marketing. "We're giving Wii users brilliant new ways to enjoy him while expanding our series of active-play games."
Players will swing their Wiimotes like a bat, or motion a throw towards a baseman - you know, all that Wii stuff Nintendo likes to do. Mario Super Sluggers is scheduled to launch later this year.

Posted by Paul Hamilton Categories: Casual, Downloadable Content, Sports, Xbox Live Arcade,
Microsoft announced that starting at midnight GMT on Wednesday, they'll be reducing prices for a select number of Xbox Live Arcade titles for one week, ending at 11:59 Tuesday October 2nd. This is similar to the Labor Day sale they ran earlier this month where they dropped the prices on Gauntlet, Zuma and Dig Dug.
The titles featured this time around are Bankshot Billiards 2, Hardwood Spades and Frogger.
The price reductions are less dramatic here, the earlier labor day sale halved the prices of the games while these are marked down less severely: Bankshot Billiards 2 normally goes for 1200 ($15.00) Microsoft Points but has been reduced to 900 ($11.25); Hardwood Spades and Frogger are both usually priced at 400 Microsoft Points ($5.00) but have been dropped to 300 ($3.75). Still, if you were considering any of these games as possible purchases, now might be the time to jump on them. Perhaps combined with the Best Buy/Halo 3 Live promotion you can have yourself a few days of super-cheap online gaming.
Read More

| Gamerscore Blog


Posted by Paul Hamilton Categories: Activision, Nintendo DS, PlayStation 2, PlayStation 3, Sports, Wii, Xbox 360,
Following close behind EA's demo for new blood competitor Skate, Activision is dropping a demo of Tony Hawk's Proving Ground onto the Xbox Live Marketplace today.
Proving Ground is supposed to challenge Skate with enhanced customization features, especially centered around making videos, and plenty of refinements to the online experience like seamless solo to multiplayer transitions. They're also throwing in a nail-the-grab feature to compliment the popular nail-the-trick mode from last year's Project 8 entry and multiple career paths. There is no firm release date set, but the game is expected to hit store shelves for most current platforms sometime in October.
Read More

| Team Xbox


Posted by Paul Hamilton Categories: Corporate News, Electronic Arts, Sports,
Peter Moore, long known as the public face of Microsoft's Xbox division, stepped into his new digs as EA Sports president last week and started off saying he wants EA Sports' brand to compete in a broader arena than just the video games market, facing off against general sports brands like Nike and ESPN.
Despite selling millions of copies of its flagship titles each year, EA Sports has struggled to expand effectively and EA seems to be banking on Moore to help them widen their reach. "That could mean broadcast sports, sports camps, the ability to license consumer products around the EA Sports brand," he told the New York Times. Moore is also looking to leverage EA's technology to create social networking and news sites, all centered around sports and of course the EA Sports name. "I think we have an opportunity to aggregate information and bring it to life with video technologies," he said.
"If we look at this connected world we're entering, sports is a sort of social and cultural glue that reaches across the globe," Moore continues. "There is an opportunity for EA Sports to evolve beyond a games brand to become a true global sports and entertainment brand, and I think we can compete there."
Read More

| New York Times via Level Up

Posted by Steve Van Neil Categories: Casual, Nintendo, Release Dates, Sports, Take2, Wii,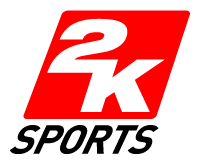 2K Sports has announced that it is bringing the popular Top Spin Tennis franchise to the Nintendo Wii. Such a move seems like a no-brainer; Wii Sports is fun and all, but Wii owners have been clamoring for a tennis game with a little more depth for a long time now.
"We are excited to bring our popular Top Spin series to the Wii," said Christoph Hartmann, President of 2K. "Given the Wii's unique controllers and the fun family-oriented gameplay, Top Spin Tennis effectively bridges the gap between a sports and a party game."
Unfortunately, gamers eager to whack some balls around with their Wii remotes will have to wait a bit, as the game isn't scheduled to ship until Spring '08.
Read More

| Take2 Games


Posted by Paul Hamilton Categories: Downloadable Content, Electronic Arts, Release Dates, Sports, Xbox 360, Xbox Live Marketplace,
After postponing the demo for their upcoming skateboarding game skate—originally scheduled for August 15—publisher EA has settled on Tuesday, August 21st as a new release date. One of the anticipated features of the game that was to be available on the demo is the video capture and upload capabilities. It was reportedly technical problems with this functionality that delayed the demo's release in the first place, but EA believes they have hammered out the issues. This allows players to make video clips of their game play and upload them to share with other players online.
Skate is challenging the long-running and popular Tony Hawk skateboard series and is scheduled for release on September 12.
Read More

| IGN

Posted by Max Dickey Categories: Electronic Arts, Hot Deals, PlayStation 3, Sports, Xbox 360,
Today Madden 08, the latest installment in the perennial bestselling series from EA Sports, hits stores around the country. It's available for pretty much every system you can think of, although naturally the big contenders are the technically superior Xbox 360 and PS3 versions. A lot of press in the weeks leading up to this release has noted the framerate differential between the two: the Xbox 360 version runs at 60fps, whereas the PS3 version runs at 30fps. Some might argue that the human eye can only register up to 24fps, so this is a moot point, but many FPS fans swear by blistering framerates and therefore would say that the difference is huge. Whatever side you may take in that debate, word on the street says that the PS3 game does indeed look choppy at times, although it's not a dealbreaker.
The new Madden showcases a big new feature that designates top players at all positions as "Weapons". You might have a fast receiver, a big hitter, and a smart QB, all of whom can outperform their competition in certain areas and are capable of some awesome plays. These designations go a long way toward rendering each team unique, a far cry from old school games where you could only tell an Pro Bowler from a rookie by the number on his jersey. Aside from this new feature, classic Madden gameplay has been tweaked and tightened up based on praise and complaints about previous incarnations to give us more of what we want.
If you're looking to pick the new Madden up soon, take a look at Toys R Us, where you can get any other game in the store for 50% off if you get Madden on the same receipt.
Read More

| Gamespot


Posted by Chris Pereira Categories: Action, Driving, Electronic Arts, PC, PlayStation 2, PSP, Sports, Xbox, Xbox 360,
People always ask, "Why buy the newest Madden game? They're all the same." Well, here's one very cut-and-dry reason you can use to explain: because, eventually, these game's servers get taken down. EA is planning to take down 42 games' servers on September 1 (although many of these are the same game across multiple platforms), and an additional seven on November 1. This isn't a new trend, as there's a sizable list of servers for EA games that have gone offline over time.
Apparently there really is a reason to pick up that newest Madden.
September 1, 2007 Online Service Shutdown
Arena Football for PlayStation 2
Arena Football for Xbox
FIFA Soccer 06 for Xbox 360
FIFA Soccer 06 for PC
FIFA06 for PC
FIFA Soccer 06 for PlayStation 2
FIFA Soccer 06 for PlayStation Portable
FIFA Soccer 06 for Xbox
FIFA World Cup 2006 for PC
FIFA World Cup 2006 for PlayStation 2
FIFA World Cup 2006 for PlayStation Portable
FIFA World Cup 2006 for Xbox
Fight Night Round 3 for PlayStation Portable
Fight Night Round 3 for Xbox
Check out the full list of September and November shutdowns after the break.
Click to continue reading EA Shutting Down Servers For Madden 06, NBA Live 06, And More
© Gear Live Media, LLC. 2007 – User-posted content, unless source is quoted, is licensed under a Creative Commons Public Domain License. Gear Live graphics, logos, designs, page headers, button icons, videos, articles, blogs, forums, scripts and other service names are the trademarks of Gear Live Inc.