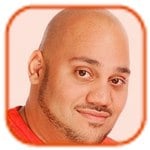 Posted by Andru Edwards Categories: Action, CAPCOM, Fighting, Release Dates, Retro, Xbox Live Arcade, Xbox Live Marketplace,

The second annual Summer of Arcade kicks off on July 22nd, bringing with it one of the most hotly anticipated games to hit the Xbox Live Arcade: Teenage Mutant Ninja Turtles: Turtles in Time Re-Shelled for 1200 Microsoft Points. Over the course of the following four weeks, the excitement continues. Here's a look at the schedule for the 2009 Summer of Arcade:
July 22: Teenage Mutant Ninja Turtles™: Turtles in Time Re-shelled 1200 Microsoft Points
(Ubisoft Singapore®/Ubisoft®): Cowabunga dude! Marking the franchise's 25 anniversary, everyone's favorite Teenage Mutant Ninja Turtles game is back with a brand new look in "Teenage Mutant Ninja Turtles: Turtles in Time Re-Shelled." The arcade classic has been revamped with all new 3D graphics, but the same classic beat 'em up gameplay.

July 29: Marvel vs. Capcom 2 1200 Microsoft Points
(Backbone Entertainment/Capcom): One of the most popular fighting games of all time, "Marvel vs. Capcom 2," arrives worldwide on Xbox LIVE Arcade. Choose from 56 legendary characters from Marvel Comics and Capcom history, including Ryu and Wolverine. With online multiplayer over Xbox LIVE and enhanced HD graphics, decide your own dream team in the ultimate tag-team fighting experience.

August 5: Splosion Man™ 800 Microsoft Points
(Twisted Pixel Games/Microsoft): Fools they were, to tread where knowledge should stay forbidden. For what emerged was not a man - it was a Splosion Man. "And all who saw him were sploded, for he was the fire and they were but meat." Able to splode himself at will, the Splosion Man launches his way through levels as an uncontainable force. From Twisted Pixel Games, developer of the award winning The Maw™, Splosion Man will keep you on your toes as you play through more than 50 single-player levels and 50 multiplayer levels. Nominated by GameSpy, Gamespot, IGN, and 411mania, this meat-riddled splosion-fest took several Best of E3 awards including Best Platformer and Best Downloadable Game.

August 12: Trials HD 1200 Microsoft Points
(RedLynx/Microsoft): Nominated for GameSpy's Best Downloadable Game of E3 award, "Trials HD" is guaranteed to get our heart racing." Put on your helmet, and rev your way through "Trials HD," a full-featured, physics-based motorcycle racing platformer in stunning HD graphics. Tear up more than 50 tracks and test your metal in two unique game modes: Race and Skill. Create, share and download an unlimited number of free tracks with the level editor, and customize your rider to fit your personality.

August 19: Shadow Complex 1200 Microsoft Points
(Chair Entertainment and Epic Games/Microsoft): Winner of numerous Best of E3 awards including Best Downloadable Game from 1UP, IGN, GameTrailers and G4TV, "Shadow Complex" is the next evolution in downloadable games. "Shadow Complex" marries the quality and depth of a full retail title with the stunning visuals of Epic Games' industry-leading Unreal Engine 3, and a classic side-scroller. Set in the world of Orson Scott Card's best-selling novel, "Empire," Shadow Complex provides more than 10 hours of in-depth gameplay and introduces a compelling universe.
Between Turtles in Time, Marvel vs. Capsom 2, and Shadow Complex, this is going to be one expensive summer.
Read More

| Major Nelson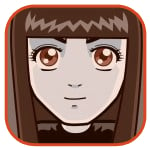 Posted by Sheila Franklin Categories: Accessories, Nintendo, Release Dates, Sports, Wii,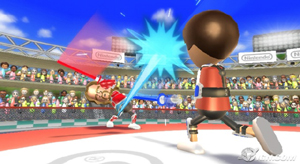 Nintendo is releasing its new Wii MotionPlus on June 8. The accessory should give gamers finer detail and better accuracy with less movement. Easily attachable to the Remote, it will be available for $19.99.
The company also announced that Wii Sports Resort will launch July 26, a beach themed version of Wii Sports. Throw a Frisbee, cruise on a water scooter and more for $49.99. Each purchase of the new game will include one Wii MotionPlus.
Read More

| Business Wire


Posted by Alex Lifschitz Categories: Electronic Arts, Music, Party Games, Release Dates,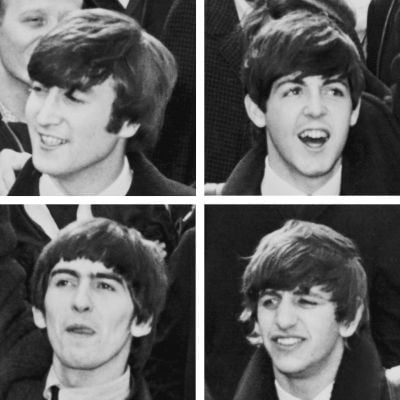 Well, ever since the folks at Harmonix got their hands on the Beatles catalogue, we all (and by that, I mean 'I') figured that this day was coming. Sure enough, Apple, MTV, and Harmonix have announced The Beatles: Rock Band for release on 9/9/09, and a website has been put up with nothing but an interior shot of (what I believe is) Abbey Road Studios (main recording studio for the Fab Four) and a '9.9.09' plastered across the screen. The game will feature content by the Beatles (duh) and will be bundled with signature instrument replicas if you order the full shebang, and if that means I get to rock a little plastic Hofner, I'll be there on day one. When reached for comment, Paul and Ringo both chased me off their property with vicious dogs. I tried to reach the other Beatles, but I unfortunately lent my shovel to the neighbors.
Hit the jump for the full press release.
Click to continue reading The Beatles: Rock Band Announced

Posted by Alex Lifschitz Categories: Action, Fighting, Portable/Mobile, PSP, Release Dates,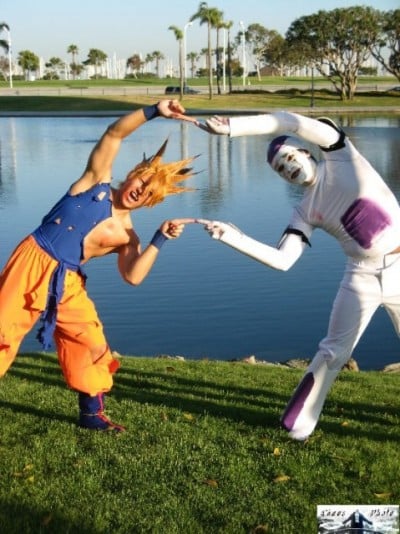 For those of you who haven't been following Hollywood's latest attempt to make movies out of franchises it knows nothing about, Dragonball: Evolution is a live action movie based on the manga/anime of the same name. Well, in a situation eerily similar to the curious case of Street Fighter: The Movie: The Game (in which we all got to live out our fantasies of controlling a pixelated Jean Claude Van Damme), it looks like a game adaptation is coming to the PSP in April.
To satisfy the level of abstraction requisite for this kind of thing, Yamcha will be playable as a friendly panda, who fights against Cell, who will be voiced by that dude who put his snot in everything on The Real World a few years back. Brought to you by guys who haven't watched cartoons since the Carter administration.
Hit up Joystiq for more pictures.
(Picture courtesy of Cosplay.com)
Read More

| Joystiq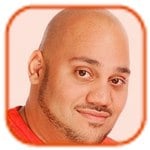 Posted by Andru Edwards Categories: Microsoft, Release Dates, Strategy, Xbox 360, Xbox Live Marketplace,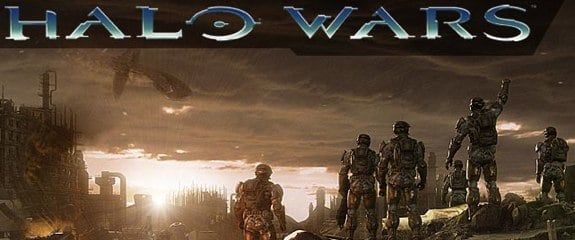 During the CES 2009 keynote, Microsoft announced that the release date for Halo Wars has been moved up, from March 3rd up to February 28th. In case you're clueless about what that is, it's the RTS Halo prequel. Should be fun, despite not being a shooter. Of course, you may want to try it out before committing to purchase, and you'll be able to do just that when the demo hits the Xbox Live Marketplace on February 5th. That'll hold you over until Halo 3: ODST launches, right?
UPDATE: We were just contacted by Xbox PR, and were notified that there was some "confusion" during the keynote, and that Halo Wars is actually still slated for release on March 3 in North America. Oh well.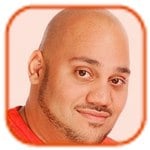 Posted by Andru Edwards Categories: CAPCOM, Fighting, PlayStation 3, Release Dates, Xbox 360,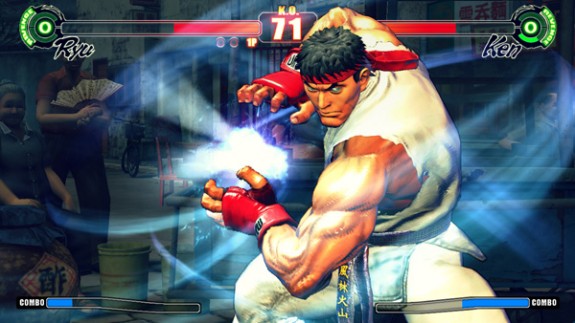 We hope you guys are as ready as we are for this one, as Capcom has finally announced the release date for Street Fighter IV. You'll be able to pick up your copy for the Xbox 360 or Playstation 3 on February 17th here in North America, and February 20th if you are in Europe. We've been waiting for this game for the better part of a decade, so you can bet we're stoked.
We also find it mildly amusing that in the announcement, Capcom urges people to pick up Street Fighter II Turbo HD Remix, which is supposed to be available sometime this month, and yet, has no definitive release date to speak of.
Jump down to check out our Street Fighter IV preview video.
Click to continue reading Ha-freaking-doken: Street Fighter IV launches February 17th
Read More

| Capcom Blog


Posted by Alex Lifschitz Categories: Driving, PlayStation 3, PSP, Release Dates, Take2, Xbox 360,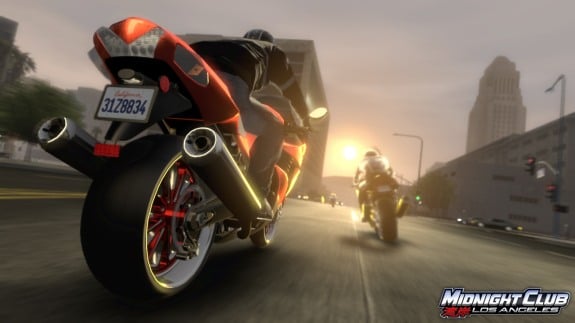 Unfortunately for those of you who were looking to take to the streets of Los Angeles in a bout of reckless glee, Take Two has revealed that Midnight Club: Los Angeles for the PS3, Xbox 360, and PSP will be delayed to allow the game to be released during a more potentially lucrative time window, likely close to the post-Black Friday shopping blitz.The game was originally slated to be released on October 21st. No word has yet been given on the actual release date, but it'll probably end up as one of the few hundred thousand games you're going to want to buy during the Christmas season, if release trends are as predictable as they were in years past.
Read More

|
Destructoid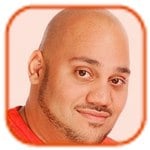 Posted by Andru Edwards Categories: Adventure, Microsoft, Release Dates, Xbox 360,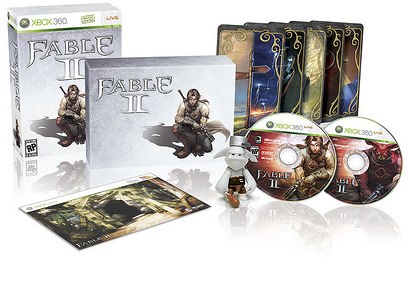 The long-awaited Fable II, which we got a look at during the Microsoft E3 Media Briefing, has finally been dated. You can expect to pick up your copy on October 21, 2008. The image you see above features the Fable II Collector's Edition, which will retail for $79.99, while the standard version prices out at $59.99. So, what do you get in the Collector's Edition for your extra twenty bucks? We'll tell ya:
Bonus in-game content: Includes "The Hall of the Dead" dungeon, "The Wreckager" Legendary Cutlass Weapon and Otherworldy bonus
Bonus DVD which features the Making of Fable II with Peter Molyneux
Five printed Fate Cards
Hobbe figurine with accessories
48 hour Xbox Live Gold trial code
Fable II is definitely one we are looking forward to. It looks like this game will be what the original should have been.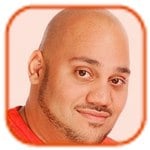 Posted by Andru Edwards Categories: Action, Adventure, Casual, Corporate News, Downloadable Content, Electronic Arts, First Person Shooters, PlayStation 3, Portable/Mobile, Release Dates, Survival Horror, Wii, Xbox 360, Xbox Live Marketplace,
We are seated for the Electronic Arts E3 2008 Media Briefing. We start the conference off right, with a montage of a ton of upcoming EA titles, focusing on some new sports titles, upcoming Sims releases, and a bunch of casual games like Monopoly, Boogie, and Operation (aw yeah!) Of course, Spore is also featured here as well.
John Riccitiello hits the stage to talk about what EA has this afternoon to show us, and he says they won't be doing PowerPoint, statistics, or sales figures. Instead, they are going to focus on the games, and we will be hearing from the people that make the games.
Rod Humble of The Sims Studio comes out to talk about The Sims. He announces Sim Animals. in this game you create groups of animals and their friends, habitat, etc. Some animals are friendly like deer and rabbits, while wolves and bears can stir up trouble. We then get a trailer. We get a baby cub bear interacting with a squirrel, and then a fox joins the fray. It seems that you basically control the game by using the world as your UI, you have a hand similar to Black and White. Will be exclusive to Wii and Nintendo DS in January 2009.
Click to continue reading E3 2008: Live from the EA Media Briefing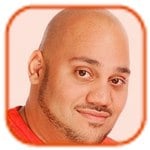 Posted by Andru Edwards Categories: Casual, Nintendo, Release Dates, Role Playing Games, Strategy, Wii,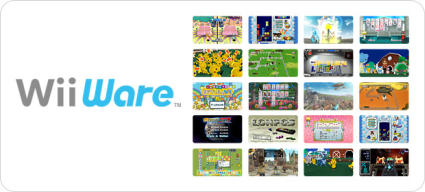 Finally, Nintendo's answer to the original game experiences in the Xbox Live Marketplace and Playstation Network has arrived in the form of WiiWare. Unlike the Virtual Console titles we are used to from Nintendo on the Wii, all WiiWare titles are original games. Small developers can get to work on creating some of these smaller casual games. WiiWare titles cost between $5 and $15, and as of today, you have six to choose from. We have full descriptions of each after the break.
Click to continue reading Nintendo WiiWare launches
© Gear Live Media, LLC. 2007 – User-posted content, unless source is quoted, is licensed under a Creative Commons Public Domain License. Gear Live graphics, logos, designs, page headers, button icons, videos, articles, blogs, forums, scripts and other service names are the trademarks of Gear Live Inc.