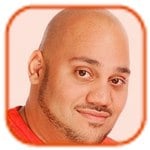 Posted by Andru Edwards Categories: Announcements, Nintendo Gamecube, PC, PlayStation 2, PlayStation 3, Portable/Mobile, Wii, Xbox 360,
Alright guys, we are excited to be at E3 this year, and we plan to make the best of it by hooking you up with a bunch of content straight from the show floor. If you want to know what is happening at E3, be sure to keep PlayFeed bookmarked. Here are some of the features you can expect from us over the next few days:
Live E3 Moblog: Our editors will have their camera phones snapping images of the coolest sights at the show. Games, cool booths, hot booth babes…all updated in real time. Wanna check it out? The moblog can be seen here.
On location video coverage of the event. We will even optimize it so that you can download it straight to your PSP or mobile video device.
Podcast interviews with tons of influential people in the industry, including a couple of surprises. Be sure to subscribe to the Gear Live Podcast feed. We will be putting up a lot of exclusive audio content over the next few days.
Coverage of the big three press briefings, along with interviews with Microsoft executives and an exclusive look at the Xbox 360 games.
A phone number will be posted which you can use to give us a call to tell us what you would like to see covered.
A lot more that we don't want to give away just yet!
Seriously, we are stoked to be at E3 this year. We plan to bring you all a nice representation of the whole E3 experience.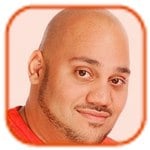 Posted by Andru Edwards Categories: Announcements, Nintendo Gamecube, PC, PlayStation 2, PlayStation 3, Portable/Mobile, Wii, Xbox, Xbox 360,
That's right, y'all. The 2005 Electronic Entertainment Expo is right around the corner, and this one is going to be huge. The Xbox 360 will be there in full effect, and we will be there when Microsoft presents the console to the press. Nintendo will finally let the Revolution out of the bag, unless they choose to not show it for fear that competitors will steal their ideas. They will also be bringing Link and Zelda to the party. Last, but not least, Sony is set to show their PlayStation 3, powered by the almighty Cell processor. These are the obvious E3 attractions, but there will be many more things happening during those three days. We want to know what you guys want to see us cover while we are down at the big show. Game developers will be there in full force. Anything you are interested in seeing us cover? Let us know, and we will do our best to oblige.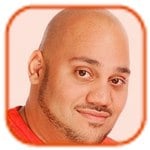 Posted by Andru Edwards Categories: Adventure, Nintendo Gamecube,
With many a gamer salivating over the release of the next Legend of Zelda game later this year, little bits of information like these are coming to be very sought after. Apparently, these details have been translated from an international gaming magazine, so we can't confirm any of it. That being said, we do hope they are true:
There will not be voice acting in the game.
Zelda & Ganon will be in it, though how they'll figure into the story isn't known.
Fishing & cucco gliding return.
No GBA connectivity.
There will be a significant item in the game, similar to how the ocarina in Ocarina of Time and the wind baton in Wind Waker were significant.
According to Eiji Aonuma, the subtitle of the game has not been decided on yet. They're currently going for a mysterious title, which you'd have to play the game to understand.
Battle will be similar to Wind Waker, with some minor new things, such as a new jumping downward thrust.
As speculated, Link will communicate with animals, but Aonuma did not want to reveal any specific details regarding this.
Whether a 'sidekick' for Link should be included is still being debated on. I'm assuming this would be similar to how Navi helped Link in Ocarina of Time.
As you can probably tell by now, the horse is going to be the main form of transportation. Basically every area in this game is bigger than similar areas in past Zelda games, so Link needs a horse to accommodate that change.
The size of the game is going to just be huge. This adventure is believed to be 70 hours long. 70 gorgeous hours that is.
Read More

| Games Are Fun via Kotaku
Posted by Edwin Soto Categories: Nintendo Gamecube, PlayStation 2, Portable/Mobile, Simulation, Xbox,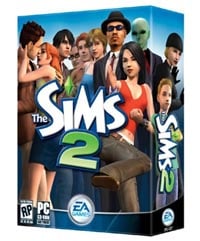 To absolutely no surprise whatsoever, EA announced that they will be releasing the Sims 2 on all the home consoles and the DS and PSP. What's the difference? EA continues to lure its fans to buy every version some way or another by tweaking small details. PC gamers led their Sims around clicking on objects, or other Sims, and choosing an action. Console gamers will be the first to experience direct control of their character. The portable versions will include storylines alongside the playable characters.
Read More

| GameSpot
© Gear Live Media, LLC. 2007 – User-posted content, unless source is quoted, is licensed under a Creative Commons Public Domain License. Gear Live graphics, logos, designs, page headers, button icons, videos, articles, blogs, forums, scripts and other service names are the trademarks of Gear Live Inc.