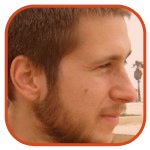 Posted by Brandon Gribin Categories: Nintendo Gamecube, PlayStation 2, Portable/Mobile, PSP, Release Dates, Xbox, Xbox 360,
Looking for some new games to spend your hard-earned money on? Well you're in luck! What follows is a list of games that will be hitting retail shops between now and the end of 2005.
This Week:
Final Fantasy IV Advanced - GBA
Dragon Ball Z: The Legacy of Goku I & II - GBA
Chaos Field - GCN
Gauntlet Seven Sorrows - Xbox/PS2
Midway Arcade Treasures: Extended Play - PSP
Next Week:
Pocket Dogs - GBA
Samurai Showdown V - Xbox
Dead or Alive 4 - Xbox 360
Aside from Dead or Alive 4, it looks like there isn't anything too excited due out for the rest of the year. Furthermore, will Dead or Alive 4 even come out this year? It's slated to ship on December 21st, but it wouldn't be that surprising if it were delayed again.
Midway Arcade Treasures: Extended Play could turn out to be a keeper, but we'll hold judgment on it for now. And finally what the heck is Pocket Dogs? Dare it be a Nintendogs rip-off?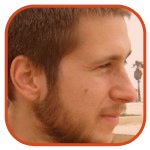 Posted by Brandon Gribin Categories: Nintendo DS, Nintendo Gamecube, PlayStation 2, PlayStation 3, PSP, Wii, Xbox, Xbox 360,
Next Generation published an article earlier today that does a good job summarizing what the big three have been up to this year regarding hardware. The article mentions everything from PS2's $149 fixed price to the Xbox 360's launch shortages. And naturally, the article also includes talk of Nintendo's Revolution controller.
While the article doesn't feature any new content, it's certainly interesting to look back and see what Sony, Nintendo, and Microsoft were up to this year. Reading about what unfolded at this year's E3 does bring back some fond memories but in all honesty, it just makes us anticipate E3 '06 that much more.

Read More

| Next Generation

Posted by Jesse Easley Categories: Fighting, Nintendo Gamecube, PlayStation 2,
This year at E3 we played a bunch of games, but one that hasn't gotten much recognition is set to launch in October, that being Zatch Bell. Zatch Bell is an anime show in which there is a group of beings called Mamodos. Mamodos are from another dimension and they have special powers which can only be activated by a human reading spells from a spell book. They battle each other until one or the others spell book is destroyed. The last Mamodo standing after all the battles becomes Mamodo king. Zatch Bell is the main Mamodo character in the anime, and now Bandai is branching out and creating the game. This is a fighting game which looks fairly decent, and plays nicely from what I gathered at E3. Read more for a good rundown of the game along with some screenshots.

Read More

| Bandai Games
Posted by Alex Grahmann Categories: Adventure, Corporate News, Nintendo Gamecube,
According to a press email sent by Perrin Kaplan, VP of Marketing and Corporate Affairs at Nintendo of America, Twilight Princess for the Gamecube will be pushed back past the end of the current fiscal year, which ends March 31st, 2006. The delay is brought on by the request of the development team, which wants more time to deepen the length and the quality of what may now be Gamecube's last great title. The announcement was paired with reminders of all the positive things being released by Nintendo this fall, such as the DS wi-fi network, the Gameboy Micro, and lots of Mario-themed sports titles for the Gamecube. Despite these offerings, though, it will be hard to ignore the huge hole that Zelda leaves in Nintendo's holiday 2005 line-up.

Read More

| 1Up

Posted by Sparky Categories: Accessories, Nintendo Gamecube, PlayStation 2, Wireless, Xbox 360,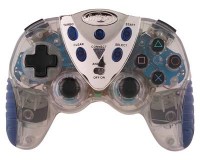 Intec has finally released something a lot of hardcore gamers have been asking for since the dawn of wireless controllers: rechargeable wireless controllers for Xbox, PS2, and GameCube. The chargers are powered by the game console and you can recharge them while using the controllers as wired controllers - a nice feature for those all night LAN parties. The controllers charge in 4 hours, and get 60 hours of game-play per charge. Halo 2 Deathmatch anyone?

Read More

| Intec via GadgetryBlog
Posted by Edwin Soto Categories: Adventure, Nintendo Gamecube,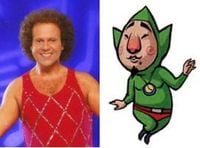 One of the most anticipated games in history will beexcruiatingly horrible if this is true. This rumor comes from the usually reliable IMDB where I usually solve argument's about who was in what movie/tv show. The rumor being that Richard Simmons will voice the already slightly annoying Mr. Tingle. Honestly, everyone will be starting the web petition atwww.dontputrichardsimmonsinzeldaorwewillboycott.org . Jerry Springer's final thought: WTF?
Posted by Alex Grahmann Categories: Corporate News, Nintendo Gamecube, Portable/Mobile,
The Reuters service of Japan is reporting a 78.5% fall in the operating profits for Nintendo in the fiscal quarter ending June 30th. Reasons for this loss include the lack of third-party games and the declining sales of the GBA SP and Gamecube. While this might seem like very bad news, it should be pointed out that Nintendo is still the only major current-generation console company making any money at all. The DS has managed to gain a foothold large enough to avoid complete destruction by the PSP and Nintendo has presented a conservative strategy for the future that looks to ensure a viable and stable business model. In the next-generation of consoles, it may be enough of a Revolution to simply make any profit at all.
Read More

| 1Up
Posted by Alex Grahmann Categories: Adventure, Nintendo Gamecube,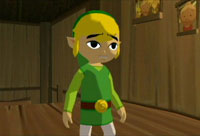 As Zelda creator Shigeru Miyamoto and director Eiji Aonuma are hard at work on the new Gamecube title, they've also taken the opportunity to comment on their last Zelda outing – Wind Waker. While normally criticized for its cartoon graphics or simple play mechanics, both men have admitted that they also felt the gameplay was not what it could have been. Aonuma points directly at Wind Waker's Triforce collection as an example of what should have been improved, had not scheduling demands gotten in the way. This comes as a major "I knew it" for any faithful Nintendo fans confused by the lackluster final act of Wind Waker. However, while the two men expressed some criticism for Wind Waker, they were quick to point out that Twilight Princess would directly counter many of these complaints, promising specifics such as many more dungeons and longer gameplay.
Read More

| Eurogamer
Posted by Alex Grahmann Categories: Adventure, Nintendo Gamecube,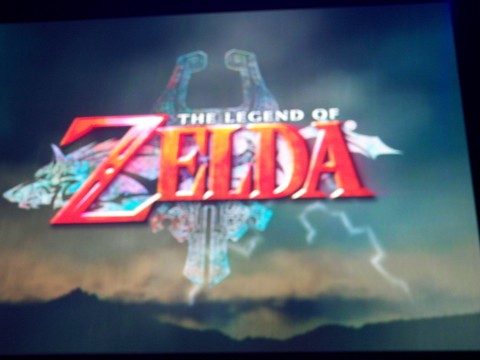 Amazon.com has posted a release date for the hotly-anticipated Gamecube release of "The Legend of Zelda: Twilight Princess." The date, November 14, 2005, fits what we've heard about Nintendo's intentions, but remains a probable guestimate by Amazon. Until Nintendo comes out and says something themselves, the biggest benefit of this announcement is the ability to preorder. Even then, though, it's probably wiser to wait and see if Nintendo decides to package in any free gifts with a preorder as we get closer to the holidays.
Read More

| Amazon
Posted by Edwin Soto Categories: Action, Nintendo Gamecube, PlayStation 2, Xbox,
Activision has announced that the sequel to the popular game "True Crime: Streets of LA" is to be followed up in the Big Apple. As a matter of fact, they claim that the streets of Manhattan will be more accurate than any game ever made. To add to the realism, they will even program more Asians in Chinatown, tourists in Times Square, and more. As a resident of New York City, I hope they don't forget to put street entertainers and people handing out flyers on busy streets. What they can leave out: rush hour traffic.
Read More

| GameDAILY
© Gear Live Media, LLC. 2007 – User-posted content, unless source is quoted, is licensed under a Creative Commons Public Domain License. Gear Live graphics, logos, designs, page headers, button icons, videos, articles, blogs, forums, scripts and other service names are the trademarks of Gear Live Inc.