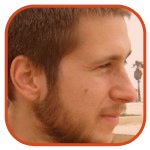 Posted by Brandon Gribin Categories: Corporate News, Nintendo Gamecube, PlayStation 2, Sports, Xbox,
Just recently, EA announced a number of price cuts for recently released games. The Street reports that prices on games ranging from Madden '06 to NBA Live '06 to Need For Speed: Most Wanted have all be cut $10 or $20. Of course, the price cuts are only for games on current generation consoles, so you'll still have to pay $60 if you'd like to get an EA game on Xbox 360. Otherwise though, the price cuts are good news - if you've been holding off on getting Need For Speed: Most Wanted, or any other EA game, now might be the time to run out and spend that gift card you received for the holidays.
Madden NFL 06, NBA Live 06, FIFA 06, and Harry Potter and the Goblet of Fire on Xbox, PlayStation 2, GameCube, and PC versions are all now going for $29.99. Furthermore, Need for Speed Most Wanted is now $39.99 and Medal of Honor: European Assault is a low $19.99.

Read More

| The Street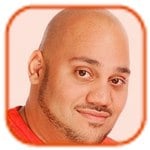 Posted by Andru Edwards Categories: Features, Nintendo Gamecube, Reviews, Sports,
Okay, so let's be real for a second. Mario is one talented plumber. He somehow manages to hang on to that day job while stomping giant mutant turtles (of the non-ninja variety), making time to party with his friends, and taking part in just about every sport known to man. Most recently, that would be soccer. We gave you an early preview of Super Mario Strikers when we went hands on with it at E3 2005. We have finally played through every part of the finished product that we can, and we are back to give you the scoop on whether Mario continues with another super game, or if he strikes out.
Click to continue reading Playfeed Review: Super Mario Strikers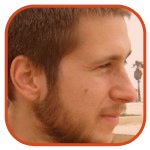 Posted by Brandon Gribin Categories: Nintendo DS, Nintendo Gamecube, PlayStation 2, PSP, Xbox, Xbox 360,
Thanks to Next Generation, this week's best selling games from Gamestop's Amazon.com storefront follow. Click through to see them.
Click to continue reading This Week's Best Selling Games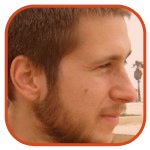 Posted by Brandon Gribin Categories: Action, Nintendo Gamecube, PC,

If you're longing for a new Mario platforming game from Nintendo, you'll have to keep waiting. In the meantime, PT Games is hosting an interesting 2D take on Mario Sunshine - originally a 3D platformer on Gamecube. Check it out by clicking the link below.

Read More

| PT Games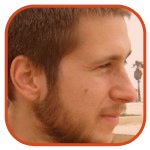 Posted by Brandon Gribin Categories: Action, Nintendo Gamecube, PlayStation 2, Xbox, Xbox 360,
Ubisoft recently announced that its King Kong game has an alternate (happy) ending! Possibly to help boost sales, after already dropping the price of the game, the publisher has revealed that the game contains an alternate ending where Kong survives and is returned to Skull Island. We feel this announcement has been made partly due to all the talk of the game's low replay value. However, in order to obtain the other ending, players will have to put in a bit more time - and since the game's only $30, this new announcement may help increase sales.
So what's the big guy have to say about it? (No not Kong, Peter Jackson!)
"I wanted the game to be able to take the audience a bit further than what the film could," said Peter Jackson. "And the final climax of the game gave us an opportunity to do something that the film could not do, which was to have an alternate ending - obviously everybody pretty much knows how King Kong ends."
Read More

| GameDailyBiz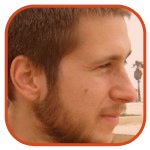 Posted by Brandon Gribin Categories: Nintendo DS, Nintendo Gamecube, PC, PlayStation 2, PSP, Xbox, Xbox 360,
IGN recently posted its Best of 2005 Awards and honestly, we agree with most of the site's choices. IGN's broken the awards up by console and has created a whole slew of categories - it took a good amount of time just to see all of the different categories for each console. At any rate, a list of the big winners follows…
Click to continue reading IGN's Best of 2005 Awards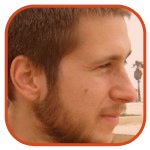 Posted by Brandon Gribin Categories: Action, Nintendo Gamecube, PlayStation 2,
In somewhat of a surprising move, Ubisoft has dropped the price of its new King Kong title to $29.99. This price holds for all versions of the game except for the Xbox 360 version, which still retails for $59.99. After somewhat disappointing sales numbers for the month of November, we knew price drops would be coming soon for current-gen games, but this soon? For a title this new? The King Kong videogame has received very good reviews - as the film it's based off has also. Between Friday and Sunday the film fell short of expectations and grossed a little more than $50 million. Ubisoft probably lowered the price for two reasons - because of lagging videogame sales and also because of lower-than-expected ticket sales for the feature film.

Read More

| King Kong Pricing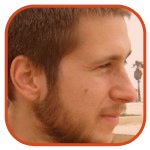 Posted by Brandon Gribin Categories: Corporate News, Nintendo DS, Nintendo Gamecube,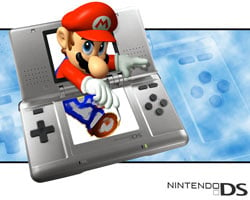 Nintendo recently released impressive numbers for its Nintendo DS portable platform - 8.83 million units shipped worldwide. Of that figure, 2.37 million have been shipped to the U.S. We'd say it's impressive - especially considering the portable machine first released around a year ago. Furthermore, 23.8 million units of DS software have been sold worldwide.
Moving onto the Gamecube, the home console just passed 10 million units in the U.S. - bringing the grand worldwide total to 19.31 million. Sony's PS2 has sold millions more units, but Nintendo's not giving up on the home console market yet.

Read More

| PALGN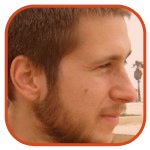 Posted by Brandon Gribin Categories: Corporate News, Nintendo DS, Nintendo Gamecube, PlayStation 2, PSP, Xbox, Xbox 360,
Not too many surprises in the November sales numbers. Xbox 360 sold around 326k but could have easily sold more had its supply been stronger. The PS2 still dominates the charts but console sales numbers are down compared to last year. We're a little surprised to see the huge 4:1 tie ratio for Xbox 360 software. (The tie ratio refers to how many units of software are sold per machine.) Oddly enough, PSP sales numbers weren't included in this analysis' release.
In terms of the software sales numbers, Activision's Call of Duty 2 leads the Xbox 360 pack despite an annoying bug. While Microsoft's Perfect Dark Zero was the third best selling Xbox 360 game, consumers simply didn't see it as the 'killer-app' that many originally hoped it would be. Meanwhile, Mario Kart DS made a fairly strong showing at #10 on the list - especially considering it's a handheld title. The figures released are immediately below.
Xbox 360 = 326,000
PS2 = 531,000
Xbox = 197,000
GCN = 272,000
DS = 370,000 (approx)

Xbox 360 software sales = 1.3 million units, Tie ratio of almost 4:1.

Overall software sales are down 18% over November 2004. Console software sales are down 33%, even with the Xbox 360 sales contribution.

Hardware sales are down 44% over last year.

November Top 25 Software Sales

US Top 25 Videogame Titles
Rank Title Publisher

Rank Title Publisher
1 XBX STAR WARS: BATTLEFRONT II LucasArts
2 PS2 STAR WARS: BATTLEFRONT II LucasArts
3 360 CALL OF DUTY 2 Activision
4 PS2 MADDEN NFL 06 Electronic Arts
5 PS2 WWE SMACKDOWN VS RAW 2 THQ
6 360 MADDEN NFL 06 Electronic Arts
7 PSP GTA: LIBERTY CITY STORIES Take 2 Interactive
8 PS2 TONY HAWK AMERICAN WASTELAND Activision
9 GCN MARIO PARTY 7 Nintendo
10 NDS MARIO KART Nintendo
11 PS2 50 CENT: BULLETPROOF Vivendi
12 PS2 CALL OF DUTY 2: BIG RED ONE Activision
13 360 NEED FOR SPEED: MOST WANTED Electronic Arts
14 PS2 SOUL CALIBUR III Namco
15 PS2 DRAGON BALL Z: BUDOKAI TENK Atari
16 PS2 NBA LIVE 06 Electronic Arts
17 PS2 BLITZ: THE LEAGUE Midway
18 PS2 NEED FOR SPEED: MOST WANTED Electronic Arts
19 PS2 RATCHET: DEADLOCKED Sony
20 PSP STAR WARS: BATTLEFRONT II LucasArts
21 360 PERFECT DARK ZERO LTD ED Microsoft
22 PS2 SOCOM 3: US NAVY SEALS Sony
23 PS2 GUN Activision
24 PS2 THE MATRIX: PATH OF NEO Atari
25 XBX CALL OF DUTY 2: BIG RED ONE Activision
Source: The NPD Group/NPD Funworld, POS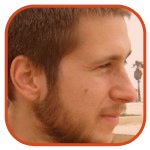 Posted by Brandon Gribin Categories: Adventure, Nintendo Gamecube, PlayStation 2, Xbox, Xbox 360,
Played the new King Kong game? It's surprisingly good, even if it's a little bit on the shorter side.
Considering that games based on movies usually don't turn out this good, it's interesting to take a look inside Ubisoft and see what made the game's development special. GameDaily recently posted an interview with some members of the Kong development team that's definitely worth checking out. In fact, here's a Q&A excerpt:
BIZ: Obviously creating the official game for the movie is a huge undertaking. What steps were needed to ensure that production stayed on course?

Xavier: The main challenge is to work in parallel with a movie and a universe that is created as you are developing the game. You have to anticipate, to wait for assets to be delivered, and make sure you validate on a regular basis the different choices you make to make sure you are on the right track… while making sure everything still fits in your planning.

Peter J made us feel comfortable because he really did not want the game to be a simple adaptation of the movie but he sees the game as a sister or a brother to the movie and an expansion to his universe. That means he accepted (and was suggesting) differences between the movie and the game in order to meet our constraints and make the best game possible. We also worked with Philippa Boyens (co scenarist) to make sure we were respecting characters and tone.

You need a lot of exchanges, and we were lucky to go to New Zealand five times to breathe some of Kong's air!
Five times to New Zealand?? If only we were so lucky…but then again, we could just boot up a copy of the game and find ourselves in a remote jungle without having to sit on a plane for hours on end.

Read More

| GameDaily
© Gear Live Media, LLC. 2007 – User-posted content, unless source is quoted, is licensed under a Creative Commons Public Domain License. Gear Live graphics, logos, designs, page headers, button icons, videos, articles, blogs, forums, scripts and other service names are the trademarks of Gear Live Inc.