Posted by Christopher Sasaki Categories: Fighting, Retro,
Racketboy's Retro Gaming blog has a great round-up of the 2D fighting games that appeared on the Dreamcast during its short life. The Dreamcast managed to build a catalog of fighters that still hasn't been matched on any of the next generation consoles, particularly if you were into the SNK/Playmore style of gameplay. The Dreamcast probably had the most King of Fighters variants of any console, and many of the later SNK games like Mark of the Wolves were awesome refinements of the 2D genre. Also of note was the madly infuriating but beautifully drawn Guilty Gear. While ports and sequels to these games can sometimes be found on next generation consoles, and older Street Fighter games have received historical collections, the games coming out on the Dreamcast at this time probably reflected the peak of the genre.

Read More

| Racketboy.com's Retro Gaming
Posted by Rob Stevens Categories: Features, Fighting, Reviews, Sports, Xbox 360,
What a beautiful game. I don't buy EA games on principle, so this is one that I've had sent by GameFly, but Fight Night Round 3 is just amazing looking. I'm having a ton of fun with it, too, as my wife would attest to after hearing me heckle the other pugilists with ridiculous nicknames like "The Body Snatcher". (Not that my nickname of "The Professional" is much better.) I sat there last night threatening to send The Body Snatcher home in a body bag, stuff like that.
I normally shy away from the idea of creating fighters in my own image, since I'm not that attractive a guy, but for some reason I decided to make my fighter in the career mode look just like me. I started out pretty pudgy, but as I've trained and gained in skill, I'll be damned if I don't look like I'm chisled out of granite.
Click to continue reading Playfeed's Fight Night: Round 3 Review (Xbox 360)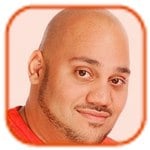 Posted by Andru Edwards Categories: Fighting, Sports, Trailers, Xbox 360,
Being that the Xbox 360s only current wrestling game is exclusively available in Japan, we have to settle for Rumble Roses XX here in the States until THQ and Midway release their grapplers to get in on the action. Of course, Konami is alaos working on a follow-up to Rumble Roses, dubbed Rumble Roses XX. They have just released a trailer of the game, which shows off a lot of T and A, along with a bit of the games mechanics. Of course, Rumble Roses XX is a bit over-the-top as it pertains to a wrestling title.

Read More

| Rumble Roses XX Trailer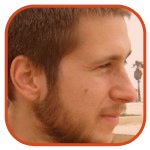 Posted by Brandon Gribin Categories: Fighting, PSP,
Yet another fighter coming for the PSP - and we're excited about this one. We've been looking forward to a new Tekken but unfortunately, this isn't a brand new game. Rather, it's an enhanced version of the most recent arcade title in the series.
Two new characters from the arcade version, Dragunov and Lili, allow PSP owners the chance to try out some new moves. With the return of classic fighter, Armor King, the list of combatants goes up to a jaw-shattering 30 characters, each ready to fight across 19 ass-kicking stages.
Tekken on the go? Sure it may not be entirely new, but we're still looking forward to this one.

Read More

| WorthPlaying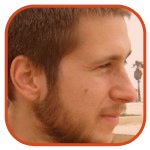 Posted by Brandon Gribin Categories: Fighting, PSP,
That's right - everyone's favorite interactive brawler from the Dreamcast is back, this time on the PSP. The 3D fighting series is a quick, frantic title that features interactive environments. Of course, the PSP version's going to have a number of improvements.
Capcom is promising a number of enhancements and revisions for both games, starting with ad hoc wireless multiplayer battles using just one copy of the game. Both titles will also feature a number of new weapons and a new camera system designed with the PSP in mind; players will be able to toggle between wide, close, and midrange views of the action in the middle of a fight.
I can't wait to get my hands on this one.

Read More

| GameSpot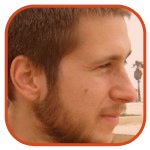 Posted by Brandon Gribin Categories: Fighting, Xbox 360, Xbox Live,
Xbox News reports that a DOA4 patch should be coming out this Februrary.
[The patch] would correct some of the data save problems and smooth out some of the balance between characters.
We're glad developers are able to get patches out their to fix their games but is this becoming a problem? Similarly, Activision recently released a problematic COD2 - that locks up at times and has issues with multi-player. Are developers becoming too reliant on being able to patch games as they have in the PC market? Would they be more willing now to ship a glitch-filled product than before?

Read More

| Xbox-News

Posted by Jesse Easley Categories: Fighting, Xbox 360,
At X05 this year there were a virtual ton of Xbox 360 related announcements. One of particular interest is that one from Bungie and Tecmo. You see, the companies announced that a female Spartan straight out of Halo would be a playable character in Dead or Alive 4. Recently some images were released, which you can check out after the jump.
Click to continue reading Halo Meets Dead or Alive 4 on Xbox 360
Posted by Edwin Soto Categories: Fighting, PlayStation 2,
The next title in the Soul Calibur series is hitting PlayStation 2 this October. Namco has released an official site for the game that is full of Flash goodness. You can view clips of the individual characters from the game, as well as read the Soul Calibur storyline. This game is already shaping up to be one of the games that make us remember that there is still plenty of gaming left in this generation.

Read More

| Soul Calibur 3

Posted by Jesse Easley Categories: Fighting, Nintendo Gamecube, PlayStation 2,
This year at E3 we played a bunch of games, but one that hasn't gotten much recognition is set to launch in October, that being Zatch Bell. Zatch Bell is an anime show in which there is a group of beings called Mamodos. Mamodos are from another dimension and they have special powers which can only be activated by a human reading spells from a spell book. They battle each other until one or the others spell book is destroyed. The last Mamodo standing after all the battles becomes Mamodo king. Zatch Bell is the main Mamodo character in the anime, and now Bandai is branching out and creating the game. This is a fighting game which looks fairly decent, and plays nicely from what I gathered at E3. Read more for a good rundown of the game along with some screenshots.

Read More

| Bandai Games
© Gear Live Media, LLC. 2007 – User-posted content, unless source is quoted, is licensed under a Creative Commons Public Domain License. Gear Live graphics, logos, designs, page headers, button icons, videos, articles, blogs, forums, scripts and other service names are the trademarks of Gear Live Inc.