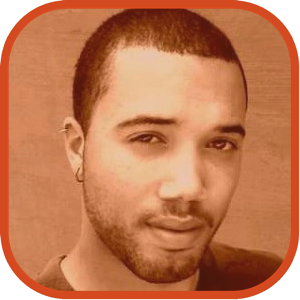 Posted by John Kilhefner Categories: CAPCOM, Fighting, PC, PlayStation 3, PlayStation Network, Survival Horror,

Capcom has some major Steam and PSN discounts for you! First, on PSN, you'll find discounts on Street Fighter 3: Third Strike Online Edition, discounted to $7.34 for PS Plus members and $10.49 for regular members, and Resident Evil 4 HD, discounted to $9.79 for PS Plus members and $13.99 for regular members.
Over at Steam, the discounts cover most of the Capcom library and go as low as 50 percent off. Street Fighter IV: Arcade Edition, for instance, is marked down from $39.99 to $19.99.
Read More

| Capcom Unity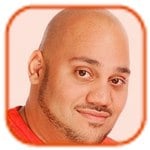 Posted by Andru Edwards Categories: Fighting, Hot Deals, PlayStation 3, THQ, Wii, Wii U, Xbox 360,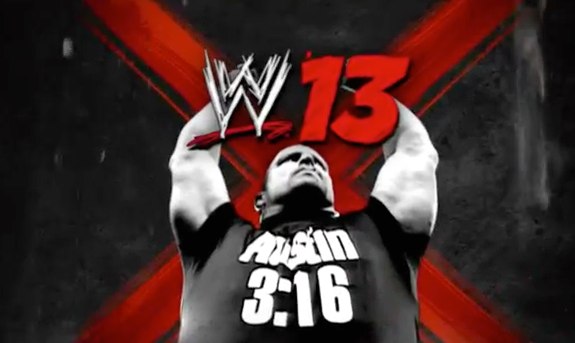 THQ has announced WWE '13 "Austin 3:16" Collector's Edition. Set to launch alongside the standard WWE '13 title, the limited set includes some extras that you won't find in the version that has C.M. Punk gracing its cover. The Austin 3:16 edition will feature a foil-embossed skull cover, bonus DVD with a bunch of Attitude Era Steve Austin content, exclusive in-game content (like Austin's ATV,) Mike Tyson as a playable character, and a hand-signed photograph from Stone Cold himself. Check out the full trailer after the break.
Click to continue reading THQ announces WWE '13 Austin 3:16 Collector's Edition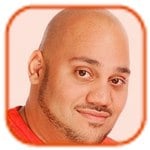 Posted by Andru Edwards Categories: Fighting, PlayStation 3, Sports, THQ, Wii, Xbox 360,
Recent WWE television spots have been promoting the arrival of a "revolution," causing many to speculate what exactly that would be. As it turns out, the revolution that will be revealed this Monday night on Raw is the WWE '13 video game. Above we have a leaked video that seems to lack sound, showing off CM Punk in the commercial spot, followed by some footage from the game, including a recreation of Mark Henry and The Big Show destroying the ring with a superplex, foreshadowing that this will be something you can do in the game itself.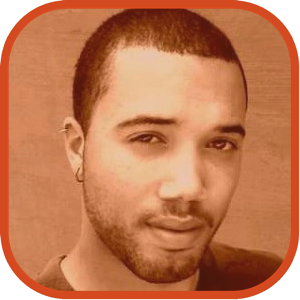 Posted by John Kilhefner Categories: Action, Adventure, Bungie, Culture, Editorial, Features, Fighting, First Person Shooters, Microsoft, Nintendo, Xbox,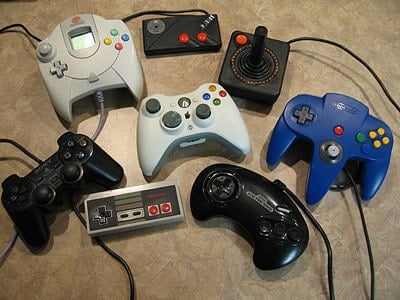 Once in awhile there comes along an experience that shapes the way that we look at things. A video game experience that makes something in your brain tingle. A game where simply a mere melody from its title screen sends nostalgia crawling up your spine. There are a few video games with these kinds of experience that stick out in our minds; not just for being great games, but for their "wow" factors. Sometimes these experiences are shaped by our personal interpretations; i.e. revolving around what was going on in our lives at the time. Therefore, you may have a different top five list, but we can all agree that the following five games helped to shape the way video games are made even to this day.
Click to continue reading The 5 Most Memorable Video Game Experiences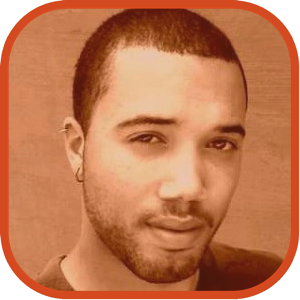 Posted by John Kilhefner Categories: Fighting, Nintendo 3DS, Portable/Mobile,

According to the head guru in charge of Street Fighter, Yoshinori Ono, the 3DS version of Street Fighter will be a "perfect port" of the Xbox 360 and Playstation 3 versions. This means that all of those modes and features you have come to love on your console version will be included on Nintendo's handheld. In addition, the 3DS version will have a few new aspects to hold over console gamers' heads.
In order to attract a newer crowd to the Street Fighter arena Ono is utilizing the unique visuals and control scheme of the 3DS. Stereoscopic 3D has been applied to give fighting matches much more depth and attract gamers interested in trying out the new 3D phenomenon.
"When you put the 3D slider on max the game will be between looking into the (game world) and the characters jumping out at you, so you can distinguish the background and characters very clearly", states Ono.
What's more, new control schemes will enable younger players not familiar with Street Fighter to play the game in an all new way, while veteran Street Fighters will still be able to make use of their years of training using the classic control scheme.
"We are currently working hard on researching the possibility of having two control options," says Ono. "One would be targeting people my age, entering 40, who played on the Super Nintendo Entertainment System. It will allow them to play it as they used to on the Super NES…By providing two different options we hope to reach a broader audience."
Read More

| Kotaku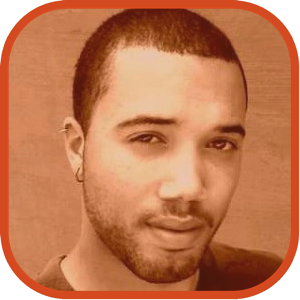 Posted by John Kilhefner Categories: CAPCOM, Fighting, Namco,
There's been quite a bit of speculation surrounding a Capcom Vs. Namco title, and finally all questions are put to rest as Capcom and Namco teamed up to announce Street Fighter X Tekken. Street Fighter X Tekken (pronounced "Street Fighter CROSS Tekken") is an unprecedented match up of two classic fighting franchises. One a king of the 3D world, and the other a champion of 2D fighters. Bringing them together requires the other to forfeit their familiar terrain and succumb to an entirely new style of play. In other words, Namco's fighter becomes Street Fighter-ized in order to make the cross over possible. Now before you Tekken fans start pouting about how unfair of an advantage that gives Capcom, you should also note that Namco is developing their own separate game - Tekken X Street Fighter. We can only speculate on Namco's version at this point, but we suppose it will transplant the Street Fighter universe into the fully 3D world of Tekken, along with Tekken's fighting mechanics.
According to Capcom, SFxTK is not going to come out "for awhile". The real question, however, is if there are going to actually be two separate games released, or are they going to pick the best one? Perhaps they will find a middle ground out of the two and merge into one title. Whatever the case, we cannot wait for this dream fighter to come out. At least we have Marvel Vs. Capcom 3 to tide us over until then! We've got a few more images of Street Fighter X Tekken after the break.
Click to continue reading Street Fighter X Tekken Announced
Read More

| Capcom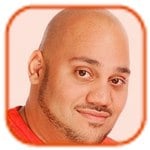 Posted by Andru Edwards Categories: Action, CAPCOM, Fighting, Release Dates, Retro, Xbox Live Arcade, Xbox Live Marketplace,

The second annual Summer of Arcade kicks off on July 22nd, bringing with it one of the most hotly anticipated games to hit the Xbox Live Arcade: Teenage Mutant Ninja Turtles: Turtles in Time Re-Shelled for 1200 Microsoft Points. Over the course of the following four weeks, the excitement continues. Here's a look at the schedule for the 2009 Summer of Arcade:
July 22: Teenage Mutant Ninja Turtles™: Turtles in Time Re-shelled 1200 Microsoft Points
(Ubisoft Singapore®/Ubisoft®): Cowabunga dude! Marking the franchise's 25 anniversary, everyone's favorite Teenage Mutant Ninja Turtles game is back with a brand new look in "Teenage Mutant Ninja Turtles: Turtles in Time Re-Shelled." The arcade classic has been revamped with all new 3D graphics, but the same classic beat 'em up gameplay.

July 29: Marvel vs. Capcom 2 1200 Microsoft Points
(Backbone Entertainment/Capcom): One of the most popular fighting games of all time, "Marvel vs. Capcom 2," arrives worldwide on Xbox LIVE Arcade. Choose from 56 legendary characters from Marvel Comics and Capcom history, including Ryu and Wolverine. With online multiplayer over Xbox LIVE and enhanced HD graphics, decide your own dream team in the ultimate tag-team fighting experience.

August 5: Splosion Man™ 800 Microsoft Points
(Twisted Pixel Games/Microsoft): Fools they were, to tread where knowledge should stay forbidden. For what emerged was not a man - it was a Splosion Man. "And all who saw him were sploded, for he was the fire and they were but meat." Able to splode himself at will, the Splosion Man launches his way through levels as an uncontainable force. From Twisted Pixel Games, developer of the award winning The Maw™, Splosion Man will keep you on your toes as you play through more than 50 single-player levels and 50 multiplayer levels. Nominated by GameSpy, Gamespot, IGN, and 411mania, this meat-riddled splosion-fest took several Best of E3 awards including Best Platformer and Best Downloadable Game.

August 12: Trials HD 1200 Microsoft Points
(RedLynx/Microsoft): Nominated for GameSpy's Best Downloadable Game of E3 award, "Trials HD" is guaranteed to get our heart racing." Put on your helmet, and rev your way through "Trials HD," a full-featured, physics-based motorcycle racing platformer in stunning HD graphics. Tear up more than 50 tracks and test your metal in two unique game modes: Race and Skill. Create, share and download an unlimited number of free tracks with the level editor, and customize your rider to fit your personality.

August 19: Shadow Complex 1200 Microsoft Points
(Chair Entertainment and Epic Games/Microsoft): Winner of numerous Best of E3 awards including Best Downloadable Game from 1UP, IGN, GameTrailers and G4TV, "Shadow Complex" is the next evolution in downloadable games. "Shadow Complex" marries the quality and depth of a full retail title with the stunning visuals of Epic Games' industry-leading Unreal Engine 3, and a classic side-scroller. Set in the world of Orson Scott Card's best-selling novel, "Empire," Shadow Complex provides more than 10 hours of in-depth gameplay and introduces a compelling universe.
Between Turtles in Time, Marvel vs. Capsom 2, and Shadow Complex, this is going to be one expensive summer.
Read More

| Major Nelson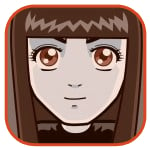 Posted by Sheila Franklin Categories: Fighting, Mods/Hacks, Nintendo,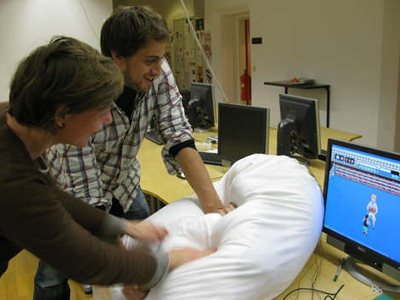 If you dug the old NES game PunchOut, then you will surely like "kirton's" interface. He took a foam filled bag with impact sensors then wired them to a PC game pad. This transfers the impact of the game through an NES emulator. The software also includes visual feedback as the sprite turns pink when hit and an LED indicator flashes. Eventually, he wants to include a strobe light to emulate character disorientation when punched. You can get all the details on Instructables.
Read More

| Instructables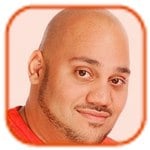 Posted by Andru Edwards Categories: CAPCOM, Fighting, PlayStation 3, Xbox 360,
Expect to see this Street Fighter IV commercial all over television over the next few weeks. Remember, Street Fighter IV launches on February 17th on the Xbox 360 and Playstation 3, and from the time we've been able to spend with the game, it is going to be epic.

Posted by Alex Lifschitz Categories: Action, Fighting, Portable/Mobile, PSP, Release Dates,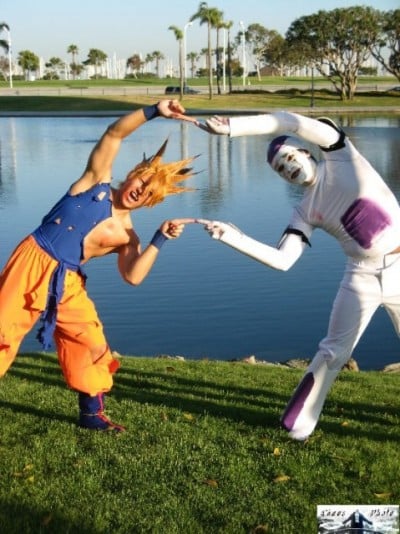 For those of you who haven't been following Hollywood's latest attempt to make movies out of franchises it knows nothing about, Dragonball: Evolution is a live action movie based on the manga/anime of the same name. Well, in a situation eerily similar to the curious case of Street Fighter: The Movie: The Game (in which we all got to live out our fantasies of controlling a pixelated Jean Claude Van Damme), it looks like a game adaptation is coming to the PSP in April.
To satisfy the level of abstraction requisite for this kind of thing, Yamcha will be playable as a friendly panda, who fights against Cell, who will be voiced by that dude who put his snot in everything on The Real World a few years back. Brought to you by guys who haven't watched cartoons since the Carter administration.
Hit up Joystiq for more pictures.
(Picture courtesy of Cosplay.com)
Read More

| Joystiq

© Gear Live Media, LLC. 2007 – User-posted content, unless source is quoted, is licensed under a Creative Commons Public Domain License. Gear Live graphics, logos, designs, page headers, button icons, videos, articles, blogs, forums, scripts and other service names are the trademarks of Gear Live Inc.