Posted by John Goulden Categories: E3, Editorial, Hardware, Nintendo, PlayStation 3, Rumors, Wii, Xbox 360,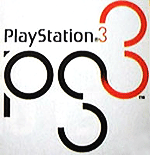 There's no doubt that the PlayStation 3 will be in high demand at this year's E3, but rumor has it that there will be limited hands-on access to the new console. In an effort to soothe concerns, Ryan Bowling of Sony Computer Entertainment America explained that they ". . . are expecting big queues to see the PlayStation 3 and so will be taking great care to manage the crowds in the best way possible. All press will certainly have no problems seeing everything we are showing. This year is going to be huge for us. Not just in terms of what we're showing, but in the major announcements we have planned." I think the biggest announcement that most gamers are likely to want at this juncture is a firm ship date of the PS3, as well as list prices that are palatable.
Bearing that in mind and with Nintendo planning a large production at E3 in regards to the Revolution, is there a chance they'll steal Sony's thunder? They've already admitted that their hardware will be underpowered in relation to the Xbox 360 and PS3, yet it doesn't seem to concern Nintendo execs in the slightest. That seems a bit strange when you consider how much marketing muscle has been flexed in the past by Sony (and Microsoft), in regards to hardware specs, speed, and sheer power. Nintendo is taking a different approach and has been for some time. By all appearances they blend quietly into the background, yet they're obviously doing something and doing it right. To get an idea of how right, we'll do a quick comparison of Sony and Nintendo's bottom lines (as of March 2005) after the jump.

Read More

| SPOnG (rumor)
Click to continue reading Will Nintendo Steal Sony's Thunder At E3?
Posted by Christopher Sasaki Categories: E3, PC, Xbox 360,
FiringSquad scored a pre-E3 interview with Bioware. They briefly talk about the merger with Pandemic Studios, their upcoming MMORPG, developing for future consoles, Vista, and their take on downloadable content. Bioware also drops some plot details for their new Xbox 360 sci-fi RPG, Mass Effect, along with information on the combat methods, character design and interaction. According to Bioware, Mass Effect will be the first in a trilogy of games set against a backdrop of futuristic galactic exploration. Squad-oriented combat will feature both technological and "Biotic" effects to devastate your enemies.
Read More

| FiringSquad
Posted by Christopher Sasaki Categories: Corporate News, E3, Internet, Xbox, Xbox 360,
Gamers itching to attend one of the largest gaming expos, E3, can win a trip via Xbox.com. Simply send a mail to the e-mail address at the linked site with your gamertag and real name. The prizes include: 2 round trip tickets to LA, 2 day passes to E3, a 2 night stay in a hotel, and $300. Winners also get a tour of the Microsoft booth from Major Nelson and Trixie.
Read More

| Xbox.com Contest Entry via Major Nelson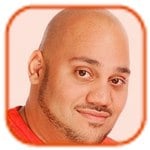 Posted by Andru Edwards Categories: Adventure, E3, PC, Strategy, Trailers,
Sometimes, people like their gaming experiences to go a bit deeper than the simple run-and-gun while shooting hookers mentality. This is why we have come to love the stuff that Will Wright puts out there. Case in point: Spore. This is one of the titles we look forward to getting our hands on most at E3. Be sure to watch the video above to see Will play through a few scenarios in a game that see you starting out as an amoeba, and traveling through an evolutionary adventure.
(Thanks Chris!)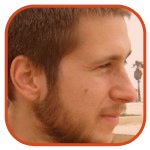 Posted by Brandon Gribin Categories: E3, Nintendo, Rumors, Wii,
The new EGM features an interview with Reggie, what follows is a snippet of it:
EGM: When Nintendo first showed the controller, it said there were other functions it wasn't talking about yet. Might those include a digital camera and microphone?

Reggie Fils-Aime: As much as I think [Nintendo President Mr. Satoru] Iwata likes me, if I shared that with you I probably wouldn't be here. [Laughs] You know, here are the facts: Come [this May], we'll disclose a lot more. After [that], we'll disclose even more… There are certainly elements to everything we're doing about Revolution—I'm talking beyond the controller, the virtual console, all the different elements...
While this really isn't actually much of a hint, Reggie's getting us excited about the Revolution all over again. Whatever Nintendo's hiding, it's going to be big.

Read More

| 1Up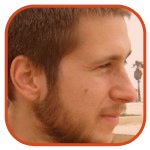 Posted by Brandon Gribin Categories: Culture, E3,
Kotaku is reporting of an anonymous individual planning on selling E3 tickets on eBay. Supposedly, he's planning on starting the bidding at $100 for two tickets.
When there's profit to be made, someone will make it - surely you remember back a month or two ago when Xbox 360s were going to insanely high prices shortly after launch.
At any rate, if you're interested in bidding on those passes, here's a word of advice: be careful. Some of the E3 passes require photo ID and industrial credentials at the door upon obtaining a badge. You'd be a lot safer bidding on an actual badge rather than a simple pass.

Read More

| Kotaku
© Gear Live Media, LLC. 2007 – User-posted content, unless source is quoted, is licensed under a Creative Commons Public Domain License. Gear Live graphics, logos, designs, page headers, button icons, videos, articles, blogs, forums, scripts and other service names are the trademarks of Gear Live Inc.