Posted by Michael Cardiff Categories: Driving, Rumors, Xbox 360, Xbox Live, Xbox Live Arcade,
Microsoft may be happy with the position they're in—current counts have the Xbox 360 at about 5 million consoles sold, and the PlayStation 3 seems to be a bad press magnet recently—but that doesn't mean they're not taking the competition seriously. While up until this point Microsoft has denied that they will drop prices to compete with the PS3, speculation and rumors have been circulating that the 360 might start coming with bundled games and/or Xbox Live credits at the same $299/$399 price point.
Ars Technica, one of the more trustworthy blogs, points to "reliable sources" saying that a new 360 bundle may include Project Gotham Racing 3, a free 3-month Xbox Live Gold account, and 1250 Live Marketplace credits along with the current $399 Xbox 360. The value of the add-ons would total roughly $85 retail, but in the end this probably costs Microsoft very little (especially since PGR 3 is published by MS). If true, it's probably quite a smart move by Microsoft - by introducing more folks to their online features for free, MS stands to make a lot more off of Xbox 360 owners. Plus they'll be able to brag about a > 60% connect rate to Xbox Live.
Read More

| Ars Technica

Posted by Christopher Sasaki Categories: Driving, PSP, Screenshots,
Bandai Namco recently announced Ridge Racer 2 and now a bunch of screen shots of the new game have surfaced at Game Watch Japan. Ridge Racer 2 is scheduled to hit Japan on September 14, with a suggested price of 5,040 Yen. No US dates or prices have been announced yet, but the release should be considered a lock.
The sequel will include more cars, more music, and more tracks. Eight new car models have been confirmed in addition to the 54 in the original. Eighteen courses will be pulled from previous games to help bring the track total to 42, including reversed and mirrored instances. Of course, eight-player ad hoc wireless racing will still be possible, and gamers should expect new race modes.
Read More

| Game Watch Japan

Posted by Josh Smith Categories: Driving, Rumors, Xbox 360,
The August 2006 issue of the Official Xbox Magazine has alluded to an Xbox 360 version of Road Rash! The game is said to be under development at EA Studios in the UK. For those of you who have forgotten about quality Road Rash games, pull the Sega Genesis out of the closet and dust off that original Road Rash cartridge. There is no other information about this game available to date, but my vision of the game is one that looks like Moto GP, handles like a Need for Speed game, and battles similar to Burnout during races. You can be sure to see more info about Road Rash for the Xbox 360 on our site, as it becomes available.
Read More

| Official Xbox Magazine

Posted by Josh Smith Categories: Driving, Nintendo Gamecube, PC, PlayStation 2, PlayStation 3, Wii, Xbox, Xbox 360,
Do you feel full of jealousy any time you spy an arcade racing setup being used to own others in Ridge Racer or Project Gotham Racing 3? Store bought racing chairs are often poorly constructed and expensive or good quality and even more expensive. Over on the ToolMonger blog there is a how-to for making your own racing chair setup for just $80 in parts. All you need after parts is the racing wheel and pedals for your particular system. The project requires welding and isn't for everyone. If you decide to tackle the project, the original makers recommend a $380 welder, which is quite cheap for a quality welder. Judging from all the required welding it is a good thing that video games are good for hand eye coordination.
If you don't have the hands on ability to make your own, or are just too busy playing video games, ToolMonger is giving one away! To enter, just post a comment somewhere on their site by July 31st.
Read More

| ToolMonger

Posted by Michael Cardiff Categories: Action, Driving, Hot Deals, Xbox 360,
1up.com and the Frugal Gamer are reporting on some more price drops for Xbox 360 games, including The Outfit and Burnout Revenge now priced at $39.99. Just to review, here are the Xbox 360 games now available at the $40 pricepoint:
Burnout: Revenge
Condemned: Criminal Origins
Dynasty Warriors 5: Empires
FIFA 06
Full Auto
Madden NFL 06
NBA 2K6
NBA Live 06
The Outfit
Perfect Dark Zero
Peter Jackson's King Kong
Ridge Racer 6
Rockstar Games Table Tennis
Tiger Woods PGA Tour 06
Top Spin 2
Microsoft has stated that they're feeling comfortable with their pricepoints through the launch of the PS3, and it's not surprising - right now you could pick up an Xbox 360 and 5 decent games for the price of a PS3 un-handicapped system. Still, while Microsoft might not be lowering the price of their console anytime soon, they appear to be acting quite agressively in the area of games. Are these games for the 360 not selling as well as expected, leading to the price drops? Or is Microsoft positioning itself to be the console with the cheaper system AND cheaper games when the PS3 launches? We'll just have to wait and see what further price drops take place in the months leading up to the PS3 release.
Read More

| The Frugal Gamer via 1Up
Posted by Josh Smith Categories: Driving, Xbox 360,
Over on the Forza Motorsport site the developers talk about how they went about capturing the engine sounds that will be placed into the game. The article centers around capturing the audio from a '88 E24 M6 BMW and shows behind the scenes audio captures. The audio captures are done on a dyno which allows the car to be put through it's paces in a stationary environment. The audio has been captured with carefully placed microphones and the process of capturing one car's auditory feel takes an entire day. The recordings are done every 500 rpm in 10 second intervals which will later allow the in game developers to piece together the rich and ever changing engine sounds. This process will be done for each car in the game, creating cars with their own distinguishable engine noise.
The article has a few good snapshots for BMW lovers and brings to the spotlight the owners of the Forza Motorsports cars. The article brought to my attention that the cars in Forza Motrosports 2 are real cars owned by individuals, not just a car that has been digitally created. Car owners get their name in the credits and a free copy of Forza Motorsports 2 on top of having their car appear in the game. Hey guys, need to do some audio recording on a '00 Cavalier?

Read More

| Forza Motorsport
Posted by Josh Smith Categories: Driving, PlayStation 2, Portable/Mobile, PSP,
Are you ready for the Playstation 18 wheel experience? Don't confuse this with that Sega CD game Penn & Teller's Smoke and Mirrors which featured hours long 18 wheeler action. The Playstation truck experience will be rolling to a stop in 5 cities across the US in through July 1 st. The 18 wheeler will be stopping in "only the hippest of hot spots" ranging from the Bombardier Learjet 500 and Ozzfest. The tons of fun truck features a PSP bar, Gran Turismo 4 pit stop with full on driving setup, and a competition stage. The competition stage will allow you to woo the crowd with your sweet power braking skills as you leave your opponents and their sense of pride in the dust. Don't forget to hit the Eye Toy display on your way out of the air conditioned gaming utopia.
If you can't make it to the hippest spots in town check out the Playstation LockerRoom Challenge hitting the Wal-Marts from DC to Arizona

Read More

| us.playstation.com
Posted by Christopher Sasaki Categories: Action, Corporate News, Driving, PlayStation 3,
Sega has announced that the sequel to Full Auto on the Xbox 360 will be released exclusively for the Playstation 3. The new game, Full Auto: Battlelines has been "combat-enhanced and fully re-designed with an extensive list of features entirely new to the franchise." The original game received strong, but not great reviews, and of course, it will be interesting to compare the two games when more details are released at E3. Exclusivity doesn't necessarily mean a lot; while the specific Battlelines game may be restricted to the PS3, a parallel game developed with a different title and slightly different content could still potentially see a release on the Xbox 360.
Full Press Release follows.
Click to continue reading Full Auto 2: Battlelines PS3 Exclusive
Posted by Christopher Sasaki Categories: Driving, E3, PlayStation 3, Screenshots,
Impress Watch Japan has a quick preview of the upcoming Ridge Racer 7 for the Playstation 3. The new Ridge Racer is scheduled to be a launch title for the PS3, and promises to allow up to 14 simultaneous racers. Previously, Namco let slip that features from previous game releases for the PSP and Xbox 360 would be included. From appearances, it looks like some of the new screens could be from a scheduled E3 promo video or some kind of looping demonstration, so it remains to be seen if the game in motion will be able to sustain such detailed imagery.
Read More

| Impress Watch Japan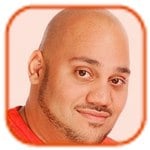 Posted by Andru Edwards Categories: Driving, Xbox 360, Xbox Live Marketplace,
For the Burnout uber-fans out there, there are two new Burnout Picture Packs (pictured above) available for download on the Xbox Live Marketplace. Quick question though - is anyone out there actually spending their Microsoft Points on anything other than Live Arcade games? Are the picture packs actually worth the cost to some folks? Let us know.

Read More

| Major Nelson
© Gear Live Media, LLC. 2007 – User-posted content, unless source is quoted, is licensed under a Creative Commons Public Domain License. Gear Live graphics, logos, designs, page headers, button icons, videos, articles, blogs, forums, scripts and other service names are the trademarks of Gear Live Inc.