Posted by Christopher Sasaki Categories: Driving, Hardware, Internet, PlayStation 3,
European owners of the PS3 have been able to get a rumble-enabled version of Gran Turismo HD since launch. Now, US owners can get the free update from the PlayStation Store, according to IGN. The update adds a world-wide ranking system, so US gamers can now compare their times with others across the world and adds rumble support for owners of Logitech's Driving Force, Driving Force Pro, and Driving Force EX wheels. The quick addition of rumble support gives hopes to PS3 gamers that rumble support in other PS3 games as well as in new controllers will be coming soon.
Read More

| IGN

Posted by Christopher Sasaki Categories: Driving, Internet, PlayStation 3,
IGN is reporting that European PS3 owners are getting an updated version of Gran Turismo HD in conjunction with the system launch. Dubbed Gran Turismo HD Concept 2.0, it looks like the game is essentially the same as the previous release, with one key added feature – support for force feedback wheels. While the SIXAXIS is woefully still without rumble, those gamers with access to third-party racing wheels like Logitech's Driving Force Pro. IGN indicates that the force feedback implementation isn't as detailed as they would like it for the game, but this does give hope that full rumble implementation is on its way. Hopefully the updated Gran Turismo will make it to other territories soon.
Read More

| IGN

Posted by Michael Cardiff Categories: Accessories, Culture, Driving, Hot Deals, Xbox 360,
Did you miss out on the Burger King adver-gaming hoopla? Were you unable to complete your collection of creepiest games ever made due to lack of availability of Sneak King? Would somebody have to pry a Big Mac from your cold, dead hands to replace it with a Whopper? Well, you're in luck… even without making a trip to your local BK, you can STILL get all three BK games for under $20 bucks. At shop.bk.com, PocketBike Racer, Big Bumpin' and Sneak King are all in stock and ready to ship.
Hey, for only $3.99 a pop (or $10.99 for the whole collection), maybe you could stand to make a ton of money by re-selling them at Gamestop
Read More

| Shop BK.com

Posted by Christopher Sasaki Categories: Driving, Hardware, PlayStation 3,
The upcoming F1 Championship Edition is looking really sharp; with the US release coming at the end of February and as a launch title for the European launch, Game Director Graeme Ankers talked technical details with N'Gai Croal's Level Up blog about developing for the Playstation 3. Of course, nobody would expect someone from an internal development studio at Sony to badmouth the hardware or the tools, but the interview does give some insight into how developers will be utilizing the RSX GPU, the PPU and the seven SPUs in the console.
Read More

| Level Up

Posted by Michael Cardiff Categories: Action, Driving, Hardware, PlayStation 3,
Another day, another Sony PR fumble… The web is all a-titter this time with the controversy over whether or not Motorstorm for the PS3 will or won't run at 1080p and 60 frames per second. For all of you catching up on the history of this story, here's how it's gone down so far…
1080p resolution running at 60 fps has been the holy grail of gameplay for quite a while, and a spec that the PS3 can technically support (though it has only done so currently in relatively "empty" titles like Gran Turismo HD and NBA 2K07). This has been a bullet point touted by Sony for a while, since the Xbox 360 doesn't currently support games running at true 1080p. So when Peter Dille of Sony gave his keynote indicating that the already-beautiful Motorstorm would be running at 1080p and 60fps, the web was ablaze with Sony fans declaring victory. Motorstorm already looks amazing, with some great texture work and impressive physics, and having the game run at that high of a resolution and framerate almost sounded too good to be true. Still, even the attendees at the Sony CES booth were proclaiming that Motorstorm would be breaking this technical barrier. Well, after all this hubbub, it turns out that somebody either got it wrong, or was exaggerating the numbers, or just plain didn't talk to their technical staff. Motorstorm will be running at 720p and 30fps, at least according to the developers.
All of this has put ArsTechnica's Ben Kuchera in a pretty foul mood.
It's not like the gaming press made up the 1080p, 60fps Motorstorm story by ourselves. Sony employees were telling the press that would be the resolution and the framerate. Let's give them the benefit of the doubt, and say the people running the televisions at trade shows may get their facts wrong. Of course, the Senior Vice-President of Marketing for your company should know better.

In the CES keynote, which you can watch here, Peter Dille states that we'll see Motorstorm at 1080p running at 60fps. He makes this point strongly, in an attempt to prove the power of the PS3, before telling us it's the only "true" high definition system on the market. I would say that point is arguable at best, but there is no doubt he was selling Motorstorm as an example of their 1080p content.
Please Sony, just make sure you've got your facts right before you start touting your console's specs, mmmkay?
Read More

| 1up.com

Posted by Michael Cardiff Categories: Accessories, Driving, PlayStation 3, Rumors, Simulation,
It's old news by now that the PS3 controller doesn't have force feedback built into it - it's just one of those things that you'll have to deal with if you decide to go with Sony's expensive new console. What's new, breaking news to us is the fact that the PS3 doesn't even know how to transmit a signal telling ANY controller to vibrate or give force-feedback. And for all you racing fanatics out there, that means that Gran Turismo 5 on the PS3 is going to feel like you're driving on ice.
Rumors that force feedback for the PS3 isn't possible started circulating earlier this week on the NeoGAF forums, but just recently 1up.com received confirmation that, indeed, driving on the PS3 just isn't going to be the same:
All PS3 games are programmed for the SIXAXIS which doesn't have force feedback, therefore the force feedback in the wheels won't be recognized.
Yikes. Looks like the Xbox 360 may soon become the console of choice for driving fans.
Update: It looks like, whoever the Sony rep is that gave 1up the above quote, they got something wrong. As seen in the comments, several users have pointed out that NFS:Carbon features force feedback for 3rd-party steering wheels. So perhaps this just means that any steering wheels designed specifically by Sony won't have force feedback? We're going to wait for Sony to give some further clarification on this one before we comment any further.
Read More

| 1Up

Posted by Christopher Sasaki Categories: Driving, Internet, PlayStation 3,
North American Playstation 3 users will also get to enjoy Gran Turismo HD Concept along with their Japanese counterparts on December 24th. The "concept" edition of Gran Turismo will be offered for free via the Playstation Store, and will includes the Eiger Nordwand course, and ten cars. The cars include both a standard and a tuned model:
1995 Suzuki Cappucino
1989 Mazda Eunos Roadster 2004 Honda Integra TYPE R
1996 Mitsubishi Lancer Evolution IV GSR
2006 Infiniti G35 Coupe
2005 Mitsubishi Lancer Evolution IX GSR
2005 Lotus Elise 111R
1994 Nissan SKYLINE GT-R Vspec II
1995 Toyota Celica GT-FOUR Rally Car
2006 Ferrari 599
Gran Turismo HD will offer both a time trial and drift trial mode, online rankings, and replay upload and download. While the official release date is December 24th, but some users are reporting that the download is available now.
The full press release continues below.
Click to continue reading Sony Offers Gran Turismo HD To North America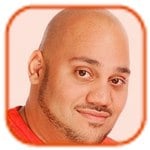 Posted by Andru Edwards Categories: Driving, Features, Simulation, Sports, Xbox 360, Xbox Live, Xbox Live Marketplace,
We are going to start bringing you the free content available on the Xbox Live Marketplace on the regular, thanks to long-time Playfeed reader munkyxtc. Let's not waste any time, and jump right in.
Available in: Australia, Austria, Belgium, Canada, Denmark, Finland, Germany, Hong Kong, Ireland, Italy, Netherlands, New Zealand, Norway, Spain, Sweden, Switzerland, United Kingdom, United States?
Viva Pinata Maximum Candiosity Gamer Picture (2 days only, expires Dec 4th)
Burger King Games Picture Pack (US & Canada Only)
Test Drive Unlimited : New Vehicles: (All XBL Regions/Requires in game currency)
Lexus IS 350 Chevy Corvette C1 1957
NCAA 07: Alternate Uniforms: (Courtesy of Coca-Cola)

Big 10, Pac 10, Notre Dame
ACC
Big East, Conf. USA
SEC, Mtn. West
Big 12, WAC
Madden 07 – Throwback Uniforms: (Courtesy of Sprint)

AFC East Throwback Uniforms
AFC North Throwback Uniforms
AFC South Throwback Uniforms
AFC West Throwback Uniforms
NFC East Throwback Uniforms
NFC North Throwback Uniforms
NFC South Throwback Uniforms
NFC West Throwback Uniforms
Posted by Christopher Sasaki Categories: Driving, Internet, PlayStation 3,
Polyphony Digital announced today that they would be making a version of Gran Turismo HD available for free download in Japan on December 24th. The company has decided to focus its development efforts on Gran Turismo 5, so it is unlikely that there will be a retail release of Gran Turismo HD. Polyphony instead is indicating that multiple Gran Turismo concept releases may be made along the path to the release of the final Gran Turismo 5. This initial Gran Turismo HD download should include ten car models, 1 course with two layouts, a time trial and drift tride mode, as well as support for online network ranking. While it is somewhat disappointing that Gran Turismo HD will not see a full retail release, given Polyphony's somewhat lengthy development cycles of late it is perhaps best for the company to concentrate on getting Gran Turismo 5 and Gran Turismo 4 Mobile out the door. No announcement was made of a release in other territories.
Read More

| Gran-Turismo.com

Posted by Rob Stevens Categories: Driving, Editorial, Features, Party Games, Puzzle, Wii,
I suppose that with 50 mini games packed into Super Monkey Ball: Banana Blitz, there were bound to be some good ones and some bad ones. So riddle me this ... how is it that Monkey Target, by far the most fun mini game in the previous titles, is so abysmally bad now? One frickin level, this wierd "Option Ball" thing, and what feels like a wind factor without any sort of on-screen wind indicator? How do you manage to take a great game and make it so terrible? By getting rid of the power-ups and other stuff that made the game so interesting.
Luckily, there are some bright spots. Monkey Wars is fun, even if my wife hated it. Two handed independent controls are just too much for her to get her head around. But by far, the most entertaining game was Monkey Darts. That's right ... darts. You don't have to, but we held the Wiimote like an actual dart, and you basically make a quick stabbing motion at the screen to fling the dart. The IR receiver in the Wiimote can sense depth from the screen (sensor bar, really) and you can actually see your dart hovering there in 3D space before you throw it. You can play Countdown, 301, or 501, and it's an absolute blast. All you really need to complete the atmosphere is a chain-smoking retiree in the corner, 80's hair rock, some beer, and a steak that's nothing more than charred gristle. Or maybe that's just the places I've played darts.
Click to continue reading Wii: Super Monkey Ball Sucks, Excite Truck Is Boring
© Gear Live Media, LLC. 2007 – User-posted content, unless source is quoted, is licensed under a Creative Commons Public Domain License. Gear Live graphics, logos, designs, page headers, button icons, videos, articles, blogs, forums, scripts and other service names are the trademarks of Gear Live Inc.