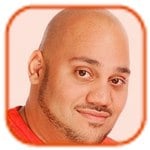 Posted by Andru Edwards Categories: Casual, Nintendo, Release Dates, Role Playing Games, Strategy, Wii,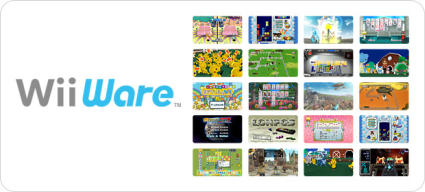 Finally, Nintendo's answer to the original game experiences in the Xbox Live Marketplace and Playstation Network has arrived in the form of WiiWare. Unlike the Virtual Console titles we are used to from Nintendo on the Wii, all WiiWare titles are original games. Small developers can get to work on creating some of these smaller casual games. WiiWare titles cost between $5 and $15, and as of today, you have six to choose from. We have full descriptions of each after the break.
Click to continue reading Nintendo WiiWare launches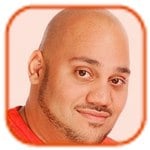 Posted by Andru Edwards Categories: Casual, Downloadable Content, PlayStation 3, PlayStation Network, Puzzle, Release Dates,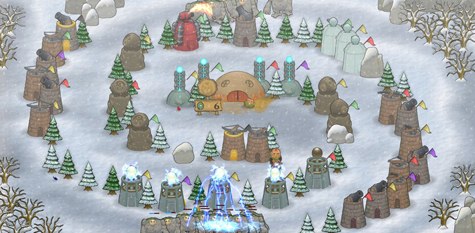 I've recently been playing the hell out of PixelJunk Monsters, a game that we feel is one of the shining stars of the Playstation Store. If you haven't yet tried it, seriously, go download it. The 2D strategy game is something that we almost can't stop playing once we start. This is why we are happy to hear that Q Games has made it known that the first expansion pack for the game, titled PixelJunk Monsters Encore, is set to drop on May 1. We can expect a new island, called "Toki," which will feature an additional 15 levels, as well as a little bit of housecleaning behind the scenes to the overall game mechanics. Even better still, the expansion will include five new songs by Otograph.
Visually, there are a few tweaks here and there that we can expect - weather effects, new tree shapes, and a few other small upgrades. Nothing over the top.
No word yet on pricing details, but this is DLC for a fairly inexpensive game, so it shouldn't cost much.
Read More

|
Destructoid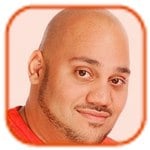 Posted by Andru Edwards Categories: Casual, Nintendo, Release Dates, Wii,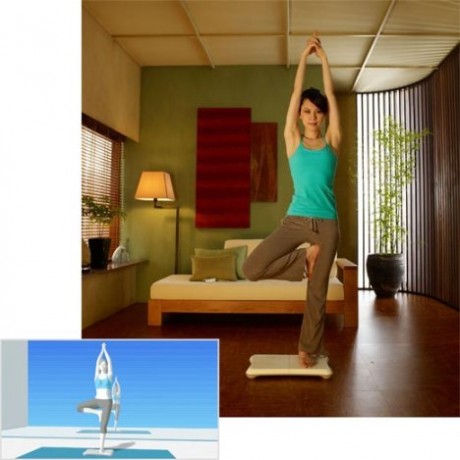 Nintendo is keeping the hits coming with their announcement that the long-awaited Wii Fit will be launching here in North America on May 19. The game, which comes packaged with the Wii Balance Board, will be sold for $89.99 - about 1/3 the price of the Wii console itself. So yeah, a tad on the expensive side for a game, but it comes with a fairly unique peripheral, so what are ya gonna do? If you are one of the first 1,000 to pre-order the game at the Nintendo World Store in midtown Manhattan between April 18-20, you even get a free Wii Fit T-shirt. Here's to fanboys playing balancing games in the hopes of getting in better shape!

Posted by Lolita Beckwith Categories: Accessories, Casual, Culture, Music,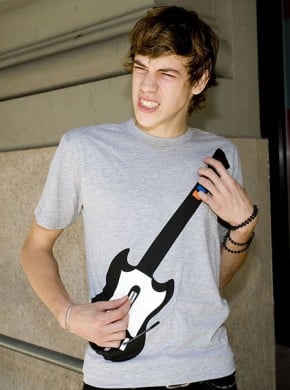 If you're a fan of the Guitar Hero and Rock Band, we've got a T-shirt for you. The design on this tee bears a striking resemblance to the faux guitar that comes with those, games so you're guaranteed to be the star of the show when wearing one. Or for ultimate geekiness, you can crank up some Led Zep and make like the lad in the photo above. But we suggest you only do that around those who truly "get you". Available in both men's and women's sizes for only $12 USD.
Read More

|
Gifts.com

Posted by Lolita Beckwith Categories: Accessories, Casual, Culture, Retro,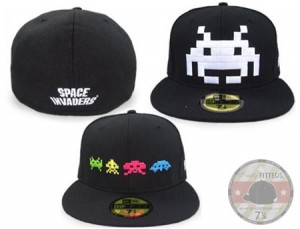 Last year we featured lots of Space Invaders stuff, such as the bling, welcome mat, tote bag and even a baby mobile. Well we just found out the classic video game turns 30 this year. To celebrate, manufacturer Taito and New Era caps have teamed up to release a collection of seven black, fitted-style 59Fifty caps embroidered with the game's characters. We think they're a tad pricey at $57 each, but think of how great it will go with this scarf. According to StrictlyFitteds.com, the caps are available at Cap Collector One and New Era.
Read More

|
Strictly Fitteds
via
Gizmodiva
Posted by Michael Cardiff Categories: Accessories, Casual, Internet, Music,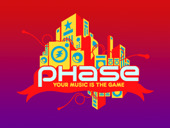 Those of you lurking around the iTMS Games section may have noticed a recent addition for a Guitar Hero-esque iPod game named Phase: Your Music is the Game. The nice thing, though, is that this game isn't just a rip-off of the GH formula, but a clever new game designed by the folks at Harmonix (and thus released by MTV/Viacom). One really cool feature of the game, as well, is that the rhythm action takes place to music you have stored on your iPod. Get it? Your music IS the game.
Phase is currently on sale for $4.99 at the iTunes Music Store.
Read More

|
iTunes

Posted by Paul Hamilton Categories: Casual, Downloadable Content, Sports, Xbox Live Arcade,
Microsoft announced that starting at midnight GMT on Wednesday, they'll be reducing prices for a select number of Xbox Live Arcade titles for one week, ending at 11:59 Tuesday October 2nd. This is similar to the Labor Day sale they ran earlier this month where they dropped the prices on Gauntlet, Zuma and Dig Dug.
The titles featured this time around are Bankshot Billiards 2, Hardwood Spades and Frogger.
The price reductions are less dramatic here, the earlier labor day sale halved the prices of the games while these are marked down less severely: Bankshot Billiards 2 normally goes for 1200 ($15.00) Microsoft Points but has been reduced to 900 ($11.25); Hardwood Spades and Frogger are both usually priced at 400 Microsoft Points ($5.00) but have been dropped to 300 ($3.75). Still, if you were considering any of these games as possible purchases, now might be the time to jump on them. Perhaps combined with the Best Buy/Halo 3 Live promotion you can have yourself a few days of super-cheap online gaming.
Read More

| Gamerscore Blog


Posted by Steve Van Neil Categories: Casual, Electronic Arts, Music, Nintendo DS, PlayStation 2, Portable/Mobile, Trailers,
Ignoring a collective shrug on the part of game reviewers, Electronic Arts has announced that the formerly Wii-exclusive rhythm game, Boogie, is headed to the DS and PS2. EA tells us that the PS2 version will incorporate a music video creator and allow players to record themselves singing along with their favorite pop songs. Meanwhile, the DS version jettisons the karaoke element entirely and revs up the minigame factor. In addition, Boogie DS boasts "the first 3D gameplay on the handheld system," thanks to the snazzy (or not) 3D glasses that will come packed in with the game. Check out the DS trailer above, but only if you can stomach a whole lot of Brickhouse.
Read More

| EA


Posted by Steve Van Neil Categories: Casual, Nintendo, Release Dates, Sports, Take2, Wii,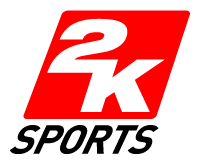 2K Sports has announced that it is bringing the popular Top Spin Tennis franchise to the Nintendo Wii. Such a move seems like a no-brainer; Wii Sports is fun and all, but Wii owners have been clamoring for a tennis game with a little more depth for a long time now.
"We are excited to bring our popular Top Spin series to the Wii," said Christoph Hartmann, President of 2K. "Given the Wii's unique controllers and the fun family-oriented gameplay, Top Spin Tennis effectively bridges the gap between a sports and a party game."
Unfortunately, gamers eager to whack some balls around with their Wii remotes will have to wait a bit, as the game isn't scheduled to ship until Spring '08.
Read More

| Take2 Games


Posted by Paul Hamilton Categories: Casual, Culture, Nintendo,
It's hardly a secret that Nintendo has fixed its sights squarely on a more casual gamer this generation than they have in the past. They've said as much, and the strategy has proven to be highly successful. While this has been great for Nintendo, its shareholders and investors and to a certain extent the Nintendo fanboys who have been more like apologists for the last several years, some hardcore gamers are expressing concern over Nintendo's new family-friendly approach.
Often times it seems this new approach means simplifying games, making them easier to pick up, understand and potentially succeed with. For a hardcore community that was already questioning the wisdom of making games less difficult or at least less punishing, it has set off the klaxons in a big way.
Click to continue reading Miyamoto Says it's All About the Fun
Read More

| Next Generation

© Gear Live Media, LLC. 2007 – User-posted content, unless source is quoted, is licensed under a Creative Commons Public Domain License. Gear Live graphics, logos, designs, page headers, button icons, videos, articles, blogs, forums, scripts and other service names are the trademarks of Gear Live Inc.