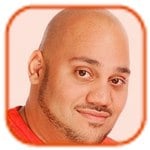 Posted by Andru Edwards Categories: Casual, PC, Trailers,
PopCap Games just released the trailer for their upcoming Zuma sequel, Zuma's Revenge, which will be available for download at PopCap.com on September 15th. If you were a fan of the original, it looks like there is more of the same Zuma goodness here, but with some very interesting tweaks to up the challenge. Yeah, we can't wait either.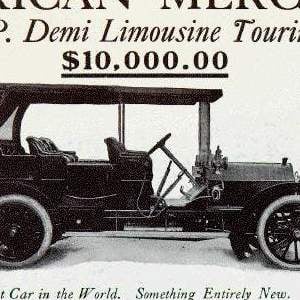 Posted by Drea Avellan Categories: Bungie, Casual, E3, Electronic Arts, First Person Shooters, Microsoft, Nintendo DS, PlayStation 3, Puzzle, Sony, Square Enix,
E3 2009 was a complete overload of news, games and people. But even in the mists of information overload, there were those group of selected games that stood out and kept everyone talking. Regardless if it was a trailer, teaser or an actually playable demo on the show floor, here are some of the game that were so good—they made you want to smack your mother.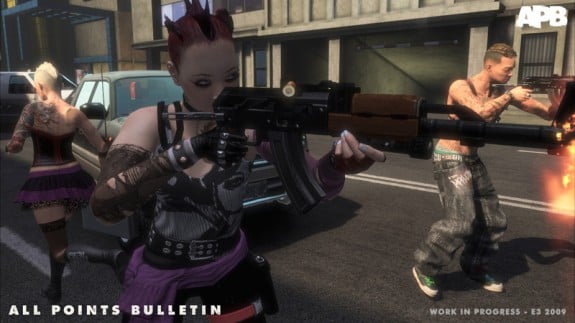 APB
All Points Bulletin (APB) is real time worlds new third-person action game for the PC. Equipped with amazing customization and online play make this game stand out from any other PC game announced.
Splinter Cell: Conviction
Sam Fisher makes a comeback with less emo hair and more kick-ass action. The game is looking amazing and after the only wait, I am extremely excited to play this game.
Click to continue reading E3 2009: Top 10 best games of E3 2009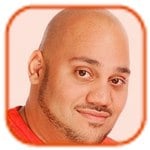 Posted by Andru Edwards Categories: Accessories, Casual, Hardware, Xbox 360,
Project Natal made an appearance this evening on Late Night with Jimmy Fallon, with Fallon and his guests getting to try out the controller-less Xbox 360 add-on. Kudo Tsunado was on hand to show off Project Natal, and just like at E3, he was wearing his huge sunglasses despite being indoors. Jimmy Fallon and crew got to slap balls around, and also played a little Burnout Paradise. Check out the video above.
Read More

| Late Night with Jimmy Fallon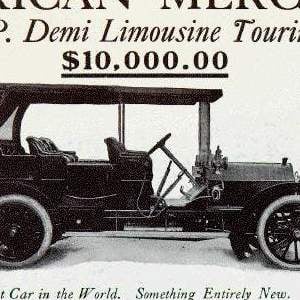 Posted by Drea Avellan Categories: Casual, E3, Electronic Arts, Reviews, Sports, Wii,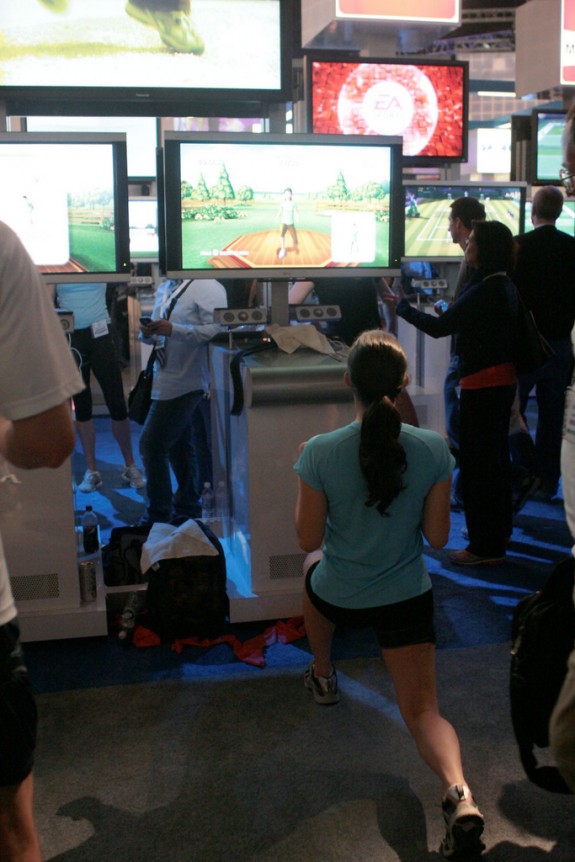 I want to workout without going to the gym – much like the millions of people that have purchased Wiifit. However, I'm not a huge fan of the game. Having to stop every time after a small workout was very time consuming and lead me not to want to "play". EA Sports Active does not only look like a lot of fun but it also gives you a real workout feeling. Giving you the option to customize your routines and what parts of the body you want to work out, it gives you the variety you need to keep going. It also offers levels from easy to hard so everyone one can accomplish the routine they set out to do.
For those looking for more motivation, they can opt to the 30-day challenge. It'll keep track of your workouts, nutrition, give you the historic graphs of your progress and will give you tips for relieving stress, eating healthier, and motivation to keep your challenge going.
EA Active is a gym, personal trainer and nutritionist all in one game-like experience. Tons of workout modes, exercises and abilities to customize your sessions, your workouts are sure to never get repetitive and keep you going. It's a great substitution for anyone that feels WiiFit does not give them a real workout experience.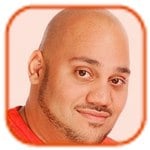 Posted by Andru Edwards Categories: Casual, E3, Xbox 360,
So we've told you everything we know about Project Natal, now we are going to show you Milo. You're probably wondering, what else can you do with this besides haphazardly do karate in your living room, right? Well, with Project Natal, you can do more than just play active games, because the platform can use it's sensing abilities in many other ways. Check out Milo, a game being developed by Peter Molyneaux, and see what the amazing possibilities are of Project Natal. We want this. Now.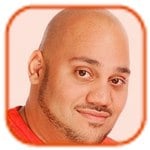 Posted by Andru Edwards Categories: Casual, Culture, E3, Microsoft, Xbox 360, Xbox Live,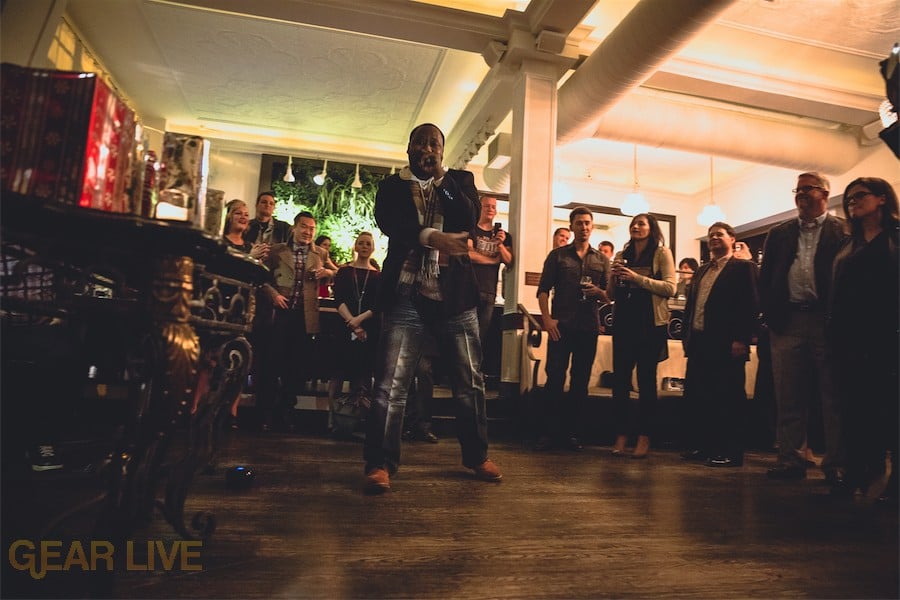 In addition to Twitter, Facebook is also coming to the Xbox 360 this fall. You'll be able to update your Facebook status, browse your news feed, view photos, and more, all from the Xbox 360. Even better? Games can take advantage of Facebook Connect, to publish screenshots and other details directly to your Facebook account, if you so choose. You'll also be able to send Facebook friend requests to those in your Friends list on Xbox Live, if they've linked their Facebook and Xbox Live accounts. Get a look at the Facebook on Xbox 360 screenshots that we've put together, so you can get a better idea of how it will all work.
Gallery: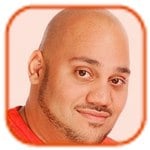 Posted by Andru Edwards Categories: Casual, Microsoft, Xbox 360, Xbox Live,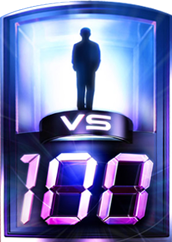 1 vs 100 on Xbox Live finally has a date, and you'll be able to take part in the madness starting June 1 at 7:30pm PST. The 1 vs 100 beta is open, and free, to all Xbox Live Gold members, and you can actually win real prizes during the beta. Here's a look at what you can win:
One (1) Grand Prize : A Samsung 52" plasma HDTV and surround sound/receiver bundle. Approximate Retail Value (ARV) of Grand Prize: $3000
Two (2) First Prizes : An Acer Aspire laptop computer. ARV: $500
Two (2) Second Prizes : A Microsoft Zune 120GB music player. ARV: $200
Thirty (30) Third Prizes : A Microsoft Xbox Live Arcade Game of Sponsor's choosing. ARV of Third Prize: $15 each
Do note, these are the prizes available during the beta period. The actual skill-based prizes, where you can win Microsoft Points and all that, aren't up for grabs until the beta period ends.
Read More

| 1 vs 100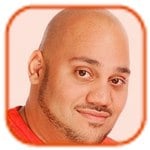 Posted by Andru Edwards Categories: Casual, Downloadable Content, Electronic Arts, Portable/Mobile, Puzzle, Reviews,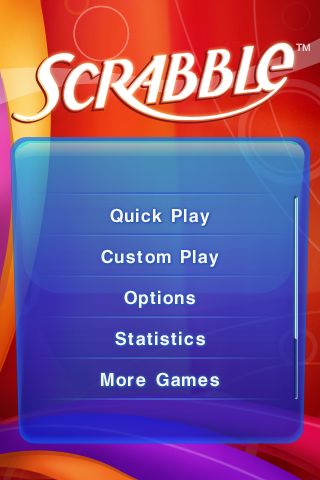 Last year, my interest in Scrabble was brought to life with the release of the Scrabulous Facebook application. It was a good time challenging Facebook friends to old-fashioned word battles, and destroying them all with my superior wordsmithing skills. Or not. If you wanna test me, feel free to challenge me on Facebook. So what's the point? Well, the moment that I saw that EA had released a version of Scrabble for the iPhone and iPod touch, I had to grab it immediately. I mean, an official Scrabble game for the mobile device that I use more than any other? What's not to love about that?
Well, we will tell you. Step on in for our full review of the Scrabble app for iPhone.
Click to continue reading EA Scrabble iPhone review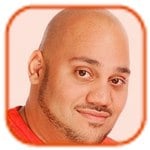 Posted by Andru Edwards Categories: Action, Adventure, Casual, Corporate News, Downloadable Content, Electronic Arts, First Person Shooters, PlayStation 3, Portable/Mobile, Release Dates, Survival Horror, Wii, Xbox 360, Xbox Live Marketplace,
We are seated for the Electronic Arts E3 2008 Media Briefing. We start the conference off right, with a montage of a ton of upcoming EA titles, focusing on some new sports titles, upcoming Sims releases, and a bunch of casual games like Monopoly, Boogie, and Operation (aw yeah!) Of course, Spore is also featured here as well.
John Riccitiello hits the stage to talk about what EA has this afternoon to show us, and he says they won't be doing PowerPoint, statistics, or sales figures. Instead, they are going to focus on the games, and we will be hearing from the people that make the games.
Rod Humble of The Sims Studio comes out to talk about The Sims. He announces Sim Animals. in this game you create groups of animals and their friends, habitat, etc. Some animals are friendly like deer and rabbits, while wolves and bears can stir up trouble. We then get a trailer. We get a baby cub bear interacting with a squirrel, and then a fox joins the fray. It seems that you basically control the game by using the world as your UI, you have a hand similar to Black and White. Will be exclusive to Wii and Nintendo DS in January 2009.
Click to continue reading E3 2008: Live from the EA Media Briefing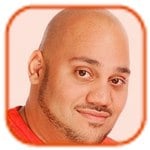 Posted by Andru Edwards Categories: Casual, Culture, Nintendo, Wii,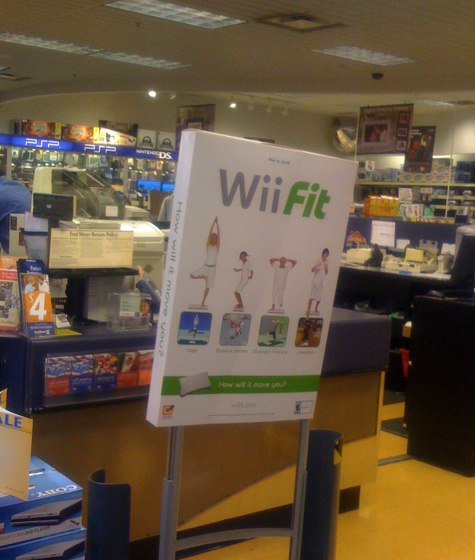 Okay, Wii Fit launches in May 21 peeps. Stores are throwing signage up all over the place, and it appears the first actual test of your fitness will be fighting the crowds in an attempt to get your hands on the game. We've already seen it going for as much as $210 USD on eBay - and the game costs less than $100. Yeah, this is gonna be fun. Thanks, Nintendo.

© Gear Live Media, LLC. 2007 – User-posted content, unless source is quoted, is licensed under a Creative Commons Public Domain License. Gear Live graphics, logos, designs, page headers, button icons, videos, articles, blogs, forums, scripts and other service names are the trademarks of Gear Live Inc.