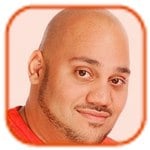 Posted by Andru Edwards Categories: Action, Features, PlayStation 2, Reviews,
If you have yet to play God of War, Jesse took the game to task and came back extremely impressed. Take a listen to his quick audio impression of the game, recorded in a car of all places! Click below for the goods.
Voice: Jesse Easley
Duration and Size: 2:47, 1.4 MB
Listen

| God of War Audio Review
Posted by Charles Leake Categories: Action, Xbox,
Gamespot is reporting that Ninja Gaiden Black will hit stores in September for the low price of $29.99. Gamespot found this by doing a simple search of upcoming price lists on EBGames.com pointing to the price of the title. Gamespot not beliving the price to be correct, decide to make a call to Temco for confirmation if this price was right. Temco confirmed it was correct and also promised that it would not just be a cheap remake of the XBox classic Ninja Gaiden, but rather a full re-envisioning by Team Ninja with improved graphics and even more action then before. For those you who can not wait for Ninja Gaiden Black, you can buy Ninja Gaiden at a video game store near you - however, it will cost you $39.99.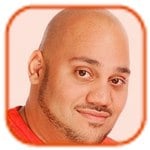 Posted by Andru Edwards Categories: Action, Features, Portable/Mobile, Reviews,
Nintendo just released WarioWare Twisted! their latest sequel to WarioWare for Gameboy Advance. This is a totally slick collection of more insane and surreal mini-games but with a unique human-game interface. There was the original WarioWare game on Gameboy Advance then WarioWare Mega Party Games for Gamecube, next was WarioWare Touched! On Nintendo DS and now back to good old Gameboy Advance.
Click to continue reading WarioWare: Twisted! Review

Posted by Jesse Easley Categories: Action, PlayStation 2, Xbox,


Mortal Kombat fans get ready because Midway is releasing yet another title of this huge franchise. This time is a little different, because now the game is played almost like the previously used "Konquest" mode. You experience the Mortal Kombat II world as either Liu Kang or Kung Lao. The characters will each have 10 different fatalities, weapons, interactive environments, and customizable characters. Jump down for some screenshots.
Click to continue reading E3 2005: Mortal Kombat Shaolin Monks

Posted by Jesse Easley Categories: Action, Nintendo Gamecube, PlayStation 2, Xbox,
I'm a big fan of the comic and show Teen Titans and Majesco has brought them to the console world. Not much of the story has been revealed, but we know that the game includes more than 10 of the villains from the series including Slade, Cinderblock, Jinx, and more. You start off with the standard Titans team: Raven, Starfire, Cyborg, Beast Boy, and Robin, but you can also unlock at least 10 more characters. You can switch between which Titan you want to play as in real time, which is good because each Titan has unique abilities. There is a multi-player mode where you can either do Co-Op or up to 4 player versus. I haven't gotten a chance to play the game yet, but from what we've seen it looks promising. Teen Titans will be on Xbox, PS2, and Gamecube and is scheduled for release early 2006.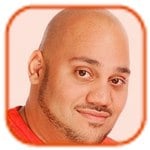 Posted by Andru Edwards Categories: Action, PC, Xbox,
The wait is almost over for your Xbox Grand Theft Auto fans. In a little over a month, GTA: San Andreas will be released on the Xbox in North America (June 7) and Europe (June 10). For those who waited for the Xbox release, expect some nice improvements. For starters, the game will support 480p progressive scan along with 16:9 widescreen (yes!). The other interesting addition is a 30-second instant replay feature. While cool, I don't see many people using this more than a few times before writing it off as novelty. Also look for higher resolution textures, farther draw distance, and customizable soundtracks. For you PC gamers, you can expect the PC version of GTA:SA to drop on June 7 as well.
Read More

| GTA:SA Product Page - Xbox

Posted by Jesse Easley Categories: Action, PC, PlayStation 2, Xbox,
Ubisoft has announced today that Prince of Persia 3 is currently in development. The story of this release takes place after the Warrior Within, as the Prince returns home to find that his people are against him. It turns out that a being known as The Dark Prince has come into the story and will conflict with the real Prince.
"Prince of Persia 3 promises to be THE best installment in the legendary franchise," said John Parkes, Director Marketing at Ubisoft. "By combining two playable characters in a masterly balanced gameplay, with the perfect mix of acrobatic moves and a compelling storyline, the Prince of Persia will appeal to both Sands of Time and Warrior Within fans alike. The Prince is back to reclaim his kingdom, and he has a few surprises in store…"
Prince of Persia 3 is slated to be released in the second half of 2005 on Xbox, PS2, Gamecube, and PC.
Read More

| Prince of Persia 3
Posted by Edwin Soto Categories: Action,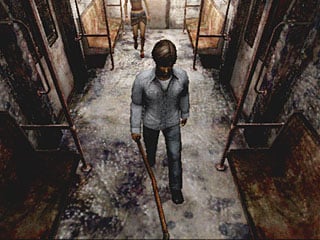 Following in the footsteps of the successful Resident Evil movies, TriStar is planning on releasing the Konami video game hit series on the silver screen.
Mitchell will play Rose, who is desperately searching for her lost daughter in the mysterious, terrifying town of Silent Hill, where they are trapped. The screenplay was written by Roger Avary ("Pulp Fiction").
Actress Radha Mitchell has been in such films as Finding Neverland, Man on Fire, and Phone Booth. The budget is speculated to be around $45-50 Million. Lets see them create some creepy looking mannequins with this budget.

Read More

| Yahoo! News
© Gear Live Media, LLC. 2007 – User-posted content, unless source is quoted, is licensed under a Creative Commons Public Domain License. Gear Live graphics, logos, designs, page headers, button icons, videos, articles, blogs, forums, scripts and other service names are the trademarks of Gear Live Inc.