Posted by Jesse Easley Categories: Action, PSP,
The website for Rockstar's new installment in the GTA series, Liberty City Stories, along with a new trailer for the game, has finally hit the internet. The story of Grand Theft Auto: Liberty City Stories takes place 3 years before the events of Grand Theft Auto 3, where we find that our main character Toni Cipriani has returned from laying low for the past 4 years after taking out a rival mob boss for the Leone crime family. Having welcomed him back with open arms, the Don Salvatore Leone is putting Toni to back work under the watchful eye of Vincenzo Cilli, one of his most trusted capo's. Portland is the first of the three major Liberty City islands. As rich in industry as it is in underworld dealings, Portland is home to Don Salvatore Leone himself and where Toni gets re-acclimated to his previous life of crime. Portland is the seedier downtown area of Liberty City that has everything an aspiring thug could ask for from the temptations of the Red Light district to the dimly lit docks of Trenton, both perfect for taking care of bodies in various fashion. Fans of Grand Theft Auto 3 will instantly be familiar with such neighborhoods as St. Marks, Chinatown, Atlantic Quays and Hepburn Heights but as it's 3 years earlier, some things may not be as you remember. Whether you need a good time or a place to hide out from the feds, Portland has what you are looking for.
Jump down to check out some screen shots.
Click to continue reading GTA: Liberty City Stories Site and Trailer
Posted by Alex Grahmann Categories: Accessories, Action, PlayStation 2,
For anyone falling into the category of "extremely obsessed" when it comes to the PS2 version of Resident Evil 4, Capcom is now offering a special Collector's Pack by way of their official homepage. The pack costs a measly $120 and includes the PS2 game, a 6-CD set of game music called the "Biohazard Sound Chronicle Best Track Box," a 7" Leon figure, and a Resident Evil 4 t-shirt. Only 100 of these Collector's packs will be available. The ironic twist in all of this is, of course, that if you're obsessed enough to buy the Collector's Pack, you probably own the game already, making its addition in this bundle somewhat redundant. Well, at least the Leon figure will be good company for the equally-useless bookends and statuettes you got with the Lord of Rings movies.

Read More

| Capcom

Posted by Jesse Easley Categories: Action, Corporate News, Mods/Hacks, PC,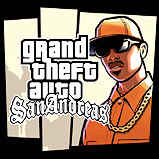 Rockstar has released an un-patch patch which will disable and remove the possibility of using the infamous "Hot Coffee" patch in Grand Theft Auto: San Andreas (PC). This comes shortly after the ESRB changed the rating of the game from "M" to "AO". You can download this patch from the News Section of Rockstar's Home Page. Read more to go there.

Read More

| Rockstar Games

Posted by Jesse Easley Categories: Accessories, Action, PlayStation 2,
Every year as games get older the prices drop, some even fall into the vendor determined, "Greatest Hits" category. Coming August 23rd, Sony will be adding 7 new games to this line up which will cost $19.99 each.

ATV Offroad Fury 3
Hot Shots Golf Fore
Jak 3
KillZone
Ratchet and Clank: Up Your Arsenal
Sly 2: Band of Thieves
Syphon Filter: The Omega Strain
Read More

| Playstation.com

Posted by Oscar M. Cantu Categories: Action, Xbox 360,
G4 has an interview with the lead designer of Gears of War, along with in game footage. That's right, the footage shown is of the game being played on the Xbox 360 and not on some desktop with "similar" hardware. According to the FAQs in the interview, the video shown at E3 was just the graphics unveiling of the game. This video just gets me even more hyped up about the impeding launch of the Xbox 360 and anxious to see what the PS3 and the Revolution can do.
Read More

| TeamXbox

Posted by Oscar M. Cantu Categories: Action, PlayStation 2, Portable/Mobile, Xbox,
Gamespot has an interview with 50 Cent where he talks about his upcoming video game, Bulletproof. They also show a bit of the game along with some behind the scenes content. The game is looking very interesting, but I'll hold my opinions off until we see a demo or the actual finalized game. If you want to be a true gangsta, be sure to have this game pre-ordered.
Read More

| Gamespot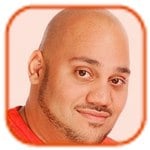 Posted by Andru Edwards Categories: Action, Features, Portable/Mobile, Reviews,
I love my PSP, but you know what boys and girls? There are just not enough good games for it if you ask me. That is why I had a smile on my face when I saw that Dead to Rights Reckoning was out for my game hungry PSP. Namco has put together a pretty good action game for the PlayStation Portable that involves shooting wave after wave of henchmen over and over again with hot lead. This is sort of a PSP side story port of the PS2 game Dead to Rights.
Dead To Rights Reckoning is an over the shoulder gunfight driven action game where you play a hard nose bad ass cop who has a killer dog for a friend. Some evil druglord bad guy kidnaps some girl that we never actually see, and a killing spree and blood bath ensues that is not over until there is an off screen virtual pile of dead henchmen the size of Dallas. The game play is very similar to Max Payne and you can even jump into a "Bullet Time" dive and shoot a lot of bad guys in super cool slow motion. In addition to co-opting Max Payne's biggest gameplay gimmick, you also can sic your off screen dog after the bad guy you have targeted and the dog will magically jump in and run over and rip out their through while the bad guys just stand there. Think of it as a summon evil hound spell that this guy chants when your killer canine meter is full.
Click to continue reading Dead to Rights Reckoning PSP Review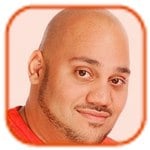 Posted by Andru Edwards Categories: Action, Corporate News, PlayStation 2, Xbox,
How a major corporate gaming presence like Rockstar could overlook something like this is beyond me. Nonetheless, on the heels of all the Hot Coffee controversy regarding the GTA sex scene, the ESRB has revoked the game's "M" rating and has instead rebranded it with the AO 18+ label. Now, this is a big blow as most retailers refuse to carry any game that is rated Adult Only. In light of the ESRB's decision, Rockstar Games has announced that they have stopped production of Grand Theft Auto: San Andreas.
Rockstar Games has ceased manufacturing of the current version of the title and will begin working on a version of the game with enhanced security to prevent the "hot coffee" modifications. This version will retain the original ESRB M-rating and is expected to be available during the Company's fourth fiscal quarter. Rockstar Games will be providing AO labels for retailers who wish to continue to sell the current version of the title.

Posted by Oscar M. Cantu Categories: Action, Mods/Hacks, PC, PlayStation 2,
Remember when Hot Coffee was something you drank to wake up? Now it's the latest controversy sparked from Rockstar's latest Grand Theft Auto game, San Andreas. Many people are calling for regulation and are crying in outrage for scenes they claim as pornographic – while you can see more action on cable TV. Recently Rockstar has denied that the mini-game is "locked" in the original game – stating that the hackers went to great lengths so as to generate this mini-game. Now that claim has been challenged with the release of the "Hot Coffee" cheat for the PS2 version of the game. This would mean that the mini game code was in fact coded by Rockstar and "locked" – in the form of an easter egg. Tor Thorsen from Gamespot set out to do some investigative reporting to find out if indeed this cheat existed for the PS2 original version of the game. After many long hours doing all the cheat code entering, putting in the manual work of the dating missions, he was finally able to experience the mini game on the PS2. His findings pose some interesting questions: why is Rockstar lying? Who really put in this mini game in GTA: SA? Why are activists having a frenzy about this while public television gets away with much more explicit images for virtually no work at all?
Read More

| Gamespot

Posted by Oscar M. Cantu Categories: Action, PlayStation 2, Role Playing Games,
The movie to one of the scariest games ever made is looking good. Seems they are really trying to replicate a lot of the scenery that fans of the game are accustomed to. This is a nice change from the movies that are loosely based on the games content that they are trying to recreate. It will be interesting indeed to see how this one turns out. Check out the pictures from the Photobucket album.
Read More

| Silent Hill Movie Photo Album
© Gear Live Media, LLC. 2007 – User-posted content, unless source is quoted, is licensed under a Creative Commons Public Domain License. Gear Live graphics, logos, designs, page headers, button icons, videos, articles, blogs, forums, scripts and other service names are the trademarks of Gear Live Inc.