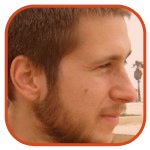 Posted by Brandon Gribin Categories: Action, Nintendo Gamecube, PlayStation 2, Xbox, Xbox 360,
Ubisoft recently announced that its King Kong game has an alternate (happy) ending! Possibly to help boost sales, after already dropping the price of the game, the publisher has revealed that the game contains an alternate ending where Kong survives and is returned to Skull Island. We feel this announcement has been made partly due to all the talk of the game's low replay value. However, in order to obtain the other ending, players will have to put in a bit more time - and since the game's only $30, this new announcement may help increase sales.
So what's the big guy have to say about it? (No not Kong, Peter Jackson!)
"I wanted the game to be able to take the audience a bit further than what the film could," said Peter Jackson. "And the final climax of the game gave us an opportunity to do something that the film could not do, which was to have an alternate ending - obviously everybody pretty much knows how King Kong ends."
Read More

| GameDailyBiz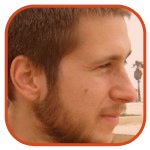 Posted by Brandon Gribin Categories: Action, Corporate News,
Next Generation has a great review of politics and games in 2005. The feature talks about Hot Coffee and how politicians reacted. The mod got Rockstar in a lot of trouble as Hillary Clinton and Joe Lieberman stepped forward with concerns and questions. Clinton also submitted a videogame content legislation to congress and also suggested that the FTC investigate Rockstar and its GTA: San Andreas. The article also touches on 25 to Life and Marc Ecko's Getting Up.
Aside from at the federal level, the government also took action at the state level. Numerous states throughout the country created laws that made it illegal for retailers to sell certain videogames to minors. Unfortunately, these laws aren't perfect and the videogame industry still has a ways to go in terms of managing its image.

Read More

| Next Generation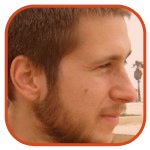 Posted by Brandon Gribin Categories: Action, Nintendo Gamecube, PlayStation 2,
In somewhat of a surprising move, Ubisoft has dropped the price of its new King Kong title to $29.99. This price holds for all versions of the game except for the Xbox 360 version, which still retails for $59.99. After somewhat disappointing sales numbers for the month of November, we knew price drops would be coming soon for current-gen games, but this soon? For a title this new? The King Kong videogame has received very good reviews - as the film it's based off has also. Between Friday and Sunday the film fell short of expectations and grossed a little more than $50 million. Ubisoft probably lowered the price for two reasons - because of lagging videogame sales and also because of lower-than-expected ticket sales for the feature film.

Read More

| King Kong Pricing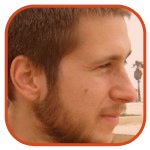 Posted by Brandon Gribin Categories: Action, Trailers, Xbox 360,
Miss Zero Hour last month? If you did, you didn't catch the amazing Gears of War video shown at the event. Lucky for you though, the video is currently being hosted by FileFront. Get clicking if you haven't already seen it. Also, be aware that the footage contains violence and explicit language - so don't show the kiddies and don't open it at work.

Read More

| FileFront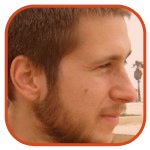 Posted by Brandon Gribin Categories: Action, PlayStation 3, Xbox 360,
On Wednesday, IGN posted a detailed interview with Daniel Roy, the associate producer of the Xbox 360 version of the new Splinter Cell title. The interview is definitely worth checking out if you have any interest in the game. Heck, the interview's worth checking out if you're interested at all in next-gen videogames. It's looking like Double Agent is going to represent a big leap for the Splinter Cell series. Of course, we'd only expect a leap seeing as the series is moving into the next generation.
Want proof of how much more advanced the new game is going to be?
IGN: Are you planning any major changes to the A.I. concerning stealth? There was a significant difference between Pandora Tomorrow and Chaos Theory.

Daniel Roy: One of the major overhauls this time around is the enemy AI in a friendly environment, i.e., the terrorist HQ. Terrorists in the HQ don't automatically pull out a gun and shoot you, now… They interact with Sam in a more complex way. Some of them will even join him on missions in cooperative mode, so that Sam can benefit from a partner on certain missions.
Oh and yeah, the game has the graphics thing going for it as well.

Read More

| IGN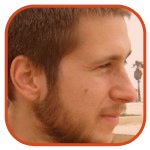 Posted by Brandon Gribin Categories: Action, PlayStation 3, Screenshots, Xbox 360,
The upcoming Splinter Cell title for next-gen consoles is looking pretty slick, don't you think? The original Splinter Cell, released a few years ago, was arguably one of the best looking Xbox games. In fact, many gamers claim the series has the best graphics of any current-gen games.
It's only natural that as we enter the next-gen, gamers everywhere are expecting the new Splinter Cell title, Double Agent, to be jaw-droppingly gorgeous when it's released. As it currently stands, Double Agent is seen as one of the more visually appealing upcoming next-gen games, right beside Metal Gear Solid 4. Isn't it interesting that the two games aren't only extremely good looking, but are also stealth games? Sure, the Metal Gear Solid series may have a little more action while the Splinter Cell games have a bit more sneaking, but they sure are pretty similar. We have more images after the jump.
Click to continue reading Splinter Cell Double Agent Screens
Posted by Charles Leake Categories: Action, Corporate News, Features,
If you loved Activision's Spider-Man games, then you will love Activision's latest news. If you hate them, like me, then this is…well, not so good.
Activision has announced that they have signed a worldwide exclusive contract with Spider-Man Merchandising L.P. to publish twelve years worth of Spider-Man games. Talk about your long term exclusive contracts, EA only signed on for five years with the NFL.
The big thing about this news there has been no outrage. The gaming press went nuts when EA signed a five year contract with NFL, screaming that it was unfair and about how EA, without competition, would pump out one crappy football game after another. That as consumers we will buy like the lemmings we are. Guess what, the same is true for Spider-Man games. Every year, even sometimes twice a year, Activision releases a Spider-man game. And like lemmings we rush out and buy them.
Click to continue reading The Angry Gamer: For the Love of Spiderman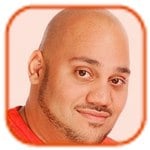 Posted by Andru Edwards Categories: Action, Screenshots, Xbox 360,
Strangely enough, when I first inserted our Call of Duty 2 disc into the Xbox 360, we got an error stating that the DVD would only be playable on the Xbox 360. Basically, either the disc didn't realize that it was in an Xbox 360 - or the Xbox 360 didn't realize that it was, in fact, an Xbox 360. Huh. A quick reboot fixed it, but this is curious nonetheless.

Posted by Jesse Easley Categories: Action, Adventure, Xbox,
Ultimate Spider-Man has been out for a few weeks now and I finally got a chance to sit down and play through it. This latest adaptation to the wonderful world of Spidey is cell shaded, which is an automatic plus because it just makes things look better. What's more, it's done by the same people who actually make the Ultimate Spider-Man comic book. The gameplay for Ultimate Spider-Man will seem very familiar if you've played Spider-Man 2 (The Movie). The game adapts the Grand Theft Auto free roam feature, and the city is quite large. To move on through the story you have to swing around the city completing "City Goals" which consist of helping out the good folks of New York all the way to racing Johnny Storm (Human Torch) of the Fantastic Four. A really fun thing about this game is that you switch characters to get all sides of the story. After completing certain goals the story moves on and you then take over Venom and play through his side of things. The controls in this game are fairly simple: Jump, Kick, Punch, Grab, Swing, Web Shot, etc. so you shouldn't have a hard time adapting. The game consists of several different Spider-Man baddies like Rhino, Carnage, and Green Goblin. One thing we didn't like is that the story is shorter than a kids pop-up book. I was able to play through the whole story in less than 10 hours. One glimmer of hope is that once you complete the story mode the game turns into complete free roam and you can pick which character you want to be. I mostly played as Venom at this point in time and it started to remind me of Grand Theft Auto. The more damage/harm you do as Venom the more points you get, and the higher your points go the more calvary gets sent out on you. All in all the game is fun, but semi repetitive if you've played through Spider-Man 2.

Posted by Oscar M. Cantu Categories: Action, PlayStation 3, Trailers,
The Tokyo Game Show started with a big bang, giving us a look at the trailer to Metal Gear Solid 4L Guns of the Patriots, in addition to the Revolution controller announcement. Got-Next.com was able to obtain a video of the MGS4 trailer, and although it's not the best quality, it does its job in showing that this title is coming along very nicely. This one looks to be a solid hit for the PS3, making us all that more excited for the next generation wars to begin. Check out the video from their website.

Read More

| Got-Next.com
© Gear Live Media, LLC. 2007 – User-posted content, unless source is quoted, is licensed under a Creative Commons Public Domain License. Gear Live graphics, logos, designs, page headers, button icons, videos, articles, blogs, forums, scripts and other service names are the trademarks of Gear Live Inc.