Thursday May 5, 2005 12:58 am
Review: SanDisk 256 MB Memory Stick Duo Card for PSP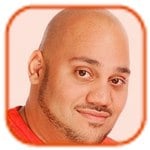 Tweet
Posted by Andru Edwards Categories: Accessories, Features, Portable/Mobile, Reviews,
So Jake from 8bitJoystick has decided to join us here at Gear Live and PlayFeed, and we are very happy to have him. You can look forward to his weekly column, set to publish this week. For now, take a look at a sample of his work.
Yesterday I decided that it was not worth the wait and money to get a 1-Gig MemoryStick Duo card for my PSP and I picked up a much more reasonable 256 Meg MemoryStick Duo made by SanDisk. They have a new line of cards that are all bright colors that is deliberately trying to go after the PSP gamer market. I am glad that there is some competition for manufacturing MemorySticks for the PSP. I do remember when there was a drought of PS2 Memory Cards and it did suck ever so hard.


Now the 32-meg MemoryStick Duo card that Sony includes with the PSP is just fine for games and it will take a while for there to be enough games to fill it up. But if you want to get into transferring JPEGs, MP3s and movie clips to your PSP than the small 32 Meg card is just not going to cut it.
The 1-Gig cards were going to go for $150 so I picked up a 256 Meg card for $50. Now that is quite big enough for a bunch of small movie clips, some MP3s and a whole bunch of JPEGs.
One thing to note is that when you get a new MemoryStick for the PSP you have to format it via the PSP menu system. That is not hard but it does present a problem if you are upgrading to a larger card in the fact that you need a PSP USB cable and a PC or Mac if you want to transfer your saved games and settings off the old card. Pretty much all the PSP management applications will help you backup and transfer save files or you can do it manually but there is going to be some ticked off kids when they find you that you can't copy a saved file from one card to another without external help. I betcha that the Playstation 3 will also have a slot to read a MemoryStick Duo and will have the same multimedia features as the PSP.
Now it is pretty cool to compress small movie clips for the PSP but it seems like a total pain in the ass to rip a DVD and have to wait several hours to compress it to the PSP MP4 format. Even then you need a $150 memory stick. It is cool that Sony included video playback off the MemoryStick but the talk that the PSP is going to be the new "Video iPod" is just a bunch of hype. It would have been cool to watch a ripped DVD off the MemoryStick but I could buy three games or eight UMD movies for the cost of the bigger card. Even a 1-gig card will not hold anywhere near the music as my iPod Mini. One place where a large MemoryStick will come in handy is if game developers start to incorporate downloadable content into their games. How cool would it be to trade custom made characters or maps over the net or local WiFi?
My girlfriend remarked that she could not believe that something so small could cost that amount and I pointed out that it was cheaper than most jewelry. If you get a PSP and you want to get into using it for non gaming stuff than you should pick up a good MemoryStick. I have a plethora of web comics on mine.
© Gear Live Media, LLC. 2007 – User-posted content, unless source is quoted, is licensed under a Creative Commons Public Domain License. Gear Live graphics, logos, designs, page headers, button icons, videos, articles, blogs, forums, scripts and other service names are the trademarks of Gear Live Inc.