Wednesday July 23, 2008 6:05 pm
Live from Sony's E3 2008 Media Briefing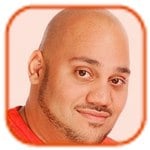 Tweet
Posted by Andru Edwards Categories: Action, Adventure, Corporate News, Downloadable Content, E3, Features, PlayStation 2, PlayStation 3, Portable/Mobile, PSP, Sony, Sports,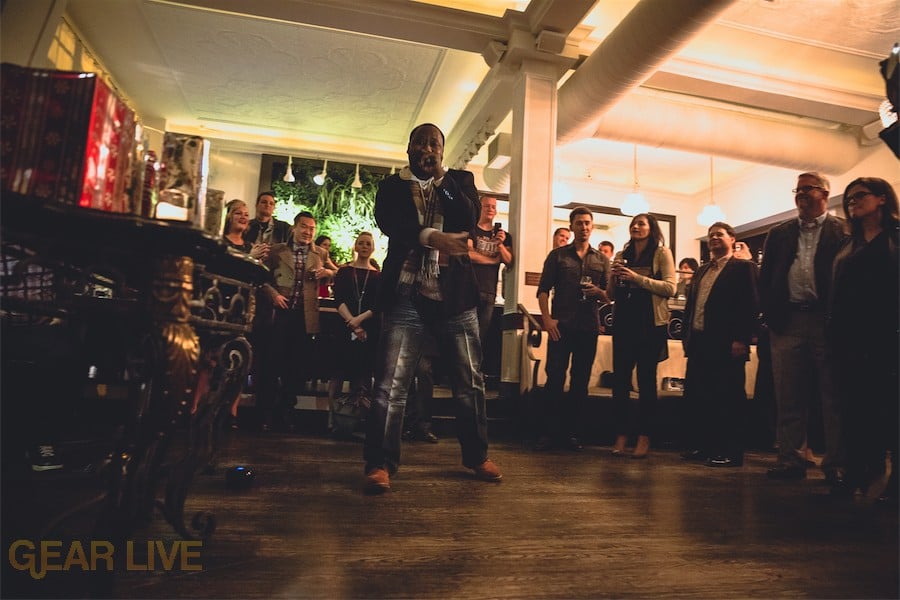 We've got notes galore for you as it pertains to the Sony E3 2008 Media Briefing, and we've also got a full gallery from the event for you as well. As if that weren't enough, we've even got E3 2008 Sony Media Briefing video highlights as well. Anyhow, here's the scoop, live from the Sony event.
Jack Tretton hits the stage after a montage of upcoming games for PS3, PS2, and PSP. He starts joking around and giving a brief history of the Shrine Auditorium. Playstation brand was seeded 15 years ago this week, where Sony decided to create it's own videogame console. He talks about the long-term 10 year strategies employed into the Playstation and Playstation 2. Says there were marquee games for those titles, but they came out years after teh console debut. Same for the Playstation 3. He gives some props to PS3 as well, talking about Blu-ray and the Cell processor.
"We're here to talk about genre-defining kick-ass games" - alright, let's do it. That would be a big change from what Nintendo had to offer us. Games like Metal Gear Solid 4 is the reason why you buy a Playstation 3. Over 75 titles are exclusive to the console. Today Sony has three successful platforms on the market at once. They start with PS3.
Jack believes that 2008 is the year of the Playstation 3. We start with a look at Resistance 2. The lighting in here is amazing. A gigantic monster, 300 foot tall leviathon, is the target here, reminds me of Cloverfield. We are seeing a gameplay demo. The main character survives being thrown halfway across town by the beast. Okay.
Resistance 2 features 8 player online co-op, and 64 player competitive mode. The game scales. We then get a Resistance 2 trailer.
Next, we are talking about user-generated content. I think it's leading into LittleBigPlanet. Yup. Gamers can design maps, characters, levels, etc. It's all about sharing your user-generated content with your social network. They have created a custom level inside of LittleBigPlanet that they are going to use to give a presentation on sales numbers. This should be interesting.
This is great, the charts are all part of the level in LittleBigPlanet, with Sack Boy jumping all over the place. Playstation has sold more than 5 million units of hardware inthe first 6 months of the year here in the US between PS3, PS2, and PSP. Starting in 2008, Sony is focusing on PS3 distribution in Latin America.
Starting later this year, the best PS3 games will retail at $29.99. Resistance, Motorstorm, WarHawk, COD3, Fight Night, Need for Speed Cardon, Rainbow Six Vegas, Assasins Creed, Oblivion, and Ninja Gaiden.
Oh, and LittleBigPlanet launches in October 2008. Can't wait for this one.
Next, we move on to Playstation 2. Not really that excited about new PS2 games, but hey, what can you do? Anyhow, there are 130 new games hitting PS2 in 2008. Not bad for a nine year old console.
Buzz is coming to PSP and PS3 this September, and on PS3 there will be theme packs available in the Playstation store. Singstar is also doing nicely, with five versions already released for PS2. In the fall there will be a Lego Batman PS2 bundle, that also includes the Justice League New Frontier DVD for $149 this fall.
Playstation Network is the next topic of discussion. Starting this fall, all Playstation users will have a signle sign-on. Log in on PC, PS3, wherever. They know that gamers want Playstation Network to be the best online experience in gaming, and they are working on it. Really? You think you can beat Xbox Live at this point? They go on to tout the Playstation store redesign. 180 million pieces of content downloaded since Nov. 2006.
Ratchet and Clank Future: Quest for Booty is shown next. Looks like a fun title, available on PS3 for $14.99 as downloadable content. Jack says they arent interested in filling their store with a ton of titles that no one wants to play. Love that quote. We then get a montage of games coming soon to the Playstation Network. Almost every title looks amazing, unlike some of the crap that Xbox Live Marketplace and Wii Store offer for downloadable games.
We are shown Gran Turismo TV, which is served through Gran Turismo 5 Prologue, and offers Pay Per View programming. Things like races from around the world, a look into places like Ferrari headquarters, documentaries, etc. Not sure I know a single person on Earth who would pay for this stuff. Just find it on YouTube. The content will be available starting August 1.
Playstation Home is up next. This is still around, eh? He says our patience will be well-rewarded once it is available widely. We get a video showing off teh current version of Home. Unfortunately, the video wasn't that excited.
Next, Jack talks to us about movie and television downloads. On day one, they have Sony Pictures, FOX film and TV, Lions Gate, Funimation, Turner Entertainment. They will have rental and purchasing. We will have standard definition and high definition content. The content is portable. If downloaded to PS3, you can put it on your PSP as well, and can be put on multiple devices at the same time.
Demo time. In the store there is a new tab that says Video. The UI is similar to that of the game store, which is nice, but expected. You get a custom background whenever you go into a studio category, or a specific movie. You can get a streaming preview, and even bring it full screen. The service features progressive download, so you can start watching a movie about a minute after you start downloading it.
As for PSP integration, you hook it up to the PS3 with a USB cable, and it can copy the movie over. If you do that, you can take it with you and use it's video out feature to play the movie on a television elsewhere.
The new video service goes online tonight, and will be updated with new titles weekly.
Moving on to PSP, and the fact that PSP Slim helped respark PSP sales when it was released. This fall there will be a new PSP Entertainment Pack, featuring Ratchet and Clank: Size Matters, National Treasures 2 on UMD, 1GB Memory Stick Duo, voucher for Echochrome, and a Silver PSP Slim, for $199.
As for games, they are announcing Resistance Retribution for PSP. The crowd seems excited about this one, and it launches in Spring 2009. It looks great. Next up, we get a multi-game trailer pack, showing upcoming PSP releases.
Now, back to PS3. They will be launching Life with Playstation by the end of the month, which will feature worldwide news, weather, and even webcams apparently. Sony Online Entertainment is gonna be bringing us DC Universe Online. We get a trailer of the game, and immediately it looks hot. It's brought to life by comic book artist Jin Lee. We see Batman, Superman, Wonder Woman, The Flash, The Joker, Ice Man, Cat Woman, the Green Lantern, and much much more.
Next announcement, the 80GB PS3 Core Pack will be $399.99 soon, and I believe backwards compatibility is out the window. If that doesn't matter to you though, this would be a good choice for you.
They then hit us with a developer video where they are all lauding the PS3 hardware, focusing on storage on the Blu-ray disc and the Cell Processor.
Now we get a trailer of 2008 Playstation 3 releases. Things like the next MotorStorm, SOCOM, TNA Impact, Ghostbusters, Smackdown vs Row 2009, LittleBigPlanet, SOULCALIBUR, NBA 09 The Inside, Buzz Quiz TV, Killzone 2, etc.
Beyond holiday, we have God of War III launching sometime in the future, and we get a trailer for that. Oh, wait, actually that was just a teaser, no gameplay footage at all. Short and sweet. Next we have a look at inFamous, the open world superhero game.
One final title that they say isn't remotely possible on any other console. The game is called MAG: Massive Action Game. It will supports battles of up to 256 players, and it will use only real players. Teams broken down into 8-player squads. You also have specific character growth as well, which will determine your rank in squads. Trailer time. Oh. My. Word. Everyone who owns a PS3 needs to own this game.
Gallery:
© Gear Live Media, LLC. 2007 – User-posted content, unless source is quoted, is licensed under a Creative Commons Public Domain License. Gear Live graphics, logos, designs, page headers, button icons, videos, articles, blogs, forums, scripts and other service names are the trademarks of Gear Live Inc.