Tuesday July 10, 2007 8:36 pm
E3 2007: SEGA Unveils Their E3 Line-Up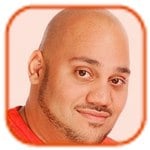 Tweet
Posted by Andru Edwards Categories: Action, Driving, E3, Fighting, Nintendo DS, PlayStation 3, Portable/Mobile, PSP, SEGA, Wii, Xbox 360,
SEGA sent us a listing of all the titles they plan on showing off at this year's E3 Media and Business Summit, and it seems like they are betting on thirteen titles to turn heads this year. One of the more unique concepts stars Mario and Sonic at the Olympics, Virtua Fighter 5 with online play, and one we have our eyes on, the return of NiGHTS. You can take a peek at the full list after the break.
"SEGA's mission is to publish fun and entertaining games for people wherever and whenever they want to play," said Simon Jeffery, President and COO, SEGA of America. "For some titles like The Golden Compass we'll provide a compelling and similar game experience across all the major systems, and for other games like Mario & Sonic at the Olympic Games or NiGHTS we create specific gameplay unique to the capabilities of a platform like the Wii or DS. And with Universe at War we are leading the pack as the first third-party publisher to announce a game that takes advantage of cross platform play between an Xbox 360 and Windows. We are proud to show the world all of these games and more this week at E3."
Bleach: Shattered Blade™ (Wii) - Release: Fall 2007
Bleach: The Blade of Fate™ (DS) - Release: Fall 2007
The award-winning Bleach™ anime series, currently featured on Cartoon Network's Adult Swim, is coming to the Wii and Nintendo DS this fall. Timed with the launch of the highly-anticipated second season, gamers will get to experience the cinematic, sword fighting action of Bleach: Shattered Blade on the Wii and Bleach: The Blade of Fate on the DS. The series follows the life of a 15-year-old boy named Ichigo Kurosaki who is able to see spirits and becomes a Soul Reaper with supernatural powers.
The Club™ (PS3, Xbox 360, PC) - Release: Winter 2008
From the developer behind the critically acclaimed racing series, Project Gotham Racing, Bizarre Creations brings a whole new breed of third-person shooter known as The Club. The Club mixes the best elements from action shooters with fast-paced run and gun gameplay, destructive environments, lethal weapons and online multiplayer. Players will fight to survive in a shadowy underground blood-sport controlled by faceless, obscenely wealthy and influential elite who place their bets on who will survive as the bloodbath ensues before them. Take control of up to eight unique trained killers motivated by greed, driven by pure insane bloodlust, and hell bent on earning respect on a global level.
Condemned 2: Bloodshot™ (Xbox 360, PS3) - Release: February 2008
The city is spiraling deeper into social decline evident by the startling increase in riots, looting and murder. People are scared. Local and government agencies are doing all they can to control the situation. Playing as Ethan Thomas in this brutally realistic first-person action thriller, you're fighting a more personal battle. Cast out of the police force, your life has since taken a downward spiral and you find yourself drifting aimlessly. You have questions about yourself and the mysterious dark influence ebbing over mankind that no one can answer. Wanting to numb your internal plight, you've turned to alcohol and isolation. Your continuing drive to hunt down serial killers and save the city will send you on a personal journey to learn the terrifying truth about yourself.
Ghost Squad™ (Wii) - Release: Holiday 2007
SEGA's top-grossing light gun game from 2005, Ghost Squad, comes to the Wii system and replicates the excitement of the arcade experience in your home for 1-4 players. The Ghost Squad is a Special Forces unit established in strict secrecy by the U.N. to combat terrorism and carry out special highly-classified missions without leaving a trace. As an elite member of the Ghost Squad, players will complete dangerous missions such as eliminating terrorist groups, releasing hostages, deactivating bombs, and even rescuing the U.S. President when terrorists hijack Air Force One. Using the Wii Remote™, players will utilize revolutionary selectable weapons including a high-powered rifle, submachine gun and shotgun, or even engage in hand-to-hand combat.
The Golden Compass™ (Xbox 360, PS3, Wii, PS2, PC, DS, PSP, Mobile) - Release: December 2007
Immerse yourself in the magical world of The Golden Compass, the upcoming video game based on the highly anticipated new film from New Line Cinema. It is a world where witches fly through frozen skies, giant armored bears fight to defend their kingdom and where sinister Gobblers kidnap children and carry them to a frozen wasteland. And it is a world of intense danger and amazing adventure for the rebellious Lyra Belacqua, her animal daemon, Pan, and a giant and powerful bear named Iorek. Together they embark on an epic journey of action, exploration, collaboration and discovery.
Iron Man™ (Xbox 360, PS3, Wii, PS2, PC, DS, PSP) - Release: Spring 2008
Marvel and SEGA bring this invincible armored hero to theaters and video game platforms in 2008. Iron Man, one of Marvel's most indestructible crime fighters, is blasting onto video game platforms and the big screen next year. Armed with a high-tech suit and a variety of weapons, the player will take on entire armies on constantly evolving and chaotic battlefields. The epic, action-packed Marvel Studios production will be directed by John Favreau and stars Robert Downey Jr., Jeff Bridges, Terrence Howard and Gwyneth Paltrow. Thrilling sequences from the film will be featured in this third-person action game, immersing the player in the explosive militaristic combat with loads of additional content created exclusively for the game.
Mario & Sonic at the Olympic Games™ (Wii, DS) - Release: Holiday 2007
Two of the most beloved icons in the world, Mario™ and Sonic™, are joining forces to star in Mario & Sonic at the Olympic Games. Developed exclusively for the Wii video game system and the Nintendo DS system, this momentous agreement marks the first time these two renowned stars will appear together in a game.
Featuring an all-star cast of characters from the amazing worlds of both Mario and Sonic, players will be able to compete as or against a range of familiar characters including Mario, Sonic, Luigi™, Knuckles™, Yoshi®, Tails™ and more. Innovative usage of the Wii and DS control systems to maneuver your favorite character will allow players to race the likes of Mario and Sonic down the 100m track, leap over the high jump or churn water in a swimming heat, all while competing for the much sought after Olympic gold medal. With up to four players on the Wii and on the DS, the stage is set to catch the fever this holiday with Mario and Sonic.
NiGHTS: Journey of Dreams™ (Wii) - Release: Fall 2007
As a fantasy jester called NiGHTS, players will fly through Nightopia, a rich and vibrant world where dreams come to life. With the innovative Wii Remote, gamers will experience a heightened sense of gliding, spiraling, and looping through a variety of mystical dream worlds packed with high-flying adventure. Players must find inventive ways to confront the "Nightmarens" from the neighboring dark world of Nightmare using amazing acrobatic skills, freedom of flight, and other special abilities to protect Nightopia. NiGHTS: Journey of Dreams is an adventure filled with courage, hope and inspiration that the whole family will enjoy.
SEGA Rally Revo™ (PS3, Xbox 360, PSP, PC) - Release: Fall 2007
For the first time ever, experience real-time terrain deformation with SEGA Rally Revo's proprietary GeoDeformation™ technology. Select tire treads according to the track surface, then drive one of more than 30 playable licensed cars around a wide variety of next-gen looping courses, each featuring assorted weather conditions and ground surfaces which dynamically deteriorate throughout the race. No two laps are ever the same, resulting in a fast-action arcade racing experience which requires reflexes and skill to win.
Sonic Rush Adventure™ (DS) - Release: Fall 2007
Sonic returns to the Nintendo DS with all the classic 2D, dual screen action the fans loved in Sonic Rush™, as well as a new island hopping 3D adventure where he clashes with ruthless pirates. As Sonic, players will set off from Windmill Village to explore seven action-packed levels featuring the classic 2D gameplay that the Sonic series is known for. Now players will get to explore the action stages to uncover valuable items and materials which allow Tails to build new ships that help Sonic explore the high seas and discover new islands. With a fleet of up to five ships, including a submarine, water bike, and hovercraft, players will use the touch screen technology in exciting new ways to control their ships as they race from island to island gathering rings, busting tricks, and torching pirate ships in fierce ship-to-ship battles. At the end of each level, players will test their skills in epic 3D boss battles that span both screens, including the ultimate showdown with the evil pirate, Captain Whisker. Let the adventure begin!
Space Siege™ (PC) - Release: 2008
During a massive alien attack on Earth, five colony ships attempt a daring evacuation in a desperate attempt to save the human race. Only one of the ships survives. In Space Siege, you take on the role of Seth Walker, a battle-hardened robotics specialist. Your objective is to protect the human race from being completely annihilated by this alien species. Ultimately, you must make a horrific choice: will you sacrifice your own humanity to save the human race? A game of tactics, combat-heavy action, and decision making, Space Siege is an all-new science fiction themed action-RPG being developed by gaming master Chris Taylor and Gas Powered Games®, the creators of Dungeon Siege® I & II and Supreme Commander™.
Universe at War: Earth Assault™ (PC) - Release: October 2007(PC), Q1 2008 (Xbox 360)
Earth has become an intergalactic battleground for three warring alien factions in Universe at War: Earth Assault, the new real-time strategy game from Petroglyph, the developers of last year's Star Wars: Empire at War. Each of the game's factions will play in a totally different manner from each other, with their own resource model, units, and abilities. The game's customization system, Tactical Dynamics, gives players further control by letting them change units on-the-fly to overcome any challenge. Universe at War: Earth Assault will be the first third-party title to support Microsoft's new Games for Windows - Live system, allowing PC players to compete head to head against their Xbox 360 counterparts. Universe at War: Earth Assault will be DirectX®9 and DirectX®10 compatible, and will run on both Windows XP™ and Windows Vista™.
Virtua Fighter ™5?(Xbox360) - Release: Fall 2007
Virtua Fighter 5, the game that pioneered the 3D fighting genre is back with featuring online versus mode. The latest installment in the popular series is currently under development for the Microsoft Xbox 360 and will release this fall. Virtua Fighter 5 raises the bar for console fighting games including all the features fans know and love plus enhanced gameplay mechanics, leaderboards, and online multi-player.
© Gear Live Media, LLC. 2007 – User-posted content, unless source is quoted, is licensed under a Creative Commons Public Domain License. Gear Live graphics, logos, designs, page headers, button icons, videos, articles, blogs, forums, scripts and other service names are the trademarks of Gear Live Inc.