Wednesday December 14, 2005 4:20 pm
NPD November Sales Numbers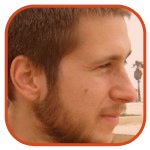 Tweet
Posted by Brandon Gribin Categories: Corporate News, Nintendo DS, Nintendo Gamecube, PlayStation 2, PSP, Xbox, Xbox 360,
Not too many surprises in the November sales numbers. Xbox 360 sold around 326k but could have easily sold more had its supply been stronger. The PS2 still dominates the charts but console sales numbers are down compared to last year. We're a little surprised to see the huge 4:1 tie ratio for Xbox 360 software. (The tie ratio refers to how many units of software are sold per machine.) Oddly enough, PSP sales numbers weren't included in this analysis' release.
In terms of the software sales numbers, Activision's Call of Duty 2 leads the Xbox 360 pack despite an annoying bug. While Microsoft's Perfect Dark Zero was the third best selling Xbox 360 game, consumers simply didn't see it as the 'killer-app' that many originally hoped it would be. Meanwhile, Mario Kart DS made a fairly strong showing at #10 on the list - especially considering it's a handheld title. The figures released are immediately below.
Xbox 360 = 326,000
PS2 = 531,000
Xbox = 197,000
GCN = 272,000
DS = 370,000 (approx)

Xbox 360 software sales = 1.3 million units, Tie ratio of almost 4:1.

Overall software sales are down 18% over November 2004. Console software sales are down 33%, even with the Xbox 360 sales contribution.

Hardware sales are down 44% over last year.

November Top 25 Software Sales

US Top 25 Videogame Titles
Rank Title Publisher

Rank Title Publisher
1 XBX STAR WARS: BATTLEFRONT II LucasArts
2 PS2 STAR WARS: BATTLEFRONT II LucasArts
3 360 CALL OF DUTY 2 Activision
4 PS2 MADDEN NFL 06 Electronic Arts
5 PS2 WWE SMACKDOWN VS RAW 2 THQ
6 360 MADDEN NFL 06 Electronic Arts
7 PSP GTA: LIBERTY CITY STORIES Take 2 Interactive
8 PS2 TONY HAWK AMERICAN WASTELAND Activision
9 GCN MARIO PARTY 7 Nintendo
10 NDS MARIO KART Nintendo
11 PS2 50 CENT: BULLETPROOF Vivendi
12 PS2 CALL OF DUTY 2: BIG RED ONE Activision
13 360 NEED FOR SPEED: MOST WANTED Electronic Arts
14 PS2 SOUL CALIBUR III Namco
15 PS2 DRAGON BALL Z: BUDOKAI TENK Atari
16 PS2 NBA LIVE 06 Electronic Arts
17 PS2 BLITZ: THE LEAGUE Midway
18 PS2 NEED FOR SPEED: MOST WANTED Electronic Arts
19 PS2 RATCHET: DEADLOCKED Sony
20 PSP STAR WARS: BATTLEFRONT II LucasArts
21 360 PERFECT DARK ZERO LTD ED Microsoft
22 PS2 SOCOM 3: US NAVY SEALS Sony
23 PS2 GUN Activision
24 PS2 THE MATRIX: PATH OF NEO Atari
25 XBX CALL OF DUTY 2: BIG RED ONE Activision
Source: The NPD Group/NPD Funworld, POS
© Gear Live Media, LLC. 2007 – User-posted content, unless source is quoted, is licensed under a Creative Commons Public Domain License. Gear Live graphics, logos, designs, page headers, button icons, videos, articles, blogs, forums, scripts and other service names are the trademarks of Gear Live Inc.