Friday May 13, 2005 2:15 pm
15 Essential Movies For Gamers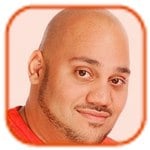 Tweet
Posted by Andru Edwards Categories: Features,
There has been an interesting relationship between video games and movies. There have been throngs of games based on movies and a few movies based on games. Even fewer is games based on movies that are worth playing and movies based on games that are worth watching. Since you can watch DVDs on a PS2, Xbox, Xbox360 and Playstation 3 I thought it would be nice to whip up a list of fifteen recommended movies for gamers. Some of these may require you to call around until you find a l33t video store that stocks said movie but it would be well worth it. Let's begin shall we?
Tron This is the big grandpa of movies for video gamers and it dates back to the Atari era of the early 80's but it hold up due to it's unique art style and imaginative visions. I know that an Xbox could crank out graphics that put these old 3d animations to shame but it all had to start from someplace. Tron was one of the first major depictions of a digital realm.
Hackers is cheesy, exploitive, dated, unrealistic but it does show a diluted Hollywood version of the early 90's Wired magazine reading Pre-Dotcom digital hype. Plus it has a sexy teen age Angelina Jolie and a good techno soundtrack.
Evil Dead 2 Many consider this to be the greatest horror comedy cult movie ever made and it spawned an influence on first person shooters and horror survival games. Plus it is Bruce Campbell for frag's stake. Workshed.
Transformers The Movie American males that grew up in the 80s know that these are some of the first giant robot mythology that we fell for. Back in the day transformers were bigger than Pokemon and Yu-gi-oh combined. Come on when Optimus Prime kicked the bucket you know you almost cried.
Full Time Killer This is a hyper cool Hong Kong action movie that has intense gun battles that seem straight out of any major first person shooters. The part where the bad guy was camping from a roof top with a sniper rifle was pure game action. At the end of the flick they even talk about playing Metal Slug and hidden guns and power-ups.
The Matrix The first Matrix movie was clearly the best and if you had a Playstation in your house the chances were that you went as saw The Matrix and you liked it. The Matrix sort of ripped off John Woo, Masamune Shirow and William Gibson something fierce.
Cool World This is a twisted movie where a deranged artist crosses over into a 2d cartoon world. It also had a pre-stardom Brad Pitt and the only human-cartoon sex scene that I can think of.
Final Fantasy : The Spirits Within was a decent scifi fantasy movie once you got over the fact that it had absolutely nothing to do with the Final Fantasy games. At least it looks really cool and one day home video game systems will be able to pull of graphics and animation like it.
Hard Boiled John Woo and the rest of the Hong Kong action cinema industry invented the whole bullet dance thing. You know when a hero with a long trench coat whips out two guns and goes into slow motion then takes out bad guy after bad guy with an unlimited supply of ammo? This is who it came from.
Red Shadow This is a Japanese live action Ninja movie that has some pretty modern acting Ninjas for the post-MTV post-Playstation generation. It is a live action movie that is influenced by video games and Anime more than other movies.
Shaun of the Dead Not only do the heroes play Time Splitters on Xbox in the movie but their suburban London bachelor pad is over run by zombies and they cope by holing up in their local pub. This is hands down the best zombie movie of the decade.
Returner This is a Japanese gun action movie that has Terminator style time travel and pretty cool time manipulation gun battles with slick CG special effects.
Verses Quite possibly the best Japanese Samurai, gun action, zombie, low budget action movie ever made. It is sort of like if John Woo made Evil Dead. Think Devil May Cry.
Ricki-oh The Legend of Ricky Not only is this where the Daily Show got that exploding head scene but this is a Hong Kong action film based on a surreal violent Japanese comic. This is exactly what the Mortal Kombat movies should have been. Fatality!
And finally..
Appleseed the brand new all 3d graphics Japanese Anime movie is incredible. This is what I want games on the Playstation 5 to look like. I am short of words to describe the eye candy goodness.
These are just my favorite fifteen movies that remind me of playing video games. Your mileage may very, wash rinse repeat as necessary.

- Jake
© Gear Live Media, LLC. 2007 – User-posted content, unless source is quoted, is licensed under a Creative Commons Public Domain License. Gear Live graphics, logos, designs, page headers, button icons, videos, articles, blogs, forums, scripts and other service names are the trademarks of Gear Live Inc.