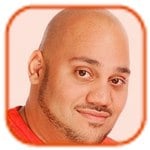 Tweet
Posted by Andru Edwards Categories: Announcements, Features,
Our ProFlowers gift certificates giveaway has come to a close, and we wanted to quickly announce the winners. If you recall, all you had to do to enter was leave your best or worst Valentine's Day memory on our forum, and we chose five winners randomly:
mynenni talked about her blind date disaster:
My worst was a blind date that a friend set me up on. It was horrible; well not to start with. He came to door with a big bouqet of flowers. We then spent the day at Magic Mountian where we quickly ran out of things to talk about and I learned he was a major wimp when it came to rides (really? then why did you bring me here?)

Afterward, we stopped at a classy resteraunt for dinner. I took my napkin and layed it across my lap…he took his napkin and layed it across the table. It was torture sitting across from him trying to come up with conversation as he ate with his mouth open. I have to figure that by this point he was trying to just be over the top horrible (I think we both knew it was not going past the first date); then at the end of the meal he put his face on the table (okay it was on the napkin he layed out earlier) and moved his head across to wipe his mouth. NO HANDS!!!

At least he didn't make me pay…
All she wanted was to go see the UW vs WSU basketball game on Feb 14th. I picked her up from work, went to a bar to meet up with some friends for drinks and shots. Then she snuck in 6 airplane bottles of booze… and we drank at the game. I don't even remember who won, but we had a hell of a time!
auntiethesis recalled a dinner date:
My best memory is last year's Valentine's Day. My husband took me to a great restaurant and I totally blew my diet eating steak and mashed potatoes. It was the first time I'd ever had Creme Brulee, too. While we were eating, he surprised me with a tennis bracelet that I'd wanted forever. It was a far cry from his usual Applebee's dinner and a box of Stover chocolates.
Long-time reader gohan_bcc1 brought it back to high school:
My one and only valentine memory was getting to school in grade 12 and finding a really awesome gift in my locker. In my locker was a car model of my dream car (Audi R8) with a customized license plate to match my current license plate. It identical to my license including the plate # and the province and design. It was also an inside joke that the one we saw in the parking lot two months back was mine. It was really cool to see. Not only that but there was a note for me to go to the library and look on page 82 of the book of the last movie we saw. Which was actually Harry Potter: Order of the Phoenix. Inside this book was a note saying this entitles me to receive a package being held at the office. I go to the office and get this package. Inside was a bunch of hockey cards each with a letter written on it. All of these cards were of my favourite team the Calgary Flames of course. There was a hint written on the inside of the package that said to spell out a date. So after hours of figuring this out it spelt out Tuesday March 6th 8:00pm. After seeing the date i realized it was the date of a hockey game for the Calgary Flames. I then got a text saying to go back to my locker. And sitting in my locker were two tickets to the game on that date at that time. Best gift ever!
sandyu's was short and sweet:
The best when my husband got out of the military, he was injured but he was alive and home.
Congratulations to all our winners, your $70 codes have been sent to you via Private Message. To the rest of you, we've got more giveaways coming, and if you need flowers, here is a 20% off (with free vase!) ProFlowers coupon. Oh, and don't forget to hit us with your best, or worst, Valentine's Day memory.
Read More

| Best and Worst Valentine's Day Memories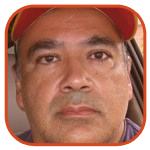 Tweet
Posted by Frank Nevarez Categories: Pittsburgh Steelers, Arizona Cardinals, Editorials,
NBC's pre-game coverage for Super Bowl XLIII included an interview with Pittsburgh Steelers QB Ben Roethlisberger. In it he remarked that in his first Super Bowl a couple years back he was nervous, didn't perform all too well and had "rubbery legs." This time Big Ben didn't disappoint as the Steelers defeated the Arizona Cardinals 27-23 in a game full of big plays and a great finish. Roethlisberger came through and didn't disappoint. What about the rest of the game?
Click to continue reading No Disappointment: Pittsburgh Steelers and Arizona Cardinals Deliver a Classic

Tweet
Posted by Dennis Velasco Categories: Pittsburgh Steelers, Arizona Cardinals, Editorials,
The Pittsburgh Steelers won the NFL's 43rd Super Bowl, edging out the Arizona Cardinals, 27-23 in what will be one of the better Super Bowls ever played. Trailing 20-7 going into the fourth quarter, the Cardinals came back to score 16 unanswered points to take a 23-20 lead with over two minutes to go. Then Ben Roethlisberger coolly led a 78-yard TD drive to win the game for the Steelers who are now the best NFL franchise in history, winning its sixth Super Bowl, leading all NFL teams in history. Santonio Holmes was named Super Bowl MVP with nine receptions and 131 receiving yards and one TD. Steelers head coach Mike Tomlin became the youngest coach to ever win the Super Bowl at the tender age of 36 and in only his second season as the Steelers head coach. Congratulations to the Steelers!

Tweet
Posted by Dennis Velasco Categories: Buffalo Bills, Baltimore Ravens, Pittsburgh Steelers, Kansas City Chiefs, Minnesota Vikings, Editorials,
Wow, am I feeling old. On Saturday, the day before Super Bowl XLIII goes down between the Arizona Cardinals and Pittsburgh Steelers, the NFL introduced its latest paragons of the sport that will be headed to Canton, Ohio, home of the NFL Hall of Fame. Bruce Smith, Rod Woodson, the late Derrick Thomas, Randall McDaniel, Buffalo Bills owner Ralph Wilson, and Bob Hayes are the latest NFL Hall of Famers. The feeling old comment is because I saw Smith, Woodson, Thomas, and McDaniel in their rookie years! That said, let me speak on some of these players.
Click to continue reading 2009 NFL Hall of Fame Inductees
Read More

| Yahoo! Sports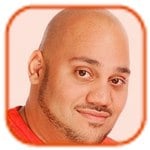 Tweet
Posted by Andru Edwards Categories: Accessories, Apple, Smartphones, Features,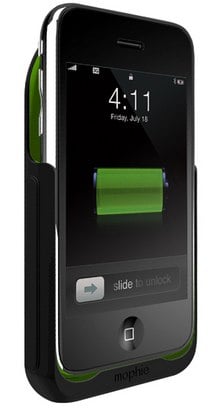 We hit you with our Mophie Juice Pack 3G review a couple of months ago, and even did a Juice Pack 3G video. Since then, we've continued enjoying how free we feel with the Juice Pack powering our iPhone 3G while we are out and about. Worries of a dead battery have all but disappeared, and that's with Push mail, calendars, and contacts running.
Now we want one of you to be able to share in that experience, which is why we are giving away a Mophie Juice Pack to one Gear Live reader. Since it's an iPhone accessory, we figured we would center the competition around that. Here are the rules:
Here's how to enter to win:
If you don't have one already, sign up for a Gear Live account
If you don't have one already, sign up for a Twitter account
Add the Gear Live Twitter account to your follow list
On Twitter, post a tweet about out contest and link to this page. In the tweet, include the phrase "#gearlive".
Once that is done, leave a comment here in this post with a direct link back to your Tweet, and also let us know what your favorite iPhone app is. Be sure you are signed in to your Gear Live account before you leave the comment.
Here's an example of an appropriate Twitter entry:
"Entering to win a Mophie Juice Pack 3G from #gearlive http://jvu.qlnk.net/"
Now, as to the actual contest dates. The contest starts today, January 28th. You have until 11:59 PM PST on February 4th to enter your comments here on this post. We will then announce our winner, chosen randomly out of all valid entrants and bonus points, on February 5th. Good luck to all, and remember, this contest is only open to residents of the United States and Canada.

Tweet
Posted by Dennis Velasco Categories: Pittsburgh Steelers, Arizona Cardinals, Saint Louis Rams, Editorials,
The Fig Caption: Number 43 wants another trophy in Super Bowl 43… is it destined in the numbers?
The NFL's 43rd Super Bowl goes down this Sunday, February 1st at 6:28 PM ET in Tampa Bay, Florida on NBC. The NFC champion Arizona Cardinals (9-7) hope to keep the postseason magic going as they face off against AFC champs, the Pittsburgh Steelers (12-4). The Cardinals had a more burdensome postseason path than the Steelers as Arizona needed to defeat the Atlanta Falcons (30-24 @ Arizona) in the Wildcard Round, take on heavily favored Carolina Panthers and light them up on the road (33-13 @ Carolina) during the Divisional Round, and finally, beat the Philadelphia Eagles in a close game (32-25 @ Arizona) during the NFC Championship Round. The Steelers on the other hand, had a first round bye, defeated the San Diego Chargers handily (35-24 @ Pittsburgh) in the Divisional Round, and beat the Baltimore Ravens in a closer match-up than the score indicates (23-14 @ Pittsburgh) in the AFC Championship Round thanks to a timely Troy Polamalu interception.
The road for both teams has been a long and taxing road, as only an NFL schedule could be, but on Sunday, one of them will reach the ultimate destination - a Super Bowl victory.
Click to continue reading Super Bowl XLIII Preview - Arizona Cardinals Versus Pittsburgh Steelers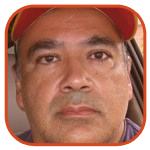 Tweet
Posted by Frank Nevarez Categories: Baltimore Ravens, Pittsburgh Steelers, Philadelphia Eagles, Arizona Cardinals, Editorials,
The Arizona Cardinals jumped out to a big lead over the Philadelphia Eagles, but the Eagles came all the way back to take a one-point lead in the fourth quarter. On the next series Kurt Warner led a fourth quarter drive, ending in a TD, and the Cardinals move on with a 32-25 victory.
It was a heck of a lot of defense as the Pittsburgh Steelers defeated the Baltimore Ravens, 23-14. The Ravens were never ahead, but kept it close by taking advantage of good field position for their two scores. Pittsburgh used big TD plays by WR Santonio Holmes and an interception that was run back for a score by safety Troy Polamalu to knock down the Ravens.
Click to continue reading Cardinals Hang On and Steelers Use Big Plays On Their Road to the Super Bowl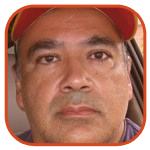 Tweet
Posted by Frank Nevarez Categories: Baltimore Ravens, Pittsburgh Steelers, Tennessee Titans, San Diego Chargers, New York Giants, Philadelphia Eagles, Carolina Panthers, Arizona Cardinals, Editorials,
I figured when I went 1-for-4 with my Wild Card playoff picks that it couldn't get any worse. Wrong. I go O-for-4 this weekend. What the heck is going on? One playoff preview (from the experts) this past week stated "pick the home team" in the second round of the NFL playoffs. The reasons given: A) the stronger teams have earned the first week bye, B) these teams will play at home in the second week, C) they're rested, and D) they have an extra week to gameplan.
So what happens? Other than the Pittsburgh Steelers, all home teams lose.
Click to continue reading Titans, Giants and Panthers Forget How to Play Football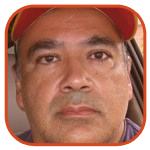 Tweet
Posted by Frank Nevarez Categories: Miami Dolphins, Baltimore Ravens, Pittsburgh Steelers, Indianapolis Colts, Tennessee Titans, San Diego Chargers, New York Giants, Philadelphia Eagles, Minnesota Vikings, Atlanta Falcons, Carolina Panthers, Arizona Cardinals, Editorials,
I went 1-for-4 with my Wild Card picks. Only the Philadelphia Eagles came up with one of my predicted victories. Meanwhile, San Diego, Baltimore, and Arizona looked good and moved on despite my putting the "whammie" on them.
Arizona Cardinals beat Atlanta Falcons:
The Cardinals used big plays to wide receivers, Larry Fitzgerald and Anquan Boldin to pick up 14 points. Atlanta rookie QB Matt Ryan was very respectable in leading drives and providing Atlanta with a 17-10 lead going into the half. But the second half got off to a disastrous start as Arizona's Antrel Rolle picked up an Atlanta fumble and ran 27 yards to paydirt. Arizona took a lead that they did not relinquish. Then Cardinal QB Kurt Warner delivered a nice drive to put it away.
Next up: Cards go to Carolina to meet the Panthers.
Click to continue reading Ravens, Chargers, and Cardinals Make Me Look Bad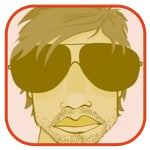 Tweet
Posted by Dean Browski Categories: Indianapolis Colts, San Diego Chargers, Atlanta Falcons, Arizona Cardinals,
Season: 133-117-6
Last Week: 10-5-1
I finished the season on a strong note and am feeling a 4-0 Wildcard Weekend!
Click to continue reading Dean Browski's Wildcard Saturday
© Gear Live Media, LLC. 2007 – User-posted content, unless source is quoted, is licensed under a Creative Commons Public Domain License. Gear Live graphics, logos, designs, page headers, button icons, videos, articles, blogs, forums, scripts and other service names are the trademarks of Gear Live Inc.