Saturday November 8, 2008 10:58 am
NFL Week 10 Predictions by Dean Browski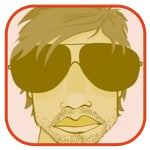 Tweet
Posted by Dean Browski Categories: Buffalo Bills, New York Jets, Houston Texans, Indianapolis Colts, Jacksonville Jaguars, Kansas City Chiefs, Philadelphia Eagles, Chicago Bears, Green Bay Packers, Carolina Panthers, New Orleans Saints, Arizona Cardinals, Seattle Seahawks,
Don't look now, but Dean Browski is catching fire. Just under 55% after a successful Week 9.
Season: 69-58-3
Last Week: 10-4-0
Tennessee Titans @ Chicago Bears
Notes:The Titans keep finding ways to win games and they couldn't have picked a better year to do so. With the Colts and Jaguars struggling, and the Texans not meeting shaky expectations the Titans have a commanding 4 game lead in the division. And while the Titans' next three games are winnable, they are all also very losable. The Dean says that a degree of normalcy will begin to creep in, where normalcy is NOT the Titans with a 4 game lead. A little Titan losing streak begins today in Chicago.
Pick: Bears +3
Jacksonville Jaguars @ Detroit Lions
Notes: The Lions have been covering spreads, more so on the road than at home which is one reason why I like the Jags. Additioanlly, 6.5 isn't asking all that much from Jacksonville. Do you really think the Jags are going to be the first victory of the season for winless teams in back-to-back weeks? I don't.
Pick: Jaguars -6.5


Seattle Seahawks @ Miami Dolphins
Notes: Here is a West Coast team playing at 1pm, yet I am taking them plus the points. I do not expect the Seahawks to be able to win, but I do expect them to keep this under a touchdown.
Pick: Seahawks +8
Buffalo Bills @ New England Patriots
Notes: If the Pats lose and the Dolphins win, the Pats will be tied for last place in the division. That may sound odd, but its true. Its also a function of the Dolphins being a decent team that is at .500. Think about it, Tom Brady goes down and the Pats still go on to win the division in a year where the Pats already had concerns on defense, and the Jets and Bills made themselves better since last year. If you believe that then you devalue Tom Brady and increase the value of the Patriots 'team', or Belichicks philosophy. I think it is inevitable that the Pats are going to drop after losing Brady. Here it comes.
Pick: Bills +3.5
New Orleans Saints @ Atlanta Falcons
Notes: Instead of diving deep into stats on a game by game basis, sometimes things are clearer when they are viewed against the expectation of where you thought they would be at this point in time. This is one of the times for me. If the Falcons win they will be 2 games ahead of the Saints. If you had been told that before the season, would you have taken that bet? The Falcons improvement has been astounding, and pretty cool. And granted the Saints aren't setting the world on fire, so 2 games better than them isn't all that big a deal. However, I don't believe the Falcons will be 2 games ahead of the Saints after 9 games. I am not buying it.
Pick: Saints +1
Green Bay Packers @ Minnesota Vikings
Notes: This was Aaron Rodgers first win, and it will be his next.
Pick: Packers +2
Baltimore Ravens @ Houston Texans
Notes: I feel like I have played the Texans every game this year. They have not come through for me. Conversely, I have doubted the Ravens all year and they have been showing me up. I am going to remain constant in my beliefs.
Pick: Texans pk
St. Louis Rams @ New York Jets
Notes: The Rams have played better recently, though they are without Steven Jackson today. The Jets loss to the Raiders a few weeks back is still in people's heads, as is the close win against the Kansas City Chiefs. I say don't worry about.
Pick: Jets -9
Carolina Panthers @ Oakland Raiders
Notes: I like Carolina, they have treated me fairly well this year and I feel like I know this team pretty well. There is no way they lose this game, and I am willing to wager they can win this by 10.
Pick: Panthers -9.5
Kansas City Chiefs @ San Diego Chargers
Notes: Way too many points for my liking, though I wouldn't blame anyone for taking the Chargers.
Pick: Chiefs +15
Indianapolis Colts @ Pittsburgh Steelers
Notes: The line on this game is anywhere from NL to Steelers -7. It is hard to find a book with a line just yet. Both teams are really banged up. In staying with my thoughts in the Titans game, normalcy will begin to enter in and that means that the Colts get a few more wins. The Steelers being hurt is just the break the Colts need to get this win.
Pick: Colts whatever the line.
New York Giants @ Philadelphia Eagles
Notes: This week I have been driven by my preseason picks. I called for the Eagles to win the division and for the Giants to be a wildcard. For that to occur, the Eagles really need to win this game. Also, I am not going to go against the city of Philadelphia, it has been too hot recently.
Pick: Eagles -3
San Francisco 49ers @ Arizona Cardinals
Notes: The Cardinals are ready to show the world what they can do.
Pick: Cardinals -9.5
© Gear Live Media, LLC. 2007 – User-posted content, unless source is quoted, is licensed under a Creative Commons Public Domain License. Gear Live graphics, logos, designs, page headers, button icons, videos, articles, blogs, forums, scripts and other service names are the trademarks of Gear Live Inc.