Wednesday October 8, 2008 10:16 pm
Lions, Rams and Chiefs, Oh My How Horrible!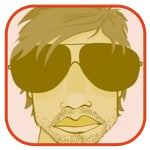 Tweet
Posted by Dean Browski Categories: New England Patriots, Houston Texans, Indianapolis Colts, Jacksonville Jaguars, Tennessee Titans, Denver Broncos, Kansas City Chiefs, San Diego Chargers, Dallas Cowboys, New York Giants, Washington Redskins, Detroit Lions, Green Bay Packers, Atlanta Falcons, Carolina Panthers, New Orleans Saints, Arizona Cardinals, Saint Louis Rams, San Francisco 49ers,
Perhaps it isn't fair to pick on the Rams since they didn't actually lose last week. But the other two, the Lions and the Chiefs, they are definitely horrible.
Here is what I think I learned from this past weekend. I emphasize think, because if you had my weekend you would not only be questioning what you think you may have learned, you would be questioning your very existence. That being said, I can't wait to do it all over again.


The Lions did prove to be equally horrible with or without Matt Millen. This wasn't really that difficult to predict, but I did hold out some level of hope that the mere absence of the worst GM in sports history would somehow make the Lions better . . . The Titans are undefeated and I wouldn't bet on them against the Lions, that is how much I believe this Titans team is so vastly overrated. Please, please, please look at their schedule, please. . . . The Giants are good, but how good? This is a question that can not be answered yet. . . . The Redskins are good, but they still won't win the NFC East. Yes the last two wins were very good, excellent in fact, but let's just let the season play. One good thing for the 'Skins is that they have some cake-walk games coming up. . . . Norv Turner is a fu%*ing loser, and I have always known this, ALWAYS! In defense of the Chargers, not Turner just the Chargers, I do think there is something to the whole West Coast teams coming east and playing at 1pm EST thing. I do believe I should start tracking that trend. Raise your glass and hope that I actually track it. . . . The Falcons win probably surprised you. It surprised me that the Packers didn't find a way to win it, but I was not surprised that the Falcons covered. I was immensely disappointed in myself for not pulling the trigger on that game. In my defense, my weekend was WHACKED! . . . .The Texans loss, and it was certainly more of a Texans loss than it was a Colts win, should be remembered with the Houston Oilers collapse in Buffalo back in the AFC Championship Game. Granted this stage was much smaller, and it wasn't as prolonged, but it was equally amazing. . . . What does it say about the Broncos that they lost to Kansas City? Seriously, it says something about them. I can't fathom what the hell went on in the Broncos hotel the night before they played the Chiefs, but they must have been banging hookers 'til the wee hours. . . . Speaking of the Broncos, despite their win over Tampa Bay, a team that I think is pretty good, I will be casting a leery eye in the Broncos direction the rest of the year. . . . The Cardinals had me at hello and they didn't disappoint. The Cardinals are a team that is not difficult to read. Just don't fall into the trap of assuming they are bad because you are used to the white helmet with a red bird on it losing a lot. . . . The 49ers did a nice job in their game against the Patriots, but that was the difference between a team that is used to winning and one that is used to losing. . . . The Bengals showed why the Cowboys can't be trusted. Now Adam Jones is back to being Pacman, let the games begin! . . . The Jags are going to be great, next year. . . . The Saints-Vikings game is the quintessential 'made the right call on the right team but still lost game'. You can't account for 5 turnovers and 11 penalties. You also can't account for 2 punt returns for touchdowns, but my point is that the Saints were the right pick. They were going to score points, and they did.
© Gear Live Media, LLC. 2007 – User-posted content, unless source is quoted, is licensed under a Creative Commons Public Domain License. Gear Live graphics, logos, designs, page headers, button icons, videos, articles, blogs, forums, scripts and other service names are the trademarks of Gear Live Inc.