Tuesday November 18, 2008 11:02 am
Post-Election Vibes: Giants, and Even the Lions, Are Big Winners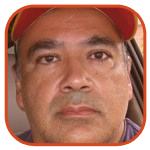 Tweet
Posted by Frank Nevarez Categories: Pittsburgh Steelers, Indianapolis Colts, Jacksonville Jaguars, Tennessee Titans, Oakland Raiders, San Diego Chargers, Dallas Cowboys, New York Giants, Philadelphia Eagles, Detroit Lions, Green Bay Packers, Editorials,
We just elected a new president and it has reinvigorated the country. Since President-elect Barack Obama's honeymoon period is in full swing, let's look forward in a positive manner. Let's visualize all the good that the future holds for the NFL.
The New York Giants will win Super Bowl XLIII. Tom Coughlin will insure his spot in the Hall of Fame after this victory. He came into the league and did wonders with the expansion Jacksonville Jaguars—then suffered a losing spell. He rebounds with the Giants, but remember, he had to change his hard-line approach with the team before he found real success. Let's be good to each other, America. Good will come from it. Oh yeah, and let's make sure to get rid of any Jeremy "I'm a Team Cancer" Shockeys hanging around, too.
The Lions will go 0-15 leading into the final game of the season against the Green Bay Packers and they will win this final game—probably ending any chance for the Packers to make the playoffs. This combination of factors – the chance at infamy vs. being a spoiler will lead to gigantic ratings for Fox.
The Tennessee Titans will not go undefeated into the playoffs. But by losing they will win. Why? Once the pressure of the perfect season is off their backs they can concentrate and finish off a remarkable season. In the playoffs they will lose to either the Pittsburgh Steelers or Indianapolis Colts, but the die has been cast for a successful run in the 2009 season—without Vince Young leading the charge (but he will always have Texas).
Okay, so Donovan McNabb didn't know that games could end in a tie in overtime. Both he and Andy Reid will be out of Philly sometime in 2009. McNabb will land somewhere else and stories of how he can be the "next Kerry Collins" will make for good press. I think he still has a lifetime supply of chunky soup, too, so he'll be fine.
The Dallas Cowboys will make the playoffs, but they will lose in the first round. Wade Phillips will be let go. He will have more time to hone his acting abilities. Do you remember his Pepsi Max commercial? I can still see his brilliant performance in my head as he instructs Tony Romo, "Let's go, let's go, let's go!" In the commercial, at least, Romo responds big-time and Phillips is a big winner. Romo, of course, will go back to spending time with Jessica Simpson.
Jim Fassel wants to coach the Oakland Raiders. I think this is great. This a reclamation project. This parallels what the US economy is going through. It needs a massive rehaul. Can Fassel do the trick? Painted in this light, as a metaphor for US resilience, how can anyone not root for the Raiders in 2009?
Some bettors got upset that the referees missed a call at the end of the Steelers-San Diego Chargers game. The fact that a TD was not allowed after the Steelers picked up an errant lateral meant bettors losing when they should have won. Some estimates claim that $32 million was therefore not paid out to Steeler fans who hoped to cover the spread.
Folks, this is a good thing. This type of miscue will be corrected. The refs will learn from their mistake. Next time bettors will get their due and millions of dollars will be redistributed across the country, sparking an economic upswing. And, of course, we'll see more benefits as bettors report their winnings on their tax returns, right?
America and the NFL – optimism wins out.
© Gear Live Media, LLC. 2007 – User-posted content, unless source is quoted, is licensed under a Creative Commons Public Domain License. Gear Live graphics, logos, designs, page headers, button icons, videos, articles, blogs, forums, scripts and other service names are the trademarks of Gear Live Inc.