Friday October 31, 2008 4:40 pm
Dean Browski's NFL Week 9 Picks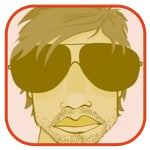 Tweet
Posted by Dean Browski Categories: New York Jets, Cincinnati Bengals, Cleveland Browns, Houston Texans, Indianapolis Colts, Denver Broncos, Kansas City Chiefs, New York Giants, Philadelphia Eagles, Washington Redskins, Detroit Lions, Green Bay Packers, Atlanta Falcons, Arizona Cardinals,
Slowly but surely I am approaching the magical 55% mark. We get stronger every week, knowing that it's not how we start but how we finish.
Season: 59-54-3
Last Week: 8-6-0
New York Jets @ Buffalo Bills
Notes: Neither the Jets nor the Bills played well last week, but the Jets got a win and the Bills did not. Both these teams figured to be in the running for the playoffs but I don't think either thought the divsion would be this wide open. A Jet win pulls them even with the Bills and if coupled with a Patriot loss in Indy will leave all three tied atop the division. Good times in the AFC East!
Pick: Jets +5.5
Detroit Lions @ Chicago Bears
Notes: The Lions have covered either 2 of their last 3 or 3 of their last 3 depending on how many points you had them catching against Washington last week. This is a lot of points for the Bears to cover, and I am of the mind that it becomes more difficult because the Lions are at least slightly different than the last time these teams met. That should make preparation for the Bears a bit more difficult.
Pick: Lions +12.5
Jacksonville Jaguars @ Cincinnati Bengals
Notes: The Jaguars confuse me and I have no idea on this game. So I will take the home team getting a lot of points.
Pick: Bengals +9
Baltimore Ravens @ Cleveland Browns
Notes: The Browns are looking a bit more like the team that almost made the playoffs last year. They have won 3 of their last 4 and the lone loss was a tough game to a good Redskins team. You may not care that the Ravens used to be the Browns, but fans in Cleveland haven't forgotten. The Browns better play and a raucous crowd should enable the Browns to win, and with a 1 point spread that is all they have to do.
Pick: Browns -1


Tampa Bay Buccaneers @ Kansas City Chiefs
Notes: The Bucs should be kicking themselves after last week's loss in Dallas. The Chiefs meanwhile showed some life last week in New York against the Jets and now get to go home. I can't say that I think the Chiefs are getting better, but I am saying they should be able to contain a buccaneer offense that doesn't light the world on fire, especially on the road.
Pick: Chiefs +9.5
Houston Texans @ Minnesota Vikings
Notes: The Texans are getting the machine lubed up and a win will keep them in the Wild Card hunt. The Vikings meanwhile have not been impressive recently. If the Bears are going to put up 48 points how many will a good offense score?
Pick: Texans +4.5
Arizona Cardinals @ St. Louis Rams
Notes: The Cardinals are 1-3 on the road this year, with all 3 losses coming on the East Coast. Being in the Midwest will serve the Red Birds well.
Pick: Cardinals -3
Green Bay Packers @ Tennessee Titans
Notes: The Titans being undefeated is shocking everyone, even Jeff Fisher my favorite NFL coach. I am going to be sucking up to Coach Fisher in hopes of making up for my saying how bad his team was going to be this year. It should also be noted that even in my year preview that he is the most underrated coach, so I am excited for being right. The Titans to 8-0? Don't think so.
Pick: Packers +4.5
Miami Dolphins @ Denver Broncos
Notes: The Dolphins beat the Patriots in New England, the Broncos got smoked in New England. In the counter-intuitive NFL that means you should take the Broncos, so I will.
Pick: Broncos -3
Dallas Cowboys @ New York Giants
Notes: If not for injuries on Steelers special teams, the Giants would have lost last week. I like when teams pull out games the way the Giants did last week. I also like it when a fast defense that can rush the passe with their front 4 plays a team with an immobile QB.
Pick: Giants -9.5
Atlanta Falcons @ Oakland Raiders
Notes: The Falcons are the surprise team of the year, and the Raiders are who we thought they were.
Pick: Falcons -3
Philadelphia Eagles @ Seattle Seahawks
Notes: The Seahawks' win last week was a myth wrapped in a regret and sauteed in a heavy helping of charity by the 49ers. The Eagles are getting healthier every week and there is no way that I am betting against anything Philadelphia right now.
Pick: Eagles -7
New England Patriots @ Indianapolis Colts
Notes: I was thinking there was going to be a ton of analysis to understand this game then I saw the line. The Colts are giving 6 points to the Patriots?! The same Colts that have been horrendous this year?! That makes it easy.
Pick: Colts -6
Pittsburgh Steelers @ Washington Redskins
Notes: The Steelers are not healthy at any position, not even punter or long snapper. The Redskins are in the thick of it.
Pick: Redskins -1
© Gear Live Media, LLC. 2007 – User-posted content, unless source is quoted, is licensed under a Creative Commons Public Domain License. Gear Live graphics, logos, designs, page headers, button icons, videos, articles, blogs, forums, scripts and other service names are the trademarks of Gear Live Inc.