Monday December 29, 2008 9:29 pm
Egg On Their Faces: Cowboys, Lions, Brett Favre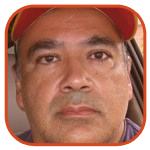 Tweet
Posted by Frank Nevarez Categories: Miami Dolphins, New England Patriots, New York Jets, Baltimore Ravens, Cleveland Browns, Indianapolis Colts, Denver Broncos, San Diego Chargers, Dallas Cowboys, Philadelphia Eagles, Detroit Lions, Green Bay Packers, Minnesota Vikings, Atlanta Falcons, Arizona Cardinals, San Francisco 49ers, Editorials,
I thought all the playoff possibilities prior to Sunday would drive me nutty. Now after all the results are in, I'm still woozy. I can't keep track of all the junky efforts we saw on the field and my coaches' scorecard is getting marked up something fierce with all the firings that are piling up.
* Cowboys owner Jerry Jones can't fire himself, right? How can Wade Phillips still have a job after his team forgot to show up against the Philadelphia Eagles? This talent-laden team just gets worse each year. Now they don't even get a chance to make the playoffs and see their chances wiped out on a fumbled snap or an end zone interception! Phillips was brought in to change the culture after the Bill Parcells era. Parcells' new team (the Miami Dolphins) just completed an extraordinary turnaround season. Jones, Phillips, Tony Romo and Terrell Owens will be watching it all on TV.
* Haven't we seen this movie already? It's the one where Brett Favre throws an interception to end his team's season. New York Jets coach Eric Mangini is canned. The karma of Spygate? So, in essence, did Favre wreck two teams' efforts this year: the Jets and the Green Bay Packers? Wait! Can we throw in the New England Patriots, too? The fact that the Jets couldn't beat Miami meant that the 11-5 Patriots didn't get into the postseason.
* The Detroit Lions finish 0-16. Their coach Rod Marinelli gets kicked to the curb. Yes, even though he is long gone, this one gets pinned on former GM Matt Millen. Whatever you do, Detroit, don't take organizational suggestions from the Cowboys!
* Unfortunately, Norv Turner (just a grade above Wade Phillips) probably saved his job when his San Diego Chargers romped on the crumbling Denver Broncos, 52-21. Yes, it's time for Mike Shanahan to take a hike.
* Romeo Crennel got the boot from the Cleveland Browns. But Mike Singletary calmed down, picked up the San Francisco 49ers, and got the full-time gig. We could probably say this every year, but shouldn't most of the coaches who don't make the playoffs get canned? Take a look at the list and maybe only three or four should be invited back.
Wild Card Predictions:
Indianapolis Colts over the Chargers: In Norv Turner I Do Not Trust! What's the line on when LaDainian Tomlinson starts sulking on the sideline and hiding under his helmet? Peyton Manning's latest credit card commercial is a hoot. He's the new Tom Hanks.
Dolphins over Baltimore Ravens: I can't wait to see the wildcat offense have a field day against the overrated Baltimore defense.
Atlanta Falcons over Arizona Cardinals: Reverse karma at work here. Falcons get a little more love for surviving (and thriving despite) the Michael Vick episode.
Eagles over Minnesota Vikings: Adrian Peterson is a monster, but my early skepticism over Donovan McNabb and Andy Reid is about to bite me you-know-where.
And if that happens I'll have egg on MY face.
© Gear Live Media, LLC. 2007 – User-posted content, unless source is quoted, is licensed under a Creative Commons Public Domain License. Gear Live graphics, logos, designs, page headers, button icons, videos, articles, blogs, forums, scripts and other service names are the trademarks of Gear Live Inc.