Tuesday November 11, 2008 9:41 am
National FUN League: Thanks Adrian Peterson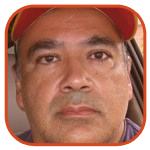 Tweet
Posted by Frank Nevarez Categories: New England Patriots, New York Jets, Pittsburgh Steelers, Indianapolis Colts, Tennessee Titans, Kansas City Chiefs, San Diego Chargers, New York Giants, Philadelphia Eagles, Green Bay Packers, Minnesota Vikings, Arizona Cardinals, San Francisco 49ers, Editorials,
Sometimes the NFL is called the "No Fun League" because of its conservative leadership. However, there was so much going on this past weekend that it was a fan's delight - it's great fun! And the Minnesota Vikings' Adrian Peterson leads the charge in the "National FUN League."
Peterson was all fired up on Sunday, yelling at Vikings' head coach Brad Childress to have the team go for it on a critical fourth-and-one. They go for it. He fumbles the ball away. But in the next series Peterson carries the team on his back and busts into the end zone on a 29-yard run for the game winner. Then the Vikings had to hold their breath on a final field goal attempt from the Green Bay Packers…that didn't make it. Gotta love those last chance finishes! Peterson ends the game with 192 rushing yards and is over 1,000 yards for the season. He is a joy to watch run.
The New York Giants provide more fun viewing as they come from behind (on the road) to beat the Philadelphia Eagles. They practically shoot themselves in the foot with turnovers in the first half. But, just like a couple of weeks ago against the Pittsburgh Steelers, the defense gets tougher and the offense remembers that they are a pretty good unit – and they pull out the win.
The Kansas City Chiefs (of all teams) made for fun viewing in their game against the San Diego Chargers. They received help on a questionable pass interference call that set up a TD (to get them within one point) in the waning minutes of the game. Then head coach Herm Edwards decides to go for two and the win – rather than kick the extra point and try to win it in overtime. They didn't make the two-point conversion and Chargers head coach Norv Turner's job is still intact. Can you imagine if the Philip Rivers/LaDainian Tomlinson Chargers lost to the 1-7 Chiefs at home?
Thursday's match-up between the New York Jets and New England Patriots looks like a fun time. It will determine the AFC East leader. Bill Belichick vs. Eric Mangini. Brett Favre vs. Matt "Big Surprise" Cassel.
Another chapter in the Mike Singletary saga unfolds in Arizona. The San Francisco 49ers make it a close game versus the Arizona Cardinals, despite QB Shaun Hill's efforts to undo all good things. In the end the 49ers screw up a goal-line series that could lead to victory. Though they lose they provide an entertaining show. How much fun would it have been if they had won? Meanwhile, Cardinals QB Kurt Warner is giving the Tennessee Titans' Kerry Collins a run for the money for Comeback Player of the Year.
Collins is making fun of me, it seems. Each week I claim he's going to blow it when he's asked to do more passing. So what happens against the Chicago Bears? The Tennessee rushing attack is stifled in the first half so the Titans come out passing in the second half. Collins is adept at making the passes and the Titans are now 9 – 0.
Meanwhile, Pittsburgh 's Ben Roethlisberger has the kind of outing I was counting on Collins to have. Big Ben throws an interception in the fourth quarter against the Indianapolis Colts in a game that was pretty much the Steelers – if they could just wind down the clock. He manned up and took the blame for the loss, but now it's in his head. Maybe he came back too early from injuries? They did have Byron Leftwich available (after a great showing coming off the bench last Monday night). He's responsible for a loss to a top rival. Peyton Manning (the proven Big Game QB Ben hopes to be) came through for Indy when he plopped a pass to Dominic Rhodes for the winning TD. So what's in Roethlisberger's head? "I've GOT to come through for my team in the fourth quarter." But will this lead to pressed play? Trying to do too much? This turn of events now has me re-thinking my See-the-Steelers-in-Super Bowl XLIII scenario.
Do I now switch gears and go with Tennessee?
Too much fun.
Related Tags:
adrian peterson, ben roethlisberger, bill belichick, brad childress, brett favre, byron leftwich, dominic rhodes, eric mangini, herm edwards, kerry collins, kurt warner, ladainian tomlinson, matt cassel, mike singletary, norv turner, peyton manning, philip rivers, pittsburgh steelers, shaun hill, super bowl
© Gear Live Media, LLC. 2007 – User-posted content, unless source is quoted, is licensed under a Creative Commons Public Domain License. Gear Live graphics, logos, designs, page headers, button icons, videos, articles, blogs, forums, scripts and other service names are the trademarks of Gear Live Inc.