Tweet
Posted by Jenni Burns Categories: Quick Meals, Recipes, Condiments,
My friend Becky gave me this vinaigrette recipe - I tried it, and it was delicious! I love vinaigrette dressing for salad, they are light and tasty. She got the recipe from "America's Test Kitchen Family Cookbook."
Basic Vinaigrette
Makes about 1 cup
Prep Time 10 minutes
INGREDIENTS:
3/4 cup extra-virgin olive oil
3 Tablespoons vinegar (I usually use basalmic, but the recipe calls for red or white wine vinegar)
2 teaspoons minced shallot or red onion (sometimes I'll even use a bit of a mild yellow onion instead)
2 teaspoons Dijon mustard
1 1/2 teaspoons minced fresh herbs (thyme, oregano, basil, tarragon, parsely, rosemary or a combination, also you can use about 1/2 teaspoon dried thyme, rosemary or oregano)
1 garlic clove, minced
1/2 teaspoon salt
1/4 teaspoon pepper
DIRECTIONS:
Shake all of the ingredients together in a jar with a tight-fitting lid. The dressing can be refrigerated for up to 7 days. When you want to use the dressing, remove from the refrigerator a couple hours ahead of time and bring to room temperature, then shake vigorously to recombine before using. If you are going to use the dressing in a few days you can just leave it out.

Tweet
Posted by Jenni Burns Categories: Breakfast, Recipes, Fruit, Grains, America,
My kids love it when they hear the Vita-Mix (a high powered blender) grinding wheat in the morning because they know that it probably means I am getting ready to make pancakes! These whole wheat pancakes are delicious. If you are used to white flour pancakes you will be surprised to see how moist and flavorful these taste. I altered this recipe from one of my favorite cookbooks, "The Joy of Cooking," by Irma S. Rombauer and Marion Rombauer Becker. I hope you enjoy them as much as we do!
Whole Wheat Blueberry Pancakes
INGREDIENTS:
3 cups whole wheat flour
2 teaspoons salt
3 1/2 teaspoons baking powder
6 tablespoons sugar (optional-I leave this out)
1 tablespoon cinnamon
2 1/2 cups milk
3 eggs (lightly beaten)
6 tablespoons melted butter
1 cup blueberries
DIRECTIONS:
Sift the dry ingredients into a large bowl.
In a separate bowl mix together wet ingredients. Pour wet ingredients into flour mixture and stir well. Add blueberries and stir until mixed into the batter.
Scoop batter out with a 1/4 cup measure and pour onto greased skillet in rounds.
Cook on one side until bubbly, flip and cook until golden brown.
Slather on the butter and 100% maple syrup and enjoy!
This recipe should make around 18-20 pancakes.

Tweet
Posted by Jenni Burns Categories: Breakfast, Dinner, Comfort Food, Quick Meals, Recipes, Vegan, Vegetables, Vegetarian, America, Frying,
In many American homes the potato is a staple food. In our home, while they would not necessarily be considered a staple, they are definitely enjoyed every now and again, as a side dish or even as a main dish. I like to serve them fried, as a main dish, along with a salad and/or corn on the cob or another steamed vegetable. They are very simple and easy to prepare. You can easily adjust this recipe based on how many people you are serving and whether you will be using it as a side dish or as a main dish. My recipe will serve 4 adults as a main dish. You can use any kind of potato, sweet potato or yams (you will need to cook sweet potatoes/yams longer as they are a much harder vegetable).
Seasoned Fried Potatoes
INGREDIENTS:
5-6 medium sized potatoes
2-3 Tbsp olive oil
1 clove minced garlic
Johnny's Seasoning to taste
Fresh herbs to taste (you could use many different kinds of herbs, oregano, rosemary, I've tried thyme and that was very yummy. Be creative!)
DIRECTIONS:
Wash and peel potatoes, or leave the peel on if you wish. Poke with a knife or fork several times (this can be a great stress reliever but just be careful!)
Partially cook in the microwave. I usually put them in for 3-5 minutes, turn and flip a couple times checking for doneness. You want the potatoes to be partially cooked, not too hard and yet still firm so they don't fall apart.
Oil your pan, cut potatoes into small cubes and add to pan. Toss in your herbs and spices and cook until they are nicely browned. Serve potatoes by themselves or drizzle a healthy serving of ketchup all over them. Enjoy!

Tweet
Posted by Jenni Burns Categories: Dinner, Recipes, Fish, America, Baking,
Last night my family and I enjoyed a lovely dinner of pink salmon and freshly picked bush beans, provided by our kind and generous neighbors. One of our neighbors gave us the salmon and another neighbor generously offered to let us pick beans in their bountiful garden. So keeping up with our Eat Local Challenge was as simple as right next door. The salmon was caught in the San Juan Islands, in Washington. We fully enjoyed this flaky delicacy. Even the kids who are 4 and under (whom sometimes are not quite as appreciative of good food), loved it and asked for seconds. So without further ado, the recipe which I altered a bit from All Recipes:
Garlic and Lemon Thyme Salmon
INGREDIENTS:
2 (1.5 pound) salmon fillets
1 head garlic, peeled
1/2 cup olive oil
Several sprigs of fresh lemon thyme, pick off leaves
1 teaspoon salt and pepper to taste
DIRECTIONS:
In a food processor, process garlic to a rough mince, add thyme and olive oil and pulse a few times to combine.
Lay fish fillets in a baking dish, skin side down. Do not oil the pan unless you want the skin to come up easily. I prefer for the skin to stick to the pan for easy removal. Rub garlic mixture over fish. Cover and refrigerate for 2 hours.
Preheat oven to 375 degrees F.
Remove cover. Bake in preheated oven for 15 minutes. Do not overcook. I had 3 fillets and it took about 8-10 minutes longer to get it cooked through.
Serve immediately, enjoy!

Tweet
Posted by Jenni Burns Categories: Breakfast, Summer Cooking, Fruit, Vegetarian,
One of the things I really look forward to come summer is all the wonderful fresh produce that we have available to us. During the summer I usually buy most of my produce at open market on the corner of Burlington Blvd and Hwy 20. They seem to have the best prices and the produce is fresh and local. My kids have enjoyed sitting down to a bowl full of nice juicy watermelon for breakfast at least once a week. It's so refreshing to eat just fruit for breakfast, and to be able to eat enough of it to fill you up, you can afford it now because the prices are so good. Take advantage of these opportunities now because in just a few short weeks we are going to be heading (gasp!) into the fall season! Can you believe it?! Well, I'm heading tonight to pick up some of that wonderful juicy watermelon for breakfast tomorrow.
Tip on picking a good watermelon: I was always told that a good tip is to put your ear close to the melon and knock on it. If it is hollow sounding you know that it is juicy. Here is a discussion on choosing a good watermelon. Enjoy!

Tweet
Posted by Jenni Burns Categories: Summer Cooking, Cheese, Dairy, Fruit, Vegetables, Festivals,
In my searching for lemons the other day I came across something that I thought was really interesting. The Eat Local Challenge, is a 30-day challenge to eat from your local foodsheds as well as preserving September's harvest for the winter months. There is nothing better than eating fresh produce that was grown and picked this week at the farm down the road, except maybe growing it yourself! Another aspect of The Eat Local Challenge is to get the message out about the farmers in your area. You can help advertise locally by blogging about what you've enjoyed and you can add photos you've taken to the flickr Eat Local Pool.
My family and I love to visit our local Farmer's Market on Saturday to drool over all the delicious fruits, vegetables, freshly baked breads, and wonderful cheeses, as well as all the beautifully handcrafted pieces! Then we usually sit down to enjoy a crepe or two while the kids dance to the country music. It's a lot of fun, hopefully we will make it this coming weekend and will post some photos! There is something great about community. I think what I love the most about the local markets is that you can shake the hand who planted the veggies you are going to take home to prepare a delicious meal for your family. So this is just a reminder, go and support your local farmers this September, shake their hand and tell them how much you appreciate all their hard work, because without them most of us would go hungry!

Tweet
Posted by Jenni Burns Categories: Food Trivia, Fruit, Juice,
I admit. I am addicted to limes, and lemons if I don't have any limes left. I haven't confessed this to many family members but now the word is out. My husband will tell you that we don't tip the waiter if he forgets the lemon for my water (totally just kidding!). I juice raw vegetables almost every day and I always juice with lemons or limes, it really helps cut the "green" taste and just gives the juice such great flavor. The Worlds Healthiest Foods has a great article about the health benefits of lemons and limes and some good history as well. But I will leave you with some other great tips on why lemons and limes are so great and why I personally love them so much…
Lemons/limes have several times more Vitamin C than oranges.
Lemons/limes are known to cure headaches in some people. I personally drink the juice of at least one lemon a day with water and it really helps.
Lemons/limes have properties that can prevent cancer.
Lemons/limes are alkaline so they can be great for someone who is struggling with their pH level.
Lemons/limes have been known to help with asthma.
Lemon/lime juice mixed with water promotes the exiting of one's food in a timely manner.
You can squeeze fresh or bottled lemon/lime juice on your cutting board after you've used it for cutting an onion or garlic, to cut the smell.
Note - if you do decide to become a lemon fanatic like me, invest in some straws as lemon juice can also eat away at the enamel on your teeth, if you drink it with a straw you should be fine!
So how about you? What wonderful uses have you found for these tart treats?

Tweet
Posted by Jenni Burns Categories: Site Announcements,
We figured that after the hiatus, it was time to kick Food Squeeze back into high gear. We will be introducing our new panel of authors to you over the coming weeks, but we start today with Jenni Burns:
I am really excited about being a contributer to Food Squeeze! I, like many, love food. I love everything about it; cooking, gardening, teaching my children about food, I love healthy food and I love to eat some good sweets!
I will be sharing a lot from my own kitchen. A few cooking videos, tips from a mom of many children on how to keep the kids eating healthy, new recipes that I've tried and old favorites. I am looking forward to the challenge of learning more about food and the many parts of its preparation, as well as hopefully learning some great tips from our readers! Looking forward to this great journey together!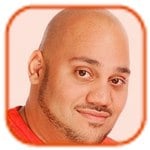 Tweet
Posted by Andru Edwards Categories: Appetizers, Snacks, Comfort Food, Recipes, Grains, Vegan, Vegetarian, America, Frying,
With all of the crazy holiday and national recognition days out there, we love when there is one we can get behind whole-heatedly. Today just happens to be such a day, what with it being National Corn Fritters Day and all. I mean, is there anyone out there who doesn't enjoy these incredible morsels of yellow goodness?
In all seriousness, today is National Corn Fritters Day, so we've got a recipe for Southern Style Corn Fritters for you. Check it out after the jump.
Click to continue reading Happy National Corn Fritters Day!
Tweet
Posted by Kate McQuown Categories: Dinner, Features, Holiday Cooking, Kosher Cooking, Recipes, Winter Cooking, Beef, Braising,
Though I am sometimes tempted to live solely on beet and beet green salad, plus the occasional boiled Yukon Gold potato, my family unreasonably expects a regular main dish. A favorite for Rosh Hashanah is my Barbequed Beef Short Ribs (or other beef, actually pot roasted in a barbeque-style sauce), a rich dish which my normally fat-conscious sister-in-law Ronnie adores. This one I invented all by myself one year when short ribs were miraculously on sale at my butcher. It's quick to assemble and the long cooking time allows early work completion, while the leftover sauce provides the base for lovely Sukkot soup, especially with that saved beet cooking water.
Click to continue reading Pot-Roasted Barbequed Short Ribs Recipe
© Gear Live Media, LLC. 2007 – User-posted content, unless source is quoted, is licensed under a Creative Commons Public Domain License. Gear Live graphics, logos, designs, page headers, button icons, videos, articles, blogs, forums, scripts and other service names are the trademarks of Gear Live Inc.