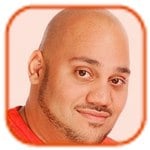 Tweet
Posted by Andru Edwards Categories: Announcements, Features, HDTV, Home Entertainment, PC / Laptop,

Our HP Magic Giveaway came to a conclusion last night, and, wow, we are calling this one a success, as we just got inundated with entries. We first need to thank everyone involved for entering and spreading the word on Twitter, Facebook, and the like. Of course, there can only be one - but if you feel a swerve coming, read on!
First, the winner was chosen randomly out of all valid entries. The person who came out on top of Ashe, with this comment. I've contacted him, he replied, and things are good.
Now, about that swerve. In the original contest, we mentioned that it would be awesome if the winner were to give some of those winnings away. After all, it's the holiday season, and who really needs 3 notebooks, a desktop, and all that stuff? So, the cool thing here is that Ashe has decided to throw some items back into the pot, and he wants us to do a second giveaway! We will get it set up today, and will run it for another week. The winner will get the following:
Microsoft Office Home and Student Edition 2007 with 3 licenses
Microsoft WIndows Live
Corel VideoStudio X
Kung-Fu Panda on Blu-ray disc, and DVD
That is not too shabby of a prize package right there. Wanna win it? Just head on over to our Gear Live Magic Giveaway page to enter.
Again, thanks to all entrants, and a big thank you to Ashe for giving back.
Read More

| Gear Live Magic Giveaway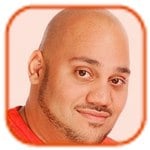 Tweet
Posted by Andru Edwards Categories: Accessories, Announcements, Features, Home Entertainment, Hot Deals, PC / Laptop,

So, a few days ago we told you about our HP Magic Giveaway, and how we'd be giving away an absolutely ridiculous amount of prizes to the winner. Now, we are announcing the the contest has officially started, and we've got the details on how you can enter to win. First, though, a refresher on what we are giving away:
HP 564 Photo Value Pack
Microsoft Office Home and Student Edition 2007 with 3 licenses
Microsoft WIndows Live
Corel VideoStudio X
Kung-Fu Panda on Blu-ray disc, and two DVDs
Yes, you do see four computers listed, as well as a Media Center Extender. No, you aren't dreaming. Yes, we (and HP) are awesome. You want the goods? Here's how to enter to win - we are making this super-simple:
If you don't have one already, sign up for a Gear Live account
If you don't have one already, sign up for a Twitter account
Add the Gear Live Twitter account to your follow list
On Twitter, post a tweet about our contest and link to this page. In the tweet, include the phrase "#glmagic".
Once that is done, leave a comment here in this post with a direct link back to your Tweet. Be sure you are signed in to your Gear Live account before you leave the comment.
Here's an example of an appropriate Twitter entry:
"Entering to win a ton of HP gear! http://jk9.qlnk.net/ #glmagic"
BONUS ENTRIES: Want more chances to win? Share the link to our contests on the following sites, and leave us a comment linking to those as well:
Facebook: Shared Link
Del.icio.us bookmark
FriendFeed: Use Post a Link
Your blog: Have a site? Link to our contest on it!
Remember: The bonus entries are just that - bonus. In order to be eligible to win, you must complete the core Twitter requirements.
Now, as to the actual contest dates. The contest starts today, November 28th. You have until 11:59 PM PST on December 4 to enter your comments here on this post. We will then announce our winner, chosen randomly out of all valid entrants and bonus points, on December 5th. We are also going to encourage (but not require) you to think about donating a portion of the prize package to someone else. It can be a charity, a relative, friend, a fellow contest entrant - anyone. We can even handle the shipping to that third party for you. It's all in the spirit of giving, and we will let you play Secret Santa, if you so choose.
The contest is open to anyone in the world, which is a rarity. If you are in the US, you'll even have your tax burden taken care of. What more could you ask for? Now, good luck to all - comments are open!
Update: We've announced a winner - and a new contest!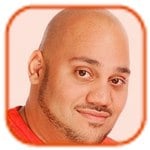 Tweet
Posted by Andru Edwards Categories: Announcements, Home Entertainment, Hot Deals, PC / Laptop, Peripherals,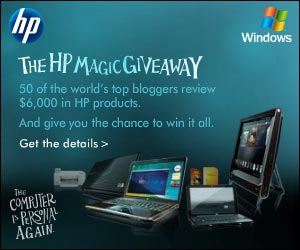 UPDATE: ENTER OUR HP MAGIC GIVEAWAY CONTEST!
Listen, it's the holiday season, the economy is going to hell, prices are going up on everything but gas, and you know that no one is going to get you any super-fancy consumer electronics this year. Or, so you thought. You see, once again we are partnering with HP (along with 49 other sites) to bring you a mind-blowing prize package. That means that you get 50 chances to win the following:
HP TouchSmart IQ816
HP HDX18 Premium Notebook PC
HP Pavilion dv4 Entertainment Notebook PC
HP Mini 1000 (Windows XP)
HP MediaSmart Connect
Oh, what was that? That isn't enough? Well, our bad, we though that five computers being given away would be enough. But hey, you pulled our arm, so I guess we'll also throw in the following:
HP Photosmart C6380 Wireless All-in-One printer
HP 564 Photo Value Pack
Microsoft Office Home and Student Edition 2007 with 3 licenses
Microsoft WIndows Live
Corel VideoStudio X
Kung-Fu Panda on Blu-ray disc, and two DVDs
There, now are you happy? We figured as much. Go back and look over that list again - that's a lot of stuff. In fact, the value of all that is over $6,000 USD. There's enough there that you could win it all, and give away some of it as gifts to your family or friends - that what the holidays are all about, right? That whole better to give than to receive thing?
We'll be announcing the contest rules soon, but in the meantime, check out the HP Magic Giveaway page for more information on the prizes, and other participating sites.
Oh, and let us know what you think of this contest in the comments!
Read More

| HP Magic Giveaway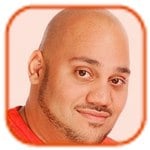 Tweet
Posted by Andru Edwards Categories: Announcements,
Alright, let's take a break for just a moment away from the standard news fare. We know that you guys love the gadgets, gizmos, and consumer electronics just as much as we do. These expensive and cool toys are often a marvel when you break them down to the technology that drives them. That's what makes what we do fun, and why we love the interaction we have with our readers. However, we want to focus a bit of attention on the young ones in our country who would be happy to have a calculator for use in class, and the teachers who work for districts that can't afford things like projectors for use in their schools.
Gear Live has joined the 2008 DonorsChoose Blogger Challenge, and we have chosen eight great causes that are centered around getting some basic technology and literature into classrooms located in our local area, as well as some of the hardest areas still suffering the affects of Hurricanes Ike and Katrina. We've chosen eight causes that we thought touched on what we believed in, and you can take a look at them and choose which one(s) you want to help. Our goal is to raise $5,000 for the children of our nation. Just know that the money you donate will go directly to that specific teacher request - not into some big pot of money that is then doled out by the organization.
Some of the most expensive purchases for schools are consumer electronics. We believe that all children need to get acquainted with the tools of the future as they learn so they when they are ready to hit the workforce, they can succeed alongside their peers. Please, help us in assisting teachers, children, and schools in low-income areas get the tools they need to help their children excel.
Read More

| Gear Live Gives Back 2008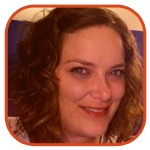 Tweet
Posted by Jenny Lewis Categories: Dessert, Books, Comfort Food, Product Reviews, Baking,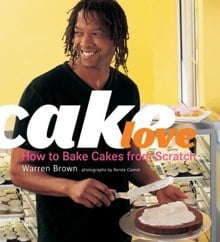 Warren Brown's first foray into cookbook writing, "CakeLove: How to Bake Cakes from Scratch", was published on May 1st, and like many dessert lovers and home bakers, I could barely contain my enthusiasm when I finally got to plunk down my $27.50 for the oversized tome, full of beautiful photographs by Renee Comet.
If the name Warren Brown sounds vaguely familiar to you, it may be because you've seen him on Oprah or Today, or maybe because of his second (third, now) job hosting Sugar Rush on the Food Network. Brown left his law career and opened his first CakeLove bakery in Washington, DC in 2002, which has since branched out to three bakeries and a cafe, with two more bakeries in the works.
Click to continue reading Cookbook Review: CakeLove: How To Bake Cakes From Scratch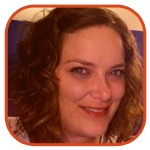 Tweet
Posted by Jenny Lewis Categories: Features, Trends, Utensils, Kitchen Gadgets,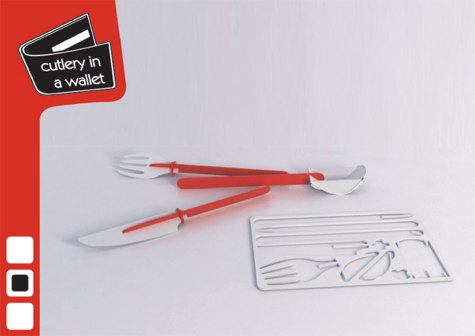 You may not think much of your silverware or your plates, but someone does. The results of designboom's Dining in 2015 design competition were announced a few months back, and there were a number of fantastic entries. Out of a total of 4843 entries from 98 countries, the five person jury narrowed it down to 3 first prize entries and an honorable mention from a shortlist of 160 amazing entries. My favorite entry from the shortlist, pictured above, is the "cutlery in a wallet," designed by Alberto Ghirardello of Italy. It was "designed to facilitate outdoor eating," and I can't think of an easier and more compact way to do exactly that.
Read More

|
Format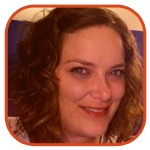 Tweet
Posted by Jenny Lewis Categories: Dinner, Lunch, Side Dishes, Quick Meals, Recipes, Summer Cooking, Fruit, Salad, Vegetables, Vegetarian,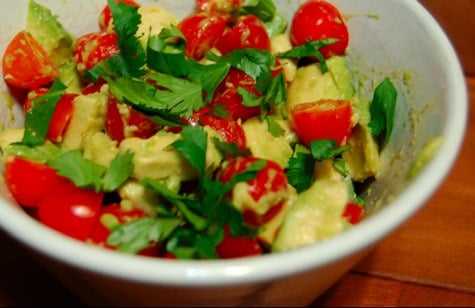 It's summer, and the food lobe of my brain turns to one thing when the weather starts warming up - avocados. Being on the East Coast, avocados are definitely my favorite summertime-only indulgence, and they are well worth the wait in all of their forms. Another recipe from Clean Eating magazine, these Avocado Salad Wraps are fantastic as a light lunch or, when paired with some bread or tortillas, a stove-free dinner on a hot day.
Ingredients:
2 T Dijon mustard
1 medium ripe avocado, diced
1 medium ripe tomato, chopped into pieces the same size as the avocado
1/4 cup cilantro
lime juice (optional)
4 big lettuce leaves (romaine works great)
Preparation:
Combine the first four ingredients in a bowl. If the wraps aren't going to be eaten right away, toss some lime juice into the bowl with the salad.
Divide the salad between the 4 lettuce leaves, wrap and enjoy! Or, if you're like me, eschew the lettuce altogether and eat the salad straight out of the bowl.
Read More

|
Clean Eating Magazine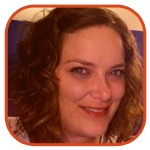 Tweet
Posted by Jenny Lewis Categories: Trends, Food Trivia, History, America, Midwest, Beer,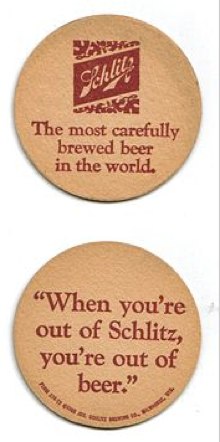 After a number of unsuccessful changes to the brand, the Schlitz brewery (one of the oldest of the old school breweries) closed in 1981. First brewed in 1849, Schlitz beer was successful for over 100 years before changes in production (and the overall quality of the final product) killed the product's popularity and, therefore, sales. The brand changed hands twice - once in 1982 to Stroh and earlier this year to Pabst - and is now being brewed again and is in such high demand that stores are reportedly limiting the numbers of cases customers can buy at one time.
Though brewing operations are on the east coast, Schlitz is currently only available in Milwaukee, Chicago, Minneapolis and Western Florida. Pabst is hopeful that the new old brew will be more widely available as brewing operations ramp up.
Read More

|
MSNBC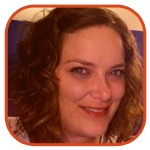 Tweet
Posted by Jenny Lewis Categories: Events, Closings, News, Business, Restaurants, America,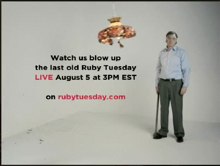 As part of a huge makeover and the accompanying advertising campaign, Ruby Tuesday will be demolishing their last "old" restaurant on Tuesday August 5 - and they'll be webcasting it live at 3:00 PM Eastern. Whatever your reason for being excited about this, if you want to catch it live take a coffee break and head on over to their website.
Read More

|
Ruby Tuesday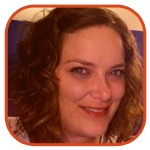 Tweet
Posted by Jenny Lewis Categories: Dinner, Lunch, Side Dishes, Recipes, Summer Cooking, Cheese, Salad, Vegetables, Vegetarian,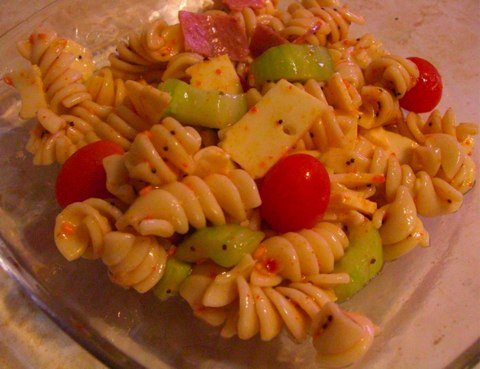 This pasta salad is one of my favorite potluck contributions. Because of the fact that the pasta has to be completely cool - at most room temperature - before assembling the salad, it's a great dish to start at night and finish the next day. Here's a recipe for a great Summer Pasta Salad:
Ingredients:
1 Lb smallish, shaped pasta (rotini, farfalle, macaroni, anything small and easily fork-able)
1/2 bottle of Italian dressing (not creamy)
4 T Salad Supreme
1 12 to 14 inch cucumber or two smaller ones, peeled and seeded
1 pint cherry or grape tomatoes, washed and halved
4 ounces Provolone cheese (this is usually 4 slices of prepackaged sliced cheese)
4 ounces salami (again, usually 4 slices of prepackaged sliced meat, but this can also be 4 ounces from a whole salami)
Click to continue reading Recipe: Summer Pasta Salad
© Gear Live Media, LLC. 2007 – User-posted content, unless source is quoted, is licensed under a Creative Commons Public Domain License. Gear Live graphics, logos, designs, page headers, button icons, videos, articles, blogs, forums, scripts and other service names are the trademarks of Gear Live Inc.