Tweet
Posted by Janie Franz Categories: Trends, Strange Food, Salad,
It has been long known that chefs use nasturtiums as garnishes and as ingredients in salads. One of the first to peep out of the ground and burst into bloom are spring violets. These orchid-like flowers add color to spring salads, are used for garnishes for tea sandwiches and desserts, and can even be candied for wedding cake decorations. Johnny-jumpups and pansies can also be candied for decorations. Other flowers that can be a great addition to salads are calendula (tangy, peppery taste), anise hyssop (anise flavor), dianthus (pinks taste like cloves), lavender, lovage (celery flavor), and roses. Depending on the variety, marigolds can have a peppery taste or a citrus zing. Squash blossoms have been used in salads, but are also stuffed, sauteed, or breaded and deep fried whole.
Tweet
Posted by Janie Franz Categories: Utensils, Salad,
Though you wash salad greens thoroughly, you don't want the leaves to remain wet or your salad dressings will slide right off. That's why a salad spinner is essential for any home cook. A salad spinner uses centrifugal force to spin the water away from the salad greens to the sides of the container. The large pump action ones are the best. You don't have to crank the thing. You just pump the pump in the middle and around the salad basket goes. It has a non-skid base to keep the spinner from flying around your kitchen and comes with a brake that will slow the basket so you can dive right into your greens.
Some models come with a suction cup base and others have a crank on top instead of a pump. Whatever model you get, make sure it the basket comes with a solid bottomed bowl. There are some out there with holes in the bottom so you have to use them over the sink. Otherwise, you get water all over the place.
Tweet
Posted by Janie Franz Categories: History, Salad, Vegan, Vegetables, Vegetarian, Far East,
The foundation of most salads is a leafy green, usually lettuce. A member of the daisy family, lettuce is thought to have come from Central Asia and was cultivated in the royal gardens of Persia around 500 BC. Four main types of lettuce exist today: looseleaf, cos (romaine), butterhead, and crisphead (Iceberg). Looseleaf varieties include black-seeded Simpson, Oakleaf, Salad Bowl, and the red varieties (Red Sails and Red Salad Bowl). Butterhead lettuces, Bibb and Boston, are most prized by chefs for their tender, sweet leaves. Romaine lettuce is crisper than looseleaf and has a longer shelf life. Escarole, a peppery green, is highly prized for its peppery taste and its spiky look.
Tweet
Posted by Janie Franz Categories: Dinner, Summer Cooking, Salad, Vegan, Vegetables, Vegetarian,
When we think of summer, cooking in a hot kitchen is the last thing we want to do. That's why salads, cold soups, and quick grilled entrees have become some of summer greatest culinary pleasures. This week, we're going to look at salads and salad dressings.
Any vegetable can be used in a salad, either as the base or as a delicious tidbit in a lovely bowl of lettuce. Leftover cooked vegetables (lima beans, broccoli, peas, asparagus, carrots, beets, etc.) are great additions, as well as many of their counterparts served raw. Sprouts, raisins, celery, various nuts, onions, garlic, capers, and olives are also great in salads. Even sliced apples, pears, mangoes, and oranges can add sweet taste and texture. Cheeses and cooked meats and chicken can kick up a salad from a beginning or ending of a meal to its main attraction. Edible flowers have historically been used in salads. They can be ordered from organic gardeners or from food suppliers.
Chef Scott suggests serving a salad at the end of a meal or between courses to cleanse the palate and prepare for a luscious dessert or piquant course.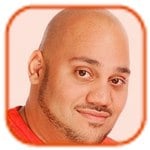 Tweet
Posted by Andru Edwards Categories: Site Announcements,
Welcome to Feed Squeeze. Here you'll find out everything you wanted to know about the culinary arts and how you can become a food expert in your own kitchen. We'll feature your favorite foods and introduce you to new ones. We'll talk about wine, how to store it, how to serve it, and what to serve it with. We'll experiment with cooking with wine and spirits. We'll look into the history of specific foods and why we eat them the way we do. We'll showcase specific herbs and spices and how to use them. We'll look over the latest kitchen tools and gadgets as well as talk about the benefits of good knives and industry-trusted cookware. We'll even describe special techniques like how to mince properly or to julienne vegetables or how to make sauces. And, of course, we'll share recipes. From time to time, there will be stories about regional chefs, small wineries, and craft breweries. There will also be food news highlights.
All of this culinary goodness is brought to you by our Food Squeeze editors, featuring Janie Franz, veteran writer and long-time from-scratch cook, with the expert help of her son, Chef Scott Franz, the executive chef at the Toasted Frog in Grand Forks, North Dakota.
Tweet
Posted by Janie Franz Categories: Lunch, Parties,
The heat of the Dog Days of Summer is the perfect time to enjoy a Summer Tea. Melt-in-your-mouth scones smothered in Devonshire Cream and dainty tea sandwiches packed with loads of flavor can grace your summer table without slaving over a hot stove. Serve with lots of raspberry ice tea and lemonade, and you've got yourself a party–formal or very casual.
The scones can be made the day before and served at room temperature or heated briefly in the microwave. These tea sandwiches aren't hard to make, though they will look like you labored for days! Make the fillings a few days before and assemble the day of. Make the tea and lemonade the morning of your party.
© Gear Live Media, LLC. 2007 – User-posted content, unless source is quoted, is licensed under a Creative Commons Public Domain License. Gear Live graphics, logos, designs, page headers, button icons, videos, articles, blogs, forums, scripts and other service names are the trademarks of Gear Live Inc.