Tweet
Posted by Janie Franz Categories: Food Trivia, History, Fruit, Vegetarian, Europe,
Apples have been enjoyed by human beings since at least 6500 BC. Small burnt apples have been found in archaeological sites around lakes in Switzerland. There are wild apples or crab apples found in most countries of Europe, including as far north as Norway. It is thought that the first apple trees originated somewhere between the Caspian and the Black Seas. The Wild Apple, native to Britain, is the ancestor of all modern apple trees. The Romans grafted their premium varieties, including some from France, onto this wild stock
Though small, bitter, wild Crab Apples were present in the New World when the Pilgrims came to America, they wrote home for seeds and cuttings from England. This established the early apple strains in New England. Later, colonists brought apple trees to plant in Virginia and throughout the Southeast.
Legend tells of a Massachusetts man, Johnny Chapman, who traveled throughout what was then the West (Ohio, Indiana, and Illinois) in the early 1800s, planting apple trees. There is also a tale of a London sea captain who brought seeds to Washington state in 1820 that are reputed to be the initial stock for the booming Washington State apple industry.
Nearly 8,000 varieties exist today, but only about 100 are grown commercially in this country. New varieties are being discovered as chance seedlings or intentional cross-breeding. Of the commercial crop, 61 percent are eaten fresh, 21 percent are made into juice or cider, and 39 percent are processed into a variety of apple products.
[Photo courtesy of the NY Apple Association]
Tweet
Posted by Janie Franz Categories: Health, Science, Food Trivia, Fruit, Vegetarian,
The old adage, "An apple a day, keeps the doctor away," may not be just something our grandmother's told us. Apples, members of the rose family, are portable nutrition packages that are quite tasty.
Apples have been found to reduce the risk of stroke and Type II diabetes and to improve bowel function. Flavonoids, abundant in apples, help prevent the growth of prostate cancer cells, and phytochemicals in the skin of apples seem to inhibit the reproduction of colon cancer cells. Two recent studies indicated that eating five apples a week helped lower the risk for respiratory diseases like asthma. Apples also help protect arteries from plaque build up, and eating two apples a day or drinking a 12 ounce glass of apple juice reduced the effects of cholesterol. Also, pectin and other acids in apples help aid digestion. That's why apples are great served with rich foods like pork or lamb or duck.
Apples have more nutrients if eaten raw with their skin, but they should be washed thoroughly. Just under that wonderful colored coat lies half of the Vitamin C content of the apple. The skin also has lots of fiber and is the source of the apple's characteristic fragrance.
A raw medium apple (two and a half inches in diameter), eaten with the skin, has only 80 calories, 5 grams of fiber, and is a great source of potassium. It also contains calcium, phosphorus, iron, and Vitamin C and A. The apple is composed of 80-85 percent water, 5 percent protein, and 10-15 percent carbohydrates. It also is sodium free and fat free.
Apples also are 25 percent air. That is the reason why they float when you put them in a tub of water at Halloween parties and dunk for them.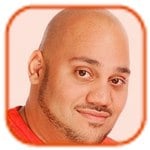 Tweet
Posted by Andru Edwards Categories: Dinner, History, Vegan, Vegetables, Vegetarian, Middle East, Boiling, Frying,
Here on Food Squeeze, we will feature interesting food-related videos from time to time. This one is from the Cooking with Aphrodisiacs series, and takes a look at asparagus. Aside from the not-so-subtle forced overtones in regard to the shape of asparagus, the video does provide a bit of knowledge. For example, long ago, you could find asparagus stalks that grew 12 feet out of the ground, and has been grown as a medicinal herb for over 2,000 years. Check out the video above, and let us know what you think.
Tweet
Posted by Janie Franz Categories: Shopping, Tableware, Parties,
One of the staples of any kitchen is its versatile dinnerware. Stoneware (also called potteryware) is just one of those must-haves that combine strength with being microwavable, ovenproof, and dishwasher safe, but finding reputable manufacturers who can bring all of that to the table with good design sense are hard to find. One company, HENN Workshops in Warren, Ohio, began with a couple's dream of furnishing their new home with antique collectibles that they could use every day. Unfortunately, that dream came with a huge price tag as well as the fear of breakage with collectibles. Even finding reproductions was problematic, so in 1982 Jerry and Cherie Henn decided to create their own handcrafted designs in a small workshop in Jerry's farm, which his family had owned for five generations.
Today, HENN Workshops have 300 craftsmen in three manufacturing sites in Ohio and Pennsylvania. They are producing sturdy potteryware that would make our great grandmothers proud to use, but can be popped into the oven or in the microwave. And, most importantly, you can put them in the dishwasher without guilt. The dinnerware, in speckled pattern and jewel and pastel solids, is complemented serving pieces that fit every family's needs. They have platters, giant spaghetti bowls, condiment crocks, and even baskets and tiered wrought iron holders that the dinner plates and serving bowls fit into.
Read More

| HENN Workshops

Tweet
Posted by Janie Franz Categories: Lunch, Recipes, Summer Cooking, Eggs, Parties,
These delicate sandwiches were inspired by a friend who made an egg salad and caviar pie for her guests. The delicate egg salad is a good foil for the tang of the caviar.
Ingredients:
4 eggs, hard-cooked, peeled
1/4 cup mayonnaise
salt and pepper to taste
1 1/2 tsp. dill, finely minced
3 tbsp. butter, softened
1 small jar of black caviar
5 tbsp. yogurt
10 slices bread
Preparation:
Slice peeled eggs into a bowl and mash with the back of a fork. Add mayo, dill, and salt and pepper. Mix until well blended.
Trim the crusts from the bread and spread one side of each slice with butter. Put 2 tbsp. egg salad on five of the buttered slices. Spread 1 tbsp. of yogurt over the egg mixture on each sandwich. Top with a half tsp. or so of caviar for each sandwich and spread carefully. Cover with the remaining buttered bread slices. Cut into triangles.
Tweet
Posted by Janie Franz Categories: Lunch, Recipes, Summer Cooking, Parties,
The ultimate English tea sandwich is made with delicate cucumbers. With the addition of sweet Tarragon Butter, it becomes a heavenly addition to anyone's summer tea table.
Ingredients:
1/2 English cucumber, peeled, sliced thin
1/4 tsp. salt
1 tbsp. cider vinegar
1/2 cup butter, softened
2 tbsp. fresh tarragon, minced
2 tbsp. parsley, minced
Squeeze of lemon
Dash of salt
14 slices bread
Preparation:
Place cucumber sliced in a ceramic bowl. Add salt and vinegar and toss. Let them stand at least for 1 hour until most of the water comes out of the cucumber. Drain in a colander.
Put the softened butter in a bowl. Add minced tarragon and parsley, lemon, and salt. Mix well.
Spread Tarragon Butter on one side of each slice of bread. Cover with cucumber slices. Close sandwiches. Trim crusts and cut into triangles (halves or quarters). [Note: You may trim the bread before you assemble the sandwiches.]
Tweet
Posted by Janie Franz Categories: Lunch, Recipes, Summer Cooking, Condiments, Salad, America, Southern, Parties,
These tea sandwiches are spicy and make a great addition to a summer tea. They are based on the New Orleans favorite Muffuletta, a garlicky olive salad. You can also add thinly sliced meats to the cheese if you wish.
Ingredients:
1 pkg. steak buns (6) (with sesame seeds if possible)
Olive Salad - Recipe Below
12 slices Havarti Cheese, sliced paper thin
Herb Butter - Recipe Below
Olive Salad
1/3 cup green olives, pitted, minced
1/3 cup kalamata olives, pitted, minced
2 garlic cloves, finely minced
1/4 cup parsley, finely minced
½ tsp. oregano, finely minced
1/4 tsp. pepper
1/4 cup olive oil
2 drops green pepper sauce
Preparation:
Mix all ingredients together.

Herb Butter
1/4 cup butter, softened
1 tsp. garlic, minced finely
1 tbsp. roasted red bell pepper, minced
2 tsp. parsley, minced
1/4 tsp. lemon juice
3/4 tsp. Dijon mustard, coarse stone ground
1/4 tsp. each, marjoram, chives, oregano, tarragon (or any combination of fresh herbs), finely minced
Preparation:
Mix all ingredients into the softened butter.
Slice buns, if they aren't pre-sliced. Butter inner side of each bun. Spoon 1 tsp. of Olive Salad on the bottom halves of the buns. Top with 2 slices of cheese each and the buttered bun tops. Slice into quarters. Let the Muffuletta sit for at least an hour and then serve.
Tweet
Posted by Janie Franz Categories: Dessert, Snacks, Features, Recipes, Dairy, Baking, Parties,
No tea table should ever be without scones. If you haven't had one before, think of them as delicate, sweet biscuits. There are also lots of variations for making Devonshire Cream. This one is super easy.
SCONES
Ingredients:
2 cups flour
1 tbsp sugar
3 tsp. baking powder
½ tsp. salt
1/3 cup butter
1 egg, beaten
½ to 3/4 cup milk

Heat oven to 425 degrees. In a large bowl, mix together flour, sugar, baking powder, and salt. Grate the butter into the flour mixture and combine until it is the consistency of coarse corn meal. Add egg and ½ cup milk. Stir until a dough forms. If it is too dry, add more milk, a tablespoon at a time. Turn onto a floured board and knead 10 times. Roll out ½ inch thick and cut with a 2-inch cookie cutter. Put the scones on a greased baking sheet and brush with milk. Bake 12-14 minutes.

DEVONSHIRE CREAM:
Ingredients:
3 oz. cream cheese, softened
1 tbsp. sugar
1/8 tsp. salt
1 cup whipping cream
Preparation:
Cream sugar, cream cheese, and salt. Stir in whipping cream. Beat with an electric mixture until stiff. Refrigerate before using.
Tweet
Posted by Janie Franz Categories: Recipes, Summer Cooking, Fruit, Tea,

Raspberries are great in almost anything. When you combine them with iced tea, you have a winning combination.
Ingredients:
4 cups boiling water
6 tea bags
ice and cold water to fill a half-gallon pitcher
one-half cup of frozen or fresh raspberries
sprig of mint (optional)
Preparation:
Boil the water and add 6 tea bags. Allow to steep for 10 minutes. Add raspberries and let the flavor develop for another 10 minutes. Strain and pour into a half-gallon pitcher. Add ice cubes and enough water to fill the container. Garnish with mint leaves.
Tweet
Posted by Janie Franz Categories: Lunch, Features, Recipes, Summer Cooking, Juice,
It doesn't get much simpler than lemonade. It's refreshing, delicous, and works nicely in any season - particularly summer. While there are many variations, here is a recipe for the perfect, basic lemonade:
Ingredients:
4 lemons, squeezed
1 cup sugar
Enough cold water to fill a half-gallon pitcher

Preparation: Squeeze the juice from 4 lemons and pour into a half-gallon pitcher. Add sugar and cold water, leaving room for ice. Stir vigorously to dissolve the sugar. Add ice, and garnish with lemon wedges.
© Gear Live Media, LLC. 2007 – User-posted content, unless source is quoted, is licensed under a Creative Commons Public Domain License. Gear Live graphics, logos, designs, page headers, button icons, videos, articles, blogs, forums, scripts and other service names are the trademarks of Gear Live Inc.