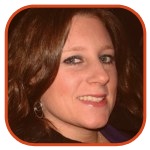 Posted by Vicky Lane Categories: Appetizers, Dinner, How To, Quick Meals, Recipes, Summer Cooking, Shellfish, America, Carribean, Broiling,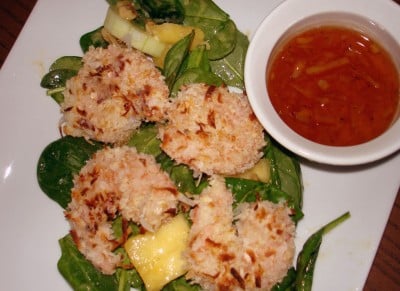 Yesterday in Chicago the weather was sunny and 65… in the middle of February! It was spectacular. I was inspired by the warm weather to create something that reminded me of summer or my favorite warm weather place, the Caribbean.
The first time I ever tried coconut shrimp was at a restaurant I worked at in college. They fried them up and served with a sweet plum sauce. I absolutely loved them and ordered them almost every shift I worked. My version requires no frying and it so easy and quick to make. I also borrowed a great broiling technique from Ellie Krieger from the Foodnetwork, which works every time.
Some people say they are not fans of the texture of coconut, which I can kind of understand. A great tip for flaky coconut is to throw it in the blender or food processor before using, this helps the coconut blend in well with the breading. I did not do this as me and Husband love coconut in any form.

Prep Time : About 15 minutes
Cook Time: 5 minutes
Serves 4
Ingredients
1 pound peeled and deveined shrimp (this just makes life easier)
1/2 cup all purpose flour
1/2 cup shredded coconut, I used sweetened and used a heaping 1/2 cup
3/4 teaspoon salt
1/4 teaspoon pepper
3 egg whites
3/4 panko crumbs (japanes style breadcrumbs, found in almost every grocery store in the Asian section)
1 teaspoon ancho chili powder (which is a milder chili powder)
2 tablespoons canola oil
Nonstick cooking spray
Click to continue reading Recipe: Coconut Crunchy Shrimp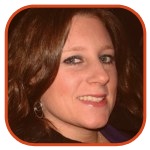 Posted by Vicky Lane Categories: Cuisine, Fish, Meal Time, Dinner, Lunch, Preparation, Broiling, Specials, How To, Quick Meals, Recipes,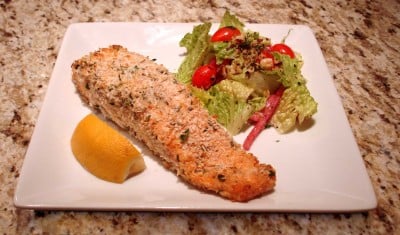 One of my favorite, recent creations is a light, alternative to fried fish that is easy but still packs a ton of flavor. Panko Crusted Salmon is a great go-to meal during the week that literally takes maybe 20 minutes to prepare and broil. In this recipe, I used Norwegian Salmon, mostly because it always looks so great at the seafood counter but also because the flavor is amazing. Most fish would work with this recipe but it is perfectly matched with Salmon.
Panko is the Japanese term for bread crumbs and in my opinion creates a much crunchier, crispier crust on anything. If you are looking for a better alternative to bread crumbs, panko is by far the way to go. They are light and flaky and can be used for toppings on casseroles or even filler to crab cakes (it can really replace anything requiring bread crumbs). I love panko crusted seafood but have also used these delicious, airy crumbs to crust chicken and pork chops. Panko can absorb seasoning well (as they are rather bland alone) and don't make foods heavy like bread crumbs usually do. Panko is perfect when you want a crunch without frying and can be found at most grocery stores and all Asian specialty stores.
Panko Crusted Salmon
Serves 4
Prep Time : 10 minutes
Cook Time: 10 minutes
Ingredients
4 Salmon Fillets (6 oz each)
Nonstick Cooking Spray
1 Tbs Rosemary chopped finely
1 Tbs Parsley chopped finely
Dijon Mustard
3/4 cup panko crumbs
Salt and pepper
Lemon wedges
Click to continue reading Recipe: Panko Crusted Salmon

Posted by Jenni Burns Categories: Dinner, Lunch, Quick Meals, Recipes, Poultry, Salad, Vegetables, America, Grilling,
This is a great one for summer time cooking when it's hot and all you can think about it staying away from the hot oven, and yet you still have to feed your family. The best way to prepare this recipe is to cook the chicken ahead of time before it gets hot!
CHICKEN CAESAR SALAD WRAP

Makes 4 Wraps
Ingredients:
2 Chicken breasts, cubed and grilled or fried
2 Heads Romaine lettuce, chopped
Johnny's Caesar Dressing
1 cup fresh grated Parmesan cheese
Dash of pepper
4 flour tortillas, whole wheat, spinach, plain, mulitgrain, you choose!
Directions:
Cook the chicken however you desire and set aside to cool.
Toss together chopped lettuce, dressing, pepper, and cheese. Add chicken to the lettuce mixture and stir lightly.
Warm tortillas and serve up the wraps at the table as the warmth from the tortilla will cause the lettuce to wilt if left to sit. Enjoy!
For some variety you can mix things up a bit. The other night we made the wraps with spinach and blue cheese dressing. Be creative, you can put any kind of salad in a wrap to add a little excitement to your salad! Try BBQ sauce on your chicken without dressing on the salad just use extra BBQ sauce. Hey McDonald's is doing it, but I'm sure it's much better homemade!
© Gear Live Media, LLC. 2007 – User-posted content, unless source is quoted, is licensed under a Creative Commons Public Domain License. Gear Live graphics, logos, designs, page headers, button icons, videos, articles, blogs, forums, scripts and other service names are the trademarks of Gear Live Inc.