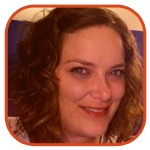 Posted by Jenny Lewis Categories: Dinner, Features, Site Announcements, Holiday Cooking, Summer Cooking, Condiments, Soda, Barbecuing, Grilling,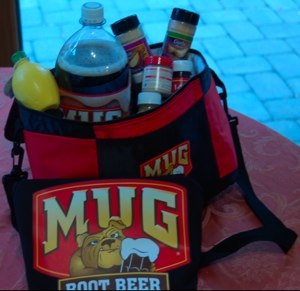 We're less than a week out from Father's day, and I can smell the charcoal already. While some may head out to a nice steakhouse for a special dinner for Dad, tons of us will be gathered around a grill doing it ourselves. My friends at Mug Root Beer want to help make all of this summer's BBQs a culinary triumph for you.
From today until Sunday at 8:00 PM Eastern, comment on this entry about your most memorable "Dad" moment. Did your dad show up to the aforementioned steakhouse in a Hawaiian shirt and flip flops? Maybe your friend's dad stepped in to save the day when a road trip went bad, or your uncle's BBQ went up in a blaze of meat glory. I want to hear about it! I'll be choosing five of the most memorable BBQ stories that you all share and the winners will each receive a prize pack, containing the fantastic recipe for MUG Root Beer Southern Specialty Brew-B-Q sauce (and the sauce is awesome - I was given a copy of the recipe and made some last night) and all of the ingredients to boot, in an insulated MUG bag with a MUG apron.
Lay'em on me guys - I want to hear your Dad stories!
Posted by Kate McQuown Categories: Dinner, Features, Holiday Cooking, Kosher Cooking, Recipes, Winter Cooking, Beef, Braising,
Though I am sometimes tempted to live solely on beet and beet green salad, plus the occasional boiled Yukon Gold potato, my family unreasonably expects a regular main dish. A favorite for Rosh Hashanah is my Barbequed Beef Short Ribs (or other beef, actually pot roasted in a barbeque-style sauce), a rich dish which my normally fat-conscious sister-in-law Ronnie adores. This one I invented all by myself one year when short ribs were miraculously on sale at my butcher. It's quick to assemble and the long cooking time allows early work completion, while the leftover sauce provides the base for lovely Sukkot soup, especially with that saved beet cooking water.
Click to continue reading Pot-Roasted Barbequed Short Ribs Recipe
Posted by Kate McQuown Categories: Dinner, Holiday Cooking, Kosher Cooking, Recipes, Salad, Vegan, Vegetables, Vegetarian, North Africa, Frying,
Rosh Hashanah started on Friday night this year, so make-ahead dishes are essential to the cook's sanity. The previously posted beet salad keeps for days, and so does today's Moroccan Beet Green Salad, though the flavoring strengthens a bit after 3 days or so (not that strong flavor bothers me!) Beets still attached to their greens seem fresher, and the greens are a powerhouse of vitamins A and C, iron, potassium, and calcium, plus fiber. Properly cooked and seasoned, greens are swooningly delicious, yet even a huge serving is low calorie. In order to provide those huge servings, I usually buy extra spinach (this year buy in a bunch, not a bag, or buy a bunch of Swiss chard instead) and mix both greens together. This salad's lemony spiciness complements the holiday's rich meat and chicken main dishes.
Click to continue reading Moroccan Beet Green Salad Recipe
Posted by Kate McQuown Categories: Dinner, Holiday Cooking, Kosher Cooking, Recipes, Salad, Vegan, Vegetables, Vegetarian, Europe, Boiling,
I fell in love with Judaism one bite at a time—a rugelach here, a matzoh ball there, a crispy serving of potato kugel with the brisket.
Rosh Hashanah, the Jewish New Year, is so sensibly sited when the year is really brand new, as the children return to school and the brisker days encourage resolution and effort. To make the new year sweet, we are also encouraged to serve foods like apples dipped in honey. For my family, no holiday dinner would be complete without Fresh Beet Salad. This wonderful dish adds glowing color, firm texture, and tart sweetness. It's fast, easy, keeps for days, and will convert virtually all beet haters instantly to this inexpensive, filling and vitamin and mineral-packed vegetable. What's more, the greens attached to those beets are nutritious and yummy, too—more on that in my next post.
Click to continue reading Fresh Beet Salad Recipe
© Gear Live Media, LLC. 2007 – User-posted content, unless source is quoted, is licensed under a Creative Commons Public Domain License. Gear Live graphics, logos, designs, page headers, button icons, videos, articles, blogs, forums, scripts and other service names are the trademarks of Gear Live Inc.