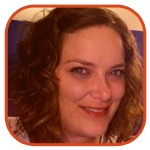 Posted by Jenny Lewis Categories: Dinner, Side Dishes, Recipes, Vegetarian,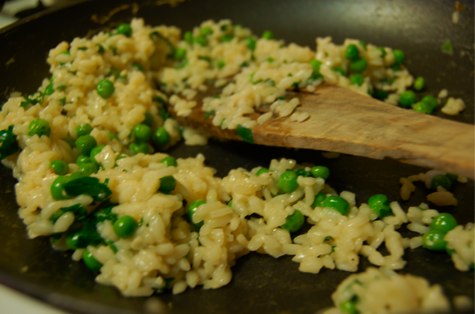 Risotto has a reputation for being tedious, laborious, and finicky. To some extent, I agree. It takes a while to prepare, you have to have your mise en place* on point, and if you're really hungry you could end up eating your fill WHILE you're cooking dinner. However, if you have some time and don't mind putting up with a tired arm from all of the stirring, risotto can be one of the most satisfying meals or elegant sides you'll ever make.
Ingredients:
2 T olive oil
1 small onion, diced
2 cloves garlic, minced (or 2 teaspoons minced garlic from a jar)
Black pepper to taste
1 cup Arborio rice
2 to 3 cups chicken or vegetable broth
1/2 cup chopped fresh flat leaf parsley (also called Italian - this is NOT curly parsley)
1/2 cup frozen peas (I use petite sweet peas but any kind work)
1/4 to 1/2 grated Parmesan cheese (as always, fresh is best but the pre-grated stuff from the store works just as well)
Click to continue reading Recipe: Pea and Parsley Risotto

Posted by Jenni Burns Categories: Breakfast, Dessert, Side Dishes, Snacks, Recipes, Grains, Nuts, America, Baking,
I made these muffins last night to go with our dinner and, wow, they were awesome! The kids loved them—in fact, I think they would have preferred to just have muffins for dinner! I got this recipe from All Recipes and altered it quite a bit. I was very happy with how they turned out, very moist and full of flavor. If you want a little sweeter muffin, add more honey, or just drizzle a little honey on your warm muffin. These were great, we will be trying them again soon.
Click to continue reading Recipe: Blueberry Pecan Whole Grain Muffins

Posted by Jenni Burns Categories: Side Dishes, Recipes, Salad, Vegetables, Vegetarian, America,
My friend Crystal is a creative cook, and she came up with this salad dressing recipe when we were over for dinner the other day. It was amazing! I was so glad when she shared the recipe with me. We enjoyed this dressed over a lush bed of greens tossed with candied pecans and dried cranberries, the salad was to die for! I plan to share a pasta recipe from Crystal later this week.
BLACKBERRY DRESSING

Ingredients:
2 cups blackberries
1 tsp vanilla
1/2 cup maple syrup
1/2 tsp onion powder
1 tsp salt
1/4 tsp pepper
1/2 tsp dry mustard
1/2 -3/4 cup olive oil
1/2-34 cup apple cider vinegar
Directions:
Puree, douse a bed of delicious greens, and enjoy.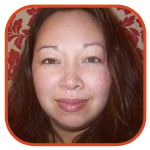 Posted by Monica Edwards Categories: Side Dishes, Health, Recipes, Fruit, Salad, Vegan, Vegetables, Vegetarian, America,
My husband Andru has come to the realization that a lot of the food we eat on a daily basis contains a lot of sodium. Not because I have chosen to dash everything we consume with a bit of salt here and there, but because some foods come into our home with so much added salt through processing. He was fuming about how he had chosen to purchase some soup simply because the label said "Organic" because in our mind set "organic" is supposed to mean good for you, but that is not necessarily true so he went off in a tirade after reading the label and seeing that in a one cup serving of this "good" soup there was 980 mg. of sodium, 41% of the sodium we need for the day in one cup of delicious death. He was very concerned that this percentage was in relation to an adult's body mass, not a 3 year-olds tiny frame. How much sodium can a toddler take before a salt-induced coma? Anyway, to alleviate his worries, he is on a mission to eat more foods that are "living", meaning less meat and processed foods and more fruits and vegetables.
In order to support his new found revelation, I decided one night to come up with a raw fruit and vegetable salad that is delicious despite not being smothered in dressing—and I aptly named it Rainbow Fruit & Veggie salad because after all was said and done, I threw in so many different colors of fruits and veggies, it became a taste sensation for the eyes. I was very tempted to add a touch of sugar to the natural dressing mixed in, but then thought, well that defeats the whole purpose, so instead added some strawberries for that touch of sweetness. Voila…a new recipe was born, and Andru loved it and the kids seemed to like it also, thank you strawberries. It is a great side dish and the recipe can be varied in so many ways, I added raw zucchini when I made it a second time and it was a hit at our Fellowship meal after church. I hope it pleases your taste buds also!
Click to continue reading Recipe: Diced Rainbow Fruit & Veggie Salad

Posted by Jenni Burns Categories: Dinner, Side Dishes, Recipes, Grains, Vegetarian, America, Baking,
We love cornbread in our household. I liked that this recipe called for whole wheat flour. I think it makes the cornbread turn out a little less moist, and more crumbly. But definitely still wonderful - especially slathered with butter! I got the recipe right from the back of the Bob's Red Mill cornmeal package. We ate this with some delectable Lentil Curry Vegetable Soup, yum!
Click to continue reading Whole Wheat Cornbread Recipe

Posted by Jenni Burns Categories: Side Dishes, Snacks, Recipes, Fruit, Organic, Vegan, Vegetarian, America, Slow Cooking,
I love this time of the year, when the weather starts to turn a little colder, and forces us indoors. I love the changing of seasons - it makes me feel creative, as there are so many different fresh food options with each season. In Washington, August through October is the season of bountiful apples, pears, plums, peaches, nectarines, and many other tree ripening fruits. I think that many people buy applesauce because, it's less expensive at the stores, but even more than that, they don't realize how easy it can be to make yourself. If you have apple farmers in your area, take a family trip and buy a box or two of apples, I think you will be surprised how much you will spend. The farmers in this area charge around $.40 a pound for seconds (perfectly edible apples that don't look perfect so they can't sell them in the stores, which are perfect for saucing). I love making applesauce because it makes the house smell delicious all day long. When I first started making applesauce a few years ago I had tried different recipes that all called for sugar. Every time I made the sauce I added less sugar until I realized, it doesn't need any! This is such a simple recipe and such great apple flavor. I try to make it a fun event for the kids as well, they get to help me sauce the cooked apples and of course they get to taste the fruits of our labor!
CROCKPOT APPLESAUCE
Ingredients:
As many apples as you can fit in your Crockpot, quartered (the best sauce is made of 2-3 different kinds of apples, varying in sweetness)
1/4 cup water
Dash of cinnamon to taste
Directions:
Wash and quarter apples, place in Crockpot.
Add water and cinnamon. Cover and let cook on low for 8-10 hours or high for 5-6 hours.
Towards the end I lift the lid and mash up a bit with a potato masher, that way I can see if it's ready or not. It's ready when the apples are very soft and mash easily with the masher, if there are still big chunks you need to cook the apples longer.
When the apples are ready, ladle the cooked apples into a food mill and sauce the apples, leaving behind the apple peels and seeds. If you don't have a food mill you can peel and core the apples and mash with a potato masher for a little chunkier sauce, but very pretty. Be creative with this, if you like more seasoning you can add some allspice or nutmeg, some people like to add sugar and lemon juice, I prefer less sugar.
I always freeze my applesauce, it's so easy. I just ladle the applesauce into quart freezer Ziplock bags and label, that's it! You can thaw in the refrigerator or in warm water if you need it to thaw more quickly, then place the sauce in a jar (or freeze it right in the jar, leaving a 1/2 inch of room at the top for expansion.
© Gear Live Media, LLC. 2007 – User-posted content, unless source is quoted, is licensed under a Creative Commons Public Domain License. Gear Live graphics, logos, designs, page headers, button icons, videos, articles, blogs, forums, scripts and other service names are the trademarks of Gear Live Inc.