Posted by Jenni Burns Categories: Dinner, Recipes, Fish, America, Baking,
Last night my family and I enjoyed a lovely dinner of pink salmon and freshly picked bush beans, provided by our kind and generous neighbors. One of our neighbors gave us the salmon and another neighbor generously offered to let us pick beans in their bountiful garden. So keeping up with our Eat Local Challenge was as simple as right next door. The salmon was caught in the San Juan Islands, in Washington. We fully enjoyed this flaky delicacy. Even the kids who are 4 and under (whom sometimes are not quite as appreciative of good food), loved it and asked for seconds. So without further ado, the recipe which I altered a bit from All Recipes:
Garlic and Lemon Thyme Salmon
INGREDIENTS:
2 (1.5 pound) salmon fillets
1 head garlic, peeled
1/2 cup olive oil
Several sprigs of fresh lemon thyme, pick off leaves
1 teaspoon salt and pepper to taste
DIRECTIONS:
In a food processor, process garlic to a rough mince, add thyme and olive oil and pulse a few times to combine.
Lay fish fillets in a baking dish, skin side down. Do not oil the pan unless you want the skin to come up easily. I prefer for the skin to stick to the pan for easy removal. Rub garlic mixture over fish. Cover and refrigerate for 2 hours.
Preheat oven to 375 degrees F.
Remove cover. Bake in preheated oven for 15 minutes. Do not overcook. I had 3 fillets and it took about 8-10 minutes longer to get it cooked through.
Serve immediately, enjoy!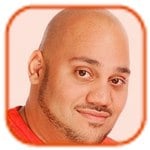 Posted by Andru Edwards Categories: Appetizers, Snacks, Comfort Food, Recipes, Grains, Vegan, Vegetarian, America, Frying,
With all of the crazy holiday and national recognition days out there, we love when there is one we can get behind whole-heatedly. Today just happens to be such a day, what with it being National Corn Fritters Day and all. I mean, is there anyone out there who doesn't enjoy these incredible morsels of yellow goodness?
In all seriousness, today is National Corn Fritters Day, so we've got a recipe for Southern Style Corn Fritters for you. Check it out after the jump.
Click to continue reading Happy National Corn Fritters Day!
Posted by Kate McQuown Categories: Dinner, Features, Holiday Cooking, Kosher Cooking, Recipes, Winter Cooking, Beef, Braising,
Though I am sometimes tempted to live solely on beet and beet green salad, plus the occasional boiled Yukon Gold potato, my family unreasonably expects a regular main dish. A favorite for Rosh Hashanah is my Barbequed Beef Short Ribs (or other beef, actually pot roasted in a barbeque-style sauce), a rich dish which my normally fat-conscious sister-in-law Ronnie adores. This one I invented all by myself one year when short ribs were miraculously on sale at my butcher. It's quick to assemble and the long cooking time allows early work completion, while the leftover sauce provides the base for lovely Sukkot soup, especially with that saved beet cooking water.
Click to continue reading Pot-Roasted Barbequed Short Ribs Recipe
Posted by Kate McQuown Categories: Dinner, Holiday Cooking, Kosher Cooking, Recipes, Salad, Vegan, Vegetables, Vegetarian, North Africa, Frying,
Rosh Hashanah started on Friday night this year, so make-ahead dishes are essential to the cook's sanity. The previously posted beet salad keeps for days, and so does today's Moroccan Beet Green Salad, though the flavoring strengthens a bit after 3 days or so (not that strong flavor bothers me!) Beets still attached to their greens seem fresher, and the greens are a powerhouse of vitamins A and C, iron, potassium, and calcium, plus fiber. Properly cooked and seasoned, greens are swooningly delicious, yet even a huge serving is low calorie. In order to provide those huge servings, I usually buy extra spinach (this year buy in a bunch, not a bag, or buy a bunch of Swiss chard instead) and mix both greens together. This salad's lemony spiciness complements the holiday's rich meat and chicken main dishes.
Click to continue reading Moroccan Beet Green Salad Recipe
Posted by Kate McQuown Categories: Dinner, Holiday Cooking, Kosher Cooking, Recipes, Salad, Vegan, Vegetables, Vegetarian, Europe, Boiling,
I fell in love with Judaism one bite at a time—a rugelach here, a matzoh ball there, a crispy serving of potato kugel with the brisket.
Rosh Hashanah, the Jewish New Year, is so sensibly sited when the year is really brand new, as the children return to school and the brisker days encourage resolution and effort. To make the new year sweet, we are also encouraged to serve foods like apples dipped in honey. For my family, no holiday dinner would be complete without Fresh Beet Salad. This wonderful dish adds glowing color, firm texture, and tart sweetness. It's fast, easy, keeps for days, and will convert virtually all beet haters instantly to this inexpensive, filling and vitamin and mineral-packed vegetable. What's more, the greens attached to those beets are nutritious and yummy, too—more on that in my next post.
Click to continue reading Fresh Beet Salad Recipe
Posted by Janie Franz Categories: Food Trivia, How To, Recipes, Coffee,
Besides hot coffee, you can be served up plain iced coffee (usually with milk added), iced cappuccino, and even iced espresso. You can also have your coffee in forms other than liquid. There is coffee flavored ice cream, chocolate covered coffee beans, and even coffee syrups to put over ice cream or puddings. You can put coffee in cakes, frostings, cookies, and candies. You can even have Mocha Sodas and Frosted Mochas.
For Mocha Sodas:
Mix a half cup of strong coffee with 2 cups milk. Put a scoop of chocolate ice cream in each of four soda glasses. Pour the coffee-milk mix into each glass, dividing it equally among the four glasses. Finish off each glass with club soda or other fizzy drink, and top with whipped cream.
Frosted Mochas are a blend of coffee, chocolate syrup, and vanilla ice cream.
Posted by Janie Franz Categories: Dessert, Comfort Food, Recipes, Fruit, Vegetarian, America, Frying,
When I was little, I wasn't sure my mother meant fried, apple pies or fried-apple pies, but either is great. I think the fried-apple pies are tastier, but if you're in a hurry, warm applesauce is a great substitute. Also, you may use pie dough for the pies, but biscuit dough makes a more tender crust.
INGREDIENTS:
Biscuit dough (see recipe below)
Fried apples (see previous recipe)
Oil
Biscuit Dough:
2/3 cup butter or margarine
2 cups flour
2.5 tsp baking powder
1 tsp salt
2/3 cup milk
Preparation: Put the dry ingredients into a bowl. Grate the butter or margarine into the flour mixture with a cheese grater. (Clean by using some of the flour to remove the butter clinging to the grater.) Mix in the milk and stir only until moistened.
Roll out dough onto a floured board to one-half inch thickness. Cut into circles or squares, whichever is easier for you. Put 1/4 cup of fried apples (or applesauce) onto the middle of the circle or square. Moisten the edges of the dough and fold over the apples. (Fold the squares diagonally to form triangles.) Using a fork, press the dough edges together.
Heat a half-inch of oil in a small iron skillet. Using a spatula or egg turner, lower a pie into the oil. Brown on each side. (It will take longer for the first pie to cook than subsequent ones because the oil will be hotter for them. As the oil heats, turn the heat down a bit, making sure your are maintaining an even temperature.) Drain the pies on paper towels and enjoy.
[I have made these with nearly any kind of apple available, even red delicious apples, which are supposed to only be used for eating out of hand. Almost any apple works.]
Posted by Janie Franz Categories: Dinner, Recipes, Fruit, Vegetarian, Frying,
Everyone has a favorite apple recipe. This one is mine. Coming from Tennessee, my mother loved pork (pork chops, fried ham, fried slices of pork loin). She always fried up a pan of apples to eat with the pork. I also fry apples to serve with pork or potato pancakes.
INGREDIENTS:
3 apples
3 Tbls. butter
Salt to taste, optional
Preparation: You can peel the apples if you wish. Core the apples and slice thinly. Melt the butter in a small iron skillet. Put the apples in and cook over low to medium heat, covered, for 10 minutes. Turn the apples so that they all have a chance to be basted in the butter. Cook the apples, without the lid, letting the slices caramelize in the butter. Watch carefully so that the slices do not burn. Some people just want the apples cooked through. Others, like myself, appreciate the caramelization on the apples.
Posted by Janie Franz Categories: Lunch, Recipes, Summer Cooking, Eggs, Parties,
These delicate sandwiches were inspired by a friend who made an egg salad and caviar pie for her guests. The delicate egg salad is a good foil for the tang of the caviar.
Ingredients:
4 eggs, hard-cooked, peeled
1/4 cup mayonnaise
salt and pepper to taste
1 1/2 tsp. dill, finely minced
3 tbsp. butter, softened
1 small jar of black caviar
5 tbsp. yogurt
10 slices bread
Preparation:
Slice peeled eggs into a bowl and mash with the back of a fork. Add mayo, dill, and salt and pepper. Mix until well blended.
Trim the crusts from the bread and spread one side of each slice with butter. Put 2 tbsp. egg salad on five of the buttered slices. Spread 1 tbsp. of yogurt over the egg mixture on each sandwich. Top with a half tsp. or so of caviar for each sandwich and spread carefully. Cover with the remaining buttered bread slices. Cut into triangles.
Posted by Janie Franz Categories: Lunch, Recipes, Summer Cooking, Parties,
The ultimate English tea sandwich is made with delicate cucumbers. With the addition of sweet Tarragon Butter, it becomes a heavenly addition to anyone's summer tea table.
Ingredients:
1/2 English cucumber, peeled, sliced thin
1/4 tsp. salt
1 tbsp. cider vinegar
1/2 cup butter, softened
2 tbsp. fresh tarragon, minced
2 tbsp. parsley, minced
Squeeze of lemon
Dash of salt
14 slices bread
Preparation:
Place cucumber sliced in a ceramic bowl. Add salt and vinegar and toss. Let them stand at least for 1 hour until most of the water comes out of the cucumber. Drain in a colander.
Put the softened butter in a bowl. Add minced tarragon and parsley, lemon, and salt. Mix well.
Spread Tarragon Butter on one side of each slice of bread. Cover with cucumber slices. Close sandwiches. Trim crusts and cut into triangles (halves or quarters). [Note: You may trim the bread before you assemble the sandwiches.]
© Gear Live Media, LLC. 2007 – User-posted content, unless source is quoted, is licensed under a Creative Commons Public Domain License. Gear Live graphics, logos, designs, page headers, button icons, videos, articles, blogs, forums, scripts and other service names are the trademarks of Gear Live Inc.