Posted by Jenni Burns Categories: Dinner, Side Dishes, Recipes, Grains, Vegetarian, America, Baking,
We love cornbread in our household. I liked that this recipe called for whole wheat flour. I think it makes the cornbread turn out a little less moist, and more crumbly. But definitely still wonderful - especially slathered with butter! I got the recipe right from the back of the Bob's Red Mill cornmeal package. We ate this with some delectable Lentil Curry Vegetable Soup, yum!
Click to continue reading Whole Wheat Cornbread Recipe

Posted by Jenni Burns Categories: Dinner, Recipes, Grains, Vegan, Vegetables, Vegetarian, America,
Last year my husband and I were on a raw food kick. We bought a great book called, "The Raw Food Detox Diet" by Natalia Rose - that is where I got this recipe. My husband and I have begun a slow journey of becoming healthier people. We are trying to regain ground for ourselves at the same time as we teach our children the many benefits of eating healthy. One of the main points in this book, "The Raw Food Detox Diet," is that we need to eat in such a way that our meals will exit our bodies in a timely manner. But equally important, we want our food to give our bodies the maximum amount of nutrients possible. One of the ways we can do this is by not eating starchy foods and meats together as they take much longer to digest when eaten together. This recipe is a great, "quick exit meal," not raw, but definitely a great source of nutrition and it tastes great. I will be sharing more thoughts about this book in later entries, so look forward to hearing more from me on the subject of the Raw Food Diet.
Click to continue reading Lentil Curry Vegetable Soup Recipe

Posted by Jenni Burns Categories: Dinner, Recipes, Beef, Meat, Poultry, America, Baking,
After eating these enchiladas tonight my husband said, "I wouldn't mind eating these twice a month!" My kids loved them too. Anyone who prepares meals for other people, knows that it's a huge plus when the consumers like what you've prepared. I've tried several different enchilada recipes and this one was one of my favorites, nice flavor and great texture. The sauce in this recipe is more of a cream sauce, we like the red enchilada sauce so I cooked the meat in the red sauce and then just went ahead and poured a little enchilada sauce over the top before I baked it. Yum! I got this recipe from All Recipes, and of course, it's been altered a bit. Hope you like this recipe as much as we did.
Click to continue reading Shredded Beef or Chicken Enchiladas Recipe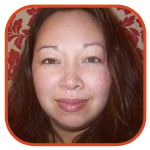 Posted by Monica Edwards Categories: Dinner, Features, Recipes, Vegan, Vegetarian, America, Baking, Barbecuing,
This recipe was passed to me from a friend who has been a vegetarian all her life. So, needless to say, she has an arsenal of delicious veggie recipes that I have gleaned to add to the eclectic bunch that I rotate throughout the week. I love this particular recipe for tofu because everyone (including my kids) who has tried it, loves it. And it makes tofu taste like you would never believe. It has a few ingredients that one might seem would not be paired together but all of the flavors blend so well and it is a recipe to be tried on the naysayers of tofu. It is a meal that needs an extra day to prep, but it is so easy and foolproof. It is a healthy, protein packed meal that you will feel good about feeding to your kids. Serve it on top of white or better yet, brown rice; I like to add a green vegetable on the side to add that bit of color to please the eyes as well as the palate. I usually go with broccoli or green beans, but also love asparagus lightly sauteed with some olive oil and kosher salt and freshly ground pepper.
Click to continue reading BBQ Tofu Recipe

Posted by Jenni Burns Categories: Side Dishes, Snacks, Recipes, Fruit, Organic, Vegan, Vegetarian, America, Slow Cooking,
I love this time of the year, when the weather starts to turn a little colder, and forces us indoors. I love the changing of seasons - it makes me feel creative, as there are so many different fresh food options with each season. In Washington, August through October is the season of bountiful apples, pears, plums, peaches, nectarines, and many other tree ripening fruits. I think that many people buy applesauce because, it's less expensive at the stores, but even more than that, they don't realize how easy it can be to make yourself. If you have apple farmers in your area, take a family trip and buy a box or two of apples, I think you will be surprised how much you will spend. The farmers in this area charge around $.40 a pound for seconds (perfectly edible apples that don't look perfect so they can't sell them in the stores, which are perfect for saucing). I love making applesauce because it makes the house smell delicious all day long. When I first started making applesauce a few years ago I had tried different recipes that all called for sugar. Every time I made the sauce I added less sugar until I realized, it doesn't need any! This is such a simple recipe and such great apple flavor. I try to make it a fun event for the kids as well, they get to help me sauce the cooked apples and of course they get to taste the fruits of our labor!
CROCKPOT APPLESAUCE
Ingredients:
As many apples as you can fit in your Crockpot, quartered (the best sauce is made of 2-3 different kinds of apples, varying in sweetness)
1/4 cup water
Dash of cinnamon to taste
Directions:
Wash and quarter apples, place in Crockpot.
Add water and cinnamon. Cover and let cook on low for 8-10 hours or high for 5-6 hours.
Towards the end I lift the lid and mash up a bit with a potato masher, that way I can see if it's ready or not. It's ready when the apples are very soft and mash easily with the masher, if there are still big chunks you need to cook the apples longer.
When the apples are ready, ladle the cooked apples into a food mill and sauce the apples, leaving behind the apple peels and seeds. If you don't have a food mill you can peel and core the apples and mash with a potato masher for a little chunkier sauce, but very pretty. Be creative with this, if you like more seasoning you can add some allspice or nutmeg, some people like to add sugar and lemon juice, I prefer less sugar.
I always freeze my applesauce, it's so easy. I just ladle the applesauce into quart freezer Ziplock bags and label, that's it! You can thaw in the refrigerator or in warm water if you need it to thaw more quickly, then place the sauce in a jar (or freeze it right in the jar, leaving a 1/2 inch of room at the top for expansion.

Posted by Jenni Burns Categories: Snacks, Recipes, Nuts, America, Dehydration, Roasting,
This is a recipe I got from the Nourishing Traditions cookbook. This cookbook is an amazing resource for traditional food preparations, I've gained a wealth of information on how the foods we eat break down in our system to provide us with the nutrients we need to be healthy. I love this simple recipe because while almonds are a very nutritious snack they are even better for you when prepared this way. When nuts are soaked overnight in a salt water brine then dried in a warm oven or dehydrator, they are easier to digest, and their nutrients more readily available. When the temperature is kept low for drying the nuts, the enzymes that are activated through the soaking stay in tact providing more nutrients than if they were roasted in a hot oven.
My whole family loves it when we make these, they are a yummy treat. The kids love helping me make them as well! As you can see from the photo, my little girl Guenna is being quite the little helper, moving the Crispy Almonds from the dehydrator tray to the airtight container. Check out the recipe after the break.
Click to continue reading Crispy Dehydrated Almonds Recipe

Posted by Jenni Burns Categories: Dinner, Lunch, Quick Meals, Recipes, Poultry, Salad, Vegetables, America, Grilling,
This is a great one for summer time cooking when it's hot and all you can think about it staying away from the hot oven, and yet you still have to feed your family. The best way to prepare this recipe is to cook the chicken ahead of time before it gets hot!
CHICKEN CAESAR SALAD WRAP

Makes 4 Wraps
Ingredients:
2 Chicken breasts, cubed and grilled or fried
2 Heads Romaine lettuce, chopped
Johnny's Caesar Dressing
1 cup fresh grated Parmesan cheese
Dash of pepper
4 flour tortillas, whole wheat, spinach, plain, mulitgrain, you choose!
Directions:
Cook the chicken however you desire and set aside to cool.
Toss together chopped lettuce, dressing, pepper, and cheese. Add chicken to the lettuce mixture and stir lightly.
Warm tortillas and serve up the wraps at the table as the warmth from the tortilla will cause the lettuce to wilt if left to sit. Enjoy!
For some variety you can mix things up a bit. The other night we made the wraps with spinach and blue cheese dressing. Be creative, you can put any kind of salad in a wrap to add a little excitement to your salad! Try BBQ sauce on your chicken without dressing on the salad just use extra BBQ sauce. Hey McDonald's is doing it, but I'm sure it's much better homemade!

Posted by Jenni Burns Categories: Quick Meals, Recipes, Condiments,
My friend Becky gave me this vinaigrette recipe - I tried it, and it was delicious! I love vinaigrette dressing for salad, they are light and tasty. She got the recipe from "America's Test Kitchen Family Cookbook."
Basic Vinaigrette
Makes about 1 cup
Prep Time 10 minutes
INGREDIENTS:
3/4 cup extra-virgin olive oil
3 Tablespoons vinegar (I usually use basalmic, but the recipe calls for red or white wine vinegar)
2 teaspoons minced shallot or red onion (sometimes I'll even use a bit of a mild yellow onion instead)
2 teaspoons Dijon mustard
1 1/2 teaspoons minced fresh herbs (thyme, oregano, basil, tarragon, parsely, rosemary or a combination, also you can use about 1/2 teaspoon dried thyme, rosemary or oregano)
1 garlic clove, minced
1/2 teaspoon salt
1/4 teaspoon pepper
DIRECTIONS:
Shake all of the ingredients together in a jar with a tight-fitting lid. The dressing can be refrigerated for up to 7 days. When you want to use the dressing, remove from the refrigerator a couple hours ahead of time and bring to room temperature, then shake vigorously to recombine before using. If you are going to use the dressing in a few days you can just leave it out.

Posted by Jenni Burns Categories: Breakfast, Recipes, Fruit, Grains, America,
My kids love it when they hear the Vita-Mix (a high powered blender) grinding wheat in the morning because they know that it probably means I am getting ready to make pancakes! These whole wheat pancakes are delicious. If you are used to white flour pancakes you will be surprised to see how moist and flavorful these taste. I altered this recipe from one of my favorite cookbooks, "The Joy of Cooking," by Irma S. Rombauer and Marion Rombauer Becker. I hope you enjoy them as much as we do!
Whole Wheat Blueberry Pancakes
INGREDIENTS:
3 cups whole wheat flour
2 teaspoons salt
3 1/2 teaspoons baking powder
6 tablespoons sugar (optional-I leave this out)
1 tablespoon cinnamon
2 1/2 cups milk
3 eggs (lightly beaten)
6 tablespoons melted butter
1 cup blueberries
DIRECTIONS:
Sift the dry ingredients into a large bowl.
In a separate bowl mix together wet ingredients. Pour wet ingredients into flour mixture and stir well. Add blueberries and stir until mixed into the batter.
Scoop batter out with a 1/4 cup measure and pour onto greased skillet in rounds.
Cook on one side until bubbly, flip and cook until golden brown.
Slather on the butter and 100% maple syrup and enjoy!
This recipe should make around 18-20 pancakes.

Posted by Jenni Burns Categories: Breakfast, Dinner, Comfort Food, Quick Meals, Recipes, Vegan, Vegetables, Vegetarian, America, Frying,
In many American homes the potato is a staple food. In our home, while they would not necessarily be considered a staple, they are definitely enjoyed every now and again, as a side dish or even as a main dish. I like to serve them fried, as a main dish, along with a salad and/or corn on the cob or another steamed vegetable. They are very simple and easy to prepare. You can easily adjust this recipe based on how many people you are serving and whether you will be using it as a side dish or as a main dish. My recipe will serve 4 adults as a main dish. You can use any kind of potato, sweet potato or yams (you will need to cook sweet potatoes/yams longer as they are a much harder vegetable).
Seasoned Fried Potatoes
INGREDIENTS:
5-6 medium sized potatoes
2-3 Tbsp olive oil
1 clove minced garlic
Johnny's Seasoning to taste
Fresh herbs to taste (you could use many different kinds of herbs, oregano, rosemary, I've tried thyme and that was very yummy. Be creative!)
DIRECTIONS:
Wash and peel potatoes, or leave the peel on if you wish. Poke with a knife or fork several times (this can be a great stress reliever but just be careful!)
Partially cook in the microwave. I usually put them in for 3-5 minutes, turn and flip a couple times checking for doneness. You want the potatoes to be partially cooked, not too hard and yet still firm so they don't fall apart.
Oil your pan, cut potatoes into small cubes and add to pan. Toss in your herbs and spices and cook until they are nicely browned. Serve potatoes by themselves or drizzle a healthy serving of ketchup all over them. Enjoy!
© Gear Live Media, LLC. 2007 – User-posted content, unless source is quoted, is licensed under a Creative Commons Public Domain License. Gear Live graphics, logos, designs, page headers, button icons, videos, articles, blogs, forums, scripts and other service names are the trademarks of Gear Live Inc.