Posted by Kate McQuown Categories: Dinner, Holiday Cooking, Kosher Cooking, Recipes, Salad, Vegan, Vegetables, Vegetarian, North Africa, Frying,
Rosh Hashanah started on Friday night this year, so make-ahead dishes are essential to the cook's sanity. The previously posted beet salad keeps for days, and so does today's Moroccan Beet Green Salad, though the flavoring strengthens a bit after 3 days or so (not that strong flavor bothers me!) Beets still attached to their greens seem fresher, and the greens are a powerhouse of vitamins A and C, iron, potassium, and calcium, plus fiber. Properly cooked and seasoned, greens are swooningly delicious, yet even a huge serving is low calorie. In order to provide those huge servings, I usually buy extra spinach (this year buy in a bunch, not a bag, or buy a bunch of Swiss chard instead) and mix both greens together. This salad's lemony spiciness complements the holiday's rich meat and chicken main dishes.
Click to continue reading Moroccan Beet Green Salad Recipe
Posted by Kate McQuown Categories: Dinner, Holiday Cooking, Kosher Cooking, Recipes, Salad, Vegan, Vegetables, Vegetarian, Europe, Boiling,
I fell in love with Judaism one bite at a time—a rugelach here, a matzoh ball there, a crispy serving of potato kugel with the brisket.
Rosh Hashanah, the Jewish New Year, is so sensibly sited when the year is really brand new, as the children return to school and the brisker days encourage resolution and effort. To make the new year sweet, we are also encouraged to serve foods like apples dipped in honey. For my family, no holiday dinner would be complete without Fresh Beet Salad. This wonderful dish adds glowing color, firm texture, and tart sweetness. It's fast, easy, keeps for days, and will convert virtually all beet haters instantly to this inexpensive, filling and vitamin and mineral-packed vegetable. What's more, the greens attached to those beets are nutritious and yummy, too—more on that in my next post.
Click to continue reading Fresh Beet Salad Recipe
Posted by Janie Franz Categories: Dinner, Recipes, Fruit, Vegetarian, Frying,
Everyone has a favorite apple recipe. This one is mine. Coming from Tennessee, my mother loved pork (pork chops, fried ham, fried slices of pork loin). She always fried up a pan of apples to eat with the pork. I also fry apples to serve with pork or potato pancakes.
INGREDIENTS:
3 apples
3 Tbls. butter
Salt to taste, optional
Preparation: You can peel the apples if you wish. Core the apples and slice thinly. Melt the butter in a small iron skillet. Put the apples in and cook over low to medium heat, covered, for 10 minutes. Turn the apples so that they all have a chance to be basted in the butter. Cook the apples, without the lid, letting the slices caramelize in the butter. Watch carefully so that the slices do not burn. Some people just want the apples cooked through. Others, like myself, appreciate the caramelization on the apples.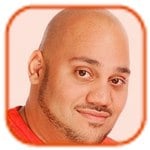 Posted by Andru Edwards Categories: Dinner, History, Vegan, Vegetables, Vegetarian, Middle East, Boiling, Frying,
Here on Food Squeeze, we will feature interesting food-related videos from time to time. This one is from the Cooking with Aphrodisiacs series, and takes a look at asparagus. Aside from the not-so-subtle forced overtones in regard to the shape of asparagus, the video does provide a bit of knowledge. For example, long ago, you could find asparagus stalks that grew 12 feet out of the ground, and has been grown as a medicinal herb for over 2,000 years. Check out the video above, and let us know what you think.
Posted by Janie Franz Categories: Dinner, Summer Cooking, Salad, Vegan, Vegetables, Vegetarian,
When we think of summer, cooking in a hot kitchen is the last thing we want to do. That's why salads, cold soups, and quick grilled entrees have become some of summer greatest culinary pleasures. This week, we're going to look at salads and salad dressings.
Any vegetable can be used in a salad, either as the base or as a delicious tidbit in a lovely bowl of lettuce. Leftover cooked vegetables (lima beans, broccoli, peas, asparagus, carrots, beets, etc.) are great additions, as well as many of their counterparts served raw. Sprouts, raisins, celery, various nuts, onions, garlic, capers, and olives are also great in salads. Even sliced apples, pears, mangoes, and oranges can add sweet taste and texture. Cheeses and cooked meats and chicken can kick up a salad from a beginning or ending of a meal to its main attraction. Edible flowers have historically been used in salads. They can be ordered from organic gardeners or from food suppliers.
Chef Scott suggests serving a salad at the end of a meal or between courses to cleanse the palate and prepare for a luscious dessert or piquant course.
© Gear Live Media, LLC. 2007 – User-posted content, unless source is quoted, is licensed under a Creative Commons Public Domain License. Gear Live graphics, logos, designs, page headers, button icons, videos, articles, blogs, forums, scripts and other service names are the trademarks of Gear Live Inc.