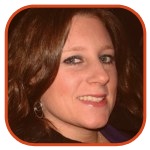 Posted by Vicky Lane Categories: Cuisine, Fish, Meal Time, Dinner, Lunch, Preparation, Broiling, Specials, How To, Quick Meals, Recipes,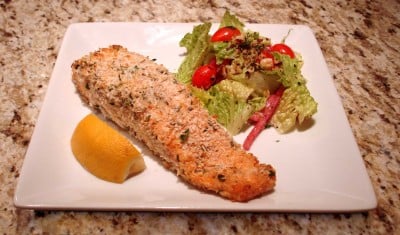 One of my favorite, recent creations is a light, alternative to fried fish that is easy but still packs a ton of flavor. Panko Crusted Salmon is a great go-to meal during the week that literally takes maybe 20 minutes to prepare and broil. In this recipe, I used Norwegian Salmon, mostly because it always looks so great at the seafood counter but also because the flavor is amazing. Most fish would work with this recipe but it is perfectly matched with Salmon.
Panko is the Japanese term for bread crumbs and in my opinion creates a much crunchier, crispier crust on anything. If you are looking for a better alternative to bread crumbs, panko is by far the way to go. They are light and flaky and can be used for toppings on casseroles or even filler to crab cakes (it can really replace anything requiring bread crumbs). I love panko crusted seafood but have also used these delicious, airy crumbs to crust chicken and pork chops. Panko can absorb seasoning well (as they are rather bland alone) and don't make foods heavy like bread crumbs usually do. Panko is perfect when you want a crunch without frying and can be found at most grocery stores and all Asian specialty stores.
Panko Crusted Salmon
Serves 4
Prep Time : 10 minutes
Cook Time: 10 minutes
Ingredients
4 Salmon Fillets (6 oz each)
Nonstick Cooking Spray
1 Tbs Rosemary chopped finely
1 Tbs Parsley chopped finely
Dijon Mustard
3/4 cup panko crumbs
Salt and pepper
Lemon wedges
Click to continue reading Recipe: Panko Crusted Salmon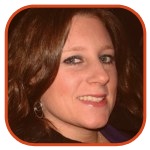 Posted by Vicky Lane Categories: Cuisine, Cheese, Fish, Shellfish, Dinner, Lunch, Side Dishes, Comfort Food, How To, Product Reviews, Recipes, America,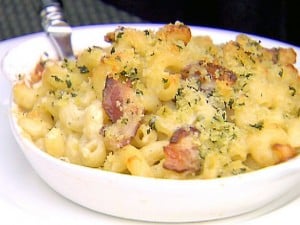 As a Foodnetwork addict I am constantly experimenting with great recipes from from my favorite shows. On Easy Entertaining with Michael Chiarello on an episode entitled "Pot luck challenge", Jan Birnbaum, chef and restaurateur, caught my eye with an upscale, hearty mac n' cheese.
The original recipe called for shrimp, which I was all about, but after visiting the seafood counter at Whole Foods, husband and I couldn't resist the lobster meat (shrimp vs. lobster? no contest). So we splurged justifying that this would be our Superbowl Sunday feast.
Here is my adaptation of Jan's recipe:
Ingredients
1 box medium shell pasta
2 tablespoons extra-virgin olive oil
1 cup tasso ham or bacon (I used bacon)
5 large shallots, minced
1 clove garlic, mined
1 1/2 tablespoons all-purpose flour
1 cup white wine (see review below)
2 cups cream
1 cup grated fontina
1/2 cup grated Cheddar (I prefer mild but sharp would be great too)
2 tablespoons grated Parmesan
6-8 oz lobster meat cut up in good bite size chunks (we bought the precooked tub at the seafood counter)
2 cups gently packed spinach
Kosher salt and ground white pepper
Hot pepper sauce, to taste (recommended: Tabasco)
1/2 cup bread crumbs ( I used panko, my new favorite thing)
1/4 cup chopped Italian parsley leave
Click to continue reading Recipe: Lobster Macaroni and Cheese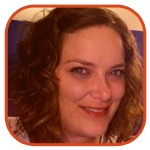 Posted by Jenny Lewis Categories: Dinner, Lunch, Side Dishes, Quick Meals, Recipes, Summer Cooking, Fruit, Salad, Vegetables, Vegetarian,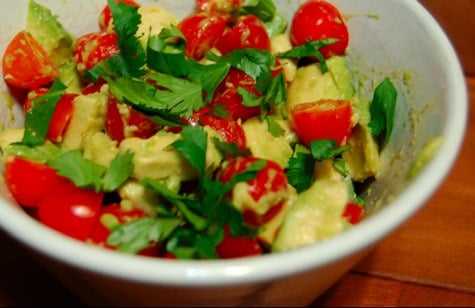 It's summer, and the food lobe of my brain turns to one thing when the weather starts warming up - avocados. Being on the East Coast, avocados are definitely my favorite summertime-only indulgence, and they are well worth the wait in all of their forms. Another recipe from Clean Eating magazine, these Avocado Salad Wraps are fantastic as a light lunch or, when paired with some bread or tortillas, a stove-free dinner on a hot day.
Ingredients:
2 T Dijon mustard
1 medium ripe avocado, diced
1 medium ripe tomato, chopped into pieces the same size as the avocado
1/4 cup cilantro
lime juice (optional)
4 big lettuce leaves (romaine works great)
Preparation:
Combine the first four ingredients in a bowl. If the wraps aren't going to be eaten right away, toss some lime juice into the bowl with the salad.
Divide the salad between the 4 lettuce leaves, wrap and enjoy! Or, if you're like me, eschew the lettuce altogether and eat the salad straight out of the bowl.
Read More

|
Clean Eating Magazine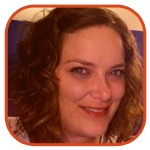 Posted by Jenny Lewis Categories: Dinner, Lunch, Side Dishes, Recipes, Summer Cooking, Cheese, Salad, Vegetables, Vegetarian,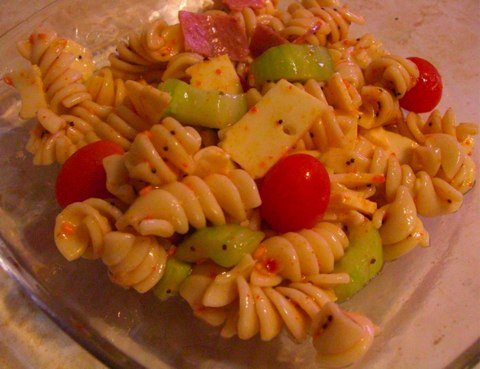 This pasta salad is one of my favorite potluck contributions. Because of the fact that the pasta has to be completely cool - at most room temperature - before assembling the salad, it's a great dish to start at night and finish the next day. Here's a recipe for a great Summer Pasta Salad:
Ingredients:
1 Lb smallish, shaped pasta (rotini, farfalle, macaroni, anything small and easily fork-able)
1/2 bottle of Italian dressing (not creamy)
4 T Salad Supreme
1 12 to 14 inch cucumber or two smaller ones, peeled and seeded
1 pint cherry or grape tomatoes, washed and halved
4 ounces Provolone cheese (this is usually 4 slices of prepackaged sliced cheese)
4 ounces salami (again, usually 4 slices of prepackaged sliced meat, but this can also be 4 ounces from a whole salami)
Click to continue reading Recipe: Summer Pasta Salad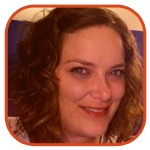 Posted by Jenny Lewis Categories: Dinner, Lunch, Quick Meals, Grains, Poultry, Grilling,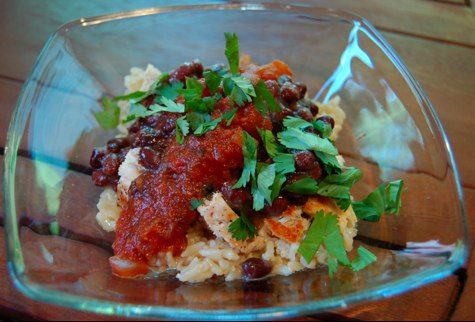 Beans and rice, rice and beans. Endorsed by scores of nations worldwide, beans and rice provides a balance of protein and carbs that can hardly be beat (not to mention the combination creates a very thrifty meal). Add some chicken for an extra protein bump and some salsa for flavor, and you have a dinner that's quick, healthy and delish.
This recipe came to me via the print edition of Clean Eating magazine, which I highly endorse.
Click to continue reading Recipe: The Perfect Protein, Rice and Beans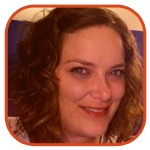 Posted by Jenny Lewis Categories: Dinner, Lunch, Recipes, Poultry, Far East, Boiling,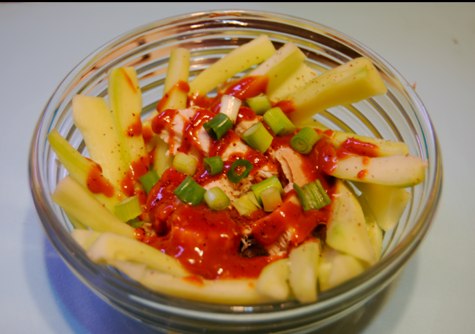 I love Chinese food. If I had my way, I'd have it at least once a day, every day. I'm lucky enough to have four Chinese delivery options in my neighborhood, and you can bet I know exactly which one to call depending on what I have a taste for that day. But when I came across this recipe on the Internet one day, I had to try it. I think that I am safe in saying that my calls to delivery joints might become a little less frequent.
Click to continue reading Recipe: Bang Bang Chicken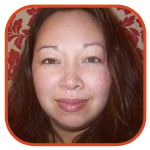 Posted by Monica Edwards Categories: Dinner, Side Dishes, Recipes, Salad, Vegetables, Vegetarian, America,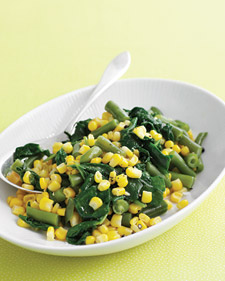 I prefer to have vegetables prepared with every dinner that I serve my family, so it is nice to come across a recipe that is easy to prepare while the entree is cooking away. True, the kids may pick and choose which veggie is their favorite, as my 4-year-old would, but I enjoy all three as I hope your family will. This recipe calls for frozen vegetables to save time, but I always love to use fresh when given the choice…up to your preference.
Ingredients:
1 tablespoon olive oil
1 pkg. 10 oz. frozen corn kernels
1 pkg. 10 oz. frozen cut green beans
5 oz. fresh baby spinach
1/4 teaspoon dried thyme leaves
2 teaspoons white wine vinegar
coarse salt and ground pepper
Preparation:
Heat oil in a large skillet over medium-high, add corn and green beans, and cook about 4-6 minutes, until green beans are warmed through. Next add the thyme and spinach, seasoning with salt and pepper. Toss until spinach is wilted, about 1-2 minutes, then stir in the vinegar. Season to taste with salt and pepper. Serve in a bright dish for added pizazz.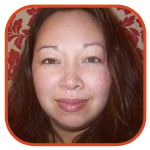 Posted by Monica Edwards Categories: Dinner, Lunch, Side Dishes, Quick Meals, Recipes, Salad, Vegetables, Vegetarian, America,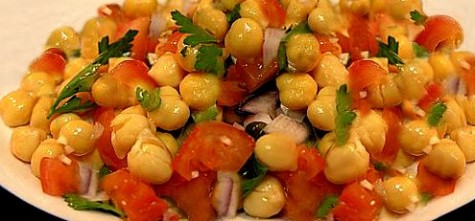 I absolutely love salads, so when I come across a new recipe, I have to share it with everyone - we all could use more veggies in our diets. This recipe is quite simple and tasty, as well as pleasing to the eye—because I am a huge believer in that we first eat with our eyes, before our mouths.
Ingredients:
3 ounces baby arugula
2 scallions, thinly sliced
1 15 oz. can of chickpeas, rinsed and drained
1 cup halved cherry tomatoes
1/4 cup walnuts, toasted if desired(my preference)
2 TB red wine vinegar
2 TB olive oil
coarse salt and ground pepper to taste
Preparation:
In medium bowl, layer the first 5 ingredients and set aside. In separate tightly lidded container, combine vinegar, oil, salt, and pepper; shake until blended. Pour directly onto salad and toss.
Enjoy a fresh, quick salad.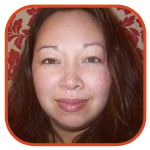 Posted by Monica Edwards Categories: Dinner, Recipes, Beef, Meat, America, Roasting,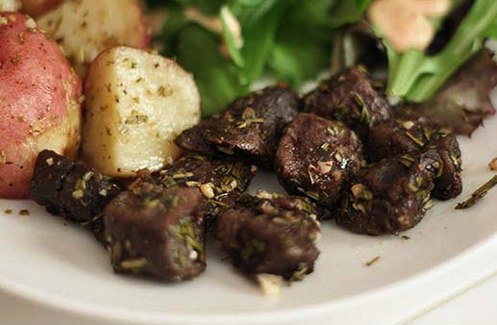 When our family is enjoying any kind of meat dish, I love to break out the horseradish and announce to whoever is within earshot, "Horseradish makes EVERYTHING taste better". So when I came across this recipe in Everyday Food for beef skewers with rosemary (one of my favorite herbs to cook with), my mouth started watering at the thought of dipping the yummy skewers into a horseradish dipping sauce, bringing the whole dish to a new level.
Ingredients:
3 flat iron (shoulder top blade) steaks (1 1/2 pounds total, with gristle removed)
1/2 cup reduced fat sour cream
1 tablespoon prepared white horseradish, drained
2 garlic cloves
2 tablespoon fresh rosemary leaves
1 tablespoon olive oil
coarse salt and ground pepper
Eight 6 inch wooden skewers
Click to continue reading Recipe: Rosemary Beef Skewers with Horseradish Dipping Sauce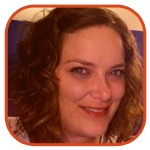 Posted by Jenny Lewis Categories: Dinner, Side Dishes, Recipes, Vegetarian,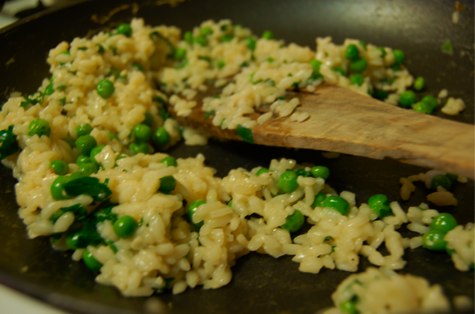 Risotto has a reputation for being tedious, laborious, and finicky. To some extent, I agree. It takes a while to prepare, you have to have your mise en place* on point, and if you're really hungry you could end up eating your fill WHILE you're cooking dinner. However, if you have some time and don't mind putting up with a tired arm from all of the stirring, risotto can be one of the most satisfying meals or elegant sides you'll ever make.
Ingredients:
2 T olive oil
1 small onion, diced
2 cloves garlic, minced (or 2 teaspoons minced garlic from a jar)
Black pepper to taste
1 cup Arborio rice
2 to 3 cups chicken or vegetable broth
1/2 cup chopped fresh flat leaf parsley (also called Italian - this is NOT curly parsley)
1/2 cup frozen peas (I use petite sweet peas but any kind work)
1/4 to 1/2 grated Parmesan cheese (as always, fresh is best but the pre-grated stuff from the store works just as well)
Click to continue reading Recipe: Pea and Parsley Risotto
© Gear Live Media, LLC. 2007 – User-posted content, unless source is quoted, is licensed under a Creative Commons Public Domain License. Gear Live graphics, logos, designs, page headers, button icons, videos, articles, blogs, forums, scripts and other service names are the trademarks of Gear Live Inc.