Posted by Janie Franz Categories: Food Trivia, History, Condiments, Spices,
Pepper was used to pay taxes in ancient times and even rents in England in the Middle Ages. One of it's first internal uses was as a medicinal remedy for intestinal problems and to treat the fevers of malaria and cholera over 4,000 years ago. Considered an appetite stimulant by many healers, pepper soon found its way into culinary uses, adding its fiery, pungent flavor to many dishes.
Pepper was first grown in India, and today that country produces half of the world's supply. It traveled to Malaysia, Indonesia, and Southeast Asia 2,000 years ago. Today, pepper is also grown in Sri Lanka, China, Madagascar, and Brazil.
Posted by Janie Franz Categories: Food Trivia, How To, Condiments,
Add a bit of salt to baked goods. It will balance the flavors of the sweets.
A pinch of salt to egg whites will increase their volume when you whip them for meringue.
Salting eggplant will make them sweat out their bitterness.
Don't salt steaks before grilling. They will brown but be drier because the salt will draw out the moistness from the center. Salt afterwards.
Always add a bit of salt to any bread recipe. It will have a finer texture and more flavor. But, add it after you have proven the yeast (after the yeast froths) or mix it in with the flour.
Posted by Janie Franz Categories: Food Trivia, Condiments,
Add some extra zing in your recipes by adding a different kind of pepper to your favorite dishes. There are four different pepper varieties, though they are really from the same plant.
Green peppercorns are treated with sulphur dioxide to preserve their green color. They are not usually dried, but preserved in salt, brine, or vinegar. They can also be frozen, dehydrated, and freeze-dried. They have a mild flavor and can be eaten whole, without grinding.
The mainstay of the pepper family is black pepper and has a strong flavor. Green peppercorns are picked, boiled briefly, then spread to dry. As they dry, the peppercorns turn black. They are sold whole for grinding in a pepper mill or commercially ground and put in tins.
Click to continue reading Types of Ground Pepper
Posted by Janie Franz Categories: Food Trivia, Condiments,
So, you thought salt was salt, right? Well, all salt is still sodium chloride, but salt comes from different sources in the world and have different textures and subtleties of flavor. There are three main types of salt: table salt, pickling salt, and rock salt. A cheap non-food grade salt, rock salt comes in bigger crystals and is used to melt ice quickly when making ice cream or for clearing your sidewalk. Pickling salt is used to make dill pickles or other brine vegetables. It is similar to table salt, except it will cake and clump.
Click to continue reading Types of Salt
Posted by Janie Franz Categories: History, Condiments,
Salt has been with us for thousands of years. The Egyptians used salt to preserve mummies 3,500 years ago, and the Chinese were using salt some 5,000 years ago for medicinal purposes. Salt was used in pottery making, preserving meat and fish, dying cloth, and cleaning a variety of objects. Our grandparents knew that their livestock needed salt and provided large blocks of salt, called salt licks, for their cattle. Today, it has 14,000 known uses, including seasoning our food.
In various times in ancient history, salt has been used for currency. In ancient Greece, slaves were bought with salt. Therefore, if someone acquired a lazy slave, it was said that the slave "wasn't worth his salt."
Salt also has been the cause of social unrest and even warfare. In England, British monarchs gained revenue for their treasuries through taxes on salt. These were often steep for a commodity that was so essential that made a loyal subject turn smuggler, bringing in shipments of plain salt. Even Thomas Paine, the Revolutionary War journalist and political activist, wrote of the high British salt tax shortly after the Revolutionary War.
In many cultures, even today, it is polite to offer guests bread and salt. Giving the bride and groom salt on their wedding day is considered good luck.
Posted by Janie Franz Categories: Quick Meals, Recipes, Condiments, Salad, Far East,
This simple Sesame Thai Salad Dressing recipe requires just four simple ingredients. This one is especially good when poured over leaf lettuce, mandarin oranges, cooked asparagus, and slivered almonds:
Sesame Thai Dressing
Ingredients:
1/4 cup white vinegar
1/4 cup sesame oil
1 teaspoon brown sugar
1/4 cup soy sauce
1 tablespoon Hoisan sauce
Put all ingredients into a bowl, add the oil, and whisk together.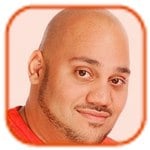 Posted by Andru Edwards Categories: Quick Meals, Recipes, Condiments, Salad,
Here is a recipe for a great-tasting homemade Balsamic Vinegar dressing!
Balsamic Vinegar Dressing
1/3 cup vinegar
1/3 cup oil
1 teaspoon Dijon mustard
½ teaspoon marjoram
1 teaspoon salt
1 teaspoon shallot, minced (optional)
1/4 teaspoon pepper
Put all ingredients in a small bowl. Combine by whisking or using an emulsion blender.
TIP: Chef Scott suggests soaking the shallot in vinegar to take the bite out before mincing it.
Posted by Janie Franz Categories: Quick Meals, Recipes, Condiments, Salad,
If you are looking for a quick and easy salad dressing that you can make at home, this Green Herb Dressing should fit the bill:
Green Herb Dressing
Ingredients:
3 tablespoons oil
1 tablespoon vinegar
2 tablespoons lime juice
up to 1/3 cup water
1 green onion, minced
1 teaspoon fresh rosemary
1 tablespoon parsley
Put everything into a container and blend with an emulsion blender. Take note that the Rosemary will keep it's shape when all is said and done.
Posted by Janie Franz Categories: How To, Condiments, Salad, Vegan, Vegetarian,
Freshly made salad dressings can enhance any salad green. The trick is to produce a dressing that is light without masking the subtle flavors of the salad. A splash of olive oil or balsamic vinegar often is all that is needed.
For those who can't bear their salad greens naked, we recommend good olive oil, either extra virgin - or the new - lighter-tasting varieties. Either white vinegar or cider vinegar can be used in many salad dressing recipes.
Chef Scott's tip: For any salad dressing, always whisk the oil into the vinegar either before adding the other ingredients or afterwards. This will keep the oil from "breaking" or separating from the dressing. But if you are dressing the salad before plating and will not be serving the dressing on the side, you can just mix and pour. Whisking the oil into the dressing, however, is a good habit to get into.
Posted by Janie Franz Categories: Utensils, Kitchen Gadgets, Condiments, Salad,
The Salad Chef is ideal for the extreme home gourmet cook. You create your salad dressing mixture in the glass carafe, which has pre-marked lines for oils and vinegars. Then, you insert the mini battery-powered emulsifing blender (what Emeril often calls a "Boat Motor") into the carafe and blend away. The Salad Chef comes with an instruction booklet and fill-line charts so you don't even have to measure
The Gourmet Oil Mister is a sleek stainless steel container that can be filled with oil or even a thin salad dressing. You pump the can to build up the pressure and then spray onto your salad. You can also use it to spray pans or directly onto meats, fish, or veggies. Many of the commercial oil sprays have additives (usually alcohol) to atomize the oil. Pump sprays are an alternative, but even then you can't always get your favorite brand of olive oil or other vegetable oil in them. This way, you can use your favorite oils and not add something non-food related to your meal.
© Gear Live Media, LLC. 2007 – User-posted content, unless source is quoted, is licensed under a Creative Commons Public Domain License. Gear Live graphics, logos, designs, page headers, button icons, videos, articles, blogs, forums, scripts and other service names are the trademarks of Gear Live Inc.