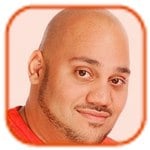 Tweet
Posted by Andru Edwards Categories: Celebrities, Health & Beauty,
Julianne Moore's daughter thinks she looks better air-brushed.
The 53-year-old actress admits Liv, 11, prefers her photographs when they've been professionally touched up as it erases the freckles she has on face and body. "Sometimes a magazine wants to see my actual skin, and other times they'll airbrush [the freckles] out. I don't care either way. [But] once my daughter [Liv] saw me on a cover where I had no freckles and said, 'That doesn't look like you at all!' And then - just like a kid - 'I like you better without them.' Thanks!" Julianne told the March issue of Redbook magazine.
The flame-haired beauty published a children's book in 2007 based on her childhood nickname, Freckleface Strawberry, in a bid to tackle the stigma attached to freckles and red hair. "When I read to children's groups, I warm up to them by asking, 'Have you ever seen anybody with as many freckles as I have?' And they all say, 'Nooo!'" she previously said.
Click to continue reading Julianne Moore's Daughter Prefers Her Air-Brushed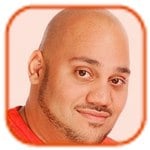 Tweet
Posted by Andru Edwards Categories: Celebrities,
Taylor Swift will never pose naked for a photo shoot.
The "22" singer has no intention of stripping off for a magazine or in her videos like many of her pop rivals, such as Miley Cyrus and Rihanna, because she doesn't think it's necessary for her to "push the envelope" by revealing her body.
"I find it relatively easy to keep my clothes on because I don't really feel like taking them off. It's not an urge I have. For me 'risky' is revealing what really happened in my life through music. Risky is writing confessional songs and telling the true story about a person with enough details so everyone knows who that person is. That's putting myself out there, maybe even more than taking my shirt off," she told Glamour.
The 23-year-old musician also revealed she likes to have the upper hand when it comes to dating and will often "freeze-out" guys from her life who she believes are playing with her emotions: "[What's freeze-out?] You don't respond to any of his texts or calls until he does something desperate [like] shows up. Or he calls and leaves a voicemail. Something that makes it very clear to you that he's interested."
Click to continue reading Taylor Swift Won't Ever Pose Naked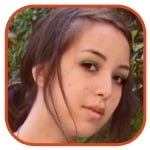 Tweet
Posted by Robin Paulson Categories: Celebrities, Editorials, Fashion Designers,
No one is apparently looking more forward to swimsuit season than Jessica Simpson, who flaunts her dramatic post-baby body in a series of photos for her eponymous line's upcoming collection.
Photographed by Ellen Von Unwerth, the mother of two models a curve-hugging white swimsuit (seen to the right and after the jump) in a couple photos and some floral frocks in others (seen after the jump). "This swimsuit is feminine and a little retro in its detailing... It's very sexy, but it still leaves something to the imagination. And the shape is incredibly flattering," Simpson said.
Unwerth shot the images at a residence outside of Santa Barbara back in November.
Simpson, 33, explained the inspiration behind her Spring/Summer 2014 line: "This season we brought a feminine take to the current trend toward casual... For instance, pairing a loose-knit sweater or an oversize worn-in denim jacket over a dainty floral print romper, or adding a touch of a pastel rose print to the lapel of a moto jacket. You'll see a lot of floral throughout the line—perfect for spring."
Click to continue reading Jessica Simpson Shows Off Weight Loss in Her Spring 2014 Ads
Read More

| People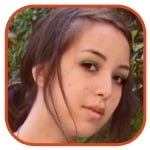 Tweet
Posted by Robin Paulson Categories: Health & Beauty, Models,
"I think the whole culture's screwed up... They retouch 20-year-olds. I work with them, and I see the pictures, and I know that they've retouched this and that and that and this. I just go, 'She doesn't even have any wrinkles!'"
- Linda Rodin - a 65-year-old model, former stylist, and successful owner to an eponymous skincare line - points out the absurdity with retouching young models in fashion campaigns these days.
(Make sure to check out other notable quotes.)
Read More

| Huffington Post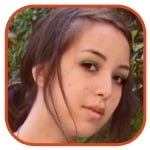 Tweet
Posted by Robin Paulson Categories: Models, News, Sales,
Although Barneys was in hot water over racial profiling allegations several months ago, the high-end retailer is making strides in the LGBTQ community with their latest ad campaign, which features trans* models.
The series - shot in black and white by famed photographer Bruce Weber - features 17 models (some professional models, while others are students, activists, and musicians) dressed in designer duds and situated among their family members. Titled "Brothers, Sisters, Sons & Daughters," the images will be accompanied by interviews with the models sharing their personal stories regarding their lives as trans* people. "I hope that my photographs and films of these 17 new friends, who are transgender men and women, convey the respect I have for them and how I stand in awe of their courage to face the world," Weber said.
Click to continue reading New Barneys Campaign Features Trans* Models
Read More

| People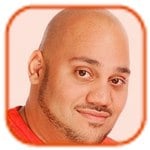 Tweet
Posted by Andru Edwards Categories: Celebrities,
Kristen Stewart is still embarrassed about an outfit she wore when she was 11.
The Snow White and the Huntsman star still smarts when she thinks about her styling at the premiere of 2002's Panic Room - one of her early movies - which consisted of a long black trench coat over a green dress and blocky trainers.
"My biggest fashion regret? I think the pictures that they took at the premiere of Panic Room. It's like a popular image to show from when I was younger, you know, like, 'She was a kid!' And I look at that and I'm like, 'Oh... my... gosh.' It shouldn't be embarrassing because I was so young. But it doesn't even matter how young you are, you're just so, so embarrassed," she said.
Kristen, now 23, admits she was "completely goofy" as a child, and even hates her hair in the pictures. "I had like these baby hairs and I was being weird about them, so I was like, 'I'm just gonna cut them off.' And I had like these little things like poking out from under my hair and behind my ears, and a ridiculous outfit. I did not know how to get dressed up at that age at all, I didn't even know what I liked. I was just like completely... a goofy kid," she added.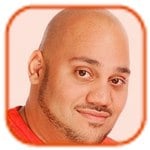 Tweet
Posted by Andru Edwards Categories: Celebrities, Rumors,
Kanye West has allegedly confronted Anna Wintour after his fiancee Kim Kardashian was overlooked for the cover of Vogue magazine.
The 36-year-old rapper is reportedly "insulted" that the fashion editor, who he deems a close friend of his, picked filmmaker Lena Dunham over his beau for the cover of February's edition.
A source told RadarOnline that Kanye - who met with Anna at the Beverly Hills Polo Lounge - argued that Kim is "just as talented as Lena, if not more so." The source added, "To Kanye it's insulting that his friend Anna is still refusing to even consider putting Kim on the cover of Vogue. He thinks Anna is listening to a bunch of 'know-nothing' corporate haters, as he put it. He's upset that Anna isn't willing to do him this personal favor and put Kim on the cover. Kanye knows that it's always been a huge dream of Kim's to be on the Vogue cover and Kanye wants to make it come true. If nothing else, Kanye is persistent."
Click to continue reading Kanye West Angry That Kim Didn't Score 'Vogue' Cover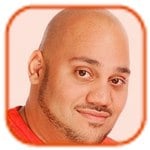 Tweet
Posted by Andru Edwards Categories: Celebrities, Fashion Designers, News,
One of Beyonce's biggest fans has offered to buy the dress she wore to the Grammy Awards for $250,000.
The "XO" hitmaker, who caused controversy with her steamy performance at the ceremony in Los Angeles on Sunday night, wore a white and sheer gown by Project Runway designer Michael Costello on the red carpet and he is currently debating whether to sell the delicate ensemble.
"There's a guy who's an obsessive Beyonce fan who offered us $250,000 for the dress. It's crazy. I'm debating. I want to keep it! It's a dream come true," he told People.com.
Michael made six dresses for the 32-year-old star for the event and previously admitted he was wowed by her "tiny, amazing" body. The blonde beauty, who is married to rapper Jay Z with whom she has a two-year-old daughter Blue Ivy, reportedly dropped 70 pounds in recent months after following a largely vegetarian diet. Once known for her curvy figure, Beyonce is now said to be a size 2.
Click to continue reading Beyoncé's Dress to Sell for $250,000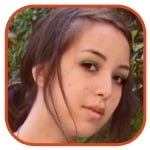 Tweet
Posted by Robin Paulson Categories: Celebrities, Fashion Designers, Videos,
Calling all Victoria Beckham worshipers!
Fans of the Spice Girl-turned-fashion designer will have the chance to see what went on behind the scenes of her stylish operation during New York Fashion Week Fall 2013. Teaming up with Skype, Victoria had cameras follow her around à la day-in-the-life style for her upcoming documentary, Five Years - The Victoria Beckham Fashion Story.
Although it's not quite a rags-to-riches story (she was Posh Spice, after all), the 39-year-old indicates in the trailer (seen after the jump!) that her pop star-to-fashion designer journey was not an easy one: "I always dreamed of designing a collection; it was always my passion. I was a Spice Girl married to a footballer. I was trying to do something that no one had really done before."
There's no word yet as to when the complete documentary will be released, but Skype claims that it's "coming soon."
Click to continue reading Skype Debuts Trailer for Victoria Beckham Doc
Read More

| Grazia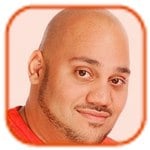 Tweet
Posted by Andru Edwards Categories: Models,
Claudia Schiffer didn't party during the 90s when she found fame.
The 43-year-old model insists she was "innocent" and didn't really embrace the rock 'n' roll lifestyle like many other models did, and instead she chose to go home after fashion shows. "I didn't really go to the parties - I'd go home after the shows. A lot of bad things can happen at fashion parties, but I wasn't aware of that at the time. I was so innocent. I wasn't aware that people were taking drugs around me and I was never offered anything. And I didn't like the taste of cigarettes or alcohol," she told the UK's Marie Claire.
Although she's doesn't regularly talk to many models from her era, catwalk stars such as Eva Herzigova, Helena Christensen and Nadja Auermann, when they do reconnect they can just pick their relationship up from where they left it.
Claudia - who is married to director Matthew Vaughn, with whom she has three children, son Caspar, 10, daughter Clementine, nine, and daughter Cosima, three - added, "Very occasionally. We're still in contact via e-mail. I might be in LA and e-mail Cindy or see Eva in London. It's very sporadic, but when I see them I can still talk to them and pick up where we left off. That's the kind of bond that I don't think will ever break. Even though there was a large amount of competition, there was also a camaraderie and we knew that we were part of that club that was very special."
© Gear Live Media, LLC. 2007 – User-posted content, unless source is quoted, is licensed under a Creative Commons Public Domain License. Gear Live graphics, logos, designs, page headers, button icons, videos, articles, blogs, forums, scripts and other service names are the trademarks of Gear Live Inc.