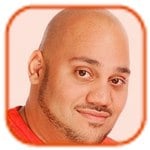 Tweet
Posted by Andru Edwards Categories: Celebrities, Health & Beauty, Models, News,
Heidi Klum was "thrilled" to get a 140-page Vogue special. The German edition of the fashion bible devoted the massive section to the country's most famous supermodel when she guest edited the latest issue. She said: "I grew up reading German Vogue and was really excited when they came to me with the idea for the 'Heidi by Vogue' issue. It was a thrill working with the team of photographers, hair stylists, makeup artists and editors. We shot the entire issue in one week - it was a group effort!"
The issue sees Heidi - who is married to singer Seal and currently expecting her fourth child - model a wide range of fashion styles and offer life, career and style tips, but she says she couldn't single out her favorite. She gushed: "I love all the stories so much that I don't favour any of them." The blonde beauty enjoyed the experience was so enjoyable she hopes to repeat it in future. She added to People.com: "I would love the opportunity to be involved in a magazine like this again. I'm always up for a challenge!"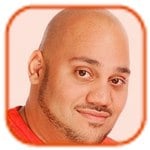 Tweet
Posted by Andru Edwards Categories: Health & Beauty, Models,
Daisy Lowe is "excited" about getting fat. The 20-year-old British model has no plans to continue modelling when she gets older because doesn't want to have to look after her body as carefully as she currently does. She said: "My biggest ambition is to do really well, but keep being a nice person and not let it affect me. Then I can buy a house and bow out. I'm going to get old and wrinkly, and when I'm older I'm going to put on loads of weight, and I'm excited about it. I think it's just really important to remember that you aren't your face."
The slender star also admitted the fashion industry can be "depressing" because of the image of extreme thinness it is seen to promote. She added to Britain's Telegraph newspaper: "I went to a casting recently, and there was a gaggle of about five 6ft Russian girls who all weigh about 6st, and I'm just not that breed of a woman. "Fashion is supposed to be fun and beautiful. But so much of the time it depresses so many people, because they think, 'We need to lose weight.' The female form is such a beautiful thing. It should be celebrated and not put down, that's the only reason I agreed to do the shows. I said, 'I'll give it a go to see if they'll hire some t**s and a**. If they will, then great!' "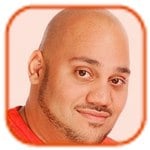 Tweet
Posted by Andru Edwards Categories: Celebrities, Health & Beauty,
Emma Thompson credits "rain" with her youthful appearance. The 'Last Chance Harvey' actress - who turned 50 last May - says she finds the wet weather in Scotland has unexpected benefits for her skin. When asked her secret to looking young, Emma said: "I think Scotland's got a lot to do with it, I spend a lot of time up there and it rains a lot, which is good for the complexion."
The British star also insists on finding the time to exercise wherever she is, regardless of the facilities. She explained: "I make sure I take regular exercise, I do anything I can lay my hands on, if I can't go to a gym like last weekend, I just put on my iPod and my trainers and trot around in the garden, whatever I've got time for I'll do." However, Emma admits it takes work and discipline to stay in shape and would love to be able to have no restrictions on her diet. She added: "If I had a super power I'd like to be able to eat and eat whatever I wanted without getting fat."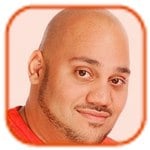 Tweet
Posted by Andru Edwards Categories: Celebrities, Fashion Designers, News,
Miley Cyrus is launching a cut-price clothing line. The Hannah Montana star has teamed with Herve Leger designer Max Azria for the fashion range, which will be sold exclusively in US chain store Wal-Mart. Speaking about 'Miley Cyrus and Max Azria' - which includes graphic print t-shirts, tops, trousers and accessories - the singer-and-actress wrote on her Twitter page: "It's soooo cute Very rocker and hey who doesn't want a great deal!!! i love u guys! I'm so exited to share this wit u. (sic)"
The range, all priced under $20, will hit stores in August Miley promises there will be another collection to follow it. The 16-year-old actress told MTV: "I love creating looks that are all about personal expression and individuality. Working with Max Azria has been an amazing experience, and I'm really excited about launching this line with Wal-Mart. There's even more to come!" Miley's close friend singer Taylor Swift also has a fashion line which is stocked in Wal-Mart.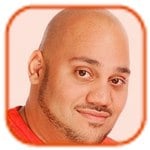 Tweet
Posted by Andru Edwards Categories: Health & Beauty, Models,
Linda Evangelista applies her make-up in 10 minutes. The Canadian supermodel - who fronted last year's Prada Fall campaign and is the current face of L'Oreal Paris cosmetics - has learnt so many beauty tricks during her 30-year career she only takes a few minutes to perfect her appearance. She said: "I did my own make-up this morning and it takes 10 minutes, tops! My best trick is to do it in natural light. I keep all my make-up on a huge mirrored tray and I just take it to whatever window is looking good that day."
However, the 44-year-old beauty is so particular about how her lips look she often turns down the industry's biggest make-up artists to make them up herself. She explained to Britain's Grazia magazine: "I can't live without lip liner - it just makes my face and defines it like nothing else. My cheekbones are sucked in and everything just sharpens. I've been using it for years and I never let make-up artists do my lip liner on shoots, not even the big ones! I don't do lipstick. I think lip liner and a slick of gloss give a much more modern and plumping effect."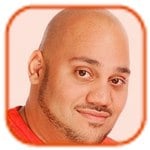 Tweet
Posted by Andru Edwards Categories: Celebrities, Fashion Shows, News,
Orlando Bloom was the special guest at New York's Burberry party. Bloom was personally invited to the glamorous event at the city's Palace Hotel rooftop by the British fashion house's creative director Christopher Bailey. Orlando - who arrived with girlfriend Miranda Kerr - said: "I wouldn't have missed it."
The British star was also seen chatting to Clare Danes and Hugh Dancy at the bash, which celebrated the unveiling of a set of new Burberry lights on top of the fashion label's new US headquarters on Madison Avenue. Hugh praised Christopher's skills as a host, adding he would never be able to organise such a successful event. He said: "I'm a great guest, but as a host, I would suck!"
Other people at the bash included model Molly Simms, 'Gossip Girl' star Blake Lively and Justin Long. Last Thursday, Mayor Michael Bloomberg declared New York Burberry Day to celebrate the new store. Christopher said: "We are all so excited about Madison Avenue. It's such an iconic building which we feel is the perfect new home for Burberry in America and will be another huge chapter in our rich history. "The aesthetic mirrors our new global headquarters in London and really emphasises to our American consumer the modern expression of the brand - a balance of what we have always stood for, what we represent today and where we are going."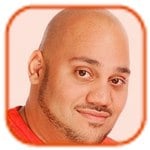 Tweet
Posted by Andru Edwards Categories: Celebrities, Fashion Designers, News, Accessories,
Handbags belonging to Madonna, Eva Longoria and Dita Von Teese are being auctioned on eBay. The stars donated their favourite bags to help raise money for victims of April's earthquake in L'Aquila, Italy.
'Entourage' stars Adrian Grenier and Debi Mazar hosted a glamorous cocktail party at the LA Salvatore Ferragamo boutique to kick off the sale, where celebrities including John Legend, Rosanna Arquette, Rose McGowan and Melissa George got to view the articles listed in the sale. Stars were also be able to purchase clothing and accessories from the label's Spring/Summer range, with a portion of the evening's takings being donated to GlobalGiving's Italy Earthquake Relief and Recovery Fund.
Click to continue reading Madonna, Eva Longoria, others donate handbags for earthquake relief auction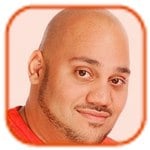 Tweet
Posted by Andru Edwards Categories: Fashion Designers, News,
Frida Giannini was named Fashion Designer of the Year at last night's Glamour Women of the Year Awards. The Italian fashion house's creative director won the accolade at the ceremony at London's Berkeley Square Gardens, where some of the world's most glamorous women were in attendance.
Kylie Minogue stole the show by winning Entrepreneur of the Year and Woman of the Year and looked stunning in a black simple dress and animal print pashmina. Samantha Cameron - wife of British Conservative party leader David Cameron - was named Accessory Designer of the Year and attended the event with her husband. Newcomer of the Year Katy Perry dazzled in a satin strapless blue dress while Amanda Seyfried - who was named Film Actress of the Year - looked pretty in a loud-print dress.
Click to continue reading Frida Giannini: Glamour Women Fashion Designer of the Year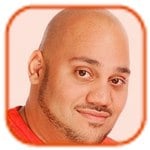 Tweet
Posted by Andru Edwards Categories: Fashion Designers, News,
Nicole Farhi thought she was going to die when she was mugged outside her home. The French fashion designer - who was choked until she was unconscious during the attack in London in April last year - made the admission yesterday as she gave evidence in the trial of one of the men accused of robbing her.
She said at London's Wood Green Crown Court: "I walked quickly to my front door. Then I heard some footsteps. The footsteps were very fast and then one hand came onto my eyes and the other onto my throat. He squeezed and I fainted. My last thought was, how stupid to die in front of my house."
The 62-year-old designer claims she woke up to find the men were taking her £8,000 wedding ring and trying to remove her Rolex watch. The watch had been Nicole's father's. When she heard the two men speaking her native French she begged to be allowed to keep the timepiece. She said: "I asked for my watch back because it had sentimental value. I was frightened, obviously. I said to them, 'Don't cut me with this knife,' in French. I said, 'Don't cut me, don't cut me.' I started speaking louder and louder and they said, 'Let's go', because I was speaking too loud."
Hearing her speaking, Nicole's husband Sir David Hare came to the door of their home. He followed the men and was able to note down the registration of the vehicle they used to escape. It is alleged brothers Matthew and Daniel Mykoo performed robberies together in wealthy areas of London between March and June last year. It is claimed Daniel would choke the pair's victims from behind until they passed out while Matthew held a knife. Matthew would then steal jewellery and other valuables. Matthew, 27, has admitted two counts of robbery but pleaded not guilty to 16. Daniel has admitted 16 counts. The trial of Matthew continues.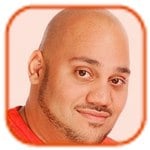 Tweet
Posted by Andru Edwards Categories: Health & Beauty, Models,
Cindy Crawford has become the face of a budget beauty brand. The supermodel, who has previously worked cosmetics giants Revlon and Maybelline, signed up to promote shop chain SPAR's Beauty Kiss toiletry range and has posed in a series of raunchy shots. The 43-year-old beauty looks sensational in the pictures, wearing a cutaway black swimsuit.
Cindy has previously said thinks she looks "pretty good" naked for a mother-of-two and is happy with the way her body has aged. She said: "I think I look pretty good for 43, but I don't look the way I did when I was 23." Cindy, who raises nine-year-old son Presley Walker and daughter Kaia Jordan, seven, with her husband of 10 years Rande Gerber, said she pays most attention to her hands and chest because they are the areas most affected by aging. She explained: "In Los Angeles, there are 65-year-old women walking around in Juicy sweatpants, and from the back you'd think they were 20. But when you see their hands or their neck, you know."
© Gear Live Media, LLC. 2007 – User-posted content, unless source is quoted, is licensed under a Creative Commons Public Domain License. Gear Live graphics, logos, designs, page headers, button icons, videos, articles, blogs, forums, scripts and other service names are the trademarks of Gear Live Inc.