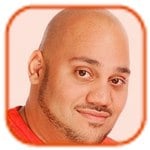 Tweet
Posted by Andru Edwards Categories: Celebrities, Fashion Designers, News,
Nicole Scherzinger is lining up a career in fashion.
The singer is said to be close to agreeing to a deal to launch her own clothing range with British brand Missguided, and she is expected to snub a return to The X Factor but remain in the UK.
"Missguided think she could be great for the brand and fashion is something she wants to get into. Nothing has been signed for next year's X Factor and it's likely that she won't be going back, so it's a great opportunity for Nicole to venture into new areas. She wants to continue working in the UK as she loves it here and feels like an honorary Brit. She's obviously going to be continuing with her music and this will be another string to her bow," a source said.
The former Pussycat Doll is keen to put her own mark on the range, and it is expected to include "sexy, tight-fitting" designs. "Expect a lot of sexy, tight-fitting dresses and plenty of sparkles in the range. She wants to really put her stamp on it and make it Schermazing," the source added.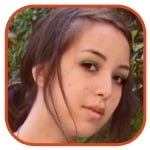 Tweet
Posted by Robin Paulson Categories: Celebrities, Models, News,
Like daughter, like... mother?
Kim Basinger has returned to her modeling roots and signed with IMG Models - the same agency with whom her 18-year-old daughter Ireland Baldwin had just landed a contract earlier this year.
"Kim has a powerful appeal on screen that will lend itself as a strong asset for us to seek innovative partnerships across the modeling and entertainment platform for Kim," said senior VP and managing director of IMG Models Ivan Bart.
The years have been kind to 60-year-old Basinger - something her daughter has previously insisted: "She looks like she's my age. Her body, I swear, it's scary."
Shall we be keeping an eye out for a mother-daughter editorial in the near future?
Read More

| Huffington Post via People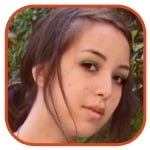 Tweet
Posted by Robin Paulson Categories: Celebrities, Health & Beauty, Videos,
In a sea of advertisements where underage models are constantly used and already-thin celebrities are edited until their unrecognizeable, model-turned-actress Cameron Diaz has come to change things with her new book, The Body Book.
A short behind-the-scenes video of Diaz photographing women (of all shapes, sizes, and ethnicities!) for her book has been released (seen after the jump) in which the Counselor star promotes overall health and loving one's body instead of weight loss.
The 41-year-old has also been promoting going makeup free, as she even appeared in a photo holding a copy of The Body Book with what seems to be a completely fresh face!
Hopefully more celebrities take notice and jump onto Diaz's body-positive bandwagon.
Click to continue reading Cameron Diaz Promotes Health, Body Diversity in New Book
Read More

| People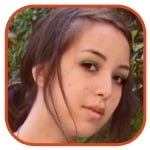 Tweet
Posted by Robin Paulson Categories: Celebrities, Editorials, Fashion Designers, Hairstyles, Health & Beauty, Models, News, Sales,
+ The Kardashian trio unveiled their latest clothing collection, which they launched in collaboration with British retailer Lipsy. Unsurprisingly, Kourtney, Kim, and Khloe model off their floral, curve-hugging dresses in the adverts for the line (perhaps it's the only way they'd be able to sell it?). Major kudos that they're not of the typical sequined and glittery New Year's Eve dress fare, but at the same time, I can't imagine women flocking to the stores (or in Americans' cases, online store) for a summery frock when they're looking for something festive.
+ Britney Spears surprised fans with a Twitter photo showcasing her new hair color: platinum blonde. Love it or leave it?
+ Tyra Banks seems to have joined Jennifer Lawrence in the war against negative body image words, claiming that she refuses to utter "plus-size," instead opting for "fiercely real." Not sure how quickly the latter will catch on, but it's a start!
Click to continue reading Items Du Jour: Britney Goes Platinum, Tyra's War on "Plus-Size" Term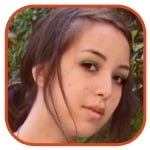 Tweet
Posted by Robin Paulson Categories: Celebrities,
"I want to go a little bit more Sofia Vergara, if she were an awkward German girl... [My stylist Erin] helps guide me. Sometimes I'll do that thing where I'm like, 'Oh, I want to wear the weirdest dress on the rack!' She's like, 'Greta... it's just going to make you look weird.' Sometimes I do it anyway, and she's like, 'Seriously, what did I just tell you!'"
- Frances Ha actress Greta Gerwig shares her red carpet style thought process.
(Make sure to check out other notable quotes.)
Read More

| People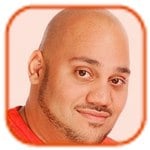 Tweet
Posted by Andru Edwards Categories: Fashion Shows, Models, News,
Heidi Klum has given up lingerie modeling.
The 40-year-old supermodel says she would no longer feel "comfortable" on a catwalk wearing only a bra and briefs: "I wouldn't model with my underwear down the runway anymore. I think I would find it a little uncomfortable, maybe. I still do photoshoots for [magazine] covers and different things or advertising stuff."
The mother of four - who split from her husband, singer Seal, in 2012 and his now in a relationship with her former bodyguard Martin Kristen - also said she is happy to get older and embrace the lines of age rather than have surgery. "I wouldn't say that I love [my crow's feet], but that's just the way it happens, right? We get wrinkles from smiling. I've never had any [cosmetic procedures]. I've been too scared, to be honest with you. I'm scared that all of a sudden you're changing too much, your face starts changing, I don't know. I would have a hard time looking in the mirror and seeing something that I'm not used to seeing. I'd be afraid," she said.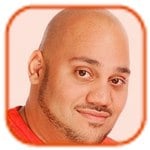 Tweet
Posted by Andru Edwards Categories: Celebrities, Fashion Designers, News,
Kanye West is trying to get New York City to boycott Louis Vuitton.
The "Bound 2" rapper is disgruntled with the French fashion house's head, Yves Carcelle, after he refused to meet him when he was in Paris, and he is planning to teach him a lesson by publicly telling the people of New York City to stop buying his company's products.
"I wanted to meet with [Yves] in Paris. He said 'I don't understand why we need to meet with you?' I said, let me explain to you why you need to meet with me - or [to] the head of Gucci - let me explain why you need to meet with me. Everybody in New York City right now, don't buy any Louis Vuitton until after January. Now do you want to meet with me? Now do you want to meet with me? Influence. They think that I don't realize my power," he said, speaking on New York's 92.3 NOW radio station.
Whether the people of New York heed Kanye's demands is yet to be seen.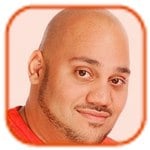 Tweet
Posted by Andru Edwards Categories: Celebrities, Health & Beauty, Rumors,
Miranda Lambert has blasted claims she had surgery to slim down.
The country star faced was rumoured to have sought help in losing a dress size recently, but assured fans her new body is down to her own hard work.
"Though I NEVER care what the tabloids have to say about me... I wanted to address this certain story they are running this week and set the record straight. I DID NOT have surgery to lose weight. That is ridiculous. I lost my weight the healthy and good old fashioned way. Watching what I eat and working out with my trainer Bill Crutchfield [sic]," she wrote on her blog.
The "Mama's Broken Heart" singer - who is married to fellow country star Blake Shelton - added she wasn't even counting how many pounds she lost, and wasn't get healthy to please anyone but herself: "As for the assumed number of pounds lost...? I don't even know! Like I have always said, it's not about a scale, it's about how you feel and how your jeans fit. And on November 10th when I turned 30, my skinny jeans were finally baggy! Mission accomplished! So for anyone who is tempted to read the 'Trash Talk' please don't. I am proud to be a normal size girl and I want to encourage everyone to be confident at any size. Thanks for the support yall!"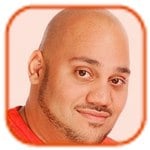 Tweet
Posted by Andru Edwards Categories: Fashion Designers, Sales,
Victoria Beckham is donating a mountain of designer shoes to help victims of the Philippines Typhoon.
The big-hearted fashion designer is selling off some of her most expensive pairs along with dozens of items of clothing belonging to her and husband David. The donations are expected to raise thousands of pounds for those affected by the mega storm when they go on sale today.
"Dozens of pieces from the couple's wardrobe this Friday at the British Red Cross shop in Kensington & Chelsea, which specializes in designer clothing. All the money raised will help those affected by the typhoon in the Philippines," a statement on the British Red Cross's website reads.
The 39-year-old fashion icon has posted several photographs on her Instagram account showing her boxing up the donations, which include pieces from Dolce & Gabbana, Jimmy Choo and Roberto Cavalli, to name a few.
Click to continue reading Victioria Beckham's Selling Shoes for Charity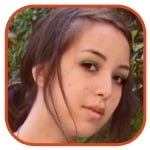 Tweet
Posted by Robin Paulson Categories: Celebrities, Health & Beauty, News,
Yes, you sadly read that title correctly: Jennifer Lawrence has come out and said that what was probably her best The Hunger Games: Catching Fire red carpet look was not her favorite!
"I think any time a girl has to show her thighs it's never going to be her favorite look," she said on Good Morning America.
Although I usually eat up Lawrence's quotes, I'm still reeling from this one, considering she looked nothing but breathtaking and badass all at the same time in her Dior Haute Couture gown. Perhaps because she took a moment to realize that the dress was amazing, as she quickly clarified: "I loved it, I loved the dress -- if someone else wore it. It's hard for any woman to look at a picture of herself and [like it]."
Oh say it isn't so - our great defender of body positivity has let societal body pressures get to her when it came to this particular red carpet look. Let's hope she realizes that she's beautiful no matter what her thighs are and that she can definitely pull any gorgeous frock off with her adorable pixie cut!
Read More

| Us Weekly

© Gear Live Media, LLC. 2007 – User-posted content, unless source is quoted, is licensed under a Creative Commons Public Domain License. Gear Live graphics, logos, designs, page headers, button icons, videos, articles, blogs, forums, scripts and other service names are the trademarks of Gear Live Inc.