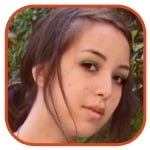 Tweet
Posted by Robin Paulson Categories: Fashion Designers, News,
London-based label Joseph is developing their menswear, and they've hand-picked former Givenchy designer Mark Thomas to head the collection (go big or go home, right?) - the first position of its kind at the brand.
"Joseph has huge menswear potential. At the moment, there are a few pieces and separates, but they feel like fill-ins almost. It's been great to have the opportunity to go into a collection where the direction isn't fully formed. At Givenchy, there was a clear direction which you had to follow. It's super exciting to be here," Thomas - who also worked at Neil Barratt and Burberry - said.
Thomas has begun working closely with Joseph's current creative director, Louise Trotter, in order to craft the menswear line with a similar aesthetic to the womenswear collection: black and white, unisex, and very English and French. "I'd be working on my men's and Louise would say, 'I love that, I want that for women's.' So that's what we did. We just reduced the size; it's just like stealing from your boyfriend," Thomas added.
Read More

| Vogue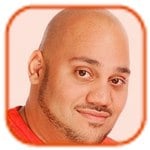 Tweet
Posted by Andru Edwards Categories: Celebrities, Health & Beauty, Rumors,
Kim Kardashian insists she has worked "so hard" for her post pregnancy figure.
The Keeping Up with the Kardashians star has blasted rumors she digitally altered a recent photograph of her and her friend Blac Chyna to make them appear thinner before posting it on Instagram.
Addressing the allegations on Twitter for the first time on Friday, the 32-year-old star wrote, "It sucks when people make up surgery or Photoshop lies when I am so disciplined & work so hard! Just trying to motivate others & show anyone struggling with weight they can totally achieve whatever they want if they are dedicated!"
Click to continue reading Kim Kardashian Slams Photoshop Rumors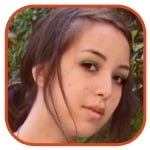 Tweet
Posted by Robin Paulson Categories: Celebrities, Editorials, Fashion Designers,
It's all about rising actresses for Miu Miu's most recent ad campaign, as it showcases the modeling talents of Elizabeth Olsen (who, considering her sisters are fashion mavens Mary-Kate and Ashley Olsen, is no stranger to designer labels), Elle Fanning, and 12 Years a Slave star Lupita Nyong'o.
Olsen (above photo) channels her inner 70's vixen with her poker straight hair and thigh high socks under suede boots. Elle (photo after the jump) strikes an awkward pose - is she going for demure or mysterious? - but pulls off the Miu Miu printed dress with yellow stockings and red shoes brilliantly. Lupita (photo after the jump) - in her first fashion campaign, mind you! - looks a little stiff but nonetheless striking in a beaded bustier top, navy skirt, hot pink stockings, and some seriously chunky white sandals.
Click to continue reading PHOTOS: Elizabeth Olsen, Elle Fanning, and Lupita Nyong'o for Miu Miu
Read More

| People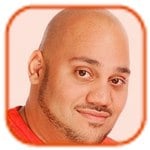 Tweet
Posted by Andru Edwards Categories: Celebrities, Health & Beauty,
Cameron Diaz wishes women were kinder to each other.
The Annie star, who recently admitted she stopped using Botox because it made her face look "weird," doesn't believe anti-aging creams work and thinks women should encourage each other to grow old gracefully.
"I wish that women would let other women age gracefully and allow them to get older and know that as we get older, we become wiser," the 41-year-old said. "There's no such thing as anti-aging. There's no such thing as turning back the hands of time, and it makes me crazy that we live in a society where that's sold to women - that we're supposed to believe that if we're getting older, we've failed somehow, that we have failed by not staying young."
The blonde beauty, who recently released her new The Body Book, insists she is much happier with how she looks now than when she was younger: "I don't want to look like I did when I was 25. I like the way that I look now better than when I was 25. I can't help that other people may be uncomfortable with that, but that's not my responsibility to make them feel okay with the fact that I'm getting older. I'm okay with it. I like it."
Click to continue reading Cameron Diaz Doesn't Believe in Anti-Aging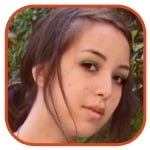 Tweet
Posted by Robin Paulson Categories: Celebrities, Editorials, Fashion Designers,
Carrie Bradshaw, eat your heart out.
The Hours actress Nicole Kidman has bared it all for shoe designer Jimmy Choo in the company's latest ad campaign, proving that she's still looking fierce in her 40's. Despite her amazing figure, it was apparently the mother of three's acting resume that inspired creative director Sandra Choi to hire her to sell their shoes.
"I love Nicole Kidman's openness to embracing a new character and each season she transforms into a new personality that embodies the spirit of the collection... Her poses are striking yet unexpected and her natural beauty is mesmerizing. She exudes feminine confidence and there's a palpable sense of energy to the pictures," Choi said in a statement..
Kidman - who is married to country singer and American Idol judge Keith Urban - is pictured in one photo (to the right) wearing nothing but a purse and stockings while donning a blazer that barely covers her chest matched with barely-there panties in another (seen after the jump).
Click to continue reading FIRST LOOK: Nicole Kidman Strips Down for Jimmy Choo
Read More

| Us Magazine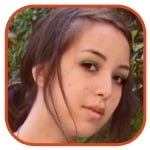 Tweet
Posted by Robin Paulson Categories: Health & Beauty, Models, News,
With the horrid working conditions in the modeling world that still go unregulated, it's no wonder that models like Daria Werbowy decided to go on a hiatus. After taking time off to herself, the Canadian-bred beauty is returning to the industry.
"I took a risk a couple of years ago where I decided to do the minimal amount that I could get away with, because I physically and mentally couldn't handle it anymore," she told this month's Harper's Bazaar, of which she is on the cover. "It's like, you have everything you want, what you dreamt of is coming true, you can't buy anything else to make you happy, so then you think, Well, what else is there? And you have to leave."
The 30-year-old, who has been modeling since the age of 14, traveled the world on her time off and finally settled in Cork, Ireland, where she currently lives with her boyfriend. While she was coy when asked about him, Werbowy did admit, "Never in a million years did I think I'd be living there, but I never thought I'd be a successful model either. I never thought I'd fall in love with who I'm in love with."
Click to continue reading Daria Werbowy Returns to Modeling on Her Own Terms
Read More

| The Daily Mail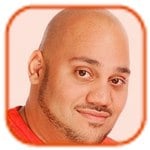 Tweet
Posted by Andru Edwards Categories: Celebrities, Fashion Designers,
Sarah Jessica Parker has no fashion rules.
The former Sex and the City actress insists she doesn't worry about people dismissing her outfits as a "disaster" as she is only concerned with having fun with fashion.
"I think pulling it off or not pulling it off, that almost doesn't exist for me, because I'm looking for experiences, not some report card. I do love fantasy, color and the idea of no rules ... So you choose a dress people think is a disaster. In the end, who cares?"
The 48-year-old star - who has son James, 11, and twin daughters Marion and Tabitha, three, with husband Matthew Broderick - has teamed up with US retailer Nordstrom for her debut shoe collection, SJP, and says all the designs are for footwear she would want to have herself. Speaking to the new edition of InStyle magazine, she said, "If I'm going to ask people for their hard-earned dollars, I'd better be making shoes I want to wear. My real dream was a smaller line, my name, built in Europe, at a reasonable price point."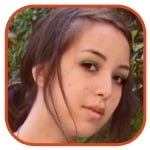 Tweet
Posted by Robin Paulson Categories: News, Sales,
Due to the efforts of PETA (People for the Ethical Treatment of Animals) and a number of customers who expressed their presence online, retailers The Gap and Zara have released statements temporarily banning the sale of products made from angora rabbit fur.
PETA recently released undercover footage of the horrifying conditions and treatment of angora rabbits in a Chinese angora fur farm, prompting many companies to halt sales of the fur. The Gap and Zara were not as quick to jump on the compassionate bandwagon, facing harsh criticism online, as well as a petition which garnered over 295,000 signatures.
As a result, Zara released a statement on December 18th, claiming that they will stop ordering angora fur until it can verify the farms from which they purchase (let's be honest - they're not going to find a farm removing the fur humanely at the price points that they're used to). The Gap posted on Twitter with a similar sentiment.
How about they invest in cruelty-free faux fur instead of wasting time and money with their own investigations?
Read More

| Jezebel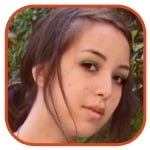 Tweet
Posted by Robin Paulson Categories: Celebrities, News,
"Fashion is that thing that saved me from being sad. I've always cared about my costumes and my clothes. When I leave my apartment I like to look pretty for my fans but not [in a] hot sexy girl [way]—I don't care about that, I just want to make you feel something with what I wear. I want you to feel happy and enjoy the theatre of my life the way that I do. No matter what happens with my music and wherever I go that—that heart of that glamorous girl in New York will never be gone. This is who I am and its never been an act and its never been marketing. This is me all the way to my core and fashion is a big part of my life."
- "Applause" singer Lady Gaga claims that her eccentric style is all a part of her own personality and not a marketing act. Interesting, considering that Miley Cyrus is claiming that her appearance is all an act.
(Make sure to check out other notable quotes.)
Read More

| Jezebel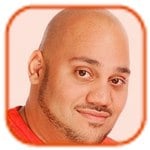 Tweet
Posted by Andru Edwards Categories: Celebrities, Health & Beauty,
Demi Lovato has hinted she would consider going under the knife.
The "Heart Attack" hitmaker admitted she isn't particularly happy with the size of her cleavage and should get breast implants. When asked to name a celebrity who she thinks needs plastic surgery, the 21-year-old star told Y100 radio station before the Jingle Ball in Miami, Florida on Friday, "It should be me! I should get a boob job. They're like mosquito bites."
Demi, who will not be returning to the judging panel of The X Factor USA next year after two seasons on the show, previously revealed she wants to be healthier in 2014 after learning to love herself for who she really is: "It is so important to me [to take time off]. I think we might do a few things here and there that I've committed to already or that I'm passionate about. When I work so much, I don't get a lot of sleep and I think I really want to get really fit and in shape and just get really healthy. I want to be rested mentally and spiritually - I think it's a month to re-charge and I would love to have more than that but I've decided to go on tour as well."
© Gear Live Media, LLC. 2007 – User-posted content, unless source is quoted, is licensed under a Creative Commons Public Domain License. Gear Live graphics, logos, designs, page headers, button icons, videos, articles, blogs, forums, scripts and other service names are the trademarks of Gear Live Inc.