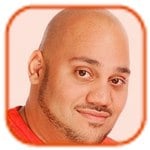 Tweet
Posted by Andru Edwards Categories: Fashion Designers, News,
Domenico Dolce and Stefano Gabbana could be facing a fine of $1.2 million. The designers' finances have come under investigation following the sale of the Dolce and Gabbana and D and G brands to their Luxemburg-based company Gado Sri. Italy's excise and revenue police have now confirmed their recommendation is for the duo to be charged with tax evasion and abuse of rights and suggested the massive fine.
Investigators allege Gado is a legal entity set up to avoid higher tax rates in Italy, but the duo insist they have paid all taxes relating to the sale and that figures mentioned by the police are "completely abstract". The designers said: "We will tell the 3,800 employees of the companies, which compose the group, that we have paid all that was due and that we will strenuously defend ourselves to avoid being unjustly forced to pay for something that never existed in the first place. This higher taxable sum is a virtual figure we have never received, the result of a theoretical accounting exercise."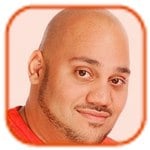 Tweet
Posted by Andru Edwards Categories: Celebrities, Hairstyles,
Jessica Simpson may have a new hairdresser. Jessica previously always worked with hair designer Ken Paves, and has even gone so far as to cancel photoshoots with magazines who refused to work with Ken. That's some dedication.That's why her staff was amazed at a recent Vanity Fair shoot, where Simpson agreed to allowing Oribe to style her hair.
Her spokesperson is quoted by the New York Post newspaper as saying: "The photographer, Mario Testino, insisted on his team, and we agreed. Mario is a genius. The photos are gorgeous and transformative."
It has been claimed some stylists dislike working with Ken - who also styles Eva Longoria's locks - because he isn't considered "timely". Jessica and Ken - who previously worked together on a range of hair extensions - have been close friends for years and are regularly seen enjoying evenings together.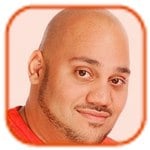 Tweet
Posted by Andru Edwards Categories: Fashion Designers, News,
Marios Schwab says becoming creative director of Halston is a "huge challenge". The designer was announced as the newest addition to the label earlier this week, and revealed he is thrilled to be joining the firm.
He said: "Of course I feel the pressure. It's a huge challenge but fashion at the moment needs innovation. I would be hesitant to do just one thing - it's important to be able to create and be open-minded. It's a dream - to bring your creative force to a different brand. I love Halston. We share a very similar frame of simplicity and elegance as well as the technical approach. I've been an admirer for a long time."
Marios added he plans to build on the firm's reputation for working with strong women, but will also be pushing its aesthetic forward. He added, "For me, the brand is very well known for the women it dressed - Bianca Jagger was a favourite Halstonette - capturing a decadence and glamour. I want to embrace this. But paying homage is one thing but you need to bring it to the future. A modern view point is what I want to give - it's crucial for future success."
Marios will be moving to New York to take up his new position, but plans to keep working on his eponymous label - of which Kate Moss, Kylie Minogue and Chloe Sevigny are fans - in London. He said: "I love the thought of having two fashion metropolises. London is amazing inspiration and New York is an interesting place to be - it's important what comes out of them."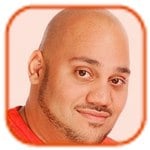 Tweet
Posted by Andru Edwards Categories: Fashion Designers, News, Women, Dresses,
Mariah Carey is selling one of her rare dresses on eBay.The dress is a hot pink, fishtailed asymmetric frock, and the goal of the auction is to raise money for breast cancer charity Susan G. Komen for the Cure. The gown was created by Julian Contreras as part of a competition where the singer asked fans to design a dress inspired by her Deicious Pink fragrance, and it is one of only three in existence. Mariah was last seen wearing the dress on a dinner date with husband Nick Cannon in April.
The close-fitting dress will be listed until May 30. Mariah is not the only celebrity to be selling her property on eBay. Gwyneth Paltrow recently offered garments - including a Burberry dress and a Topshop trench coat - on the auction website, with all funds going to the Robin Hood Foundation which helps fight poverty in New York. Jessica Alba has been selling her daughter's old clothes on eBay, as she recently placed a number of items on the bidding website in aid of charity, including some of 11-month-old Honor's old garments, Hello Kitty rain gear and a limited-edition Maclaren Juicy Couture Ruder Stroller. All proceeds from Jessica's sale went to the Clean Water Initiative, which aims to provide all babies with access to fresh water.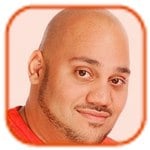 Tweet
Posted by Andru Edwards Categories: Fashion Designers, Fashion Shows, Models,
Katie Price will make her catwalk debut at the Clothes Show London.
The former glamour model, who goes by the stage name Jordan, will take to the runway next Friday to showcase clothing from her equestrian line KP Collection at the fashion event at the city's ExCel Centre. Model Erin O'Connor and presenter George Lamb will open the event and host the 2,500-seat fashion theater on the Friday and Saturday, while Nicky Hambleton-Jones, who used to host British makeover TV show 10 Years Younger, will host the theatre on the Sunday, as well as offering expert advice and opinion in the Style Lounge. Andrew Collinge, Errol Douglas and Lee Stafford will be among the celebrity hairdressers showing off their skills and Lisa Snowdon will be among presenters of the Clothes Show Style awards.
Meanwhile, it has been revealed Katie's perfume is the worst-selling celebrity scent on a beauty website. Her fragrance, Stunning, accounted for just 0.37 percent of Feel Unique's sales over the past 12 months - a stark contrast to the 34 per cent of sales generated by Britney Spears' perfume collections. Sarah Jessica Parker and the late Jade Goody brought in 16 and 14 per cent of sales respectively. Beauty manager Siobhan McDermott said: "It's interesting to see Britney is currently enjoying the sweet smell of success whereas Katie is struggling to kick up a stink."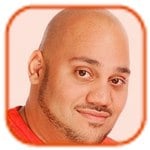 Tweet
Posted by Andru Edwards Categories: Fashion Designers, News, Women, Footwear,
Zandra Rhodes is set to design a collection of shoes with British footwear brand Strutt Couture.
The flamboyant designer will launch her first range next year and will then work with the brand for the next five years under the name Zandra Rhodes by Strutt Couture.
Speaking about her collaboration with Strutt designer Ian O'Connor, Zandra, who recently created a collection for British high street chain Marks and Spencer, said: "Ian contacted me out of the blue and I've always adored shoes, especially in the world of today. The quality of his project and his wonderful enthusiasm charmed me. Ian has been very attentive in making sure that the Zandra Rhodes pattern ethic and detailing is kept."
Ian also spoke of his please at working with Zanada, telling Vogue.com: "Zandra is an iconic British designer who I have long admired. The opportunity of working with a fashion legend comes around rarely and I am absolutely thrilled by the prospect of collaborating with Zandra on this collection."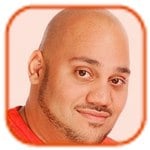 Tweet
Posted by Andru Edwards Categories: Fashion Designers, News,
Rachel Zoe created her iconic vintage boho style as a poor teenager.
The Hollywood stylist - who has helped stars such as Mischa Barton, Nicole Richie and Keira Knightley develop their chic wardrobes - was forced to come up with affordable fashion ideas while she was broke. She said: "As soon as I was old enough to shop I fell in love with vintage. When I was younger, as a teenager, I used to ask myself how I could get this glamour for, like, not thousands and thousands of dollars. Ultimately, that answer kept coming back up as vintage. How could I get those vintage fur coats, that peasant dress or kaftan. That's when I fell in love with vintage. For me, it became the way that I could get that unique piece that no one else could have."
Click to continue reading The origins of Rachel Zoe vintage boho style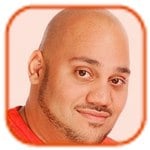 Tweet
Posted by Andru Edwards Categories: Fashion Designers, News, Women,
Audrey Tautou is of the opinion that Coco Chanel gave women freedom. Tautou, the French actress who plays the legendary designer in new film Coco Avant Chanel, says the designer was a huge inspiration because she broke down barriers that had held back women before her. "She was the woman of the moment. She was very intelligent, strong and courageous. She wanted to be free and independent. At the time, nobody knew that could exist. She refused to let herself be closed off by social conventions and she was almost a rebel - she was almost a feminist ahead of time. In terms of fashion, she freed women."
Audrey is also a huge fan of Chanel clothes because they are so elegant. "Chanel's style is the style of simplicity. It's very feminine and is the symbol of French elegance."
Coco, who died in 1971 at the age of 87, was one of the most important figures in 20th century fashion. Her menswear-inspired designs, which were renowned for their expensive simplicity, are some of the most sought after clothes in the world.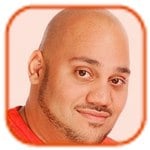 Tweet
Posted by Andru Edwards Categories: Health & Beauty, Women, Accessories,
Lynn Tilton, who recently took over as CEO of luxury make-up brand Stila, recently announced plans to introduce an inexpensive line called Simply Stila to help consumers look great during the credit crunch. It's obvious in pretty much every industry that consumers are being quite a bit more frugal with their cash, so this is a no-brainer move by Tilton and Stila.
According to Tilton, "I'll be creating a new mass line, called Simply Stila. Of course this won't be a $2.99 brand, but we think we can definitely retail for, say, $7.99 or $8.99. My dream for Stila is to become a base for a larger cosmetics platform. It is right out of the gates at this point, but everything we are doing is with the consumer in mind. It's all about reaching the consumers, especially in this economy. We want to reduce the middleman and retailers and go directly to the consumer."
Meanwhile, Lynn says the main collection - which has a host of celebrity fans, including Katherine Heigl, Kate Hudson and Lindsay Lohan - is going from strength to strength. "It has a great name, it is a superb brand and it has a tremendous talent pool. My favourite Stila product is the Bronzing Tinted Moisturizer, I think! Although everyone asks me that question I'm still getting to know Stila. I also love the 24k Lip Gloss and I use the Smudgepots all the time on my eyes."
Read More

| Butterfly Diary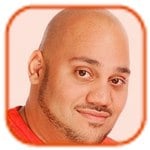 Tweet
Posted by Andru Edwards Categories: Announcements, Features, Microsoft,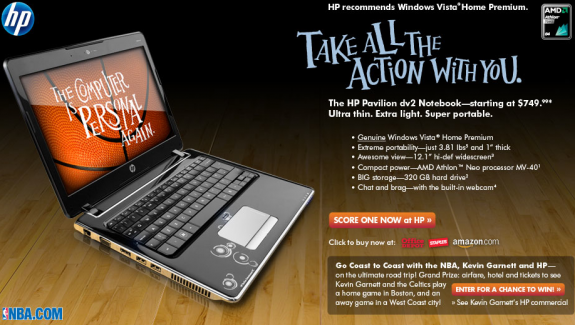 If you're an NBA fan, then this HP Take All the Action With You contest is going to be right up your alley. Even better? We are partnering with about 24 other sites to bring you some exclusive prizes as well. We will go into all the details after the jump, but here it is in a nutshell:
By entering the HP-Microsoft contest, you are entered to win a grand prize that allows you to see Kevin Garnett and the Celtics play a home game in Boston, and an away game in a West Coast city. That's right, coast-to-coast baby! That includes VIP tickets to the games, airfare, hotel, and some HP gear as well. At the very least, check it out. So, that's one contest. But the real deal is that we are having our own giveaway with 24 other sites, with the prizes being 2 trips to the 2010 NBA All-Star Game in Dallas, TX, including travel, accomodations, and a ticket to the game. The winners will be accompanied by the site owner. In other words, if someone from Gear Live wins, I'll be personally going to the NBA All-Star game with them.
Now, there are a bunch of runners-up prizes as well, so jump down for all the details, including how to enter.
Click to continue reading Contest: Want to go to the 2010 NBA All-Star Game?
© Gear Live Media, LLC. 2007 – User-posted content, unless source is quoted, is licensed under a Creative Commons Public Domain License. Gear Live graphics, logos, designs, page headers, button icons, videos, articles, blogs, forums, scripts and other service names are the trademarks of Gear Live Inc.