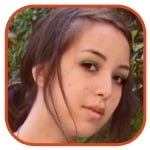 Posted by Robin Paulson Categories: Celebrities, Health & Beauty,
"I was acutely aware of some photos on the internet — my mum called me and was like, 'Did you gain weight?' — everybody was telling me about it, and I didn't really care. But when I heard it was on the news, where they talk about wars, the economy crashing, and the election — I just thought, 'This is ####### ridiculous.' I mean, what kind of example is that to a young girl sitting at home? ... Quite honestly, I did gain about 30 pounds. [But] Adele is bigger than me, how come nobody says anything about it? She's so wonderful and I think her confidence is something I have to match. She has set the bar very high for a lot of women."
- Lady Gaga discusses her recent weight gain.
(Make sure to check out other notable quotes.)
Read More

| Stylist via The Cut
Christina Aguilera once felt forced to be a tiny size zero.
The "Your Body" singer - who has been criticized for her curvier figure recently - has opened up about the pressure to be thin in the music industry and claims her record company once staged an intervention to get her to lose weight.
The 31-year-old The Voice judge told Billboard magazine, "During the promotion of my album Stripped, I got tired of being a skinny, white girl. I am Ecuadorian but people felt so safe passing me off as a skinny, blue-eyed white girl. The next time my label saw me, I was heavier, darker and full of piercings. Let me tell you, that wasn't an easy pill for them to swallow. I had gained about 15 pounds during promotion and during my Stripped tour. They called this serious emergency meeting about how there was a lot of backlash about my weight. Basically, they told me I would affect a lot of people if I gained weight -- the production, musical directors. [They claimed] people I toured with would also miss out if I gained weight because I would sell no records or tickets for my shows. I was young, so I lost the weight quickly and was toothpick thin during Back to Basics promos and touring."
Click to continue reading Christina Aguilera Forced to Be Thin
Lady Gaga has "no intention" of hiding her weight gain.
The "Marry The Night" hitmaker recently revealed she had gained 25 pounds after over-eating at her father's New York restaurant, and while she has come under criticism, she is refusing to cover-up.
"She has no intention of going on a diet or hiding under baggy clothes until she loses some weight. That just isn't her style. She tells her fans to love themselves and that is something that she doesn't just preach," a source told The Huffington Post.
However, she also believes some of the gain has been in muscle after dancing on stage on her Born This Way world tour. "She has said before that when she's on tour she gets muscular. If you look at pictures from the start and the end of her tours you can see that. It's not a look she says she really likes, but after working out onstage like she does, it happens naturally. There is nothing she can do about it," the source added.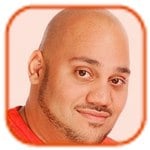 Posted by Andru Edwards Categories: Celebrities, Health & Beauty, Rumors,
Jessica Simpson is hurt by cruel taunts about her weight.
The Fashion Star mentor has been paid four million dollars by Weight Watchers to lose the weight she put on after giving birth to her first child Maxwell in May and promote their brand and although she has dropped 40lbs in four months, her cruel detractors have hit out at her for not losing the remaining 40 already.
"For years, Jessica has been OK with her body and everyone loved her for that. But now she's not feeling the love and she doesn't like it. She's trying to conceal her hurt feelings with humor right now. She uses jokes and goofiness to hide the fact that she's really sensitive," a source said.
Jessica unveiled her weight loss on TV last week and pals say she worked incredibly hard since giving birth to lose the extra weight. "The past few weeks were really difficult because the pressure was enormous. She knew everyone would be judging her. She was proud of her progress so to face all these cruel taunts now, it stings," the source added to In Touch.
Lady Gaga blames her father's restaurant for her recent weight gain.
The "Bad Romance" singer has put on 25lbs recently and says it's because the food at her father Joe Germanotta's New York eatery is so delicious, she can't help tucking in to pizza and pasta every time she visits.
"I love eating pasta and I'm a New York Italian girl. That's why I have been staying out of New York. My father opened a restaurant. It's so amazing... it's so freaking delicious, but I'm telling you I gain five pounds every time I go there. So my dad wants me to eat at the restaurant, and I'm like, 'I've got to go where I can drink green juice,'" she said, speaking about the restaurant.
Gaga, whose weight has fluctuated in the past, insists she is happy with her new curves although she is "dieting right now, because I gained, like, 25 pounds." She said, "I really don't feel bad about it, not even for a second. It's hard because I have a vigorous show, so I tend to bulk up, get muscular, and I really don't like that. So I'm trying to find a new balance."
Christina Aguilera loves showing off her cleavage and prefers to have a fuller figure.
The pop star - who shot to fame after starring on the The Mickey Mouse Club in 1993 - has had a more curvaceous body in recent years since the birth of her son Max in January 2008 but she insists she enjoys having a more bountiful body to work with.
Speaking to Lucky magazine's October issue about her new fuller figure, she said, "Actually, the challenge I've always had is being too thin, so I love that now I have a booty, and obviously I love showing my cleavage."
Christina - who had Max with her ex-husband Jordan Bratman - also urged other curvaceous women to be proud of their bodies: "Hey, if you can work it and you can own it, that confidence is going to shine through."
Click to continue reading Christina Aguilera is Proud of Her Body
Jessica Simpson is struggling to lose her baby weight.
The 32-year-old singer gave birth to her daughter Maxwell Drew Johnson on May 1 and admitted she gorged on calorific treats during the pregnancy, which lead to her piling on the pounds.
"I let myself indulge in everything I wanted because it was the first time I was ever pregnant, and I wanted to enjoy it. I didn't know [the weight] didn't all come off with the baby," she told USA Today.
Jessica has embarked on an exercise regime, but the curvy star revealed her "boobs are way too big to run at this point." However, Jessica insisted she wants to show people that it's not easy to bounce back after having a baby and is determined to lose weight in a healthy way: "My body is not bouncing back like a supermodel. I'm just your everyday woman who is trying to feel good and be healthy for her daughter, her fiance and herself."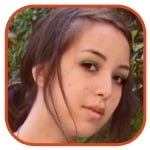 Posted by Robin Paulson Categories: Fashion Designers, Fashion Shows, Health & Beauty, Models, News, Rumors,
Plus-size Model Crystal Renn recently sat down to give more of an explanation as to why her weight seems to be dropping so rapidly. The 24-year-old, who had been heralded over the past year for her size 12 dress size, appeared on the catwalk for the Chanel Resort collection looking much thinner than before.
When fans of the curvy model threw up their arms and angrily typed away at their keyboards, her agent made a statement assuring fans that she was still a "solid size 10," and there was nothing more to worry over.
Renn has since appeared in a coveted Chanel campaign, as well as having walked for Lagerfeld, Jean Paul Gaultier, and Zac Posen this past season. The more publicity the model attracts, the more people notice that she's slowly starting to lose weight again. Her answer? Exercise!
"Well, I'm so active. In the past, I avoided exercise because it brought back terrible feelings. I wasn't ready. And I was scared that maybe I was going to be addicted again. That's a fear that goes through your mind, whenever you're getting over an addiction or a disease like anorexia, yeah, I absolutely was worried. But then I guess you could say my life changed in a really drastic way," she explains.
Click to continue reading Crystal Renn Opens Up About Weight Loss, Paris
Read More

| The Cut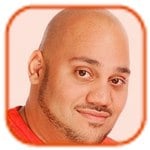 Posted by Andru Edwards Categories: Celebrities, Fashion Designers, Health & Beauty, News,
Carey Mulligan hates wearing revealing clothes. The actress says she feels "self-conscious" when she wears outfits that are too short or tight and likes to don clothes she feels comfortable in.
"I don't like wearing tight things and I'm self-conscious about clothes that are too short. Doing the red-carpet stuff is intimidating enough, so I'm wearing a lot of Prada, as the clothes are a perfect shape for me, because I'm bottom-heavy. Or else, I wear unconventional things, because then it feels as if I'm putting on a costume."
As well as feeling nervous on the red carpet, Carey hates posing for photo shoots, saying, "I'm not great at having my photo taken, so I often look like I don't want to be there. Staring down the barrel of a camera feels quite unnatural."
The British beauty also refuses to bow to the pressure in Hollywood to slim down: "I don't want to look like an actor. I want to look like a normal person. Normal people don't go to the gym six times a week. After I had my appendix out, I went down to 50kg and I realized that my brain doesn't work when I'm that thin."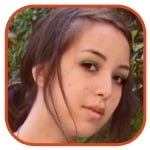 Posted by Robin Paulson Categories: Health & Beauty, Models, News, Rumors,
Can you spot plus-size model Cyrstal Renn in these photos? Yeah, I didn't think so. This may be the first time that I'm actually hoping that the photo editors were a little click-happy when it came to this campaign for Fashion for Passion, photographed by Nicholas Routzen.
For a model who has been heralded as the forerunner for plus-size models in high fashion, she sure doesn't look like it! Still ever so gorgeous, she looks half the size she did at the Chanel Cruise Show.
What do you think of Renn's magical weight loss?
Read More

| Nicholas Routzen via Huffington Post
© Gear Live Media, LLC. 2007 – User-posted content, unless source is quoted, is licensed under a Creative Commons Public Domain License. Gear Live graphics, logos, designs, page headers, button icons, videos, articles, blogs, forums, scripts and other service names are the trademarks of Gear Live Inc.