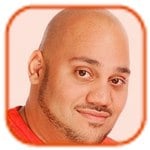 Posted by Andru Edwards Categories: Celebrities, Fashion Designers,
Melissa McCarthy has revealed designers refused to make a dress in her size for the Oscar awards in 2012.
The Bridesmaids star, who has just created a line of plus-size clothing for women, admits a number of high-profile designers snubbed her request for the glamorous event.
"Two Oscars ago, I couldn't find anybody to do a dress for me. I asked five or six designers - very high-level ones who make lots of dresses for people - and they all said no," the star said in the July issue of Redbook.
Despite being busy with her new fashion venture, the 43-year-old actress has also been juggling her family life, and admits her marriage with Ben Falcone couldn't be better: "We have a great marriage." The couple, who tied the knot in 2005, haven't let their high level of fame change their relationship because the most important thing to them is their two daughters Vivian, seven, and Georgette, four.
Click to continue reading Melissa McCarthy Snubbed by Designers for Oscars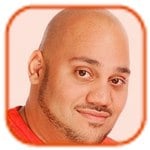 Posted by Andru Edwards Categories: Celebrities, Health & Beauty, News,
Gabourey Sidibe has dismissed criticism of her appearance at the Golden Globe Awards on Sunday.
The plus-sized actress - who shot to fame with her Oscar-nominated lead role in 2009 film Precious - was subjected to mean comments about her weight on Twitter after walking the red carpet at the Hollywood awards ceremony, but she was able to laugh at her critics.
"To people making mean comments about my GG pics, I mos def cried about it on that private jet on my way to my dream job last night. #JK [sic]," she wrote on her Twitter.
The 30-year-old star - who sported a floor-length silver gown to the Golden Globes - was praised for her witty response to the criticism, with nearly 25,000 people retweeting her message. "Yay! Everyone is so wonderful and supportive of my shade! This might be a problem down the line. Thank you! #notmyjetthough #imnotthatfancy [sic]," she added.
Click to continue reading Gabourey Sidibe Laughs Off Golden Globes Weight Jibes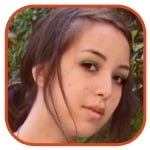 Posted by Robin Paulson Categories: Celebrities, Editorials, Fashion Designers, Hairstyles, Health & Beauty, Models, News, Sales,
+ The Kardashian trio unveiled their latest clothing collection, which they launched in collaboration with British retailer Lipsy. Unsurprisingly, Kourtney, Kim, and Khloe model off their floral, curve-hugging dresses in the adverts for the line (perhaps it's the only way they'd be able to sell it?). Major kudos that they're not of the typical sequined and glittery New Year's Eve dress fare, but at the same time, I can't imagine women flocking to the stores (or in Americans' cases, online store) for a summery frock when they're looking for something festive.
+ Britney Spears surprised fans with a Twitter photo showcasing her new hair color: platinum blonde. Love it or leave it?
+ Tyra Banks seems to have joined Jennifer Lawrence in the war against negative body image words, claiming that she refuses to utter "plus-size," instead opting for "fiercely real." Not sure how quickly the latter will catch on, but it's a start!
Click to continue reading Items Du Jour: Britney Goes Platinum, Tyra's War on "Plus-Size" Term
Miranda Lambert has blasted claims she had surgery to slim down.
The country star faced was rumoured to have sought help in losing a dress size recently, but assured fans her new body is down to her own hard work.
"Though I NEVER care what the tabloids have to say about me... I wanted to address this certain story they are running this week and set the record straight. I DID NOT have surgery to lose weight. That is ridiculous. I lost my weight the healthy and good old fashioned way. Watching what I eat and working out with my trainer Bill Crutchfield [sic]," she wrote on her blog.
The "Mama's Broken Heart" singer - who is married to fellow country star Blake Shelton - added she wasn't even counting how many pounds she lost, and wasn't get healthy to please anyone but herself: "As for the assumed number of pounds lost...? I don't even know! Like I have always said, it's not about a scale, it's about how you feel and how your jeans fit. And on November 10th when I turned 30, my skinny jeans were finally baggy! Mission accomplished! So for anyone who is tempted to read the 'Trash Talk' please don't. I am proud to be a normal size girl and I want to encourage everyone to be confident at any size. Thanks for the support yall!"
Kim Kardashian has slammed rumors she had secret procedures to get rid of her baby weight.
The 33-year-old star, who gave birth five months ago to daughter North West, says she is annoyed at reports she lost 50lbs by having fat-reducing treatments.
The brunette beauty took to Twitter to address the reports and wrote, "I am very frustrated today seeing reports that I got surgery to lose my baby weight! This is FALSE. I worked so hard to train myself to eat right & healthy, I work out so hard & this was such a challenge for me but I did it!!! I'm so proud of my accomplishment & NO ONE will take this away from me with fake reports! Say what u want about me but I work hard & am the most disciplined person u will ever meet!"
Click to continue reading Kim Kardashian Denies Having Surgery to Lose Baby Weight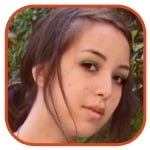 Posted by Robin Paulson Categories: Fashion Designers, Health & Beauty, Models,
Fashion designer Isaac Mizrahi believes that models' body issues are a thing of the past.
Despite three fashion models dying in the past six years from eating disorders and some still coming out these days saying that they're recovering from eating disorders, Mizrahi claims that such issues are no longer problems in today's industry:
"I don't notice girls anymore in the majority who are sickly-looking. Even if they're tall and thin now, they look healthier to me. Not fat, not fatter, but they just look healthier. I mean this -- there was a moment when there was this whole heroin chic thing and it just looked terrible. It just looked terrible! And now everyone points at it and goes, 'Oh dear, that's terrible.' And the girls are encouraged to be thin, but I don't think they're encouraged to look like drug addicts anymore. I mean, I'm sure there are some designers who like the girls to look like drug addicts, but not on the whole the way it was for a good 10 years -- like, in the middle of the '90s to around 2002 or so. There was that thing going on, and it was sickening, absolutely sickening. I don't think it exists anymore."
Click to continue reading Isaac Mizrahi: Too-Skinny Models Are a Problem of the Past
Read More

| The Huffington Post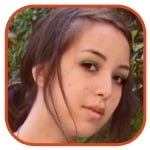 Posted by Robin Paulson Categories: Celebrities, Health & Beauty, News,
"There are shows like The Fashion Police that are just showing these generations of young people to judge people based on all the wrong values and that it's OK to point at people and call them ugly or fat. 'They call it 'fun' and they say 'welcome to the real world' - and that shouldn't be the real world, it's going to continue being the real world if we keep it that way. We have to stop treating each other like that and stop calling each other fat."
- Jennifer Lawrence takes a stand against body shaming in the media. Don't you just love every word that comes out of this woman's mouth?
(Make sure to check out other notable quotes.)
Read More

| Daily Mail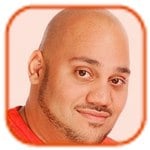 Posted by Andru Edwards Categories: Health & Beauty, Models, Rumors,
Kate Moss is reportedly detoxing in Turkey.
The supermodel - often pictured smoking or enjoying a glass of champagne - has reportedly been surviving on juice, fresh herbs, and daily enemas as part of her health kick. The 39-year-old is reportedly on a week long program in the city of Bodrum which also includes pilates, yoga and stretching sessions.
The LifeCo detox program costs $5,400 and has also been helping Kate to lose weight, with her reportedly shedding more then two kilos.
"Kate has detoxed here before and lost three-a-half kilos [about 8 pounds] - she absolutely loved it. She really enjoys being healthy, eating clean and not drinking, and while the gym is not her natural calling, she does enjoy the odd spot of yoga. Kate feels mentally and physically cleansed, and reckons her skin and eyes look much brighter and clearer already," a source said.
Click to continue reading Kate Moss Detoxing in Turkey
Kim Kardashian has been accused of putting on extra weight to secure a weight loss deal.
The pregnant reality TV star - who will welcome her first child in July with her boyfriend of one year Kanye West - is reportedly hoping emulate Weight Watchers spokesperson Jessica Simpson and secure a multi-million dollar deal with a diet brand to help her get her pre-pregnancy body back later this year.
"I wouldn't put it past her to blow up just so her weight loss is more dramatic. The way diet company deals are structured, bonuses are often built in for losing more weight in a shorter period of time," a source said.
Another source suggested Kim is choosing to wear unflattering maternity clothes and publicly indulging her sweet tooth to attract more attention from weight loss companies.
Click to continue reading Kim Kardashian Wants a Weight Loss Deal
Jessica Simpson's deal with Weight Watchers is reportedly on shaky ground.
The Fashion Star mentor - who shed 70 pounds on the weight loss program after the birth of her first child Maxwell seven months ago with her fiance Eric Johnson - has reportedly angered executives for already getting pregnant again after they gave her $4 million to be the face of the company.
"They're furious at Jessica. She was already on thin ice with them since she didn't lose enough for the first ad, when they had to shoot from the waist up," a source said. According to the insider, the company don't think they can continue to run campaigns featuring Jessica because she is pregnant: "They don't think it can run. No one wants to hear about a pregnant woman dieting."
Jessica is yet to officially confirm she is pregnant, but is said to be thrilled to be expecting her second child so soon after the arrival of her daughter in May. Jessica has previously said of her daughter, "Motherhood is a dream, it really is absolutely amazing."
© Gear Live Media, LLC. 2007 – User-posted content, unless source is quoted, is licensed under a Creative Commons Public Domain License. Gear Live graphics, logos, designs, page headers, button icons, videos, articles, blogs, forums, scripts and other service names are the trademarks of Gear Live Inc.