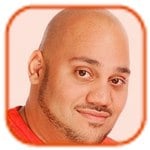 Posted by Andru Edwards Categories: Celebrities, Fashion Designers, Fashion Shows,
Victoria Beckham has jetted in to New York ahead of her show at New York Fashion Week. The singer-turned-designer - who was accompanied by her eight-week-old daughter, Harper Seven, as she arrived yesterday - will present her Spring/Summer 2012 collection on Sunday at the New York Public Library, and Victoria has recently revealed both she and her little girl were excited about the event.
"Mummy and baby Harper are very excited for fashion week!!! X VB Casting in NY! Today I'm wearing #victoriabeckham and Baby Harper wearing Makie, excited for FW! x VB (sic)" she wrote on her Twitter.
(FYI - You can also follow Chic Dish on Twitter.)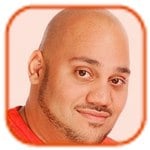 Posted by Andru Edwards Categories: Fashion Designers, Fashion Shows, News, Rumors,
For his Fall/Winter 2011 collection, Marc Jacobs wanted "severity and fetish."
The line look focuses on sexiness, and the designer says he was keen to take his new line to the limit: "I wanted severity and fetish. It was about rules and dress codes which are taken to different places and made a bit caricature."
However, fellow his fellow designer Phoebe Philo wanted her collection to be a little more reserved. "I like the idea of women not showing too much, of being quite reserved in a way, and quite covered," The Celine sartorialist said.
As well as his "fetish" collection, Marc recently revealed he is to create a plus-sized clothing line. The designer will become the first top fashion label to create clothes for women above a US Size 12, as he feels females with bigger body shapes should be able to have as much choice as those with slimmer frames. "We are in talks now. For plus sizes. Listen, we are in the very beginning stages of talking to a partner about plus sizes. I'm a big guy 6ft 4in, 210 lbs. It's not easy for me to find clothes. Of course I can have them made. I know how everyone feels. I try to diet but... I don't like the phrase plus-sizes. Any suggestions? We gotta do larger sizes. I'm with you. As soon as I get back to NY. I'm on it! It will take me about a year. But stay with us. (sic)" Robert Duffy - president of the Marc Jacobs label - told followers of his Twitter.
(FYI - You can also follow Chic Dish on Twitter.)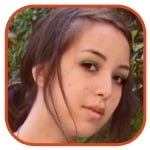 Posted by Robin Paulson Categories: Celebrities, Hairstyles,
While his surprise guest appearance on Saturday Night Live revealed that he had returned to his trademark hair style, Justin Bieber sported a different look last Friday.
Behind the scenes at his Rolling Stone shoot, Bieber offered up this updo to his Twitter fans. What do you think of his Robert Pattinson hair?
(FYI - You can also follow Chic Dish on Twitter.)
Read More

| Jezebel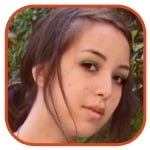 Posted by Robin Paulson Categories: Fashion Designers, News,
"What's she known for?? What's her specialty?? What sort of style does she do? What's so special about it??"
- The latter half of Dolce and Gabbana, fashion designer and avid Twitter user Stefano Gabbana takes to the networking site and claims to not know fellow designer Stella McCartney's work. In response to his Twitter friend pointing out that she's an upcoming designer, Stefano wrote, " Yeah, she's upcoming after 15 years doing nothing!! Hahahaha"
(Make sure to check out other notable quotes.)
Read More

| The Cut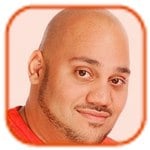 Posted by Andru Edwards Categories: Celebrities, Health & Beauty, News,
Jordin Sparks is launching her own affordable perfume. The 20-year-old singer has revealed she decided to create the scent titled Because of You, because she thinks celebrity perfumes are too expensive for ordinary fans.
"When I was starting this project, I really wanted it to be affordable. I looked at some other celebrity fragrances, and they were like $80. Even now, I look at a fragrance that's $80, and I can't bring myself to spend that much. In this economy especially, my fans deserve a high-quality, reasonably priced scent."
Click to continue reading Jordin Sparks to Launch Affordable Fragrance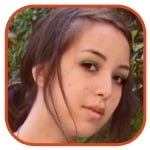 Posted by Robin Paulson Categories: Celebrities, Fashion Designers, Rumors, Accessories,
"Silly stories, where do they come from? I have enormous respect and admiration for Hermes so to read 'Beckham is the new Birkin' is yet another totally ridiculous tabloid fabrication. I will not be trading in my Birkin!"
- Designer Victoria Beckham sets the record straight regarding some Twitter rumors.
(Make sure to check out other notable quotes.)
Read More

| WWD via Huffington Post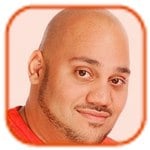 Posted by Andru Edwards Categories: Celebrities, Fashion Designers, Health & Beauty, News,
Reality star Kim Kardashian loves Victoria Beckham's clothes.
The E! actress often struggles to find outfits which flatter her curvaceous figure, but says that the pop star-turned-fashion designer's dresses are ideal for her shapely behind and busty frame.
"Victoria Beckham's totally my style icon. I wear her dresses constantly. There are some clothes out there I just can't wear because of my body type. I definitely can't wear short shorts! They're not flattering! I also can't wear anything too baggy, because being busty on top, looser fitting dresses almost make me look pregnant. I need to wear more fitted outfits. That's why I love Victoria's dresses so much - because they are so fitted and flattering for my body. I wear them all the time. I was so exited when Victoria Tweeted me. I've met her once. We have some friends in common, she's very sweet."
Kim's struggle to find clothes to fit properly comes after years of needing to have her outfits altered: "I have to get a lot of my clothes customized."
The 29-year-old beauty adores the British fashion industry, and is jealous of Kate Moss' "effortlessly chic" sense of style. "I love British style icons. I went to see a show Alexa Chung put on out in New York. She totally has her own style and is so pretty. I also love Kate Moss. She's just effortlessly chic," she added.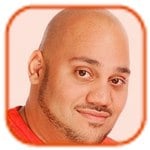 Posted by Andru Edwards Categories: Health & Beauty, Models, News,
Bar Refaeli gets upset when she sees painfully-thin models.
The Israeli supermodel - whose curvy-yet-toned body is the envy of women all over the world - hates seeing young girls look so unhealthy and wants them to be encouraged to put on some weight.
"I get so sad when I see 15-year-old pale extremely skinny models at the agency looking all shaky and hungry. when will it end?!?!? (sic)" she posted on her Twitter.
She has also hit out at women who have plastic surgery, saying they are setting a bad example to young girls: "Seriously. plastic surgery is not helping your impact on young women or your looks."
Despite being voted one of the world's most desirable women, Bar recently revealed she feels at her sexiest when dressed in simple clothes. "It's mainly about how you feel. I wouldn't feel sexy if I was walking around in high heels, a tight top, huge earrings and an elaborate hairdo all day. But there are women who seem confident and sexy like that. It's a lot about how you move in your outfit and if you feel comfortable in it. I like comfortable clothes - long dresses, jeans, shorts. I like it simple and prefer not having to accessorise a lot."
(FYI - You can also follow Chic Dish on Twitter.)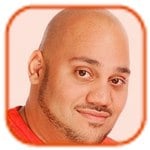 Posted by Andru Edwards Categories: Celebrities, Health & Beauty, Models, News,
Want to look like Elizabeth Hurley? The model-turned-actress claims that not eating breakfast keeps her slim.
The 45-year-old beauty has confessed she starts the day with mugs of hot water, followed later by a snack of oat cakes and an occasional espresso. After returning from holiday in France, she Tweeted, "My diet survived the onslaught of phenomenal vacation food-doctors disagree, but I swear by almost nothing for breakfast for adults. Mugs of hot water first thing, maybe an espresso and a few oat cakes mid morning."
Earlier she had posted, "Another workout in the gym with the Australian and an awful lot of hot water. Sick of it now."
Elizabeth, who is married to businessman Arun Nayar and has eight-year-old son Damian from a previous relationship, has been blasted by nutrition experts for her admission. "If you think that some hot water and a coffee is all you need to look like Liz Hurley, then I'm afraid you are wrong. This is not the breakfast that I would recommend to people with regular lives. First thing in the morning your body has not had any food or fuel all night and needs something to kick-start your day. The coffee will give you a kick but you will be relying on your body's reserves and by mid-morning you would be more likely to snack on something unhealthy like a muffin," said leading nutritionist Carina Norris.
Click to continue reading Elizabeth Hurley Reveals More Controversial Dieting Techniques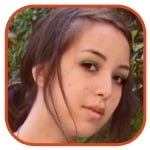 Posted by Robin Paulson Categories: Celebrities, Fashion Designers, News, Sales, Boots,
Leave it to Nicky Hilton to flaunt the fact that she gets all the designer pieces months before us common folk can even admire them in a store. This time, she's showing off her Jimmy Choo for UGG footwear, which isn't supposed to hit stores until October.
"Love my new Jimmy Choo Uggs!" she wrote on her Twitter.
For once, the pair of boots are one item that are most likely not going to be envied by many. After all, they do resemble something one would find in the children's shoe aisle of K-Mart. No matter how talented and beloved the designer (nor how comfortable the footwear is, either!), there's really no beautifying a pair of UGGs.
Even still, Jimmy Choos are Jimmy Choos—people will still want to snatch up a pair of these hideous boots for $1,000 if it bears the designer's name.
(FYI - You can also follow Chic Dish on Twitter.)
Read More

| Nicky Hilton

© Gear Live Media, LLC. 2007 – User-posted content, unless source is quoted, is licensed under a Creative Commons Public Domain License. Gear Live graphics, logos, designs, page headers, button icons, videos, articles, blogs, forums, scripts and other service names are the trademarks of Gear Live Inc.