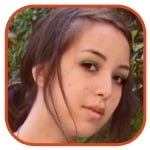 Posted by Robin Paulson Categories: Celebrities, Editorials, Fashion Designers, Models, News,
+ Linda Evangelista fronts a very 90's-esque Moschino's latest ad campaign shot by Steven Meisel.
+ Google is really trying to make Google Glass happen, so they've enlisted Diane Von Fursternberg to help them do so.
+ In case you already haven't seen Rihanna's CFDA Awards Old-Hollywood-meets-Rose-McGowan's-1998-VMA dress, here are some more photos of it (or if you just want to stare at it again, just like the rest of the internet is doing).
+ Model Robyn Lawley fronts a swimsuit campaign for Swimsuits For All, an online retailer that offers flattering summer pieces for women with fuller figures. Blogger and model Gabi Fresh also appears in some of the shots!
+ Tom Ford explains at his CFDA Awards appearance why he's been a little MIA in fashion lately: his son, Jack.
Click to continue reading Items Du Jour: Linda's New Moschino Ad, DVF and Google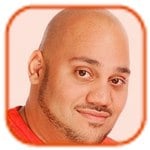 Posted by Andru Edwards Categories: Editorials, Health & Beauty, Models, News,
Gisele Bundchen has been named the new face of Chanel No. 5 perfume.
The Brazilian supermodel will take over from Brad Pitt to front the scent, and has been filming an advert with Baz Luhrmann to promote it in Sagaponack, New York state.
According to WWD, Gisele was chosen to represent the brand because of her "natural beauty and modern femininity." After initial filming last week, the model will film further shots in New York City.
Baz is also no stranger to directing adverts for Chanel No. 5 as he previously helmed a 2004 campaign for the fragrance featuring Nicole Kidman. Victoria's Secret beauty Gisele, who has two children - Benjamin, four, and 17-month-old Vivian - with her husband, NFL star Tom Brady, may be an internationally famous model, but she's not afraid to muck in and clean out the chicken run at her home in Los Angeles. "I have a beautiful garden where I raise chickens. We have very little waste because the chickens eat all of the vegetable scraps, and anything they won't eat, I put in my compost pile with the chicken poo," she explained.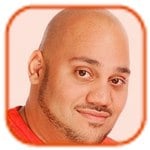 Posted by Andru Edwards Categories: Models,
Claudia Schiffer didn't party during the 90s when she found fame.
The 43-year-old model insists she was "innocent" and didn't really embrace the rock 'n' roll lifestyle like many other models did, and instead she chose to go home after fashion shows. "I didn't really go to the parties - I'd go home after the shows. A lot of bad things can happen at fashion parties, but I wasn't aware of that at the time. I was so innocent. I wasn't aware that people were taking drugs around me and I was never offered anything. And I didn't like the taste of cigarettes or alcohol," she told the UK's Marie Claire.
Although she's doesn't regularly talk to many models from her era, catwalk stars such as Eva Herzigova, Helena Christensen and Nadja Auermann, when they do reconnect they can just pick their relationship up from where they left it.
Claudia - who is married to director Matthew Vaughn, with whom she has three children, son Caspar, 10, daughter Clementine, nine, and daughter Cosima, three - added, "Very occasionally. We're still in contact via e-mail. I might be in LA and e-mail Cindy or see Eva in London. It's very sporadic, but when I see them I can still talk to them and pick up where we left off. That's the kind of bond that I don't think will ever break. Even though there was a large amount of competition, there was also a camaraderie and we knew that we were part of that club that was very special."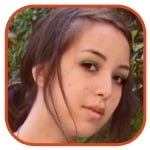 Posted by Robin Paulson Categories: Celebrities, Editorials, Fashion Designers, Hairstyles, Health & Beauty, Models, News,
+ Just as Christian Louboutins are known for their red heels, Sarah Jessica Parker is setting her own shoe trademark: grosgrain ribbons stitched to the back of the heels. The Sex and the City actress - who made Manolo Blahnik and Jimmy Choo household names - talks freely about the inspiration and production of her own shoe collection (which Blahnik had a hand in designing himself!).
+ Despite being the latest Pantene Pro-V spokesmodel, Gisele Bundchen admits that her hair is constantly brushed by other people in her career that she doesn't even own a hairbrush. So, ladies: brushes are so passé these days.
+ While here at ChicDish we released the previews of Miu Miu's Spring/Summer 2014 campaign - which features Elizabeth Olsen, Elle Fanning, and Lupita Nyong'o - the label put out more ads featuring the actresses (as well as some featuring Dark Shadows actress Bella Heathcote). Check them out here!
Click to continue reading Items Du Jour: SJP Talks Shoes, Gisele's Hair Secret, More Miu Miu S/S '14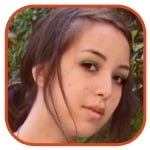 Posted by Robin Paulson Categories: Celebrities, Editorials, Fashion Designers, Hairstyles, Health & Beauty, Models, News, Sales,
+ The Kardashian trio unveiled their latest clothing collection, which they launched in collaboration with British retailer Lipsy. Unsurprisingly, Kourtney, Kim, and Khloe model off their floral, curve-hugging dresses in the adverts for the line (perhaps it's the only way they'd be able to sell it?). Major kudos that they're not of the typical sequined and glittery New Year's Eve dress fare, but at the same time, I can't imagine women flocking to the stores (or in Americans' cases, online store) for a summery frock when they're looking for something festive.
+ Britney Spears surprised fans with a Twitter photo showcasing her new hair color: platinum blonde. Love it or leave it?
+ Tyra Banks seems to have joined Jennifer Lawrence in the war against negative body image words, claiming that she refuses to utter "plus-size," instead opting for "fiercely real." Not sure how quickly the latter will catch on, but it's a start!
Click to continue reading Items Du Jour: Britney Goes Platinum, Tyra's War on "Plus-Size" Term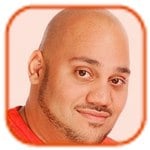 Posted by Andru Edwards Categories: Fashion Shows, Models, News,
Heidi Klum has given up lingerie modeling.
The 40-year-old supermodel says she would no longer feel "comfortable" on a catwalk wearing only a bra and briefs: "I wouldn't model with my underwear down the runway anymore. I think I would find it a little uncomfortable, maybe. I still do photoshoots for [magazine] covers and different things or advertising stuff."
The mother of four - who split from her husband, singer Seal, in 2012 and his now in a relationship with her former bodyguard Martin Kristen - also said she is happy to get older and embrace the lines of age rather than have surgery. "I wouldn't say that I love [my crow's feet], but that's just the way it happens, right? We get wrinkles from smiling. I've never had any [cosmetic procedures]. I've been too scared, to be honest with you. I'm scared that all of a sudden you're changing too much, your face starts changing, I don't know. I would have a hard time looking in the mirror and seeing something that I'm not used to seeing. I'd be afraid," she said.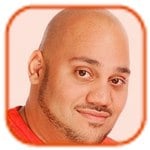 Posted by Andru Edwards Categories: Fashion Designers, Health & Beauty, Models, News,
Naomi Campbell insists she never tried to "pin-point" Victoria Beckham as racist.
The 43-year-old supermodel launched a campaign to expose racial discrimination in the fashion industry last month and published an open letter with a list of fashion houses "accused of being guilty," with the former Spice Girls star one of those criticized for using just one non-white model in her London Fashion Week Show. However, Naomi insists she meant nothing personal against Victoria and even called her directly to discuss the problem in the industry as a whole.
"I called Victoria and I spoke to her. I don't want to pin-point anyone. It isn't a blame game. Everyone's name was on that letter because they'd done it. It could have been completely unintentional. She is one of the designers on there like anyone else."
The document - which was addressed to the governing bodies of the fashion industries in New York, London, Paris and Milan - also criticized various, labels including Calvin Klein, Donna Karan, Chanel, Armani, Gucci, Saint Laurent, Roberto Cavalli and Marc by Marc Jacobs, for not using models of color but Naomi insists she wasn't worried about upsetting her friends in the industry.
Click to continue reading Naomi Campbell: I've Got Nothing Against Victoria Beckham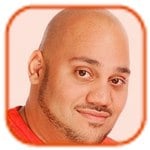 Posted by Andru Edwards Categories: Models, News,
Naomi Campbell broke down in tears while talking about her anger management issues.
The supermodel got emotional while filming her appearance on UK TV's The Jonathan Ross Show when she talked about how anger management classes saved her life. The 43-year-old star - who has previously been arrested for throwing mobile phones at her staff - said, "I made anger management serious. Anger is an emotion. There were things I had to deal with. You have to deal with it." As she teared up, she added, "I'm crying, you made me cry!"
But host Jonathan replied, "Oh f**k off, no I didn't!"
Naomi also opened up about her previous drug use - which included being addicted to cocaine for five years - saying she realized she had to quit because it was ruining her life. "I don't want to go back. No matter what it is that you're addicted to - you can be addicted to work - all it is, is an escapism. It's escaping something, no matter what. For me, I came to my realization at 29 that I didn't like myself the way I was, and that was it. Every day is a new day - I'm no perfect human being. I'm just living and I'm just breathing," she added.
Click to continue reading Naomi Campbell Breaks Down About Anger Management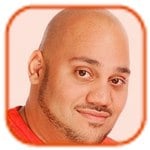 Posted by Andru Edwards Categories: Models,
Eva Herzigova admits she was "unbearable" to work with at the height of her fame as a supermodel.
The 40-year-old Czech beauty has confessed she was "irritable" and would throw tantrums on shoots as well as display other unpleasant behavior when she was known across the world for her famous "Hello Boys" Wonderbra campaign in the mid-90s.
But Eva insists the only reason she acted like a diva was because she was overworked: "I was unbearable at one point and probably difficult to work with, but it was to do with exhaustion, trying to do too much. Going constantly from one plane to the next, from a fashion show to a photo shoot in a different time zone didn't help matters. I was irritable and had tantrums."
Eva admits to ''losing'' a sense of herself at that time, but maintains she avoided many of the pitfalls of fame and the fashion industry such as drugs. "Losing myself, yes; going off the rails and taking drugs, no. My education has given me a strong will to resist temptations like drugs. They make you feel like the person that you want to be. But it's just an illusion. I used to see people get off their faces, and I was never interested," she explained.
Click to continue reading Eva Herzigova: I Was Unbearable to Work With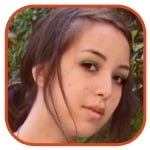 Posted by Robin Paulson Categories: Models, Videos,
Move aside, Jennifer Lopez - Gisele Bundchen seems to be the next big triple threat these days, as she's dominated the fashion world, tried her hand at acting, and is now dabbling in music!
The supermodel and mother of two has been recruited by H&M to sing The Kinks' "All Day and All of the Night" for their fall campaign. The video above offers a clip of the song paired with Gisele recording it in the studio. If you'd like to sign along to her version on your iPod, you're in luck! The Swedish retail giant wil make the tune available for download with proceeds going towards UNICEF.
Read More

| Jezebel

© Gear Live Media, LLC. 2007 – User-posted content, unless source is quoted, is licensed under a Creative Commons Public Domain License. Gear Live graphics, logos, designs, page headers, button icons, videos, articles, blogs, forums, scripts and other service names are the trademarks of Gear Live Inc.