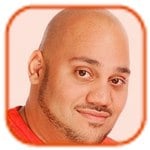 Posted by Andru Edwards Categories: Celebrities, Fashion Designers,
Kim Kardashian owns 224 pairs of Christian Louboutin shoes. The reality TV star loves the designer footwear and can't resist splashing out on the pricey heels.
"I have a collection of 224 pairs of Louboutins," Kim said.
Although Kim, 31, had a privileged upbringing, she claims the reason she can afford the pricey shoes and other luxuries is because she has worked so hard to build her own career: "Yes I was born rich; it was a classic Californian lineage: lavishness and ostentation, luxury mansions with pools, private clubs, exclusive friendships, and luxury cars. Despite the affluence, at only 31 I've been able to build my own empire in the world of entertainment and, although looks and friendships are important, I want the new generation to understand that if you don't believe in yourself and in your own ideas, you go nowhere."
Kim has dabbled in designing, acting and singing but admitted a career away from the celebrity also appeals to her along with the simpler things in life. "I would have liked to be a teacher, I always say prayers before going to bed, I would have liked to spend more time with my dad and speak with my fans."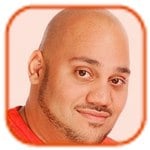 Posted by Andru Edwards Categories: Fashion Designers, News,
Gucci has launched a line of environmentally-friendly shoes. The Italian fashion house's creative director, Frida Giannini, has designed the Sustainable Soles footwear line which includes two styles, one for men and one for women, both made with biodegradable plastic.
The female shoes are ballerinas available in a range of polished tones, including blush, taupe and black and feature cutout details and the company's signature GG motif. The men's are sneakers and are sold in both a low and high-top version with bio-rubber soles while the upper part of the shoe is in vegetable-tanned calfskin and and has bio strings. The sneakers also have tongues featuring the Gucci logo printed in green on a recycled polyester label.
Click to continue reading Gucci Launch Eco Shoes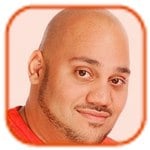 Posted by Andru Edwards Categories: Celebrities, Footwear,
Kelly Clarkson will never wear stilettos.
The 29-year-old singer sees herself as a musician rather than a celebrity and would prefer to be comfortable on stage while she is performing rather than wearing a high fashion ensemble.
"I don't want to wear no stiletto. I am not a model and I am not Beyonce. It is not going to happen. I think you should be comfortable," she told People.
Kelly admitted she is often bemused by the eccentric outfits worn by her peers and says she has no plans to ever follow in their fashionable footsteps: "This is such a funny industry. Sometimes I turn on awards shows and pop stars are wearing alien costumes. I'm like, 'That's cool for you but ain't no way in hell someone is going to convince me to wear that on stage.' Not only can the music be formulaic, but the attire can be formulaic. Just like music, with style there is room for everything and it might not be everyone's cup of tea but it is that person's thing."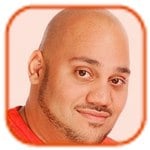 Posted by Andru Edwards Categories: Celebrities, Fashion Designers, Footwear,
Lindsay Lohan has begun creating "timeless" shoes for her 6126 collection.
The 24-year-old actress, who was recently released from a three-month enforced stay at the Betty Ford rehab clinic in California, is working on a "glamorous" collection of footwear with business partner Kristi Kaylor, who reveals the actress is heavily involved in their design.
"I took inspiration from old Hollywood glamour and added a modern edge. It was key to make comfortable, timeless shoes that can easily go from day to night and feel cool, chic and glamorous," Lindsay said.
Kristi added, "She comes to meetings with tears, photos and fabrics. She brings her own shoes in to show specifics. She's ultra-prepared, all the time."
The troubled star hopes the shoes will be the kind women can wear from season to season and be hard-wearing. "They're timeless. You're buying an over-the-knee boot to wear for years," Kristi said.
Read More

| People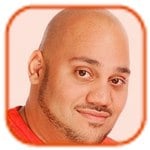 Posted by Andru Edwards Categories: Celebrities, Fashion Designers, Accessories, Footwear,
Lauren Conrad loves classic Chanel bags.
The reality star - who has designed her own collections for Kohl's - has a passion for high-end style, and reveals a quilted tote by the iconic French fashion house is her most treasured possession. "I love a classic Chanel bag. A green one is great because it looks young, but still maintains its timeless design."
As well as a wardrobe filled with accessories, Lauren also loves luxury shoes and thinks of Christian Louboutin as her choice of high-end designer for "go-to" pumps.
"Christian Louboutin is always my go-to for perfect pumps. I just made an addition to my closet with a lovely pair of brown suede shoes."
Despite her designer love, the 24-year-old fashion designer admits while she loves "feminine detailing," her own style is rather minimal: "I love the minimalist look. Wearing the same shade head-to-toe feels so chic to me. I really love any feminine detailing on a dress."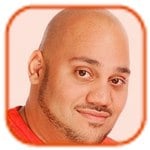 Posted by Andru Edwards Categories: Celebrities, Fashion Designers, Health & Beauty,
Christian Louboutin measures how good his shoes are by what they look like on a naked woman. The footwear designer says any good shoe should be able to make a female body look sexy without the help of any clothes.
"The ultimate must still look good when a woman is naked. The design that encapsulates my career is the Pigalle, a low-cut, high-heeled pump. It's so subtle in that it adds something sexy to the body, but you don't immediately realize that it's the shoe that is making the difference."
Christian says his obsession with shoes came after seeing showgirls wear them: "My interest in shoes came from showgirls. Apart from feathers, there is nothing else to the outfit than their shoes. I thought about being a shoe designer when I was about 12-years-old, but it wasn't until I was in my mid-teens that I realized it could be my real job."
Christian - whose high-heeled designs have become a favorite among a host of celebrities including Sarah Jessica Parker, Victoria Beckham and Kate Moss - recently claimed a good pair of shoes help transform a woman's attitude. "When women put on a pair of beautiful shoes they instantly hold themselves differently. Shoes transform your body language and attitude. They lift you physically and emotionally. I remember watching a Spanish woman in my shop try on some heels. She instantly stood up taller, her chest went out and her shoulders went back. She told her friend that they were better than a face lift."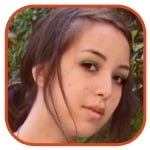 Posted by Robin Paulson Categories: Celebrities, Fashion Designers, Health & Beauty, Models, News, Rumors,
—Victoria Beckham sports Jean Paul Gaultier's shoulder-padded bra for La Perla on the November issue of Marie Claire. As usual, she looks fabulous.
—Whether it's her red carpet
fiascos
looks or her
Sesame Street
drama, Katy Perry has caught the eye of
knock-off
shoe designer Steve Madden. The pair are currently in talks to collaborate on a collection together; however, neither sides have yet to confirm.
—Model Lara Stone admits that she's a huge fan of America's Next Top Model. When asked about whether or not she's learned anything from the shoe, she admits, "Smizeing. I'm good at that."
—A quirky teaser video for Lanvin's H&M collection is out. Check back on H&M's site November 2nd for the line's fashion show. The collection, however, won't hit stores until November 20th.
—CFDA president Diane von Furstenberg is to launch a beauty range with ID Beauty. The first product, a perfume, is expected hit stores this fall. The rest of the line will include cosmetics and skin care products.
Click to continue reading Items Du Jour: Lara Stone Loves ANTM, Teens Go Make-Up Free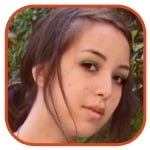 Posted by Robin Paulson Categories: Celebrities, Editorials, Fashion Designers, Fashion Shows, Health & Beauty, Models, News, Rumors,
—A pregnant Lily Allen showed up at Givenchy in some chic pregnancy wear. True to Fall/Winter looks, she kept it simple and Parisian with a gray long coat, white blouse, and black pumps.
—Glee star Lea Michele has become quite the fashion darling, striking a pose with Zac Posen. With her nude robe-like dress, I'd say that she has some more styling etiquette to learn.
—Alber Elbaz is probably the sweetest, most caring designer. The Lanvin creative gave his models the option of wearing comfy gladiator sandals (at the last minute!) for his Spring/Summer 2011 show.
—After scoring Vogue Paris's coveted 90th anniversary cover, Lara Stone is right back on Vogue—this time, it's in her native UK mag.
—Finally taking a cue from some sensible publicists, American Apparel attempts to save the brand's image in some new ads that feature a less-creepy Dov in the face of their financial woes. He just still couldn't resist shooting the ads in his bed.
—Traditional and iconic American swimsuit model Marisa Miller changes things up for 944, sporting a dark bob wig and gloves—a far cry from her usual California-esque look.
Click to continue reading Items Du Jour: Lara Stone Covers Vogue Again, Alber Elbaz Cares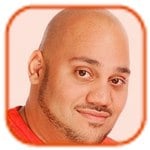 Posted by Andru Edwards Categories: Celebrities, Fashion Designers, Health & Beauty,
Dame Helen Mirren holds her stomach in to make her look good. The 65-year-old actress is often applauded for her toned midriff and says the secret behind it is to make sure she's breathing in at all times.
"Holding your tummy in is another trick for making you look and feel good. I don't know why, but I do, by nature, hold my tummy in."
Although she has been happy to strip off in many movies, Helen admits she's not entirely comfortable with her body and dresses to flatter it: "Bits of my body are all right, but bits of me are horrible. To be honest, anything from the waist down I don't really like. Four-inch platforms give you great height and make your legs look unbelievably long. I used only to be able to get them in stripper shops, but now you can buy them everywhere - although, unfortunately, that means everyone else has discovered the trick too."
The Oscar-winning actress also hit out designers who don't cater for older women."My big complaint is, why aren't more dresses made with sleeves? I don't want to wear a frumpy jacket over a sleeveless dress and it enrages me that it's so difficult to find anything beautiful with sleeves. If you think of Elizabethan dresses or turn-of-the-century fashions, there are some amazing things you can do with sleeves, so why do so few designers put them on their dresses?"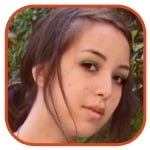 Posted by Robin Paulson Categories: Celebrities, Editorials, Fashion Designers, Health & Beauty, Models, News,
—An ad that actually features Taylor Momsen's face for John Galliano's latest perfume product was released with Momsen wearing more clothes and a little less makeup. But just barely.
—The designer of Lady Gaga's controversial meat dress, Franc Fernandez, takes a moment to answer some questions. Not surprisingly, he wasn't fond of answering the animal rights-related one.
—Now that her little sister is out of the picture, Beyonce took it upon herself to model the House of Dereon's new temporary tattoo product. The tattoos were actually added to the Fall collection in an attempt to make it "ediger."
—Lenny Kravitz recently stepped out in New York channeling his inner Marc Jacobs as he sported a cowl-neck jumper with a murse and thigh-high heeled boots to match.
—Reality star and former Playboy girlfriend Holly Madison is putting her love of shoes aside to help out a charity set to raise $50,000 for victims of natural disasters.
Click to continue reading Items Du Jour: Marion Sans Photoshop, Lenny Kravitz Wears Heels
© Gear Live Media, LLC. 2007 – User-posted content, unless source is quoted, is licensed under a Creative Commons Public Domain License. Gear Live graphics, logos, designs, page headers, button icons, videos, articles, blogs, forums, scripts and other service names are the trademarks of Gear Live Inc.